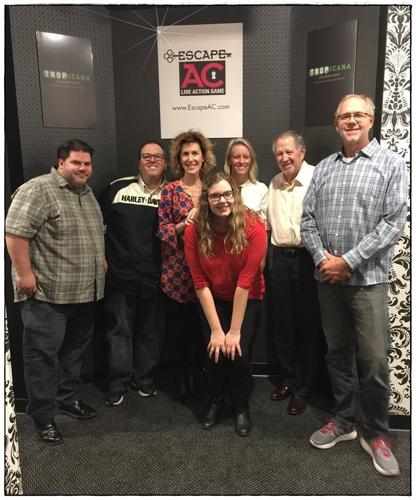 Entertainment in Atlantic City takes many forms. From the sentimental warmth of a live Christmas show to the raunchy, carnal pleasures offered by the strip clubs, the options on any given night in this town are plentiful to say the least.
But being locked in a room for one full hour with no windows and being forced to follow a series of clues and riddles as the only option to find your way out? Now that's a new one for America's Playground.
So what are we talking about? Well, for those of you who have not yet heard, there's a new game in town called Escape AC — and it lives right on the Boardwalk at Tropicana Atlantic City.
Escape AC is the brain child of Steve Peto and Lisa Benninger, a couple in both life and business who first heard of the concept of escape rooms while on vacation in Europe.
"We were on vacation in Slovakia. It's not the most touristy city in the world, so we ended up in their escape room," Peto says. "We had a blast and when we came back to the United States we thought why not create problems for others to solve in the form of an escape room?"
What made the duo want to bring this game to Atlantic City? Peto sums it up in five simple words.
"We believe in Atlantic City."
But how did it actually come to be? Well that's a bit more complex…
"We approached a few casinos and Trop liked the idea. But it wasn't easy," Peto says. "Locking people in rooms and not telling them where the key is took a lot of creativity to be able to pull off legally and safely."
But they did manage to pull it off, and what awaits guests is a series of picturesque rooms — each themed around Atlantic City. The whole thing is part mystery, part interactive game and a whole lot of fun.
In fact we at A.C. Weekly know first hand just how much fun it is, as we went on a little field trip to try and escape from Escape A.C. Did we make it out? Eventually yes— but not without a lot of help, and not before the time limit ran out.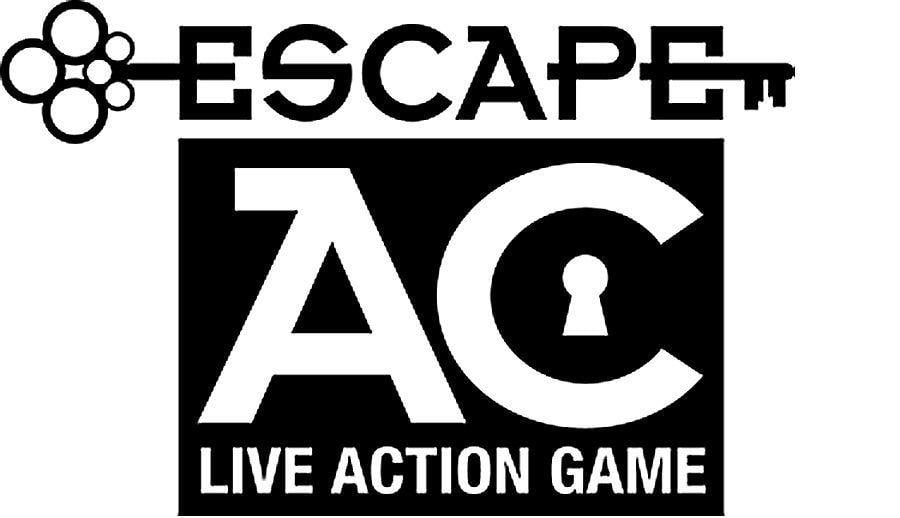 Here is what each of our staff had to say about their experience:
Scott Cronick, Director of Entertainment Publications: I think Escape AC is the most creative new attraction to come to Atlantic City in years. Not only is it fun and entertaining as we all expected, but it shatters our expectations with its cleverness, how well constructed it is, how many surprises there are and its overall difficulty. Whether you're a group from work, a bachelor or bachelorette party or friends who like to challenge themselves, Escape AC is mandatory.
4 out of 4 stars
Pamela Dollak, Editor: As a fan of detective stories, mysteries and word puzzles, I found myself looking forward to Escape AC. I had heard of escape room before this, but had never participated in one. I was more than intrigued and actually quite excited about doing one. Let's just say, Escape AC exceeded my expectations and I haven't stopped talking about it since we did it in October.
And I'm sure there are those who haven't stopped talking about my behavior during our jaunt. I was like a maniac. My competitiveness kicked in at the get-go and was set into overdrive. To quote what one of my co-workers who shall remain nameless (Kathy) said about me after our "escape," "If you were an old woman in a wheelchair, she still would have knocked you over to get to a clue." This was mostly because Steve and Lisa of Escape AC told me that we "probably won't get out." So I was hell bent on doing just that.
This is a bit tricky to write about because Steve and Lisa, of course, don't want us to give anything away. And I certainly wouldn't want to. But I think it's safe enough to say that our poker-themed room was loaded with challenging tips and crafty clues to get us out, but also cunning tricks and wily red herrings to trip us up.
Each in our group of seven concentrated on clues that highlighted their personal strong suits – who is good at word puzzles, who can master Sudoku, who enjoys number problems and so on.
Sadly, we did not escape Escape AC.
But what's interesting is, each team member was so focused on solving particular clues that would open the locks, that even if we repeated this room, I'm not sure that we would get any further than we did, since no one person on the team comprehensively participated in each tip, hint or clue.
Despite our outcome, it was an incredibly fun hour that showcased our unique assets as individuals, as well as our strength as a team.
As of now, Escape AC has two other differently themed rooms currently in operation with another opening soon. And I, for one, am looking forward to trying each one.
4 out of 4 stars
Ryan Loughlin, Associate Editor: I suffer from some serious claustrophobia, so I was seriously considering not participating in this particular activity, but the power of peer pressure forced me to cave in and join the gang despite my reservations. Too my surprise being locked in a small room with my cohorts did not immediately trigger my fears, as the goal of solving the clues and figuring out each riddle quickly became the main focus.
I had expected a blank, dull room and instead was treated to an intricately themed space which was decorated beautifully and reflected the situation that we were imagining we were in perfectly. Escape A.C. was ultimately a lot of fun and made for a great team building adventure.
I can't stress enough that the vibe behind this game is not a scary one, nor will it give anyone any reason to panic. And believe me, I am a level 10 panicker when it comes to being stuck without a way out. This past June I attempted to climb out of The Simpsons Ride at Universal Studios in Orlando (while it was in motion!) after feeling a bit too restricted by the lap bar. So let's just say I am prone to freaking out in enclosed areas. But the truth is Escape A.C. is a journey that exercises the mind instead of the panic button.
3 out of 4 stars
Rebecca King, Graphic Artist: This was my second escape room experience, having done one previously in Philly, where my group and I, with seconds to spare, narrowly escaped after an hour of collective puzzle-solving and clue-finding. Having that experience under my belt, I felt pretty confident.
As is often the case, that confidence failed me. You guys – Escape AC was so hard. I can't even begin to explain to you how difficult it was, but to give you an idea, when we went only 4 percent of groups that did the Poker Room successfully got out. It's maybe a little bit too hard. At the end, Steve and Lisa walked us through what we didn't wind up solving (don't worry – they won't do this for your average patron, so the mystery will remain intact), and I remember thinking of the final clue, "I would never in my life have figured that out."
Escape AC ups the ante (see what I did there) when it comes to misdirection and complexity. The clue trails even had loose plot lines and characters, as opposed to arbitrary codes and patterns carelessly thrown together to create obstacles. Because of that attention to detail, you feel like a detective in some intricate crime drama, as opposed to a sweaty maniac trying to remember high-school math to get a lock combination.
Admittedly, I was bummed out that we didn't successfully escape, because, let me tell you, there's nothing quite like it. After my first experience, I was manic with joy. For much too long after we had gotten out, my group and I were celebrating through the streets of Philly, too impressed with ourselves to care who saw. Not escaping produced a similar energy and excitement, if a little less happiness. That said, imagine how much greater it would feel to succeed at Escape AC, which is infinitely harder. I look forward to finding out.
3 ½ out of 4 stars
Additional escape rooms in Atlantic County
Escape at the Shore
With four spookily themed rooms ranging from a evil pirate's lair to even "the office," Escape at the Shore is a fun day for as little as two people to a group of eight. Each room takes one hour to escape — or perhaps not escape. If your a real fan, sign up for their loyalty program. Escape at the Shore is $30 per person and is located at 513 Tilton Road, Northfield. Go to EscapeAtTheShore.com.