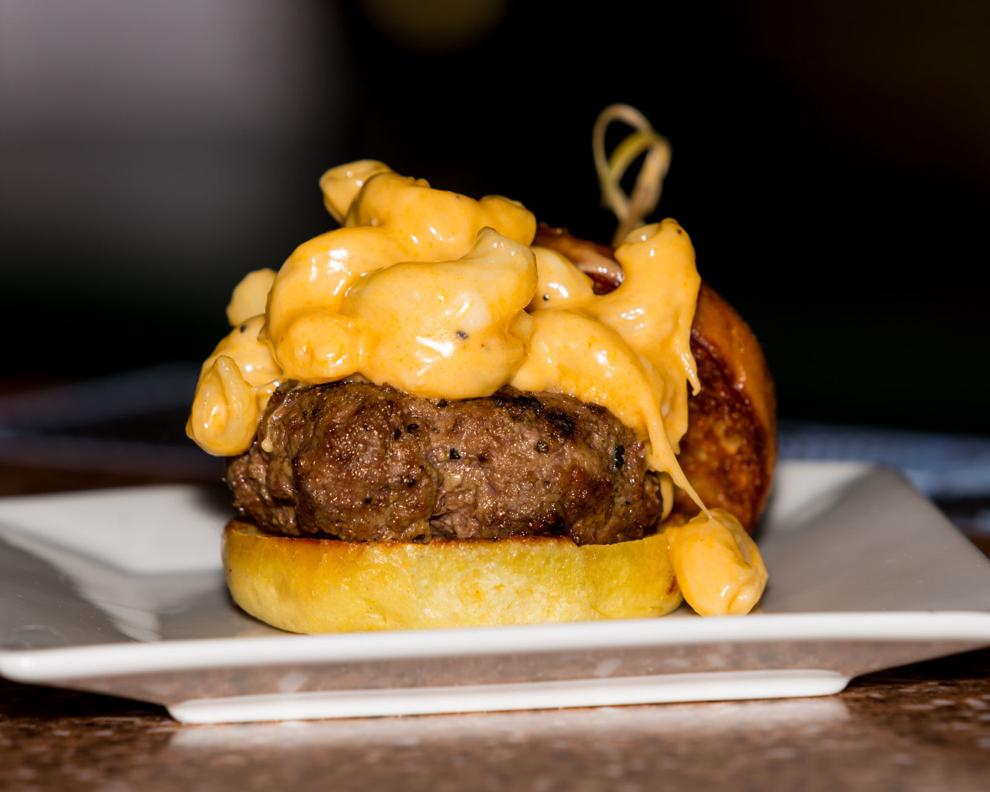 Joseph's at Renault Winery:
Joseph's Jersey Devil Burger — A Burger Bash virgin, Joseph's Restaurant at Renault Winery throws its hat in the ring with "Joseph's Jersey Devil Burger," an all-beef patty generously topped with their own spicy mac and cheese. Decadent, delicious and devilish, this is a burger we might just venture into the Pine Barrens at night for.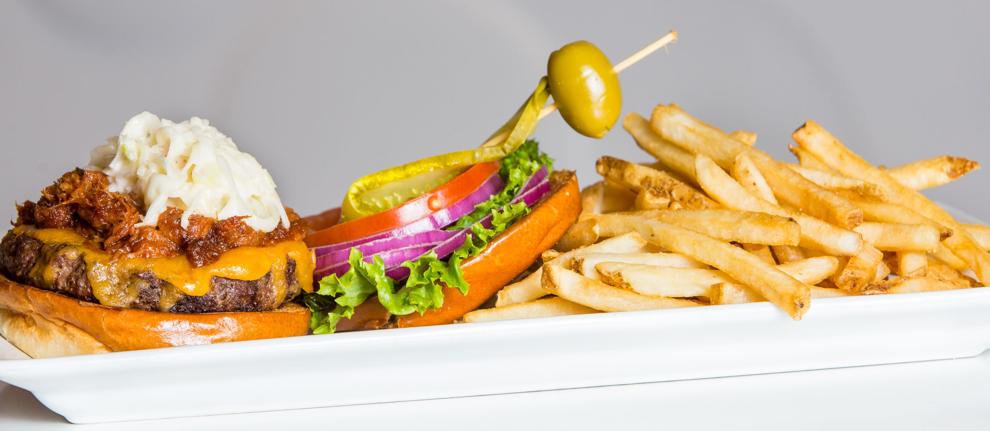 Michael Patrick's Brasserie:
The Carolina Burger — This year Nugget's Michael Patrick's Brasserie takes us for a trip down South with their Carolina Burger. This entry uses a brioche roll to hold the mouth-watering burger which comes topped with cheddar cheese, pulled pork and homemade coleslaw.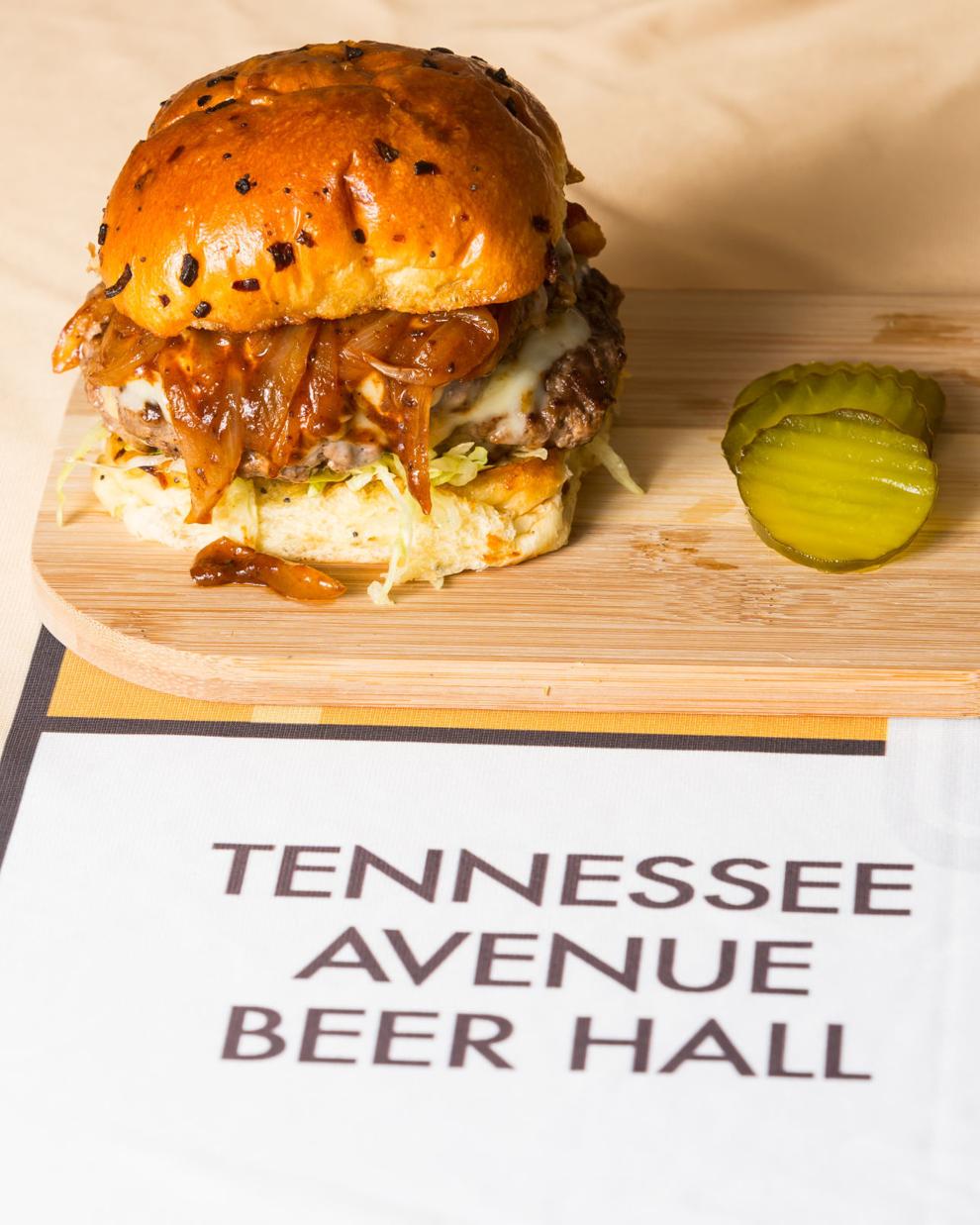 Tennessee Avenue Beer Hall, via Sublime Seafood:
The Onion-believeable Burger — The grand opening of this soon-to-be-hotspot is planned for this summer, but attendees to this year's Burger Bash will have the chance to sample a taste of what's to come. Tennessee Avenue Beer Hall's outrageously delicious burger is a true onion lover's dream come true. It starts with a custom beef blend and piles gruyere cheese and a beer braised onion jam onto an onion brioche bun. This is one to look out for!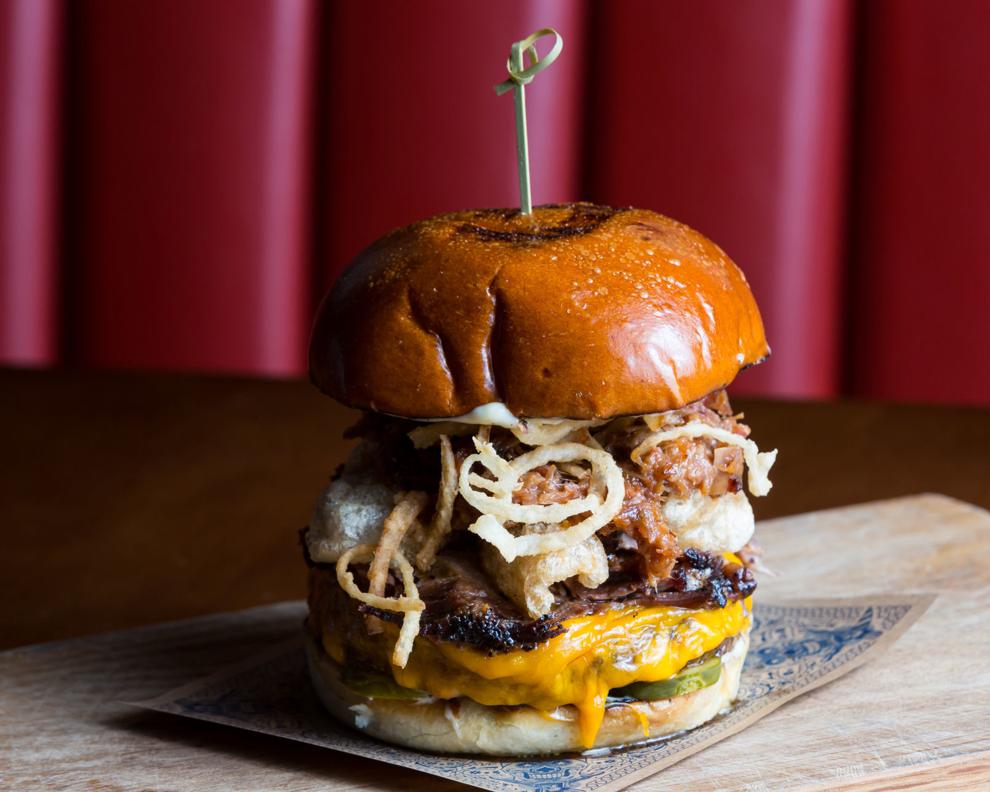 Guy Fieri's Chophouse:
The Chophouse Smokehouse Burger — When Guy Fieri's name is involved, you can count on food that is not only tasty, but pushed to the over-the-top extreme. This entry from the Bally's restaurant falls right in line with that, topping a house-blend beef patty with smoked brisket, pulled pork, bourbon brown sugar barbecue sauce, their signature "Donkey Sauce," plus crushed chicharrones, crispy onions and a pickle all on a garlic butter brioche bun. Wow.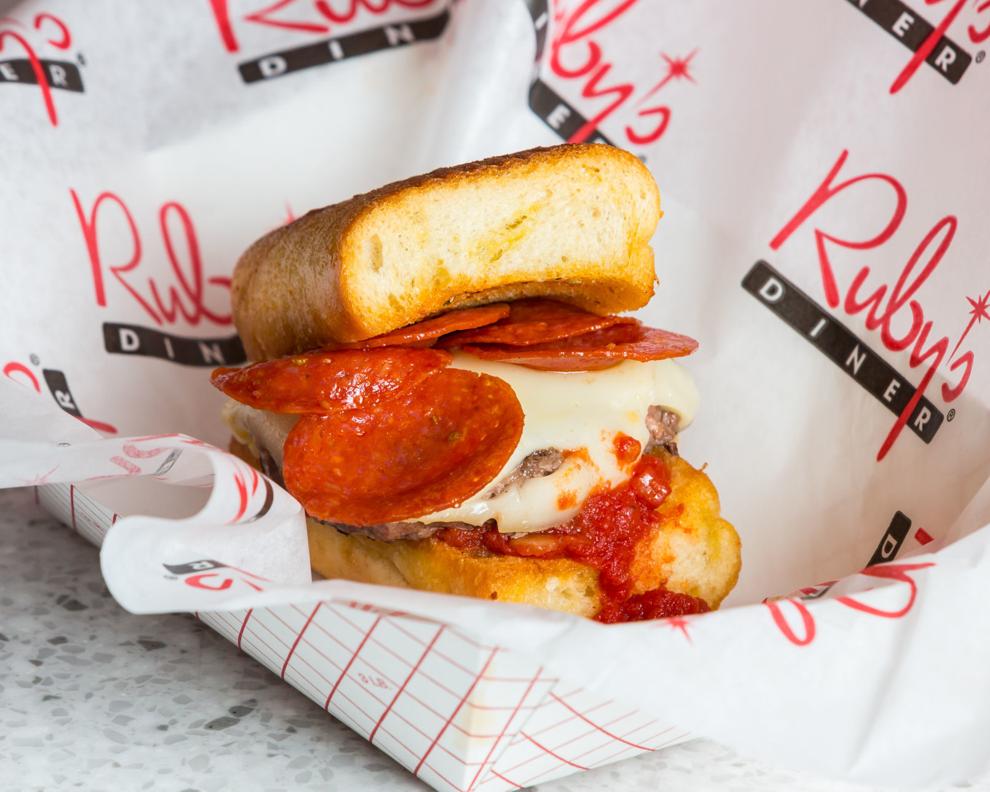 Ruby's Dinette:
The Pizza Burger — For the last two years, Ruby's Dinette from Resorts has been a fan favorite at Burger Bash. Always doing something innovative, this year they come ready to take home the crown with their pizza burger — an Italian twisted version of an American classic with pepperoni, marinara sauce and mozzarella cheese all piled on their famous burger and seated between two garlic buns.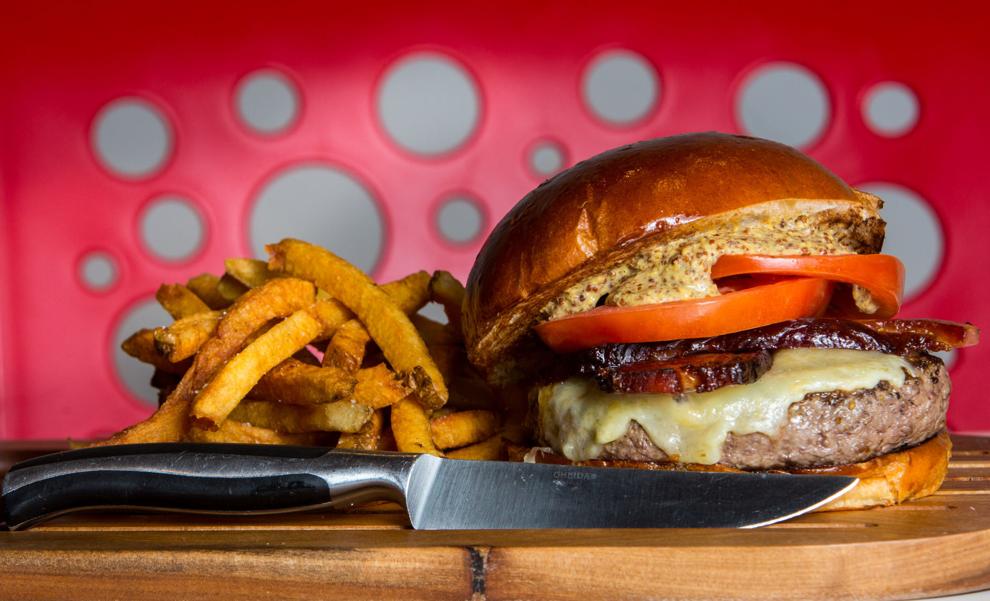 Vic & Anthony's:
The Steakhouse Summer Truffle Bacon Burger — Golden Nugget's Vic & Anthony's may be best known for their steaks, but don't underestimate their burger game, as it is very much on point! This year they return to Burger Bash with a brand new entry, the Steakhouse Summer Truffle Bacon Burger, with Nueske bacon, Jersey tomato and truffle cheese all topped with a smear of whole grain honey mustard. It blends the high end of a steakhouse with the down home goodness of a backyard burger.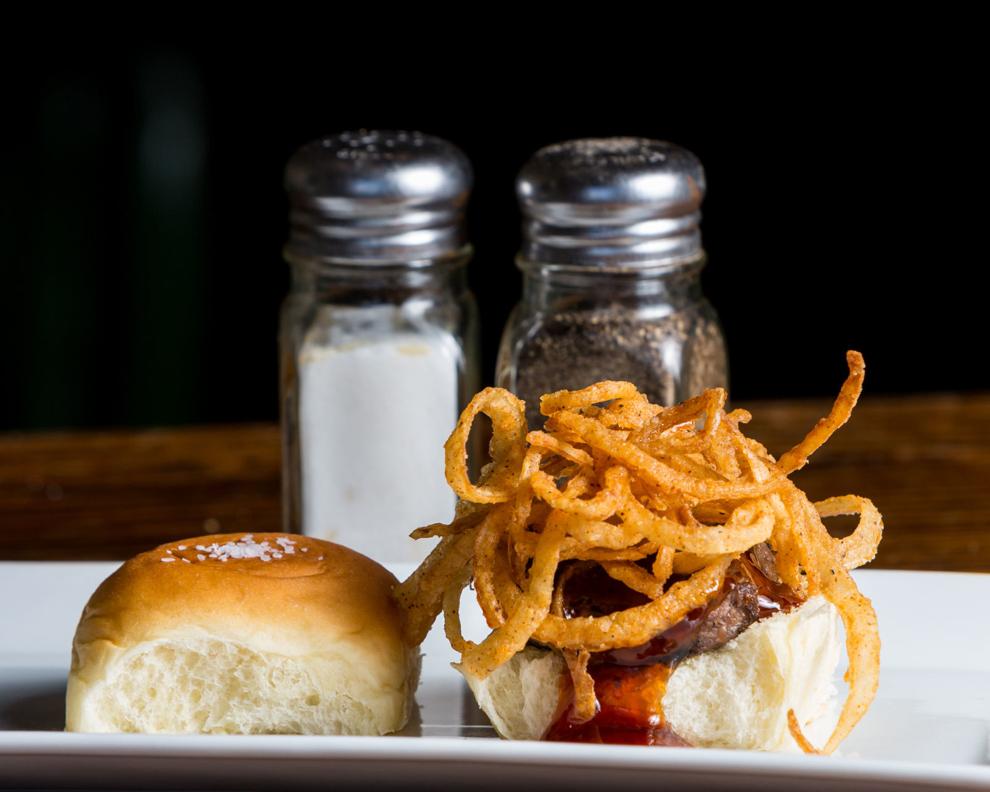 McCullough's Pub:
General Tso's Burger — McCullough's Pub has been quietly serving some of the best burgers around for a while now. For Burger Bash they come with a bit of a curveball, adding Asian flavors to the mix with their General Tso's Burger, which comes topped with crispy onions and covered in the famous sweet/spicy sauce you get at your favorite Chinese takeout spot. This could be a game changer.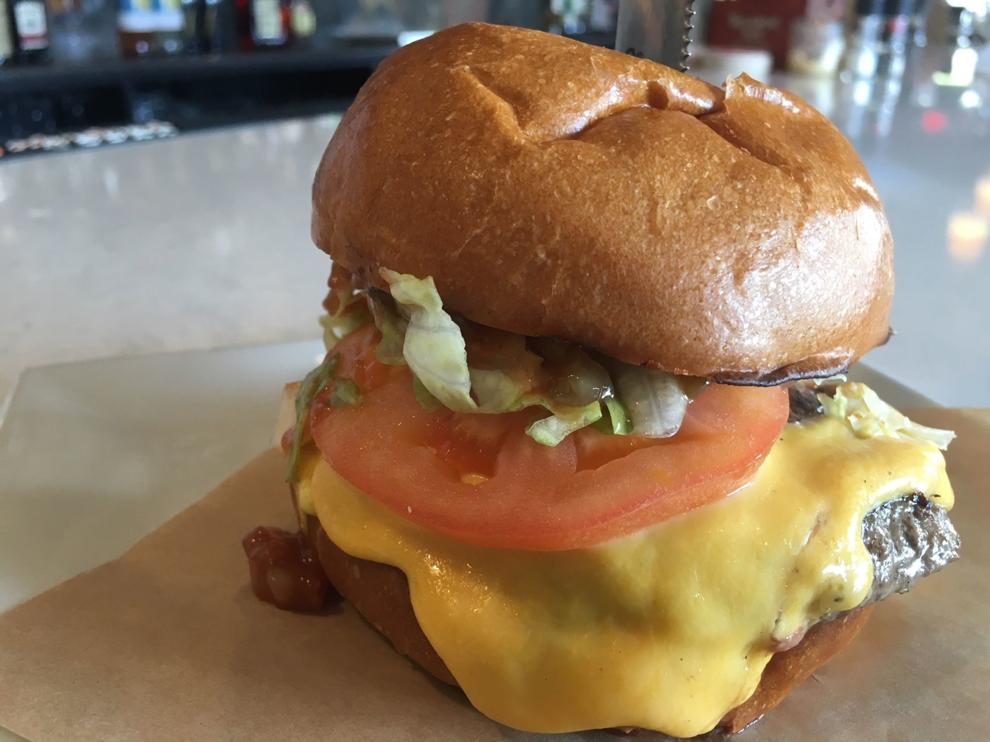 Delaware Ave. Oyster House:
The Oyster House Classic Burger — So you think a spot that specializes in oysters can't possibly make a great burger? Guess you haven't tried the Oyster House Classic from the folks at Delaware Ave. Oyster House. A flame-grilled burger topped with melty American cheese, smoked bacon, lettuce, tomato and their very own house-made secret sauce. Simple, yet perfect.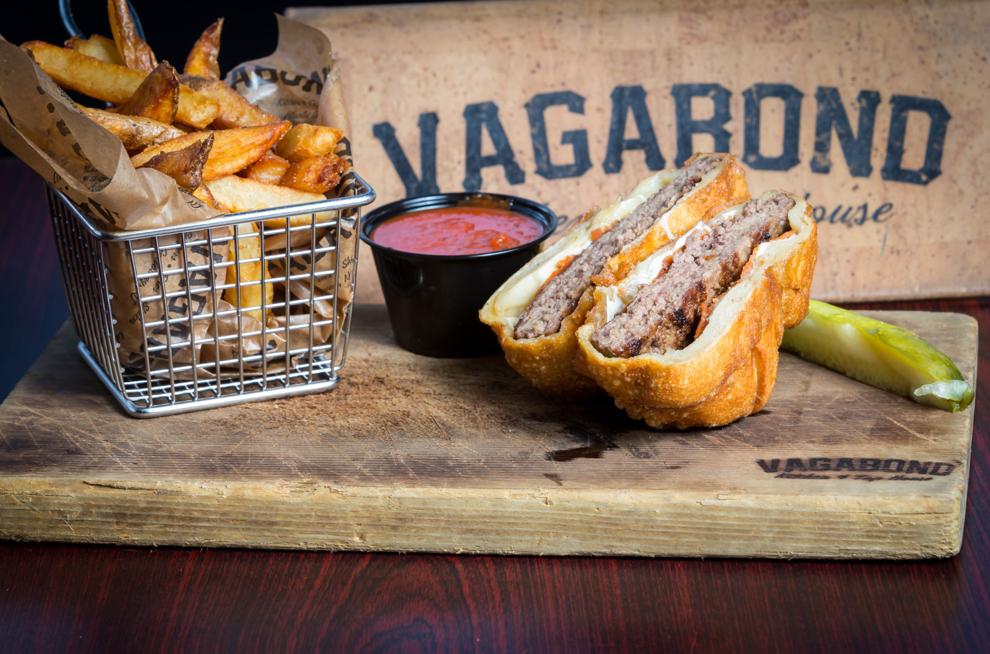 Vagabond Kitchen & Tap House:
The Pepperoni Pizza Doughboy — The reigning champ from last year, Vagabond Kitchen & Tap House is always a threat to take home the gold. Last year it was their deep-fried Spartan Dough Boy burger took home top honors, and this year they return with a twist on that concept, adding pepperoni and fresh mozzarella cheese to their angus burger then wrapping it in pizza dough, deep frying the whole thing and serving it up hot with a side of homemade marinara sauce. Will anyone be able to take down the champ?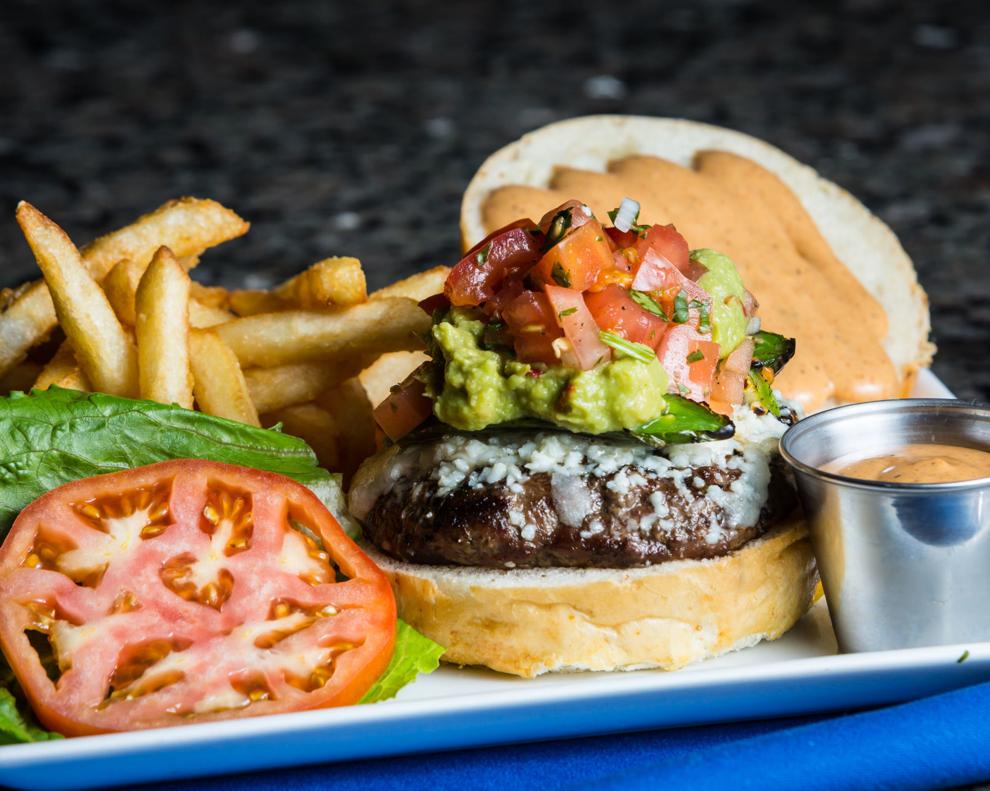 The Cove:
The Castle Burger — If you were one of the few who actually got to go through the legendary Brigantine Castle in the '70s and '80s before it burned down, consider yourself lucky. In tribute to that famous haunted attraction, The Cove's entry for this year's Burger Bash is "the Castle Burger," a mouth-watering all-beef patty topped with homemade pico de gallo, grilled jalapeno and finished with chipotle aioli. That's enough heat to burn down a castle for sure!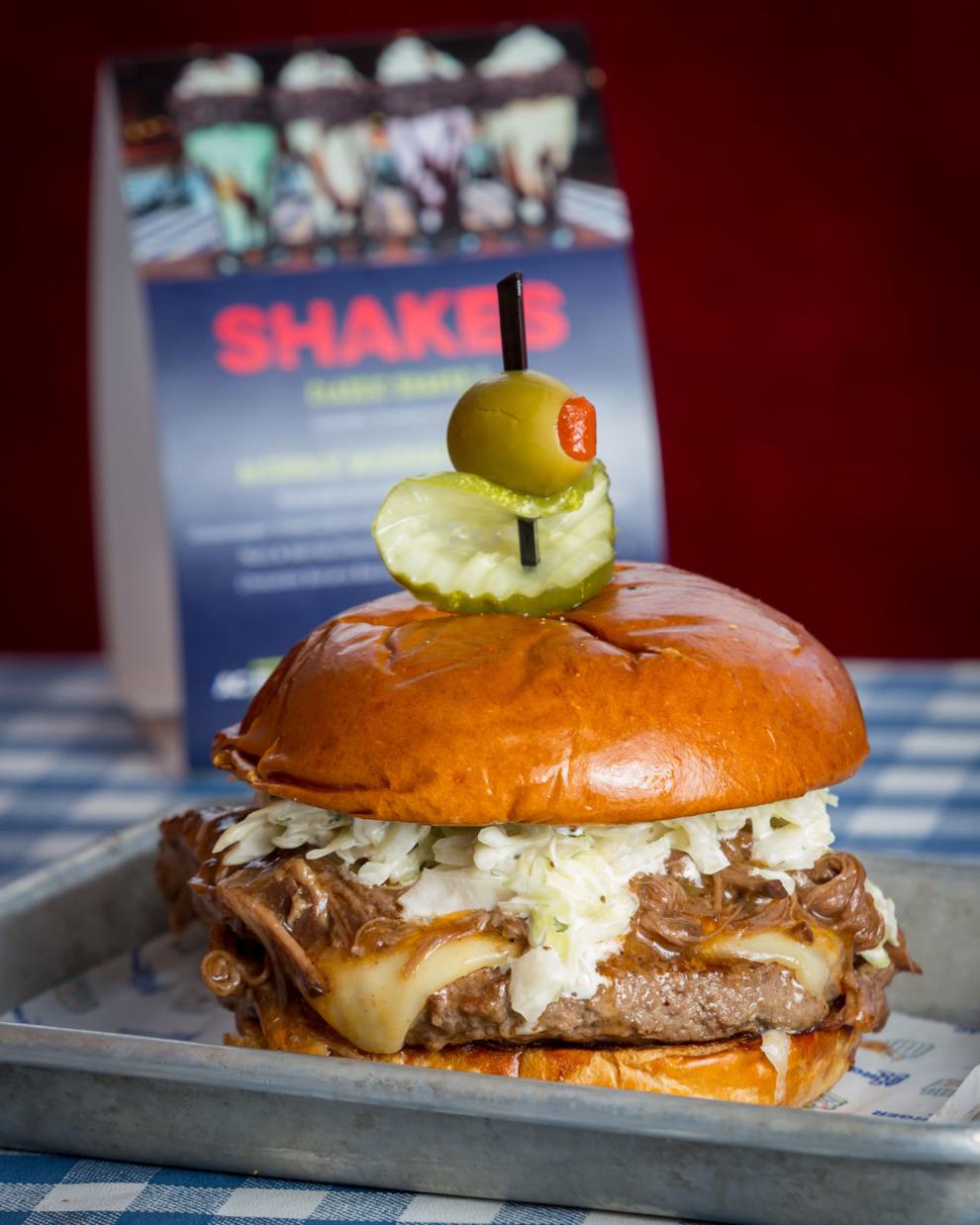 AC Burger Co.:
The Carnivore Burger — With a name like AC Burger Co., you know they aren't playing around when it comes to burgers. This year the Harrah's restaurant returns for the second time, and their Carnivore Burger is sure to thrill meat lovers. Doubling down on the beef, they top their juicy burger with braised brisket, horseradish cheddar and coleslaw to create the perfect beast!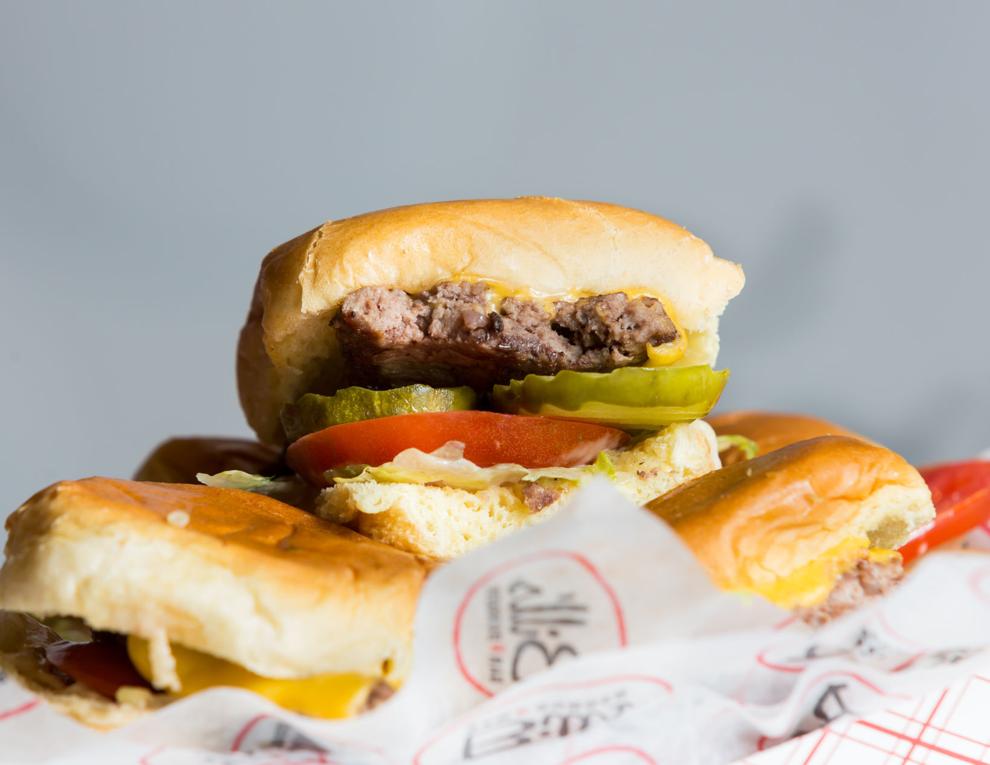 Bill's Bar & Burger:
The Mini Bill Burger — Newly opened at Golden Nugget Atlantic City, Bill's Bar & Burger is the current hot spot in town for top-notch burgers. One bite of their Mini Bill Burger with American cheese, Bill's special sauce, lettuce, tomato and pickle and you will understand why.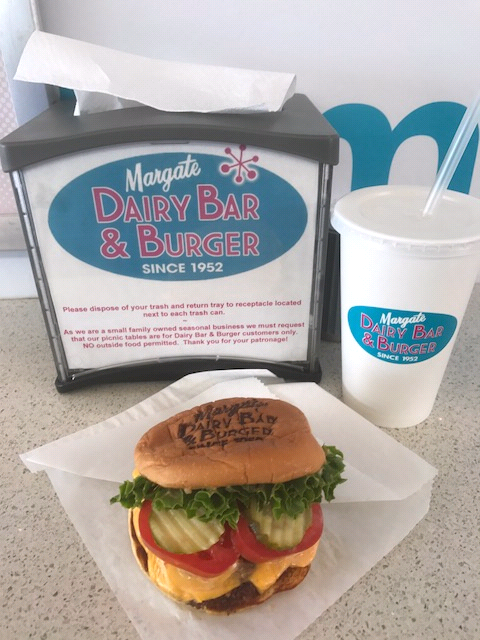 Margate Dairy Bar:
The MDB Burger — Last year was the first time Margate Dairy Bar appeared at Burger Bash and they instantly became the place that everybody was buzzing about. Choosing not to mess with perfection, they bring back the same burger that turned so many heads last year, the MDB Burger. A simple classic, the MDB features a Pat LaFrieda blend of ground short rib and brisket topped with American cheese, lettuce, tomato, pickles and a "secret sauce" on one of their branded buns.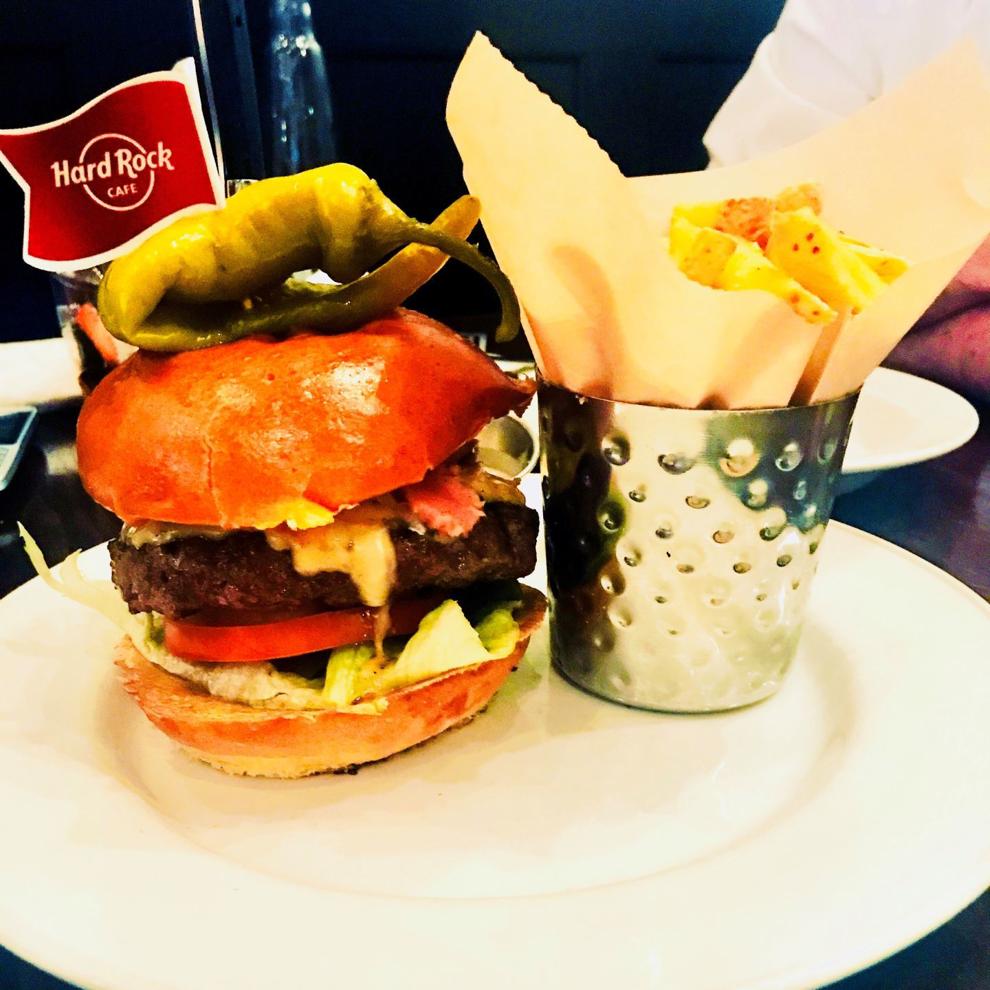 Hard Rock Café:
Hard Rock Café came out swinging last year with their Guinness bacon cheeseburger, but for 2018 they have really upped the ante, creating a special burger just for the event. It doesn't even have an official name. Why? Because it doesn't need one! It's that good. They start with a patty topped with Cooper sharp cheese, Taylor ham, grilled vinegar Italian long hots and a sunny-side-up egg all on a Formica Bros. soft roll. Watch out!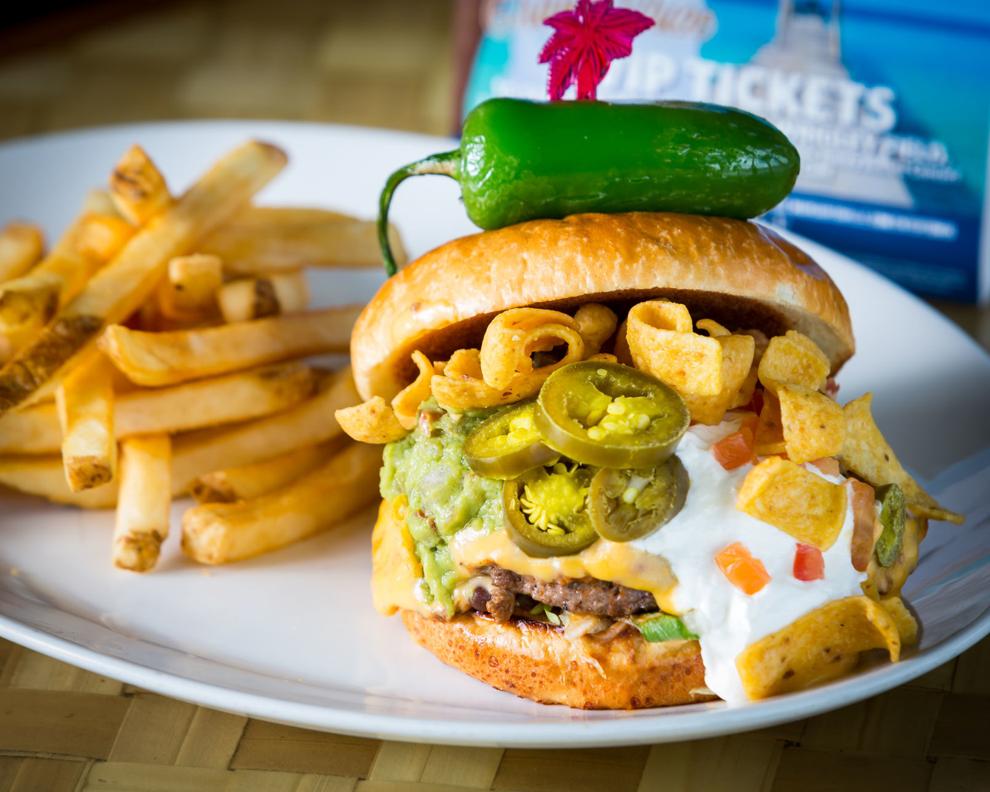 Margaritaville:
The Volcano Burger — Margaritaville in Resorts enters Burger Bash for the first time and they aren't being subtle with their burger choice. The Volcano Burger takes two of the most popular items on Margaritaville's menu (the Volcano Nachos and the Cheeseburger in Paradise) and Frankensteins them together to create one monster of a burger. It all starts with fresh ground beef generously topped with chili con carne, queso sauce, homemade pico de gallo, sour cream, guacamole, pickled jalapenos and Fritos, on a toasted tavern bun.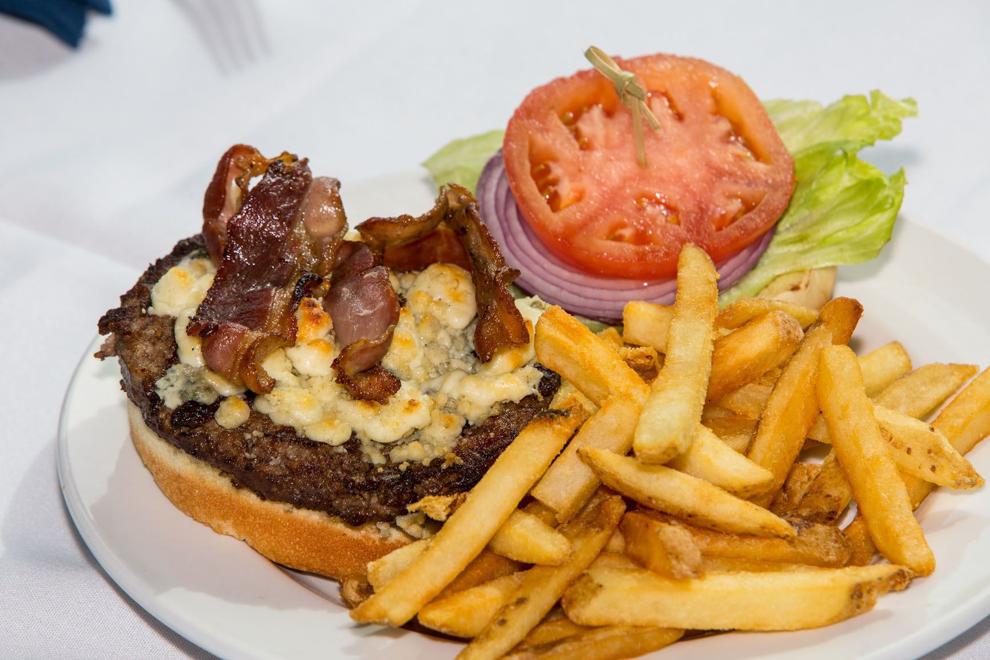 Tavern on the Bay:
Signature Bacon Burger — Tavern on the Bay in Somers Point has always been a decent spot to grab a steak or some seafood, but those in-the-know agree that their burger has always been top notch. For this year's Burger Bash, they offer up their signature bacon burger, which comes topped with crumbled blue cheese, lettuce tomato and red onion. A classic.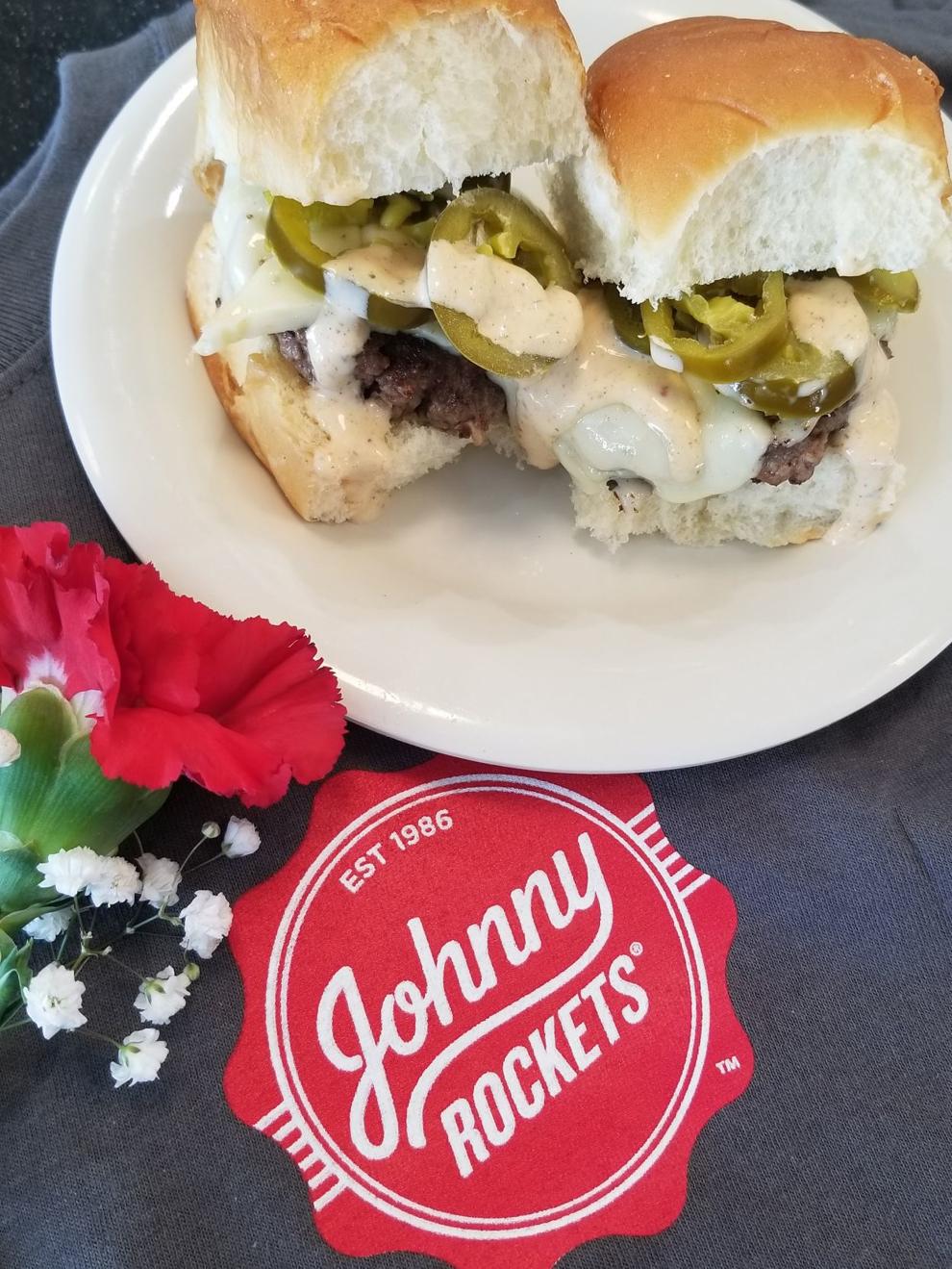 Johnny Rockets:
Johnny Rockets knows their way around a great burger and their entry to Burger Bash is no exception. The Spicy Houston Burger comes loaded with spicy jalapenos, pepper jack cheese and their very own smokin' chipotle ranch sauce, all stacked on a patty made from 100 percent certified Angus beef.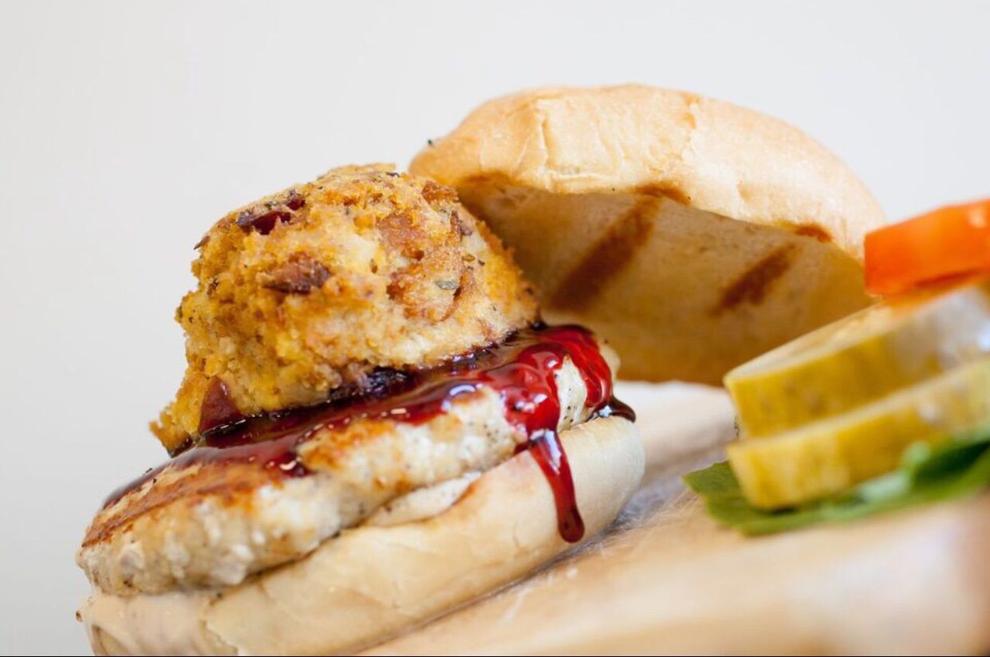 Shore Fire Grille:
Shore Fire Grille in Manahawkin shakes things up with an incredible burger that we can't wait to gobble down. It's called "The Pilgrim Burger" and it's basically Thanksgiving dinner on a slider. A fresh turkey burger gets topped with brown gravy aioli, cranberry melba and apple cornbread stuffing piled on a squishy, delicious potato roll. Now THAT is something to be thankful for!
DJ Pauly D and Mario perform at The Pool After Dark together
DJ Pauly D, of "Jersey Shore Family Vacation," along with Mario Dewar Barrett, known simply as "Mario," performed a DJ set at The Pool After Dark.
Photos: Tom Briglia/PhotoGraphics