Burger Bash 4 is finally here. Sponsored by 103.7 WMGM Rocks, this event features 18 burger places in total, putting forth their best efforts to create their ultimate combo of meat and bun. From 1-4 p.m. (noon for VIPs) Saturday, May 18, at Golden Nugget Atlantic City's Grand Ballroom, guests will be able to sample an unlimited amount of slider-sized burgers from each restaurant and vote for their favorite. There will also be a trio of esteemed judges handing out their awards for the Top 3 burgers. And to make sure the party rocks, there will be live music from LeCompt along with drink specials, T-shirts and more.
And this year it seems like each burger is loaded with more than just toppings. Each seems to possess their own distinct personalities — qualities born of their ingredients as well as from the restaurant in which they were created. Some are bold and intimidating, while others use sophistication to rise to the top. In a way they remind us of some of the great heroes and villains from classic Hollywood action films. So here is our full list of Burger Bash 4 competitors alongside who we think they would be cast as if they were action stars.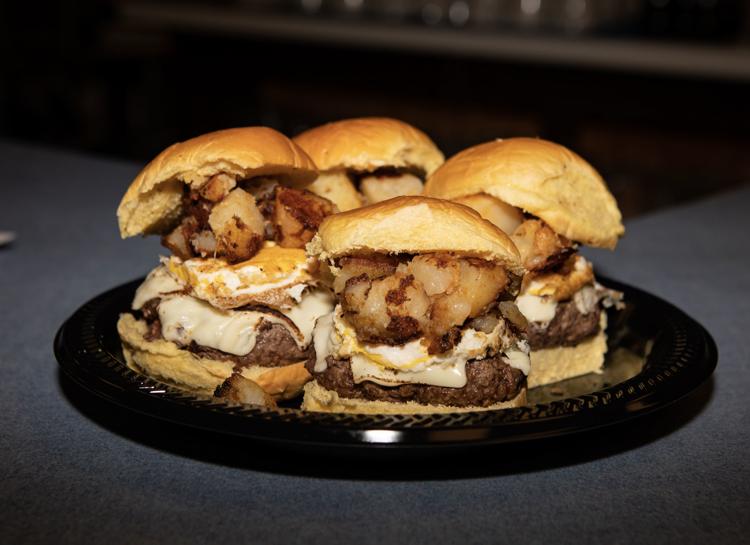 Essl's Dugout — The Messl Burger as Daniel LaRusso from "The Karate Kid"
Daniel LaRusso was the new kid in town. He tried to fit in but hadn't learned the rules yet, resulting in some heated situations and a series of vicious beatings at the hands of karate bully Johnny Lawrence and his band of Cobra Kai goons. OK, so Essl's Dugout may not really be a newbie in the exact LaRusso sense of the word (it's been around since 1973) but this is its first year entering Burger Bash, and the competition is tough. In order to win, their Messl Burger is going to have to "concentrate" and "stay focus." Luckily we hear that it has been waxing cars, sanding floors and catching flies with chopsticks under the tutelage of an old Okinawan man, so this burger's chances are looking better each day. Also, it doesn't hurt that the Messl Burger is a burgerized version of Essl's classic (and much loved) breakfast sandwich "The Messl." This version stacks an over hard egg on a burger patty, then adds American cheese, ketchup, mayo and a pile of home fries on a Martin's potato roll. It's the best around. Nothing's gonna ever keep it down.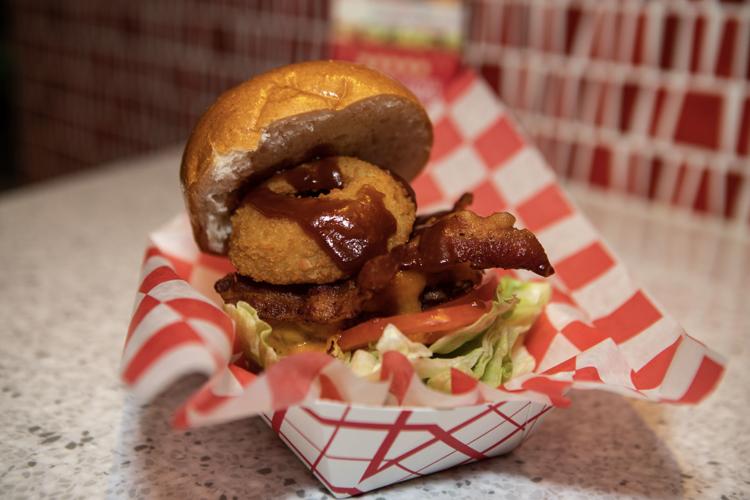 Ruby's Dinette — The Hickory Burger as Dalton from "Road House"
The Hickory Burger, with its cheddar cheese, thick-cut bacon, onion rings and barbecue sauce is the kind of burger you could picture being served in a downhome, smoky road house such as the Double Deuce, the famous bar from the classic Patrick Swayze film "Road House." Add to that lettuce tomato and their signature Rubysauce and you have a true brawler on your hands — just like Dalton.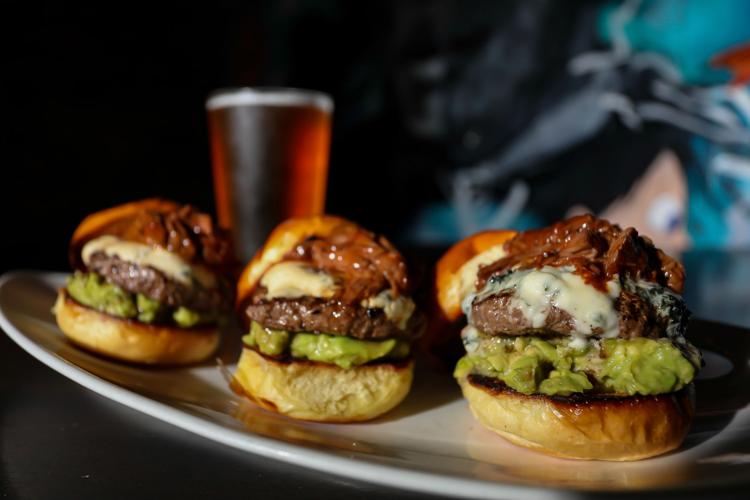 Tennessee Avenue Beer Hall — The Badass Black and Blue Burger as Rocky Balboa from "Rocky"
Is there anything in the world more black and blue than Rocky's face at the end of Rocky II after his battle with Apollo Creed for the title? We think not. Tennessee Avenue Beer Hall has been training all year, chugging raw eggs, chasing chickens and jogging up endless flights of stairs to put together a contender that's ready to go the distance just like Rocky did. Their Badass Black and Blue Burger is a bruiser on a bun — black Angus beef, smashed avocado, chili-braised short rib jam and blue cheese all on brioche. Yo, Adrian, you gotta try it.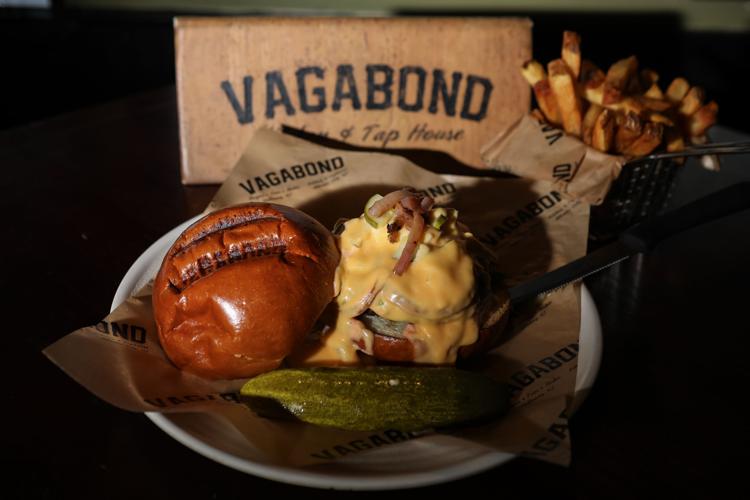 Vagabond Kitchen and Tap House — The Little Mac Burger as Paul Kersey from "Death Wish"
If you know anything about the Death Wish franchise, you know that Paul Kersey always manages to get his revenge whenever he feels that he was wronged. After being named champs in 2017 with their incredible Spartan Doughboy Burger, Vagabond was bested last year by Margate Dairy Bar's MDB Burger. This year they seek their revenge, Bronson style with a killer creation known as the Little Mac Burger — juicy Angus beef, Cooper American cheese, grilled onions, lettuce, chopped pickles and special sauce piled high on a tasty bun. Revenge never tasted so good…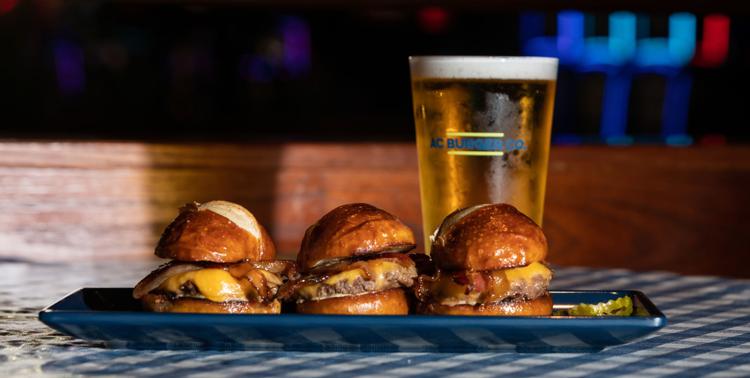 AC Burger Co. — The Bacon Pretzel Burger as Marion Cobretti from "Cobra"
When it comes to burgers, the general rule is that they be served on a normal squishy white bun. But much like Stallone's badass cop character Marion Cobretti in the 1986 action thriller "Cobra," AC Burger Co's Bacon Pretzel Burger doesn't like to play by the rules. It wears sunglasses to work, chews on a toothpick and drives a really cool car. So, it goes as no surprise that for this Burger Bash competitor, the standard bun goes out the window and gets replaced by a pretzel bun, while the burger itself gets topped with maple bacon, Tillamook cheddar cheese and a house-made mustard aioli. If Burger Bash is the disease, this is the cure.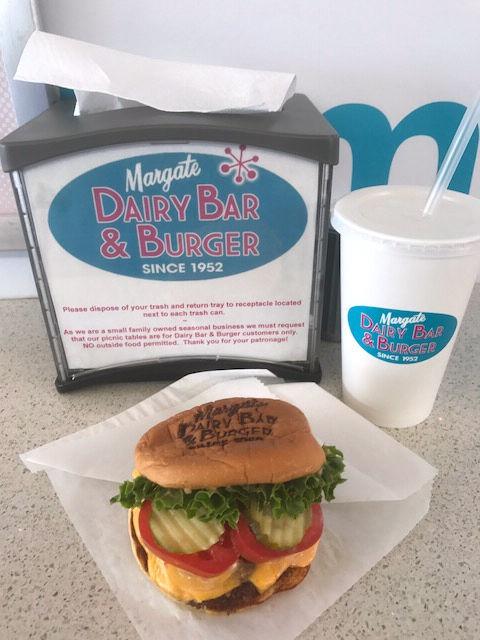 Margate Dairy Bar — MDB Burger as Johnny Lawrence from "The Karate Kid"
Last year the MDB Burger strutted its way into Burger Bash 3 and took home top honors from our judges. Much like Johnny Lawrence of the Cobra Kai in The Karate Kid, the MDB is the burger to beat in this year's competition. But it's not going to be easy to do so. This is a burger who is not afraid to kick your ass on a beach in front of a whole crowd of people. It's mean and fearless, loaded with ingredients that are proven winners — a Pat LaFrieda blend of ground short rib and brisket topped with American cheese, lettuce, tomato, pickles and a "secret sauce" on one of their branded buns. Fear does not exist in this dojo.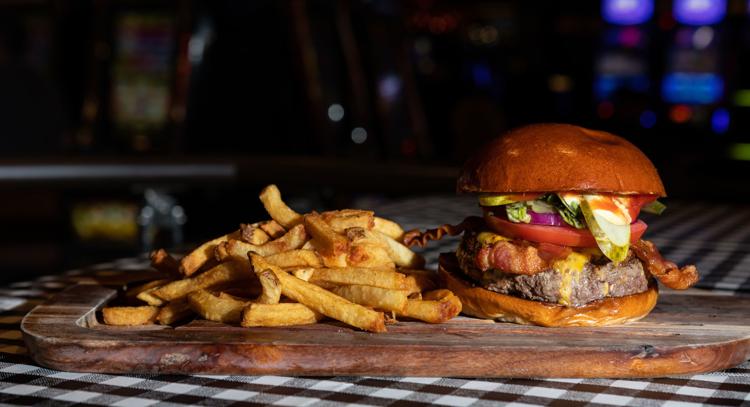 Vic and Anthony's — The Vic Burger as John Rambo from "Rambo: First Blood Part II"
John Rambo is a veteran. He has been deep in the trenches, fighting off enemy fire in the jungles of Vietnam and still lives to tell the tale. Burger Bash's John Rambo is Vic & Anthony's. They have been in the thick of it since the beginning, battling now in all four Burger Bash competitions. Nothing fazes them and they know exactly what weapon to choose when going toe to toe with the enemy. This year they are going with their Vic Burger, a house-made 10-ounce prime burger with bacon, white cheddar, lettuce, tomato and American cheese. Will it be enough to take home the medal of honor?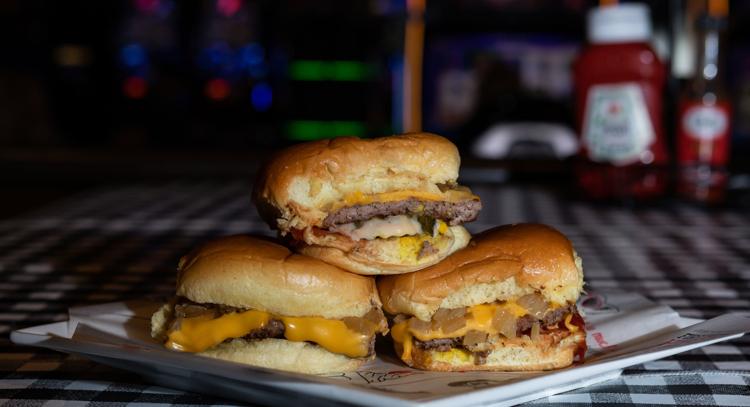 Bill's Bar and Burger — The Mini B as Mini Me from "Austin Powers: The Spy Who Shagged Me"
In the first Austin Powers film Dr. Evil is a menacing (and bumbling) villain whose plans include word domination and of course, the destruction of Austin Powers. But in part two he becomes twice as dangerous after creating "Mini Me" — a clone 1/8 his natural size. Bill's Bar and Burger's entry this year is "Mini B" — a slider which (much like Mini Me) plans to TAKE OVER THE WORLD. Or at the very least, take home a trophy at Burger Bash 4.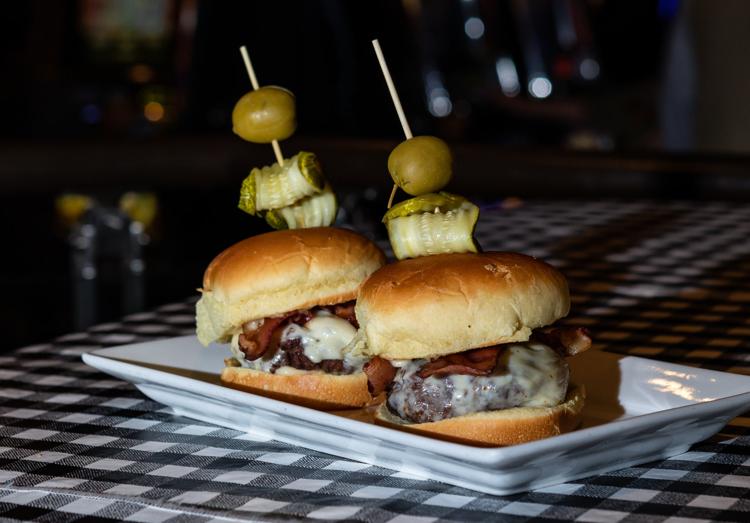 Michael Patrick's Brasserie — The Michael Patrick Burger as John McClane from "Die Hard"
The bad guys in the '80s classic "Die Hard" had put together a terrorist plot that involved taking over an entire office building, holding multiple hostages at gunpoint and ultimately making off with $640 million worth of stolen bearer bonds. A good plan, but they didn't count on one thing — John McClane. Though he was just an "ordinary cop" by most standards, he managed to take down the entire clan of terrorists one by one. The Michel Patrick Burger from Michael Patrick's Brasserie is cut from the same cloth as McClane. While it may be made up of some fairly standard ingredients, (ground beef, American cheese, sugar bacon and mayo on a Martin's potato roll) the final product is a taste explosion — yippie-ki-yay mother f'r.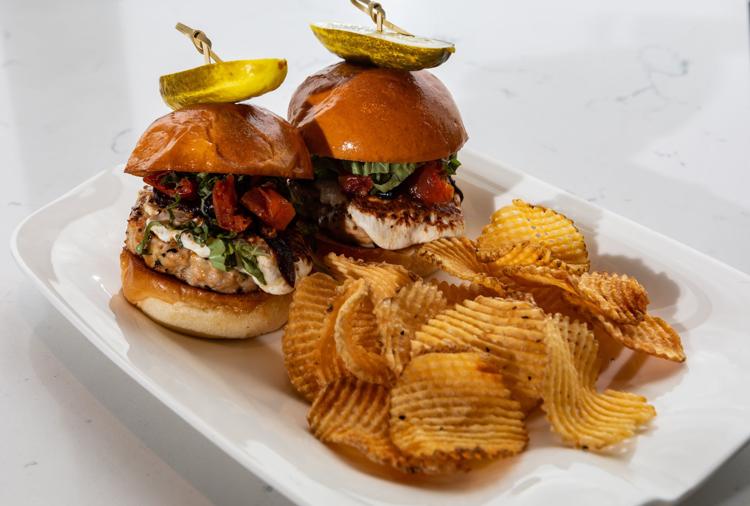 Chelsea Five Gastropub — The Turkey Burger as the T-1000 from "Terminator 2: Judgment Day"
Watching the T-1000 from Terminator 2: Judgment Day effortlessly morph from man to metal was impressive even back in 1991. But watching the folks at Chelsea Five Gastropub somehow morph ground turkey into a burger tasty enough to be a real threat in this year's Burger Bash is downright shocking. This burger is as legit as any red meat you might find. They start with a house-ground turkey patty and top it with balsamic caramelized onions, fresh mozzarella, basil and oven-roasted tomatoes. An advanced model Terminator indeed.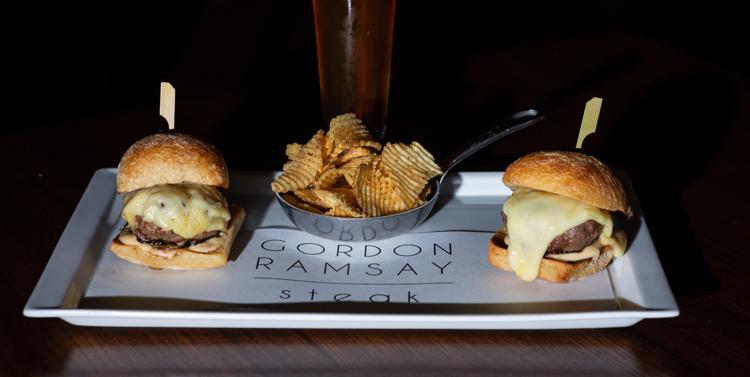 Gordon Ramsay Steak — The Ramsay Burger Slider as Darth Vader from "Star Wars"
Gordon Ramsay is known for his intimidatingly colorful tactics when it comes to keeping his staff in line. Much Like Lord Vader himself, Ramsay is highly respected and feared. Only difference — we have no clear evidence of Vader's burger cooking abilities. In fact we have never seen him eat or prepare a meal. Ramsay's team on the other hand, has produced a remarkable slider that involves short rib blended patty, Raclette cheese, bacon and Vidalia onion aioli resting on a cibbatta bun. Now you know the power of the Dark Side.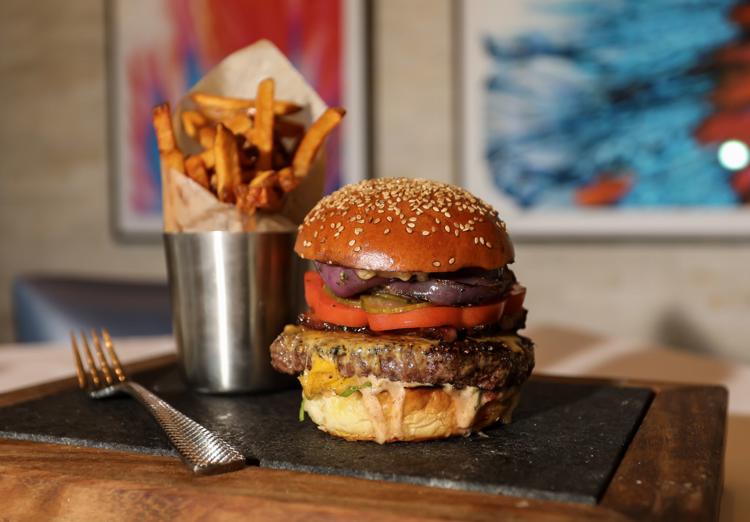 Council Oak Fish — The Bar Burger as Lincoln Hawk from "Over The Top"
Anyone who has seen Sly Stallone's awkwardly sentimental ode to arm wrestling in "Over The Top" may remember that before taking down the terrifying looking champ Bull Hurley, underdog Lincoln Hawk was a 40-to-1 shot at the Vegas sportsbooks. Nobody thought he had a chance. Despite this, Hawk bet everything he had on himself and came out the champion. Council Oak Fish's Bar Burger just might pull off a stunner like Hawk did. Yeah the restaurant has "Fish" in the name, and that alone might make a few who don't know better assume it can't hang with the big boys. But one bite of this custom grind beef patty loaded with grilled bacon, cheddar, lettuce, tomato and secret sauce might just be enough to make you re-evaluate everything you thought you knew about fish restaurants. Expect the flavor to be over the top!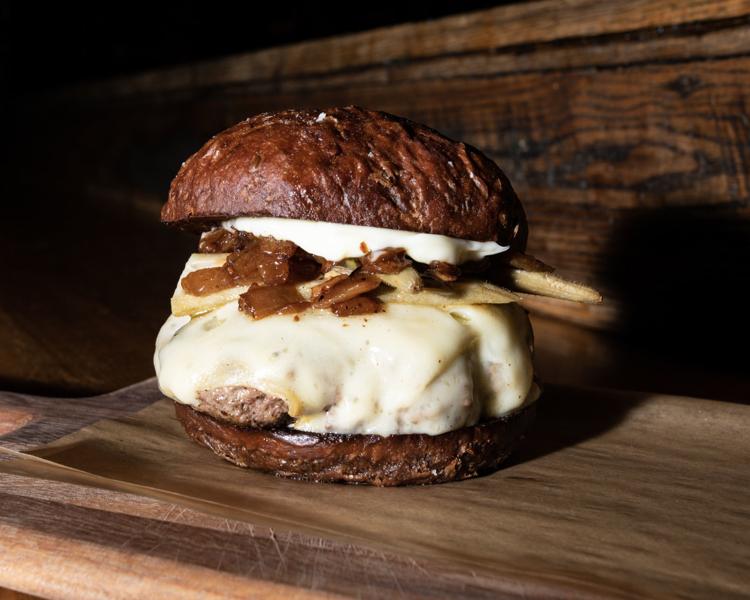 Villain & Saint — The Southern Waygu Patty Melt as The Terminator from Terminator 2: Judgment Day.
Over the course of the first two original Terminator films, Arnold Schwarzenegger's Terminator character was portrayed as both a bad guy (in "The Terminator") and a good guy in Terminator 2: Judgment Day). In other words, both villain and saint. As for Atlantic City's Villain & Saint, the Southern Waygu Patty Melt that they are entering can be seen as either a villain or saint as well, depending on if you are simply an attendee enjoying one, or a competitor trying to outdo the incredible flavor combination of a hand-formed patty, mustardy Vidalia onions, pickled okra, melted Gruyere and Cooper American and Duke's mayo on a griddled caraway, rye and oat bun. Hasta la vista … baby.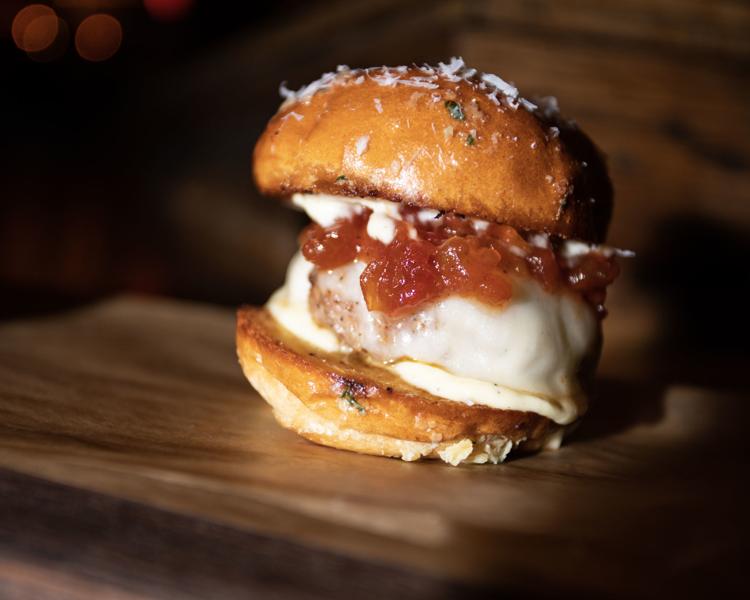 Topgolf — The Topgolf Burger as Leonardo from "Teenage Mutant Ninja Turtles"
In addition to their Italian artist-inspired names (Leonardo, Raphael, Donatello and Michaelangelo) the Teenage Mutant Ninja Turtles were always known for their love of pizza. The Topgolf Burger plays the role of Leonardo as it presents itself as a sort of deconstructed pizza, as it has all the main ingredients of a pie represented — a garlic knot bun subs in for the crust, tomato jam for the sauce, sharp Provolone for the cheese and a beef and sausage blend for the toppings. Add in a bit of garlic parmesan aioli and you have a fantastic burger … or is it a pizza? All we know is that it's delicious. Kowabunga, dude.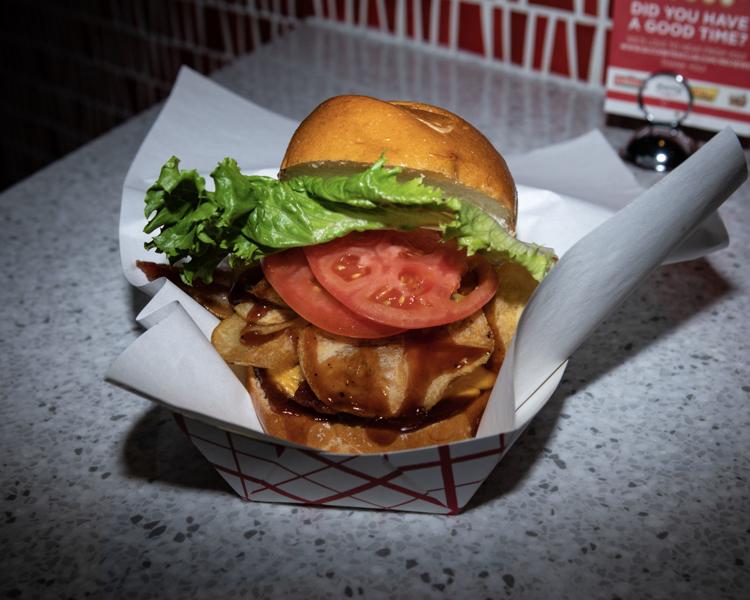 Johnny Rockets — The Honey BBQ Crunch Burger as Austin Powers from "Austin Powers: International Man of Mystery"
If you have ever eaten at a Johnny Rockets before (if not, we suggest you do so), you might remember that it's entire theme is a throwback. That's why we picked it to play one of the great cinematic throwbacks roles of all time, Austin Powers. Much like the swinging spy, this burger is packed with mojo thanks to a smashing combination of beef, American cheese, Applewood smoked bacon, crispy house-made potato chips, lettuce, tomato and sweet and smoky barbecue sauce all on a bun. Yeah, baby!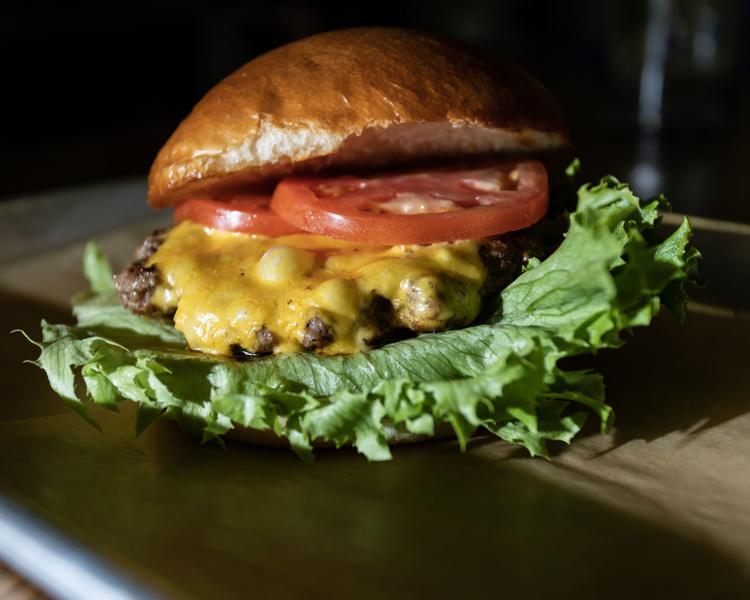 Tony Beef — The Camel Burger as Indiana Jones from "Indiana Jones and the Temple of Doom"
Fans of the 1984 adventure film "Indiana Jones and the Temple of Doom" will surely remember the scene where their hero Dr. Jones is presented with a variety of bizarre dishes at an Indian palace — a variety of fried insects, an entrée known as "snake surprise" and, for dessert, chilled monkey brains. He smiles and eats each one like a polite guest should. The Indiana Jones at this year's Burger Bash is without a doubt Tony Beef. This newcomer is turning a lot of heads with its Camel Burger. This tasty oddity starts with a camel meat patty and adds American cheese, roasted heirloom tomato, micro greens and special sauce. The whole package rests on one of their fresh house-made buns. Why did they choose to enter it in Burger Bash 4? To quote Indiana himself, "Fortune and glory, kid. Fortune and glory."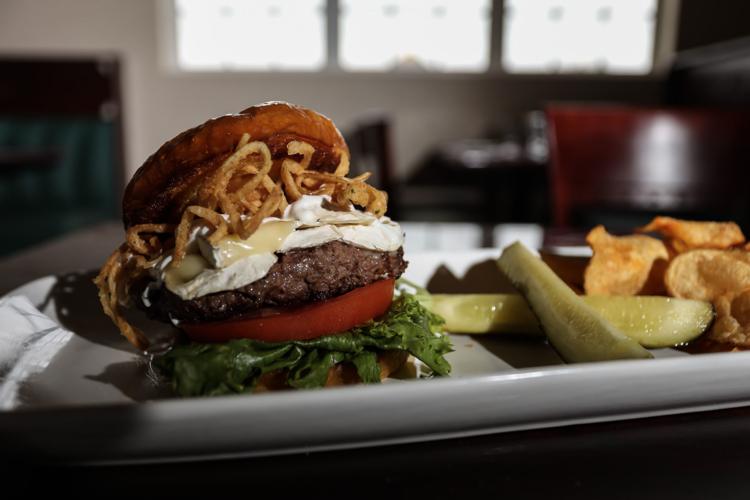 Joseph's Pub & Grill at Renault Winery — The Renault Burger as Hans Gruber from "Die Hard"
Hans Gruber, the lead villain in "Die Hard" is a sophisticated, suit-wearing terrorist in charge of a team of bad guys attempting to pull off a complicated heist. Joseph's Pub & Grill at Renault Winery has put together a deliciously sophisticated burger that we think is the only one who could play Gruber convincingly. It's a deliciously sophisticated slider consisting of Angus beef on a Le Bus toasted brioche bun topped with melted brie, wild mushrooms, crispy onions and finished off with a horseradish crème fraiche. Watch out McClane.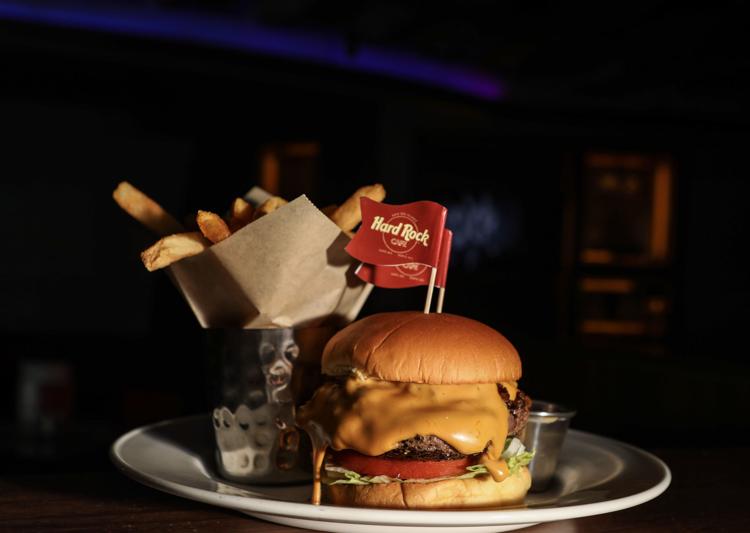 Hard Rock Café — The Guinness Burger as Ivan Drago from "Rocky IV"
A large, imposing man of almost no words, Ivan Drago is perhaps the most difficult opponent Rocky had to face in any of his films. As his manager put it "Anything he hits, he destroys." The Guinness Burger at Hard Rock is the Drago of Burger Bash. An intimidatingly delicious competitor, it utilizes a fresh ground beef patty, Jameson bacon jam, Guinness cheese sauce, lettuce and tomato. What are its chances of winning at Burger Bash 4? To quote Drago in one of his only lines in the film "I cannot be defeated."
TEB47343cc.JPG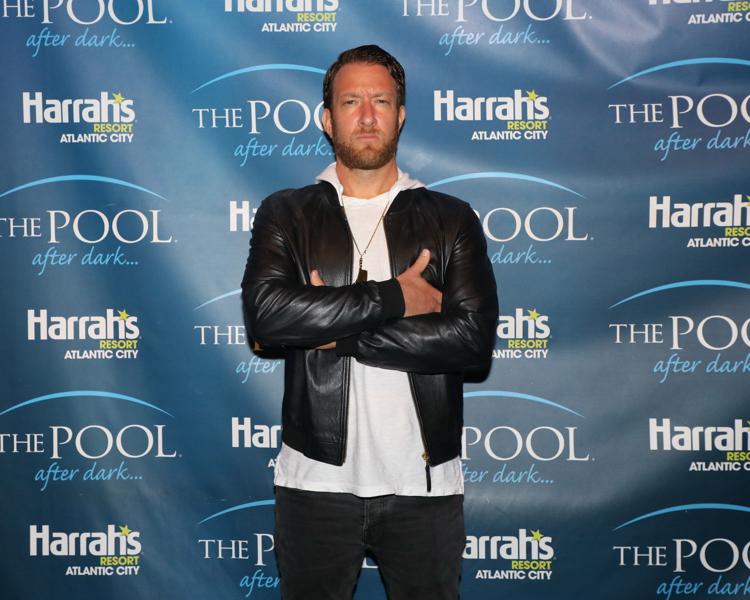 TEB47290cc.JPG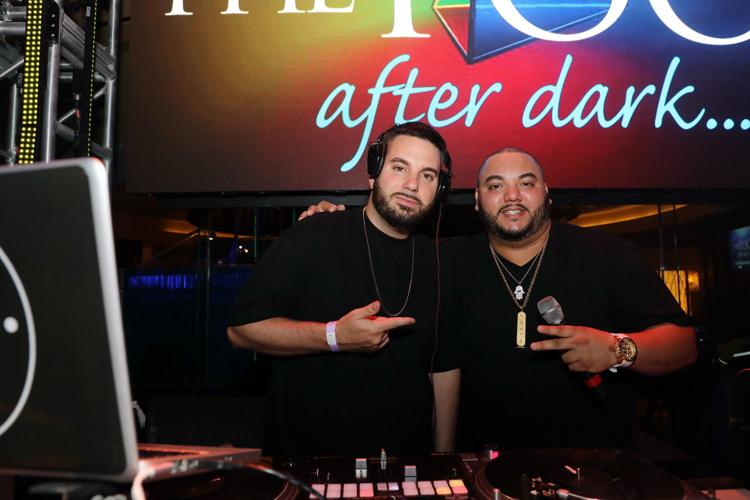 TEB47304cc.JPG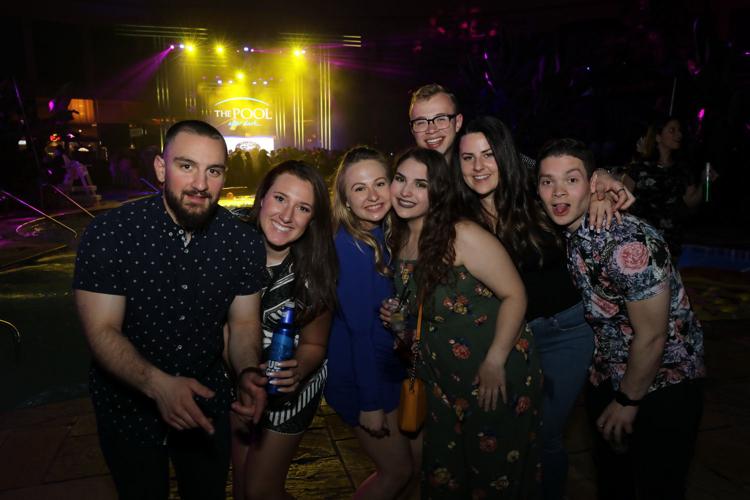 TEB47306cc.JPG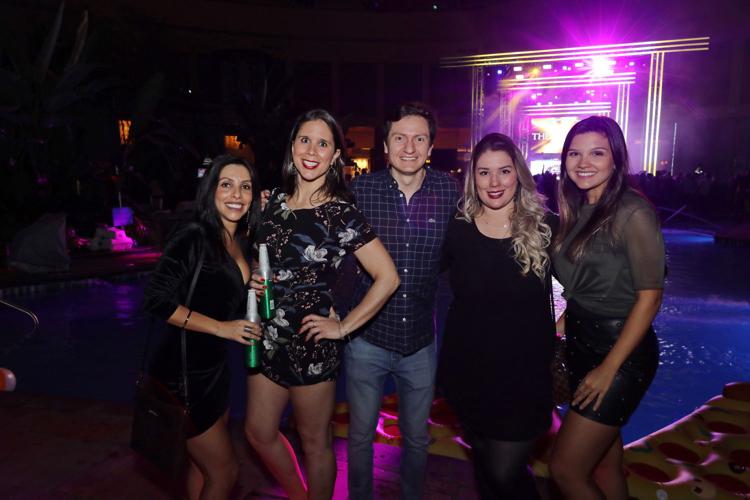 TEB47307cc.JPG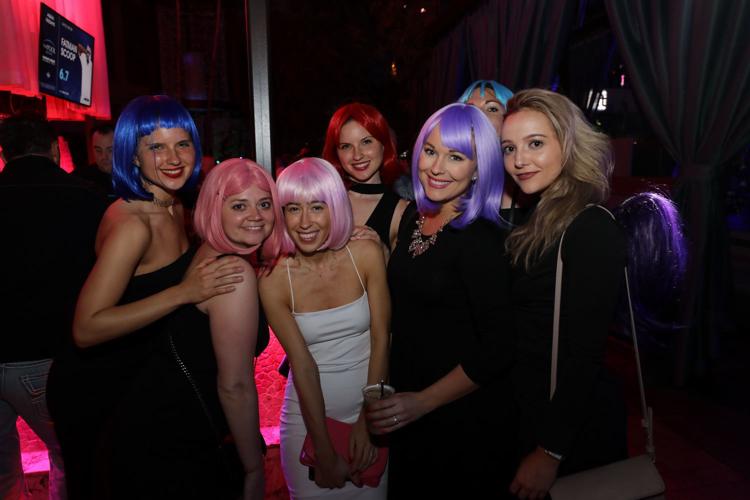 TEB47310cc.JPG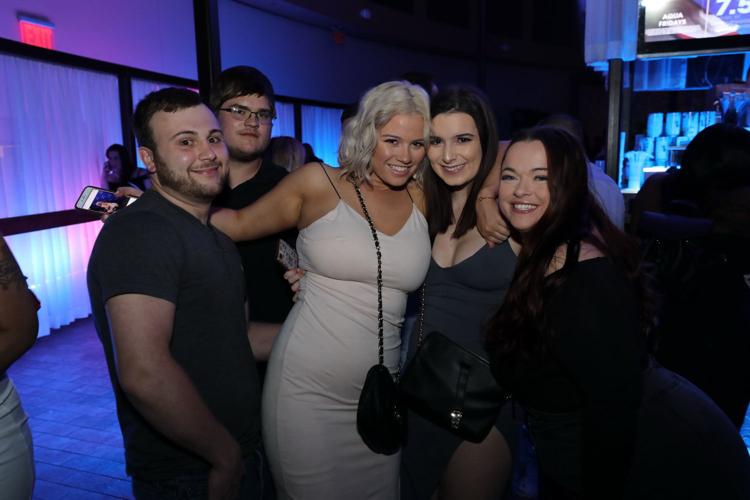 TEB47311cc.JPG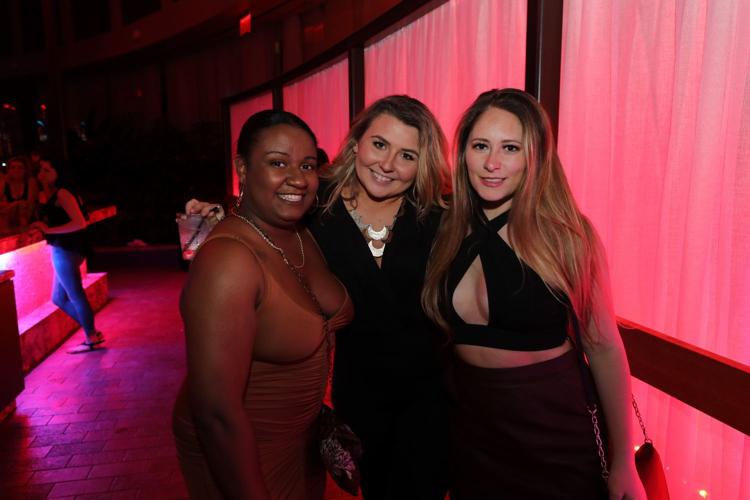 TEB47314cc.JPG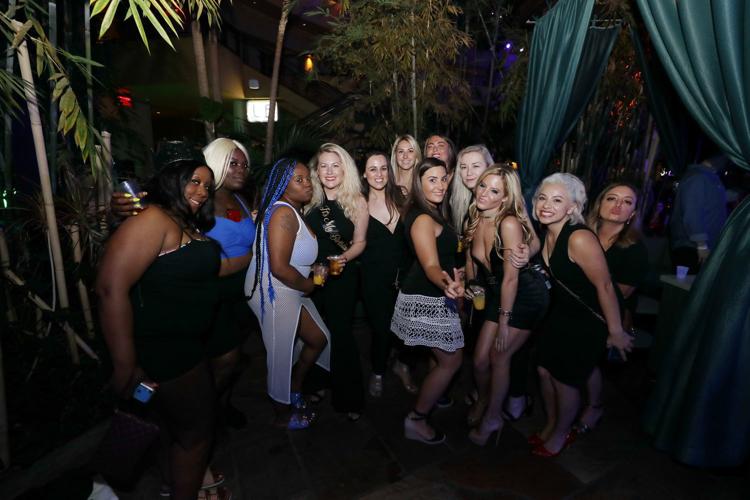 TEB47315cc.JPG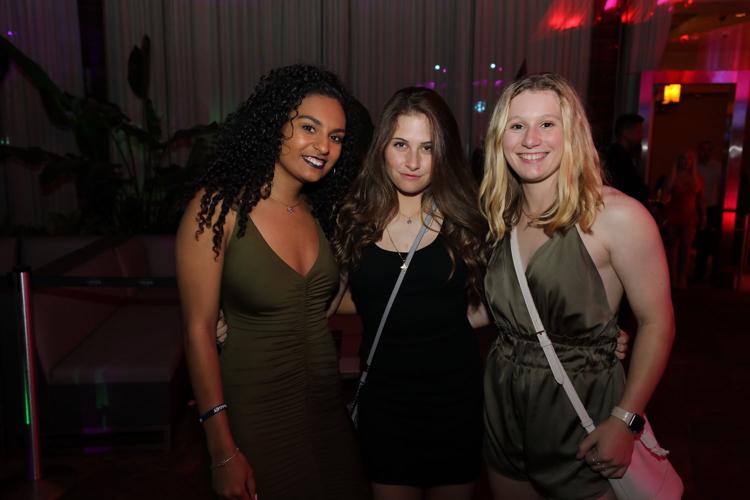 TEB47318cc.JPG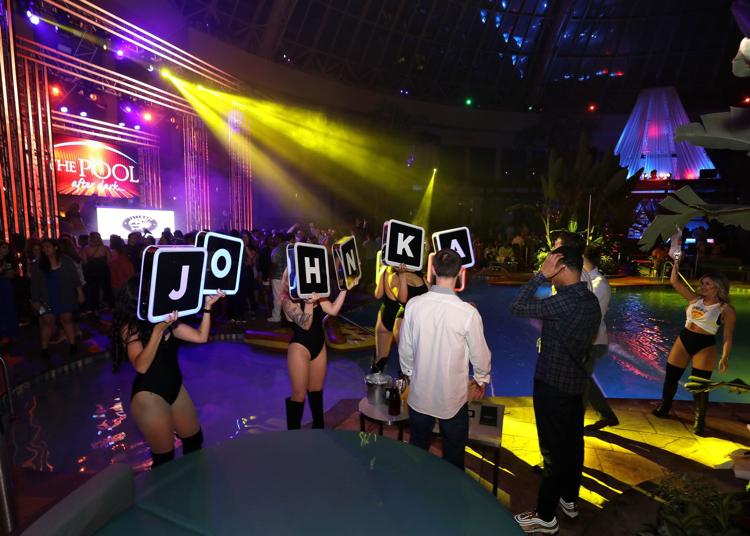 TEB47375cc.JPG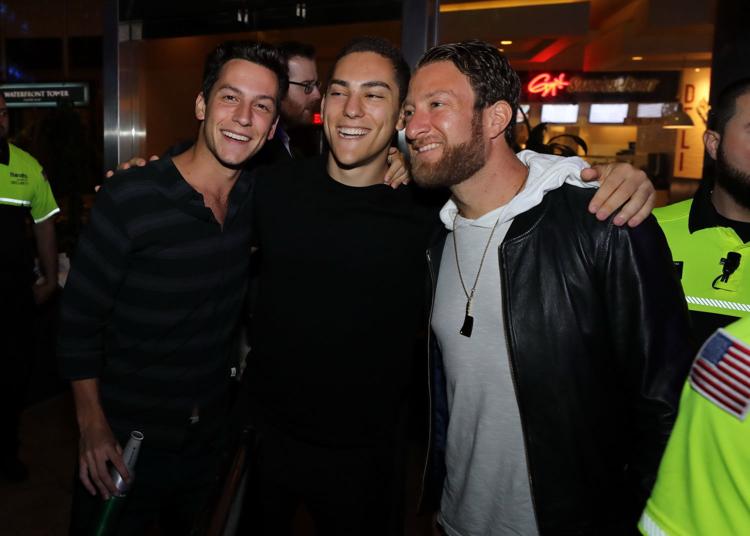 TEB47376cc.JPG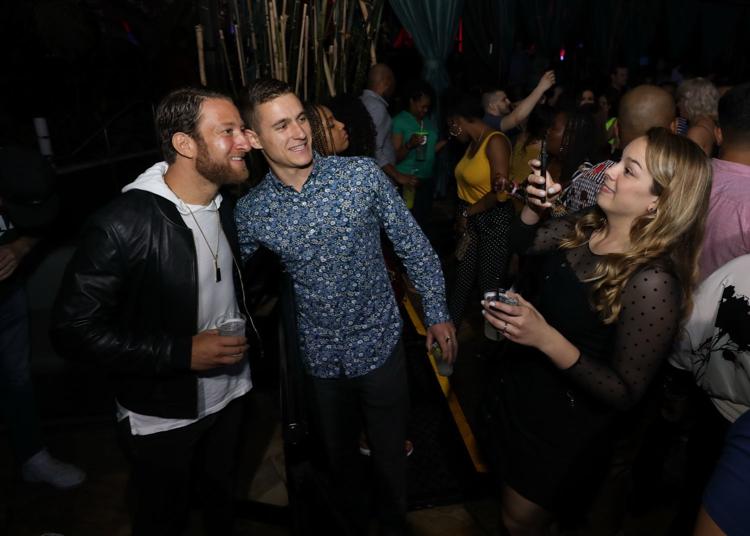 TEB47392cc.JPG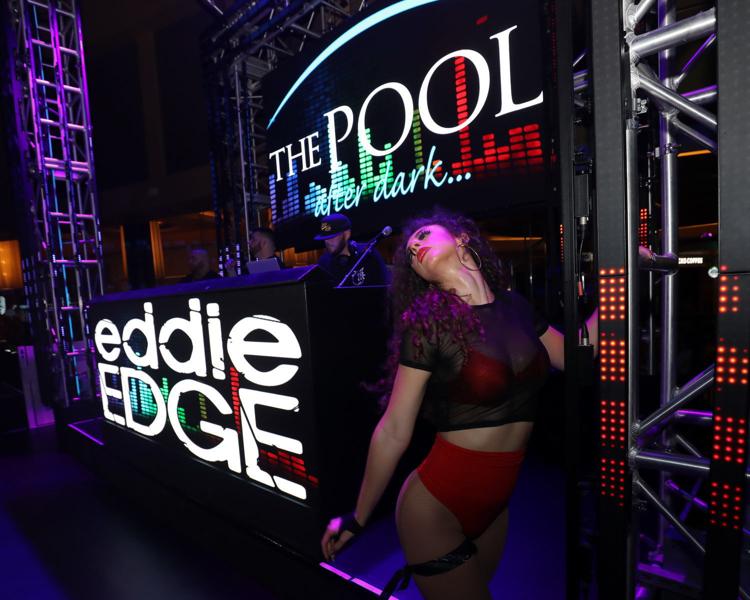 TEB47398cc.JPG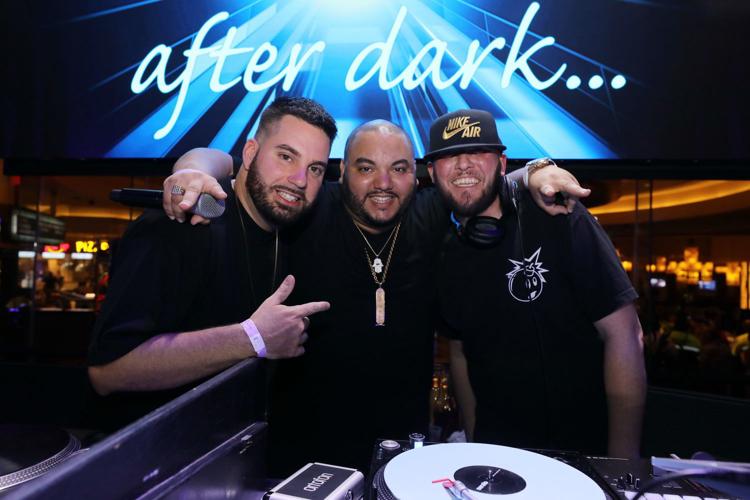 TEB47412cc.JPG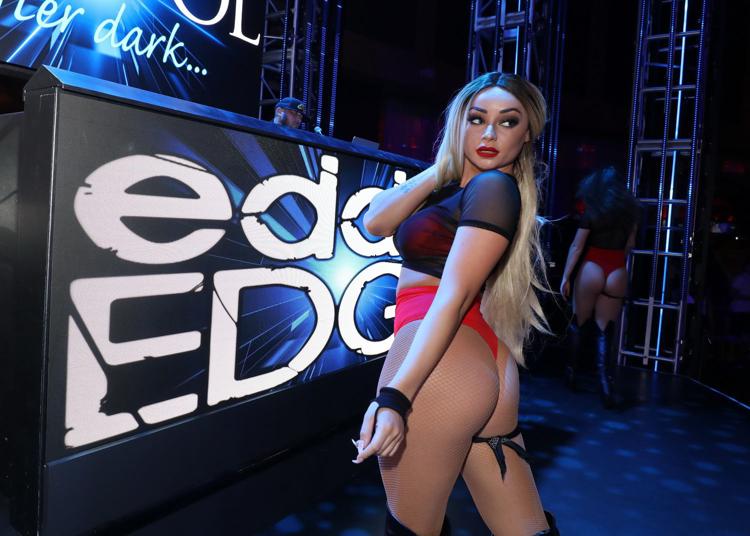 TEB47519cc.JPG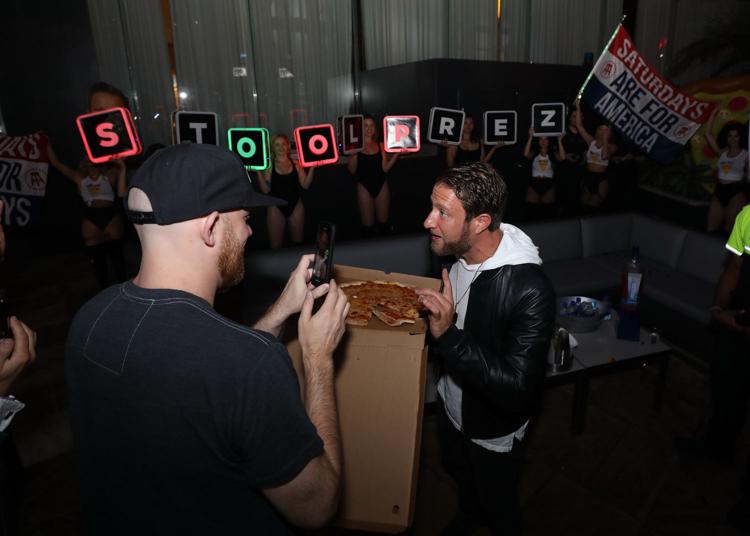 TEB47524cc.JPG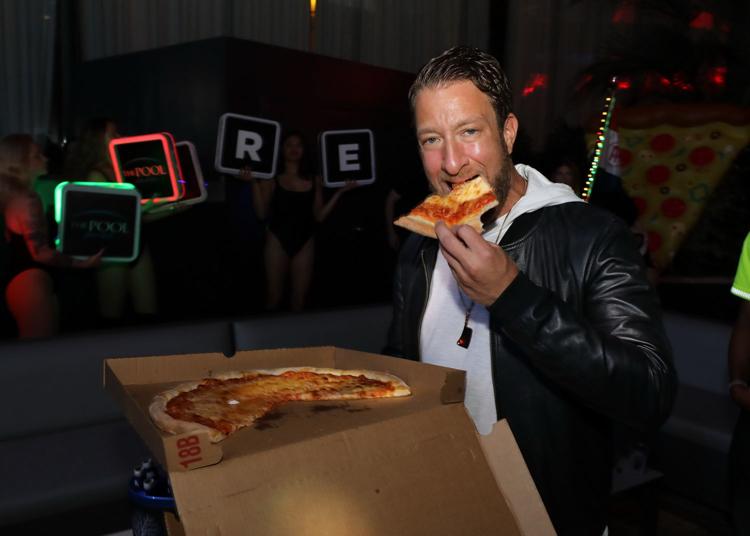 TEB47559cc.JPG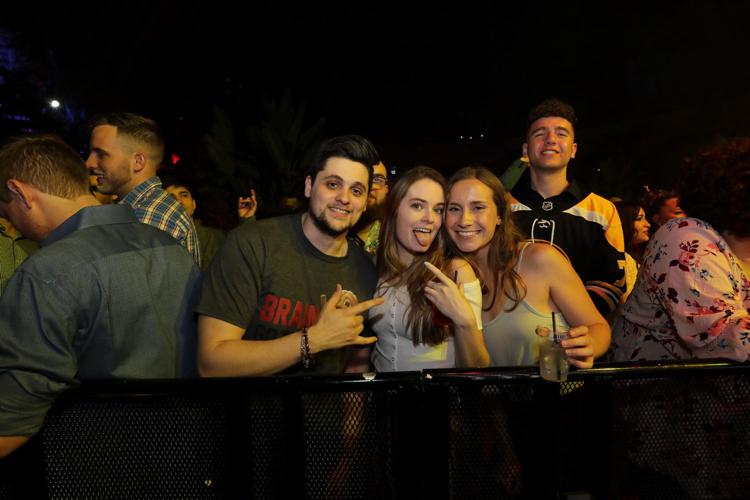 TEB47564cc.JPG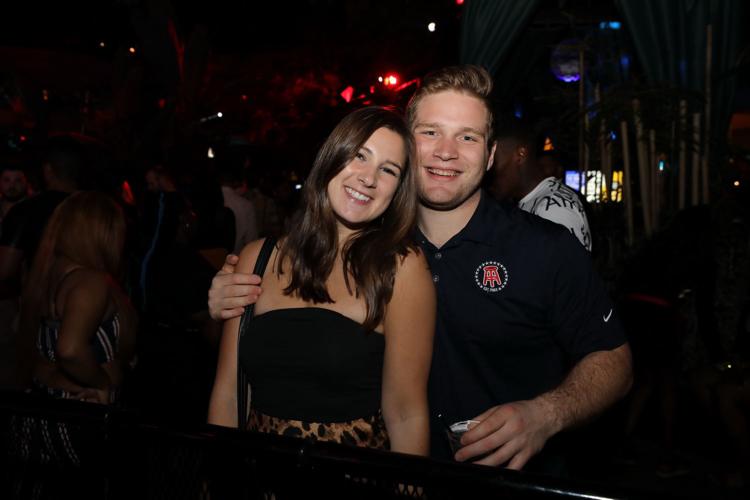 TEB47566cc.JPG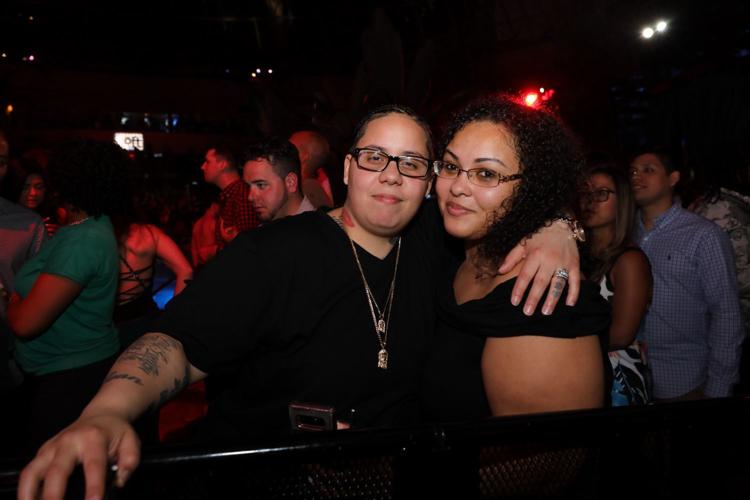 TEB47568cc.JPG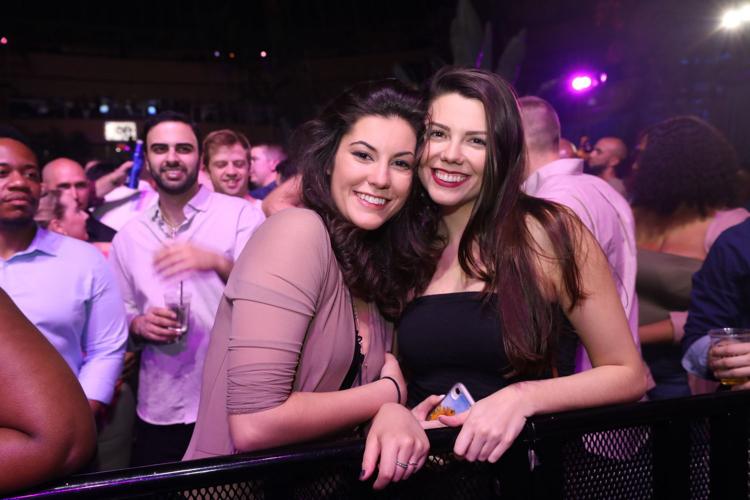 TEB47571cc.JPG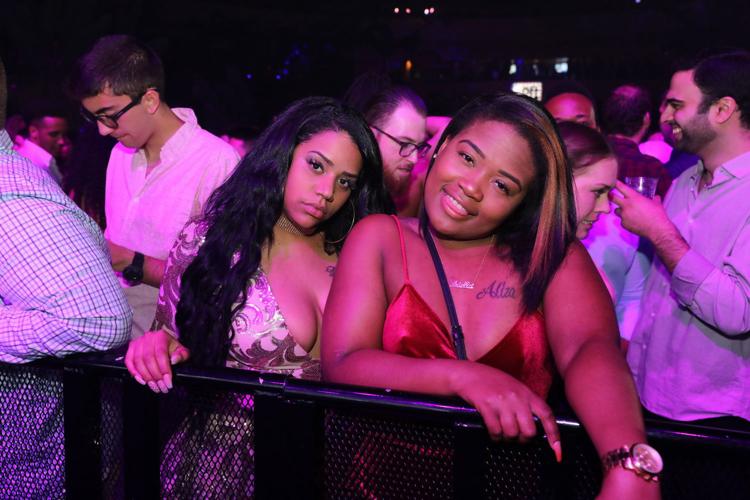 TEB47575cc.JPG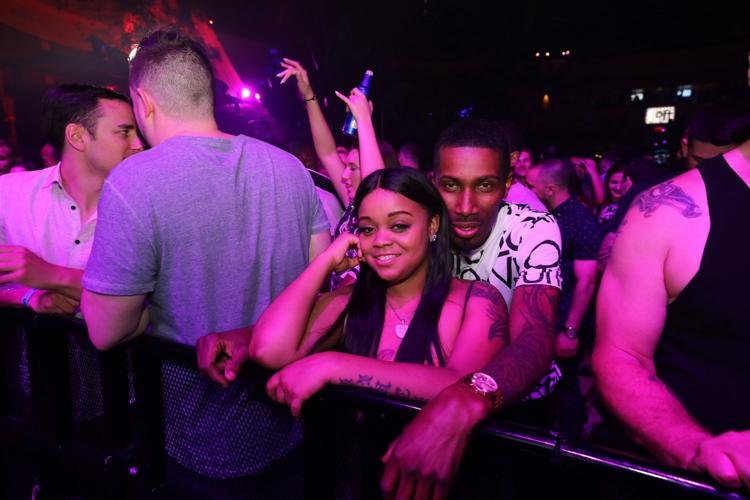 TEB47576cc.JPG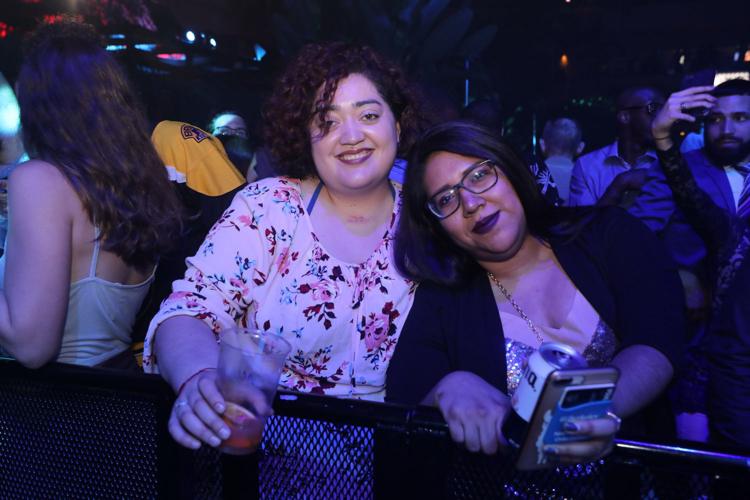 TEB47578cc.JPG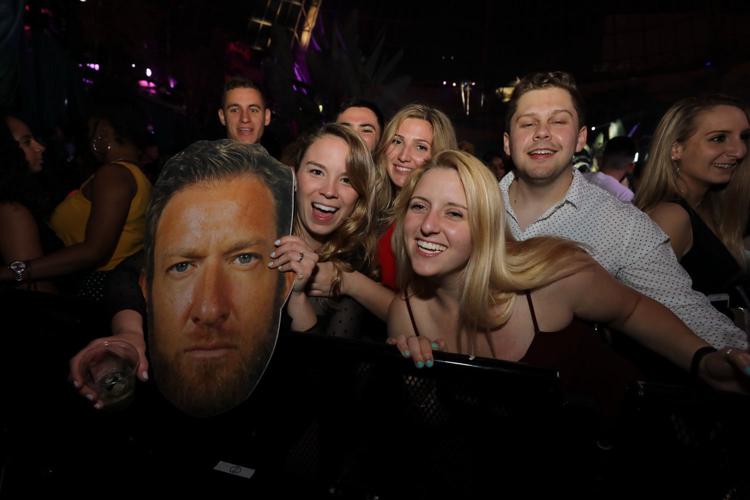 TEB47582cc.JPG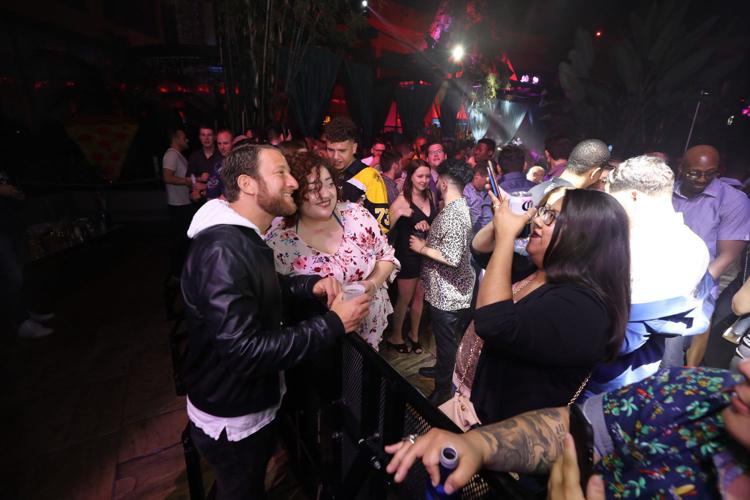 TEB47584cc.JPG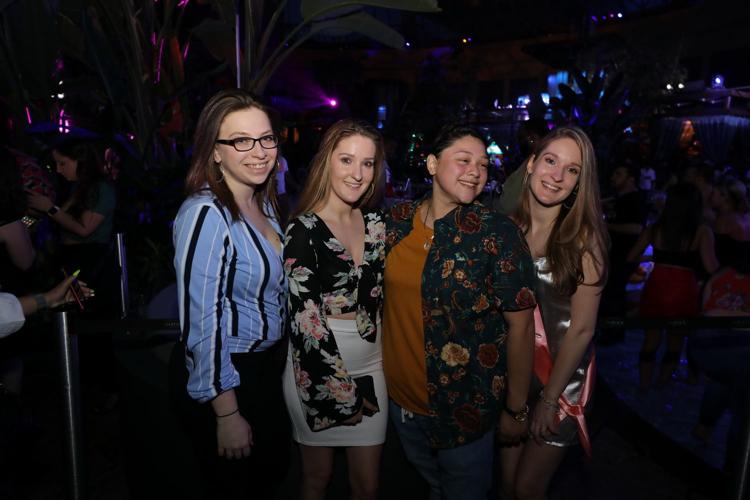 TEB47586cc.JPG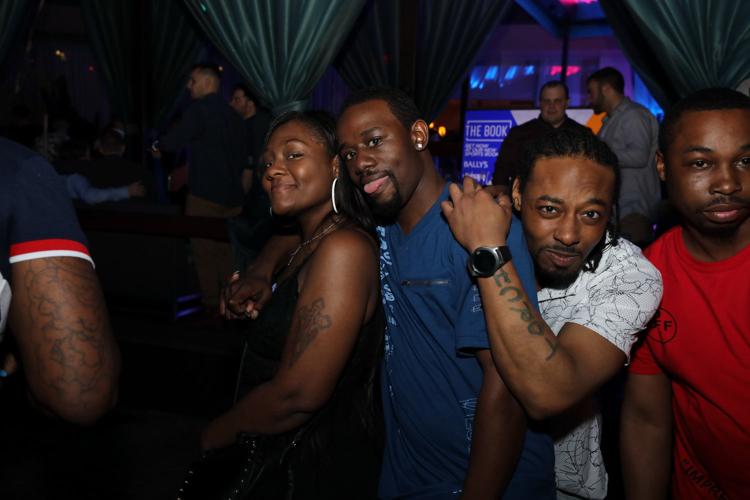 TEB47590cc.JPG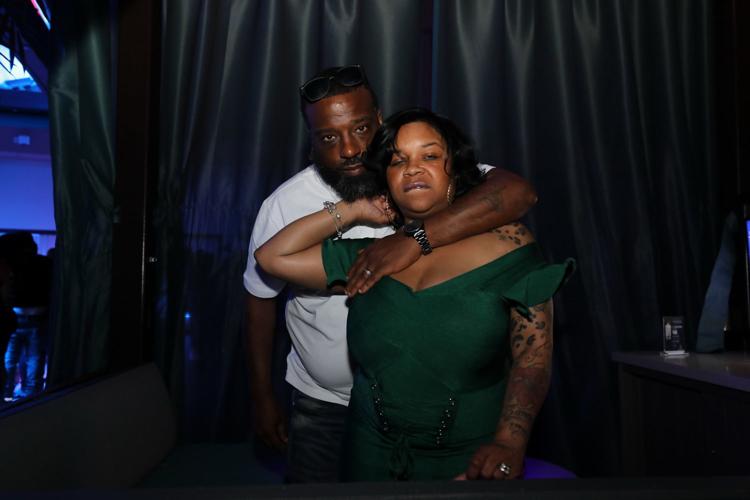 TEB47591cc.JPG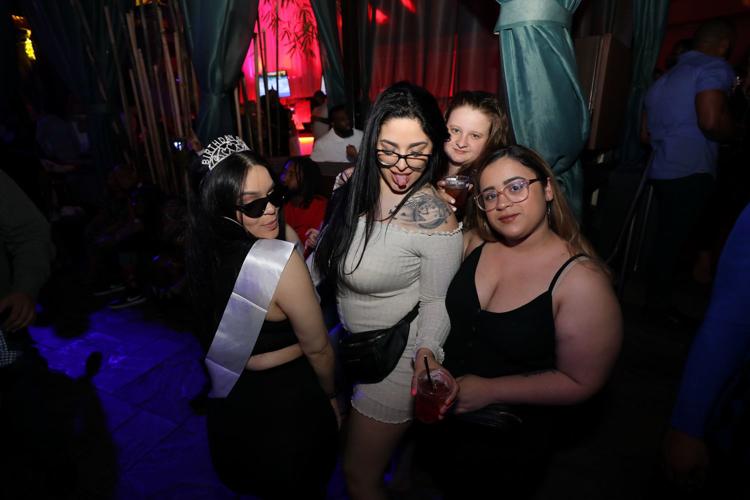 TEB47594cc.JPG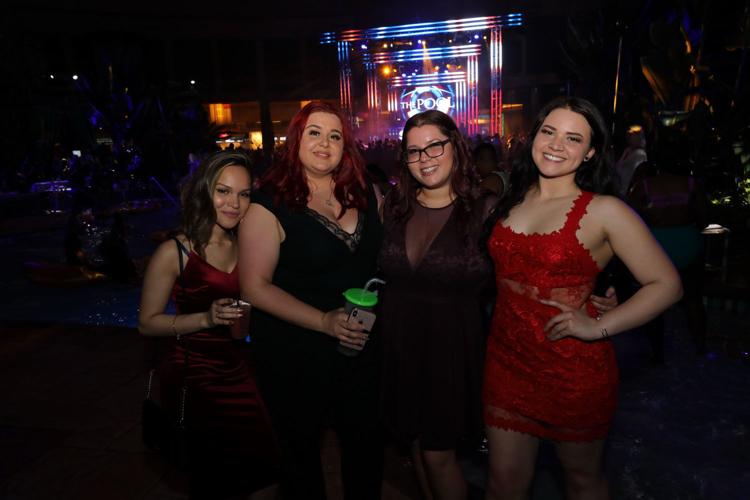 TEB47598cc.JPG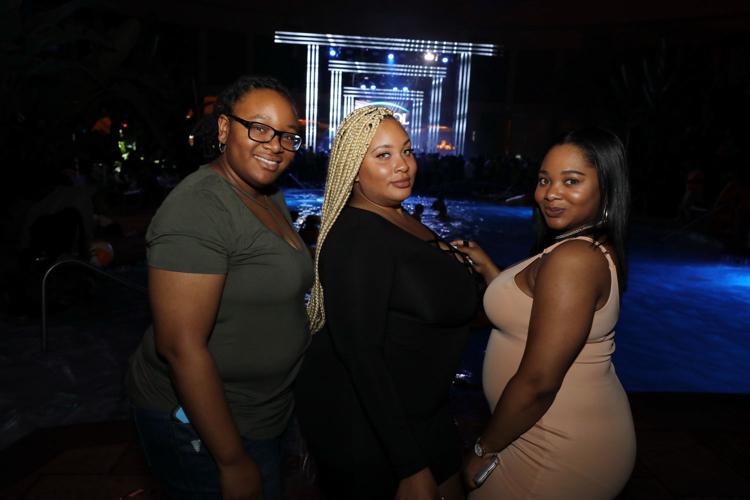 TEB47599cc.JPG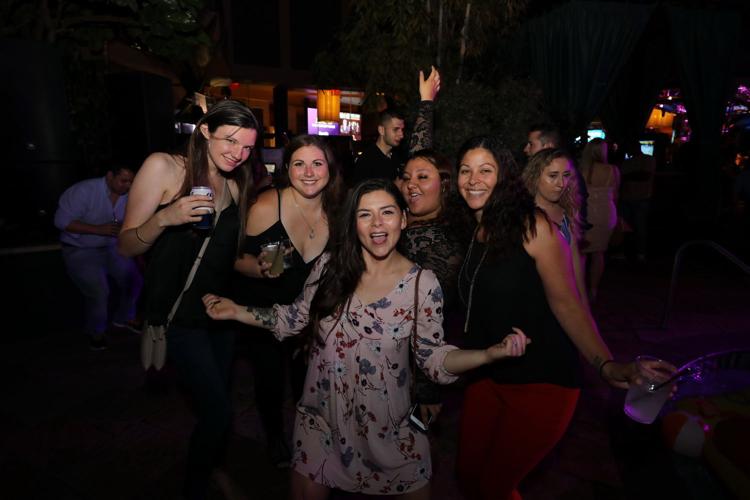 TEB47602cc.JPG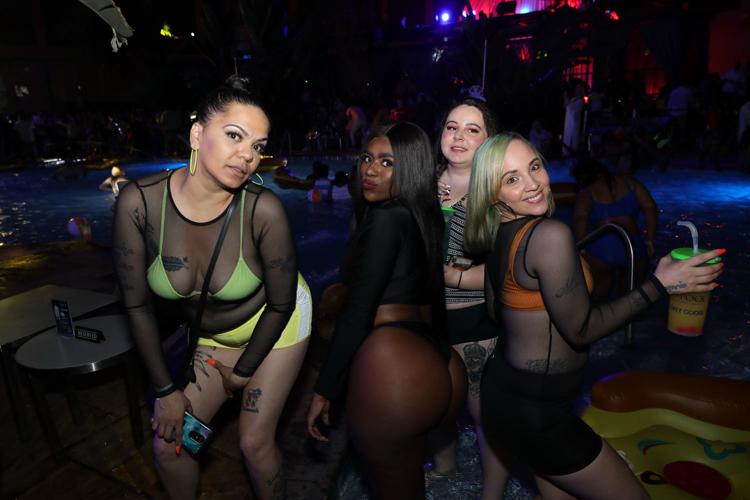 TEB47603cc.JPG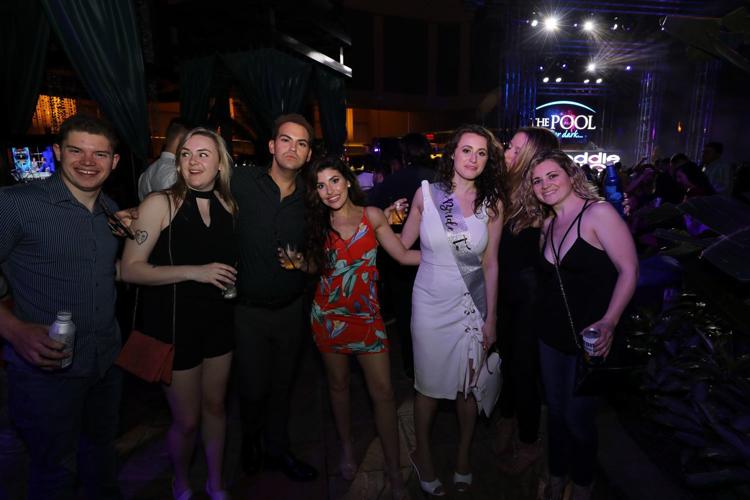 TEB47607cc.JPG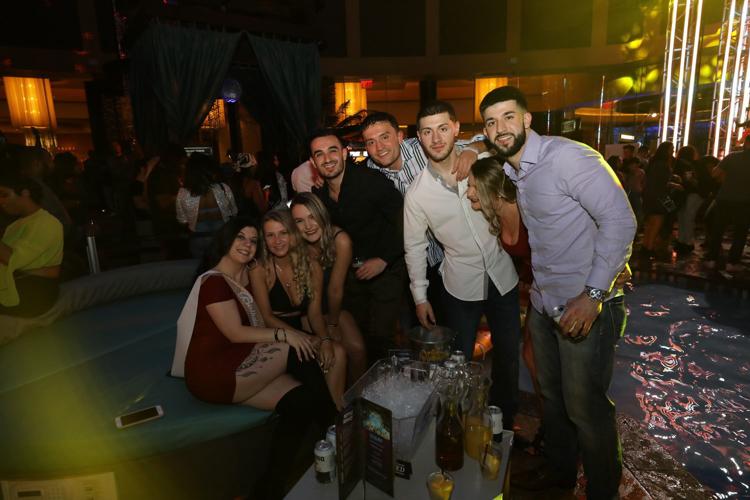 TEB47609cc.JPG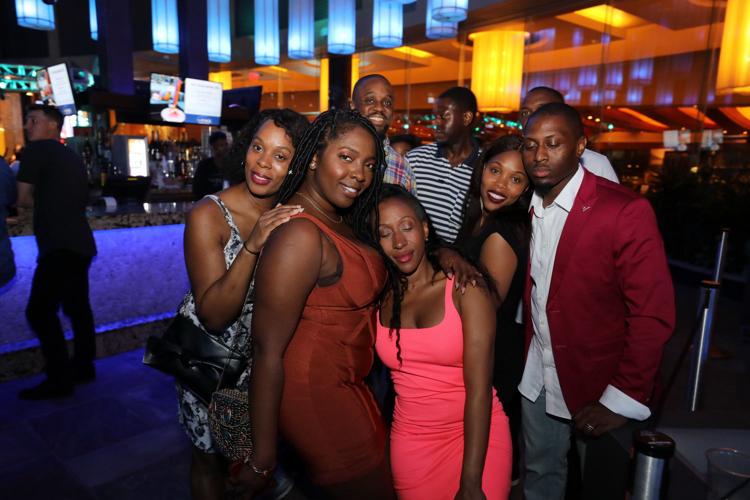 TEB47611cc.JPG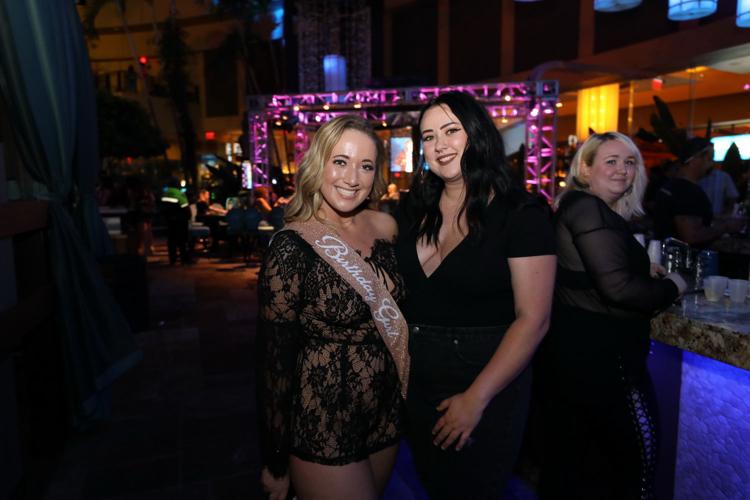 TEB47612cc.JPG
TEB47619cc.JPG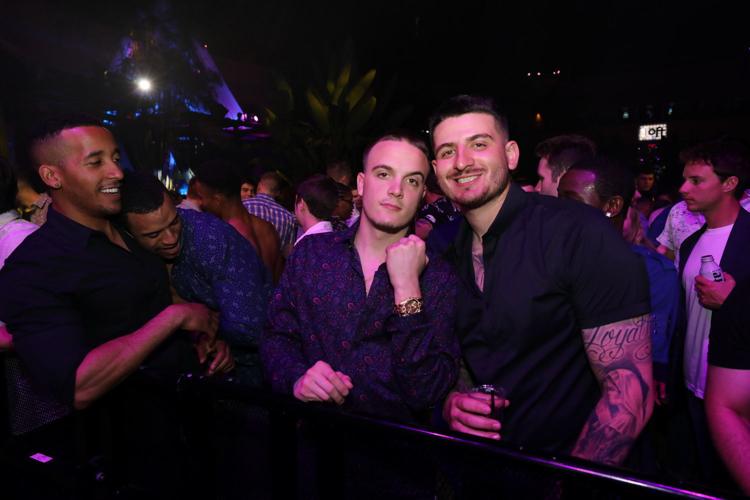 TEB47662cc.JPG