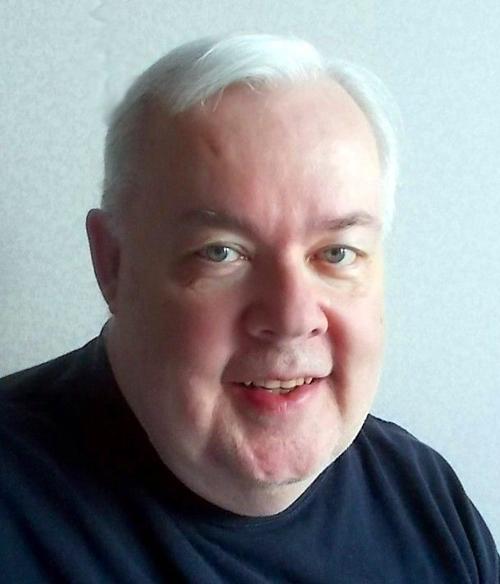 USA Today is asking its readers to help pick the 10 Best in several casino-related categories. The newspaper's travel experts have selected the top 20 nominees. Among the Atlantic City properties, restaurants and players clubs up for a vote are:
Best Casino Outside Las Vegas: Borgata Hotel Casino & Spa, Hard Rock Hotel & Casino, Harrah's Resort, Ocean Casino Resort
Best Casino Hotel: Borgata Hotel Casino & Spa
Best Players Club: 24K Select Club, Caesars Rewards, M life Rewards, Ocean Rewards Club, Wild Card Rewards
Best Casino Restaurant: Capriccio, Resorts Casino Hotel, Il Mulino New York and Kuro, both at Hard Rock Hotel & Casino
Vote at 10best.com/awards/travel. Voting ends Sunday, Sept. 6. You can vote once a day in each category.
Class act
Hard Rock is offering outdoor dessert classes and blind wine tastings at its DAER Deck Lounge. Hard Rock's Executive Pastry Chef, former White House pastry chef Thaddeus R. DuBois, will conduct three Saturday classes from noon to 2 p.m. beginning Aug. 15 with all the steps necessary to create a picture-perfect fruit tart. On Aug. 22 it's a chance to discover the science and skills behind liquid nitrogen ice cream, and on Aug. 29 enjoy a traditional English afternoon tea. Classes are $35 per person.
Beginning at 5 p.m. Thursday, Aug. 20, and continuing each week through Sept. 10, guests can taste six different varietals and try to identify the type of wine. Those who select the correct varietal will receive a small prize. The hour-long tastings are $25 per person.
For complete information or to register visit HardRockHotelAtlanticCity.com/event-calendar/dining-events.
That's a wrap!
From July 1 through the end of 2020 Caesars Rewards Diamond Elite and Seven Stars cardholders can earn Great Gift Wrap Up points for play at all Caesars Rewards casinos throughout the United States and Canada. In Atlantic City that would be Bally's and Caesars, as well as Harrah's Resort and Tropicana. Previously, any level cardholder was able to earn points, but only at participating properties in Nevada, Arizona and California.
Cardholders who reach Diamond Elite or Seven Stars status after July 1 are eligible to begin earning points at all Caesars Rewards casinos once their status is upgraded. No points will be earned or awarded retroactively.
Look, up in the sky!
Ocean Casino Resort has opened a new rooftop-style dining experience, the Sky Garden Grille. Set on three acres of landscaped gardens overlooking the Atlantic Ocean, the Sky Garden Grille is the latest addition to the area, which also features the Sky Garden Bar, patio dining areas where Ocean's takeout options are welcome, fire pits and more. The Grille is a full-service restaurant open daily, weather-permitting, serving such fare as peel and eat shrimp, lobster or Thai salad, ribs, burgers, and chicken sandwiches, as well as scampi, halibut, Thai scallops and steamed clams.
Gone fishing
On Fridays and Saturdays the bar and deck at Hard Rock's Fish & Co. are open exclusively to Wild Card Rewards Rock Royalty and X cardholders. Hours are 4 to 11 p.m. Fridays and 11:30 a.m. to 11 p.m. on Saturdays. Located on the Boardwalk, Fish & Co. offers oceanfront dining, featuring such items as New England clam chowder, peel and eat shrimp, steamed clams, mussels, and lobster rolls.
For Rock Royalty members only, Legends Deck is a rooftop VIP experience featuring a rotating menu, cocktails and live music. The Deck is located off of Fort Pierce Hallway, then make a left at the Registration Desk. The Deck is open from 4 to 11 p.m. on Fridays and Saturdays.
5X slot dollars at Borgata
Borgata is offering 5X slot dollars to all M life Rewards cardholders playing slots on Sundays, Aug. 16 and 23.
Recreational gambler Darryl D. McEwen, a former professional journalist, is president of his own consulting firm that manages several small national and international trade associations, and provides public relations and fundraising services for a number of charitable organizations. Have a comment on this or a question specifically related to an Atlantic City casino, players club or other promotion? Email Darryl at MrACCasino@gmail.com and he'll try to respond to you personally. Your question – without your name – may appear in a future column. Visit his website, MrACCasino.com, and follow him on Twitter @MrACCasino.