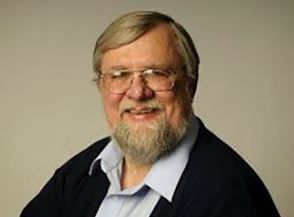 As long as there have been multipliers on video poker games such as Super Times Pay and Ultimate X, there's been a common players' lament:
"I NEVER get a big hand on a multiplier. If I get a big hand, there's no multiplier, and if I get a big multiplier, either I lose or get a small pay."
Huge multiplier hits aren't common. Odds of the games have to be set so a royal flush or even four of a kind with a big multiplier are rare, lest the game turn unprofitable and be banished from the casino floor.
But "never" doesn't really mean "never." Several readers have shared their tales of big multiplier wins.
ADAM: I had one save the day on a Las Vegas trip. I was at a conference and not gambling all that much. My time was taken. So I only brought $500 to play with.
When I did play, everything I did was wrong. It didn't matter which game. I was down to my last $100, convinced I was going home broke. I took $40 and sat down to play Multi-Strike Poker. They had 8-5 Bonus Poker, so at least I was getting a decent deal.
The first $20 disappeared fast, but then I finally got a hand where I finally advanced all the way to the top hand. On that hand, I was dealt 5-7-8-9 of diamonds. I was hoping for a flush, which would be a nice 200-quarter pay once I got the 8x multiplier.
I did better than that. The draw was a 6 of diamonds for a straight flush -- 250 coins times eight for 2,000 coins. That was worth $500. I not only wasn't going home broke, I had more than I started with. It's not that big a jackpot in the grand scheme, but it's one I'll never forget.
PAUL: I got a dealt royal multiplied by four on Super Times Pay Bonus Poker Deluxe. It was for quarters on Triple Play, so that was a $12,000 hit.
Do I remember the details. Of course I do! This was a hand I'll never forget.
The first card was a King of hearts, then the second gave me the graphics and sound effects and numbers cycling past for a multiplier. That landed on 4, and I was just hoping for a good hand to take advantage of the multiplier. In my mind's eye, I saw maybe a flush, and that would be a nice pay.
After that came the Jack, then the 10, then Ace, then Queen. I didn't even have to draw. Three royals at once! One, two, three!
That's the biggest jackpot I ever hit. I play dollar single-hand video poker sometimes and have had $4,000 royals, but I don't bet big enough to get a royal as large as $12,000 unless a multiplier is involved.
JEN: I always assumed that if the multiplier game, you just didn't get a big hand. I know I played for years and years without ever matching up a multiplier with a really big hand.
When it finally happened it was on quarter Hot Roll video poker, Double Double Bonus Poker, and it was the biggest surprise I've ever had in a casino.
The dice came up on 7, so any winner would be a nice pay. I held a pair of Aces, drew the other two Aces and a 3. Two thousand quarters times 7. Having them hand pay $3,500 made me very happy. Even the tax form couldn't spoil that.
Look for John Grochowski on Facebook (http://tinyurl.com/7lzdt44) and Twitter (@GrochowskiJ).