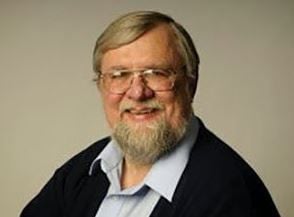 Casino trips include winning times and losing times, fun times and frustrating times.
They also include embarrassing times, just like any other endeavor. It's all part of being human, as these readers found in incidents they've shared.
RYAN: I was on business, helping to staff our company booth at an expo, but I had a little time for blackjack in the morning before heading to the conference center. I was wearing a white Polo with a small company logo, and khaki pants.
At the table, I asked for a Bloody Mary, and this woman says, "Oh, bold!" I smiled and asked if she thought it was too early for alcohol, and she said, "No, I mean ordering tomato juice in those clothes. "
Then she pointed to her husband another seat down and said, "I always tease him about the law of reds and whites. They attract each other. If he was wearing white and had a Bloody Mary, or was eating barbecue or had ketchup with fries, there would be a spill for sure. When I was a young nurse and we still had to wear white, I had to be careful about what I was eating. Red stains, for sure."
We laughed, and so did the husband. He nodded as if to confirm everything she was saying.
The waitress brought my drink and set it down. When she left and I picked it up, it slipped. Sploooosh! Bloody Mary all over me. No blackjack for me. I had to go change clothes.
The woman apologized up and down. "I'm so sorry. I didn't mean to jinx you." But as frustrated as I was, it was my own clumsiness. I should have had a bottle of water.
CRYSTAL: Looking back, it's amazing how much I didn't know when I started going to casinos 20 years ago. I was single then and went with a three friends on my first trip.
We all played slots, of course, but I decided to be cool and play roulette. My dad was a big fan of James Bond movies, and it got stuck in my head that was what the cool kids did.
The casino was little. There can't have been more than 10 tables in a single pit. It was daytime, and there were only a few tables open, so the pit crew was really small. This probably couldn't have happened to on a busy night.
Anyway, I had a pretty good run at roulette. I won about $50 and gave the dealer a $5 tip. Then I spotted my friends across the way and started to walk to join them. Problem was, my direct path took me behind the tables, right through the pit.
The crew knew I was a newbie, and they were all laughing. The supervisor steered me back to my own side and told me I had to walk around. I guess I got red-faced then, but it's really embarrassing now that I know better.
ALEX: I won $1,000 for a royal flush on video poker. I was so excited my hands were trembling when they paid me off. My wife came over and found me playing away, and I told her the attendant said, "You still have $25 on the game. Can you play that off for me?
How was I to know he meant he wanted me to play one more hand so the royal wasn't on the screen anymore? My wife still teases about my thinking I needed to play off the whole $25.