Barbecue and summer go hand in hand. The problem is it can be time consuming, as enjoying barbecue often either involves spending several hours attending a backyard cookout, making small talk with uninteresting relatives that you haven't seen in years (hint: there's a reason for this), or heading to a large, generic sit-down restaurant, a-la Famous Dave's. Neither are particularly quick nor desirable options.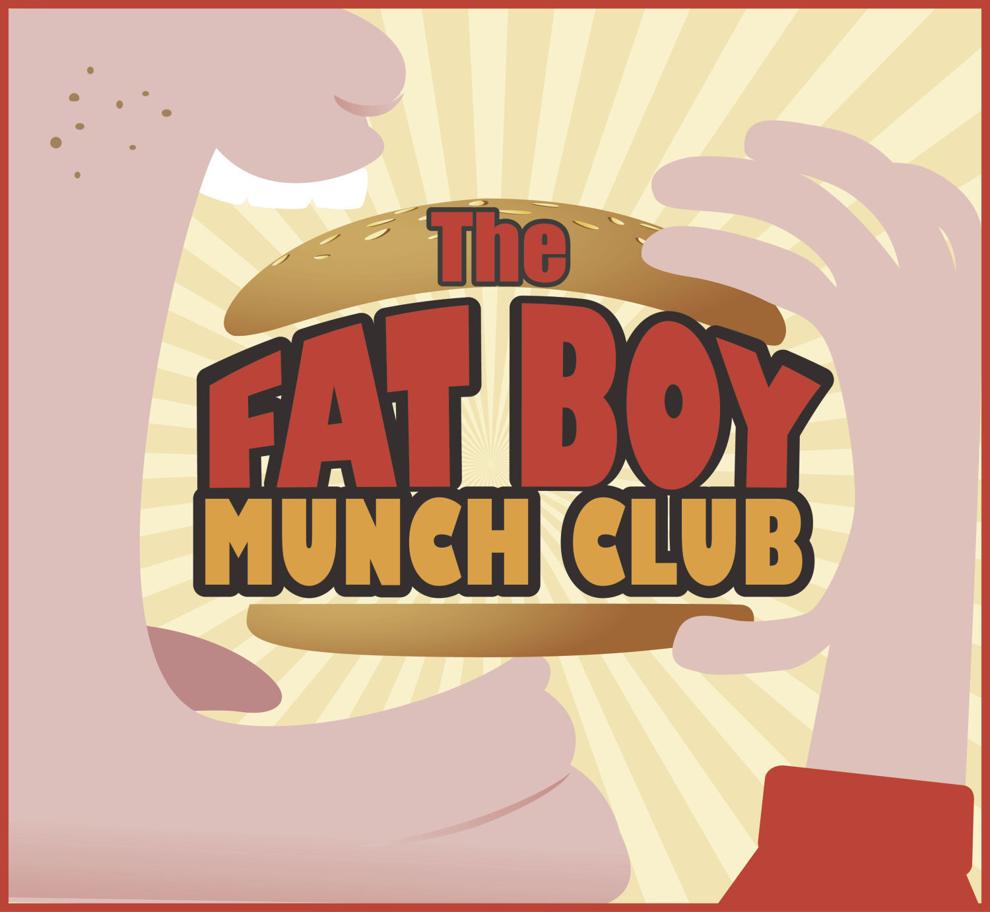 But recently, a spot called Dickey's Barbecue Pit opened up in a strip mall in Egg Harbor Township where WalMart is. Dickey's is set up as a fast-casual spot, allowing hungry patrons to head in and "pig out" (literally) while on a quick lunch break. We decided to hop in the Fatmobile and head down.
Ryan: The first thing I noticed as we pulled up was a large sign in the window offering their "Big Yellow Cup" for $1. A giant soda for a buck? Sold. We hadn't even gone inside yet and we were already ahead of the game.
The space is set up like a traditional fast-casual restaurant. You get in line, place your order, pay the cashier and in a minute or two it's ready. Simple and quick.
Scott: It's set up like Moe's. You actually place your order with the team preparing your food. I like it for the personal touch; I dislike it because they do things by memory and often mess up. Decorated with wood everywhere, it screams BBQ chain, but that's OK because that's exactly what it is.
Ryan: For a barbecue restaurant, the menu was rather extensive. A variety of pit-smoked meats were up for grabs along with sides, sandwiches and even tacos. The great thing about barbecue is that it's built for sharing. We ordered a bunch of items, and tried a little of everything.
Scott: Like most barbecue joints, the enticing thing is to order a 1, 2 or 3-meat plate ranging from $11.25 to $13.25 that includes a mediocre hot roll and choice of a buttload of sides, 11 of them! They have six meat choices to stuff your fat face with: beef brisket, pulled pork, chicken breast, polish kielbasa, jalapeno cheddar kielbasa, turkey and pork ribs. Being Fat Boys, we chose the three-meat plate, of course, with brisket, jalapeno cheddar kielbasa and ribs.
Without bragging, let me say that I am a certified Kansas City Barbeque Society judge, so I have tasted some of the best BBQ in the country, including Franklin's in Austin, Texas. And in hopes of not being exiled by the KCBS, I have to say that the meats are very good for fast food barbecue.
Cooked low and slow daily at 220 degrees, I was actually surprised by the smoky flavors and appropriate tenderness of the meats. The kielbasa had crisp skin and was spicy as it should be; the ribs weren't overcooked and needed a tug to get the meat from; and the brisket — although the most disappointing of the trio — was solid … for fast food barbecue.
I can't be as kind for the sides. We got two of them: baked beans, which were fine but no better than any name-brand canned bean you can get at the grocery store; and the mac and cheese, which was basically a duplicate of Wawa's version. No love seems to be put into the sides like the meats.
Ryan: An interesting and terrifying fact about Dickey's is that they include the calories on the menu next to each item. Without needing to crunch any numbers, let's just say that one trip here should cover your fat intake for the rest of the week. But you don't come to a place like this for a mixed green salad (and if you do, you really deserve to wear that salad as a hat after receiving a swift kick in the ass).
Of the three meats we ordered, my personal favorite was the jalapeno cheddar kielbasa. Smoky, spicy and loaded with cheese, it was tasty and indulgent. My only complaint was that it was sliced extra thin, but that didn't stop me from loving it. The beef brisket was enjoyable, as well.
Scott: Of course, we had to order some other goodies. The wings ($5.95 for six) came with a dry rub, were nice and tender and made more delicious by dipping in the three sauces you can help yourself to at the side station: BBQ, spicy and sweet, the latter being my fave.
We also tried a taco ($2.75), with me grabbing a chicken taco that was loaded with tender, moist chicken breast, lettuce, tomato, cheese and sour cream; and Ryan grabbing one with brisket. Yes, Ryan did triple-brisket duty that day.
Ryan: While the sides were duds by themselves, a lovely surprise came in the form of the Brisket Mac Stack ($7.95), a mix of mac and cheese and chopped brisket that we were mistakenly served despite not ordering. The brisket was precisely what was needed to breathe some life into an otherwise lifeless mac and cheese. Next time I am going to add a bit of their barbecue sauce to the mix and see if I can achieve perfection.
Scott: I wasn't a huge fan of the stack because of the low-quality mac and cheese and the brisket, which I think was the least good meat of the bunch. Some things just can't be saved; this mac and cheese is one of them.
Ryan: As we were eating I noticed a machine with the Dickey's label on it, but no other descriptors. I asked the server at the counter what it was and was delighted to find out that it is in fact their free ice cream dispenser. My brain instantly began analyzing the situation to see how I could make the most of this opportunity, when it dawned on me — the Big Yellow Cup! That $1 soda deal I had noticed on the way in had just morphed into a root beer float free-for-all. I loaded my cup up with vanilla soft serve and proceeded to douse it in a frothy bath of Barq's Root Beer. It was a perfect ending … (well, almost perfect, with all the excitement over the free root beer float scam I was about to pull off, I forgot to dump out the ice from my soda, making my treat a bit frostier than I had originally planned.)
Scott: The ice cream is a nice touch — as is the blondie brownie ($1.95) I tried that's baked fresh. But the ice cream is pretty terrible, more like ice milk. Even free is too much to pay for this non-creamy concoction. It's almost an insult to call this ice cream.
Ryan: Overall, Dickey's made for an enjoyable lunch. Is it the greatest barbecue on earth? No, but for a fast, casual spot, it's damn good.
Scott: That said, I will certainly be back to Dickey's. It's close to my office, convenient, quick and — if you make the right choices — delicious. I am looking forward to checking out the turkey on the next visit (and skipping the ice cream). We didn't even get a sandwich like the Texas-sized Westerner, which features two meats and cheese for just $7.95. This place is a bargain worth checking out.
Rating: 250 Pounds
(needs more mayo)