It's not easy for a restaurant to hide from the Munch Club. Between the two of us we have a combined total of 56 years of South Jersey eating experience. We've chowed down everywhere from the dumpiest diners to the fanciest steakhouses and all points in between.
So when we received a tip about a sandwich shop in A.C. called Spanky & Son Subs & Deli, we were surprised that neither of us had ever heard of it. And when we learned that it was a much beloved, old-school, mom-and-pop eatery that had been there for 42 years, we were downright embarrassed.
By lunchtime the very next day after Johnny X of the Ducktown Tavern tipped Cronick off, we were determined to nip this problem in the bud. We hopped in the car and made a bee line to Spanky & Sons.
Ryan: "Just eat and enjoy it … and don't write nothin' about us," says Carmen Lowe as she brings our sandwiches to the table. Carmen owns Spanky's with her husband Brian "Spanky" Lowe. Apparently he has been "Spanky" since he was 14 years old. "I used to be kind of a bad kid, I got in trouble a lot," he says with a chuckle.
Both Lowes are as down-to- earth as you can get, and unlike just about every other business owner in the area, they actually have no desire to increase their business via an article in the newspaper. At least three different times they told us not to write about them because it would bring in too many new customers. This shocked and amused both Scott and me initially, but the more time we spent chatting with the Lowes, the more we began to understand their philosophy.
Scott: Hidden right behind the Kerbeck auto dealership, Spanky's is an institution in Chelsea Heights. Formerly a market, and now just a sub and sandwich shop, Spanky is approaching 80 years old, but looks like he's in his mid 60s. He beat cancer twice, mows his lawn regularly, mans the grills and sub station daily and has more energy than both of us Fat Boys combined.
He arrives at his sub shop around 7 a.m. daily to get ready for a 9 a.m. start and leaves mid-afternoon to stay busy doing something. "People ask me when I am going to retire," he says. "I can't. What would I do? I have to keep moving."
Carmen has just as much energy, stays at the shop 'til 6 p.m. and can tell you anything you want to know about the neighborhood.
But if you need proof they don't want any more business, how about this: Spanky & Son is closed on Saturdays and Sundays. Being off two days a week is about as close to retirement as this couple is going to get.
And they stay open until 6 p.m. - or until they run out of bread … how awesome is that!?
How the hell did I not know about this gem and these beautiful people?
Ryan: The shop is as no-frills as you can get, which we loved. As soon as we walked in, it reminded us of the kind of old-school sandwich shops that seemed to be on every corner where I grew up in North Jersey in the 1980s and where Scott grew up in the Scranton, Pa., area.
One lone table sits near the entrance, and we were lucky enough to snag it. The walls were covered with old newspaper clippings and reminders of yesteryear with plenty of photos of "The Little Rascals," the TV show that Spanky got his nickname from. As we glanced at them and chatted with Spanky and Carmen, it felt like we were having lunch at a relative's house. And we had just met these people not 5 minutes earlier. That's how you stay in business for 40 years.
Scott: When Johnny X told me that once I would go to Spanky's place that I would never be the same, he was right. It will be nearly impossible for me to drive past Kerbeck without turning right to Spanky's … not just for the great conversation, but for the amazing subs. We both ordered cheesesteaks and a meatball sub to share. I'm pretty simple when it comes to a cheesesteak: meat, American cheese (or Whiz if they have it; Spanky's does not), some ketchup and mayo. Johnny X says it's the best cheesesteak in Atlantic City, and I can't argue. Great quality steak — and a nice portion — was seasoned perfectly, with lots of creamy American cheese on a Formica roll that was so fresh it seemed like it was baked 5 minutes before we got there. While Martorano's and Gordon Ramsay Steak may have amazing gourmet versions of the cheesesteak that are killer, Spanky's rivals White House for the title of best regular everyday cheesesteak in Atlantic City. And I think I may tip the scales to Spanky's, especially when you consider that Spanky's cheesesteak is just $6.95, a super bargain!
Ryan: I topped my cheesesteak with fried onions and peppers, and just to make it a bit more of a Fat Boy meal, a bit of mayo. The fresh sub roll was the perfect vessel to hold the somewhat messy sandwich. A wall of chips stood before us with many options, which is always a nice touch at a sandwich shop. I grabbed a bag of honey BBQ chips and a Stewart's Black Cherry soda, and the combo was just about perfect.
Scott: Spanky doesn't mince words, and he is the first to admit that he doesn't make the meatballs or the gravy for their famous meatball sub. That said, it's a damn good one. The meatballs — just beef, no pork — reminded me of my grandmother's, which were very soft and flavorful. With a surprisingly tasty marinara and some sliced provolone — it would have been better if it was melted more — I highly recommend the meatball sub, but White House's homemade meatballs are a tad better.
Ryan: I was slightly less impressed with the meatball sub. After a lot of hype, I felt the meatballs were a bit too soft and the sauce didn't taste homemade, as Spanky admitted. Though the sandwich was not bad by any means, it was somewhat forgettable. I know people love it, but I'll stick with the cheesesteak.
Spanky & Son was awesome. The food was great, and the owners made us want to come back. While authentic mom-and-pop shops like this are certainly a dying breed, it's nice to stumble upon one that you never knew existed.
Scott: Spanky & Son may have eluded me for the 26 years I have lived at the shore, but it will now be part of my regular Fat Boy diet. I can't wait to try their regular Italian, their chicken cheesesteak and other sandwiches on their simple, yet effective menu. And I particularly can't wait to sit in one of those six chairs and hear tales of how A.C. used to be while filling my fat belly.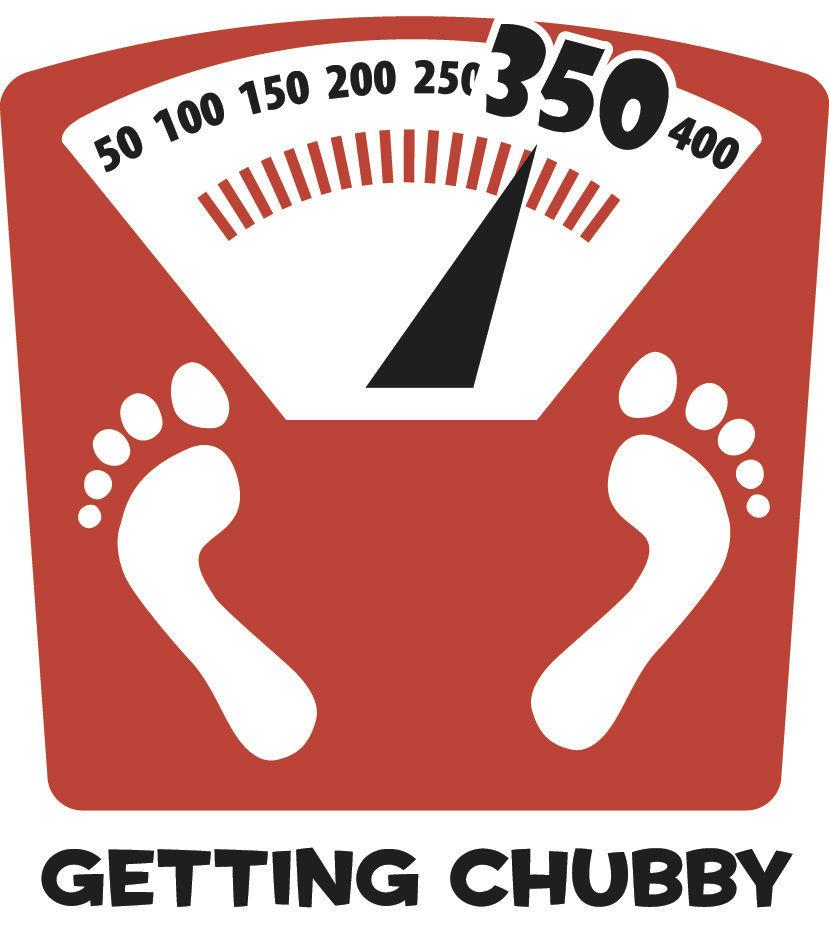 Rating: 350 pounds (Getting chubby)
Anthony Anderson stopped by The Pool After Dark
ATLANTIC CITY, NJ – APRIL 06: Anthony Anderson hosts The Pool After Dark at Harrah's Resort on Saturday April 06, 2019 in Atlantic City, New Jersey. Photo: Mike Manger /PhotoGraphics.