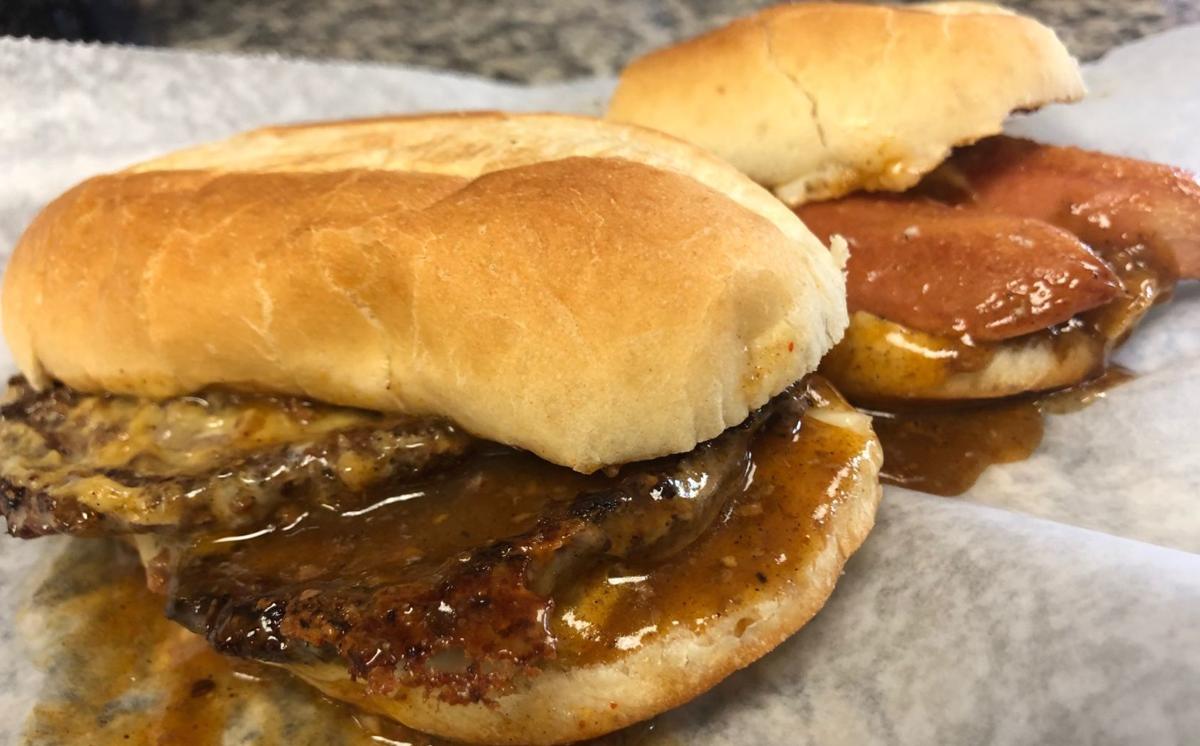 A few years back, Scott and I were putting together a list of the top burgers in South Jersey. At the top of the list of inexpensive burgers was a spot that Scott had raved about that I had not had the pleasure of trying myself: Jim's Lunch in Millville.
Since then it has been high on my list of spots to try. Hey, if a fellow Fat Boy can rank a spot so high, it's gotta be worth something. Finally, on a crisp fall day, we decided to take the drive out … boy, am I glad we did.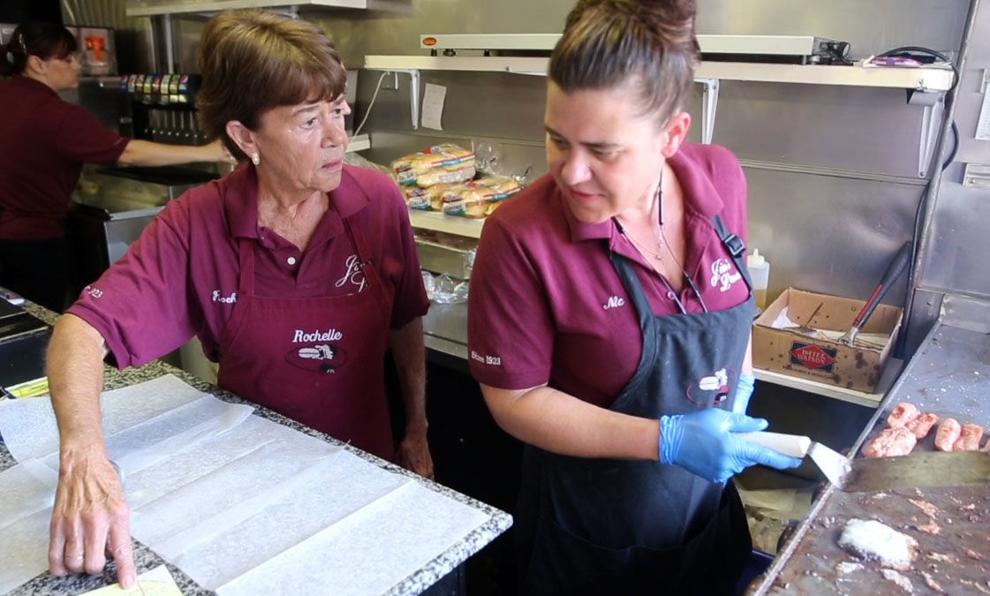 Scott: For those not in the know, Jim's is a place of legend. Not just Millville legend, but South Jersey legend. And they have been there since 1923. It's a way of life for "Millbillies," as they sometimes refer to themselves.
For most people who visit Jim's, it becomes a personal obsession. It's one of those places that after you visit once, you either don't get it and never go back or begin craving it on a regular basis and return repeatedly.
I was introduced to it by my lovely wife LaRissa, whose dad Greg grew up in Millville. Now, we take motorcycle rides out there regularly.
Ryan: Jim's Lunch looks exactly how I pictured a place called "Jim's Lunch" would look. A relic from another time, with a long counter dotted with stools and a series of high-backed, wood booths behind them. Sassy, take-no-BS-style waitresses barked at each other throughout our stay, which somehow added to the charm of the place, like any good diner-like establishment.
Scott: It's as old school as it gets, and that's the way you want it. The owner is flipping burgers and dogs in the window, pictures older than dirt often hang lopsided on the wall, and the smell of delicious burger grease permeates the air. Even when they remodeled after the building next door collapsed two years ago, they barely changed a thing. And that's a good thing.
Ryan: In perhaps the most appropriate Fat Boy moment of our journey, the two of us sat down at one of the booths and instantly regretted it, as it proved far too tight for a pair of rotund gentlemen such as ourselves. With both the table and booth nailed to the floor, we instead opted for a pair of stools at the counter.
Scott: Speak for yourself. I am still under the Fat Boy booth limit there. But yes, stools preferred.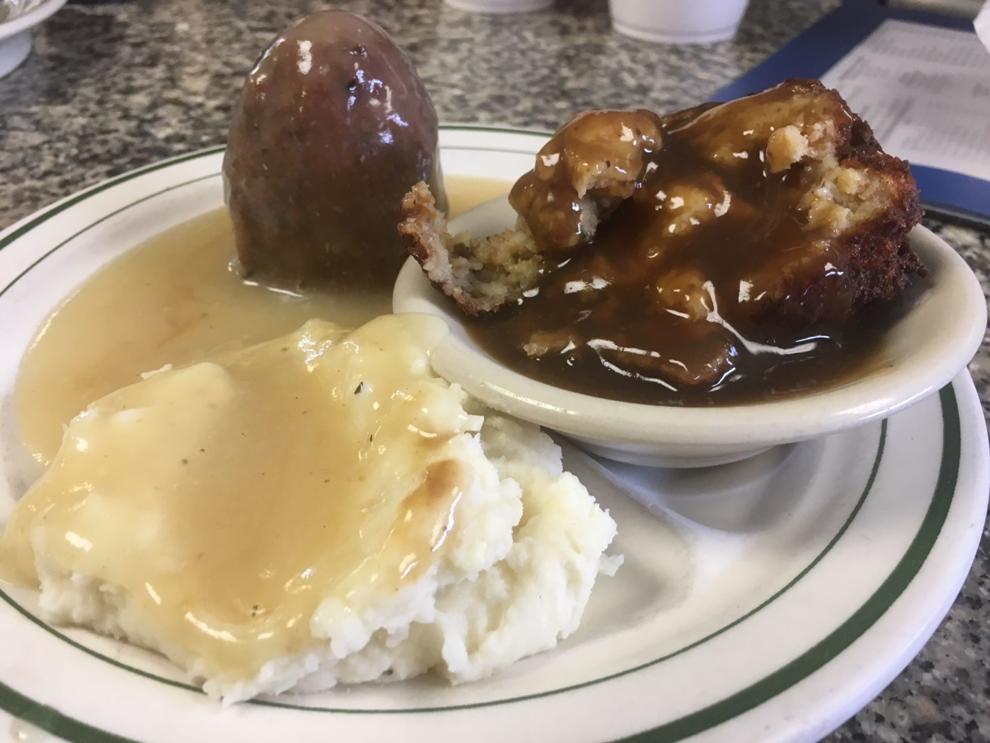 Ryan: Sometimes when somebody hypes something up it ultimately ends up a disappointment. In this case, I think it may actually be possible that Scott undersold just how good these burgers were. The cheese, sauce, onions, burger and bun all melded into something greater than the sum of its parts. It's small, but not tiny like a White Castle — it lands somewhere between a slider and a full-size burger.
Scott: But that's why you have to get the double, which any Jim's Lunch goer knows well. Two thin burgers are placed on grilled Meyer's rolls with lots of cheese. But the secret here is the sauce. What the hell is in Jim's famous sauce — used to smother its famous double cheeseburgers and Texas wieners — has become Millville folklore. Everyone has tried to replicate it, but no one has succeeded. The meat-based, chili-like substance is thin – but not too thin — has a gravy-like quality about it and is simply one of the greatest burger sauces you will ever devour. Some argue its base is a canned gravy. Some say Old Bay is in it. I taste mustard. The bottom line? Original owner James K. Arnes created this goodie, and the family has done its part in keeping it secret. But even if we knew how to make it, we would still never make it like Jim's does. The sauce is what keeps you going back — order a side of it and dip your fries in it. Warning: It's addictive. We also split a hot dog — they use quality Dietz & Watson dogs — on the same roll with the same sauce and the same awesomeness.
Scott: Whenever I go to Jim's, I can't order anything but hot dogs and burgers. But this time, since we are reviewing, we strayed. And what a great stray it was. In another old-school move, they offer chicken croquettes. Now I grew up in Northeast Pennsylvania, where chicken croquettes still rule. What are they? Well, they consist of a ground chicken mixture, breaded and fried, covered in chicken gravy and served with mashed potatoes and veggies. No one in South Jersey makes good chicken croquettes. At least not what I found over the last 26 years. Until now. These are absolutely fantastic. Homemade, tasty, nice texture, crispy and amazing. And we also got a side of their pork stuffing, which they deep fry for Fat Boy goodness and top with beef gravy. Holy mackeral, that might be as good as the burgers and dogs.
Ryan: The chicken croquettes are indeed an unusual texture. They reminded me of a crabcake with their crispy fried exterior and soft inside — as if somebody mistakenly subbed in finely shredded chicken for crabmeat. Tasty, but heavy as bricks, it would be hard to finish more than one of these.
Scott: And, of course, you have to get some fries to dip in the sauce.
Ryan: Everything we had was good — and most of it VERY good, but the truth is we could have spent all day there ordering everything off the menu and still would not have found a single item that could touch the greatness of those burgers. They were simply incredible and well deserving of the top honors that were bestowed upon them by Cronick all those years ago. A huge win. I can't wait to come back.
Scott: I think I have once again done my job of spreading the Fat Boy gospel. 'Nuff said!
Rating:
400 Pounds
(Fat Boy Heaven)