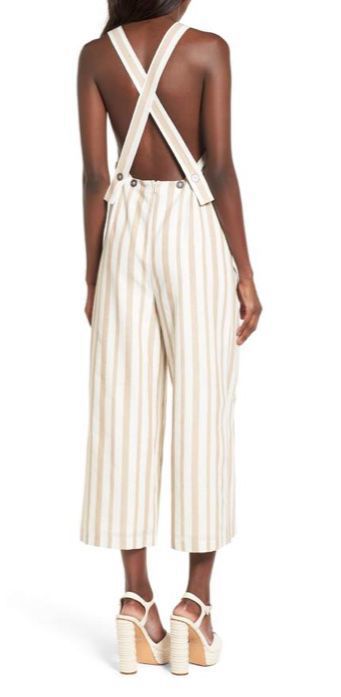 Warmer weather means more time spent in the great outdoors. From celebrating life's big moments like graduations to Sunday get-togethers with friends, the great American pastime known as the summer barbecue is officially in-season. Often, we not only spend time backyard grilling with friends and family, but with our co-workers, as summer offers the perfect opportunity to break bread outside the office and toast to a job well done at the company picnic.
It had been a while since we did a Fat Boy Munch Club review, so when we noticed that the fo…
But it's important to note that, while the ambiance is always casual and chill, barbecue fashion comes with its own set of fashion rules, depending on the situation.
In most cases, you can't go wrong with a well-structured tee or tank and a pair of universally flattering high-waisted shorts at any backyard bash, but there are certain scenarios that require a bit more thought into casual attire.
Anyone who bought into the gloom and doom from a few years ago that said Atlantic City was a…
Office outing
If you are slaying your office game from 9 to 5, Monday through Friday, you may think dressing for the company picnic ain't no thing but a (barbecued) chicken wing, but think again. The Saturday afternoon backyard barbecue will be a breeze if you choose your outfit wisely and select a wispy dress, length appropriate — not too mini. If you are opting for a strapless sundress, a good rule of thumb is to ensure your dress straps are at least three fingers wide, and always cover your bra straps.
Hayleigh Round Rattan Crossbody | Francesca's Tanger Outlets | $58
Reagan Swiss Floral Wrap Dress | Francesca's Tanger Outlets | $44
Nordstrom dress | ShopNordstrom.com | $138
Sunset soirée
If it's an evening affair that falls over date night, opt for a jumpsuit with a statement back. A wood platform shoe with a low heel will help you stay grounded, offering support while you are standing around mingling with guests or waiting for your grilled goods. If the event is at night, be sure to bring a cropped denim jacket to wear when the temps cool down under the stars.
Jumpsuit | Nordstrom, ShopNordstrom.com | $54.99
Franco Sarto | DSW, Mays Landing | $49.99
Don't mess with the 'Boss;' Rotomi hosts at The Pool
Actor Olurotimi Akinosho, known professionally "Rotomi," from the hit Starz TV Series "Boss," hosted at The Pool After Dark on Saturday.
Photo: Tom Briglia/PhotoGraphics 
Be the first to know
Get local news delivered to your inbox!