Fashion trends often change with the seasons, but in the era of Instagram, it almost seems as if the most stylish "it" item changes daily. Connecting on social media gives us real-time insight into what our modern-day style icons, fashion bloggers, celebrities and models are wearing on the streets, on vacation, to the Golden Globes and at every event in between. If we take a page from the good ol' 'Gram, we can not only receive real-life style inspiration, but also discover where we can shop these items — whether online or in stores, often finding alternatives to high-end, couture style for less.
So what are the top Instagram-worthy fashion items of the moment? We scrolled through the feeds of our favorite Insta-icons to see what they are wearing now, and where you can find their style locally.
Kim Kardashian | Clear Heels
Some say the Cinderella fairy tale myth is dead; however, if ever there was a shoe that offered a more contemporary, edgy alternative to the glass slipper, Kim Kardashian's clear heels would be it. From exiting the gym to dinner out in L.A., we've seen Kim rock clear, PVC mules that are from her hubby, Kanye West's Yeezy line. The Yeezy version are the ultimate PVC splurge item, however several local stores offer clear heels for less. From left to right: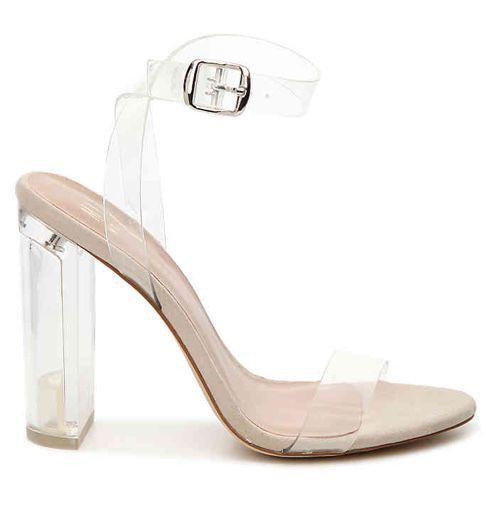 DSW (Mays Landing) | MIX No. 6 | $54.99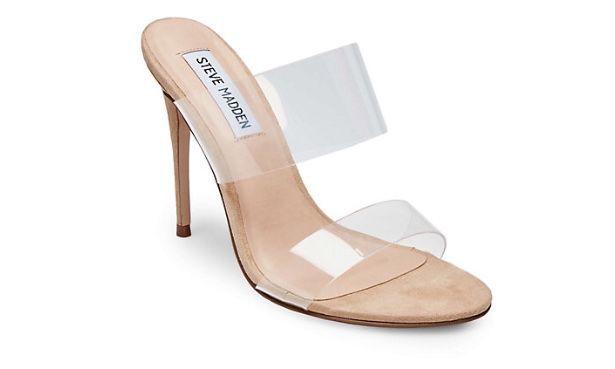 Macy's | Steve Madden | $99.95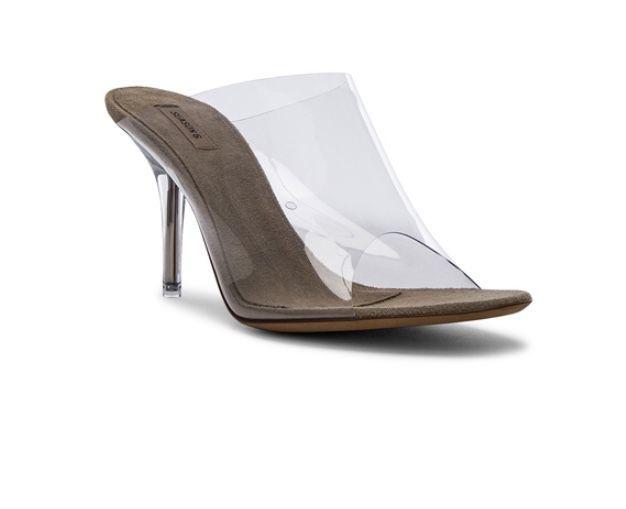 Yeezy | Season 6 | $650
Bella Hadid | White cut-out bustier
Cut-outs have been all the rage this season, but when Bella Hadid, below left, wore a white collared, cut-out bustier, we all took notice. Crop-top bustiers are having a 'Gram-worthy moment, and we love the embellishments on this style from Bloomingdale's, on right.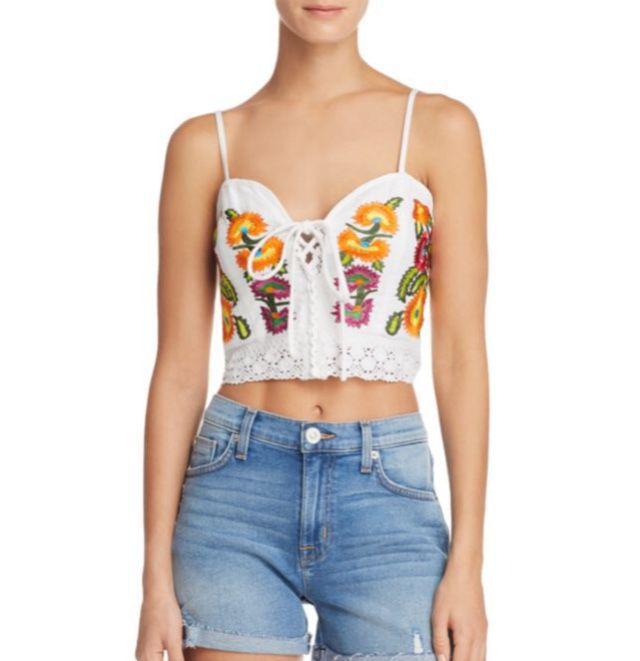 Bloomingdale's online | Sadie & Sage | $58
Kylie Jenner/Gigi Hadid | Tiny Sunglasses
Actress Mindy Kaling recently said that she believes we will all regret the tiny sunglass look that is one of Instagram's hottest trends right now. We all know fashion is cyclical, and once a trend as reached maturity, over-exposure and full saturation within the shopping market, we see a dramatic shift in style — often to the complete other end of the spectrum. We enjoyed over-sized shades for many years, and now tiny shades are in.
We saw small sunglasses have a major red carpet moment when Kylie Jenner, one of Instagram's biggest style influencers, wore sleek, small frames — sans lenses — on the red carpet of The Met Gala, fashion's biggest night.
We love these fun frames designed by another great style influencer and the Queen of Cat Eye herself, supermodel Gigi Hadid (sister to Bella), for VOGUE, available at Sunglass Hut.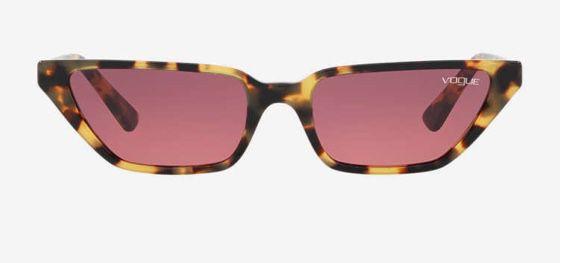 Gigi Hadid X VOGUE Cat Eye Sunglasses | Available at Sunglass Hut (The Walk and Hamilton Mall/Macy's) | $140