Springtime is one of my favorite seasons of the year, as it not only suggests — but requires — us to do some much-needed shopping for the months ahead. After bearing the bitter cold of winter, a time when our daily ensembles include layers upon layers upon layers, we are ready to turn the page to a fresh, new season and add some stylish pieces to our closets.
From daisies and dusters to pinstripes and white stripes to the ugly shoe trend that is all the rage right now — here are four fresh items you need in your closet this spring!
Daisy dukes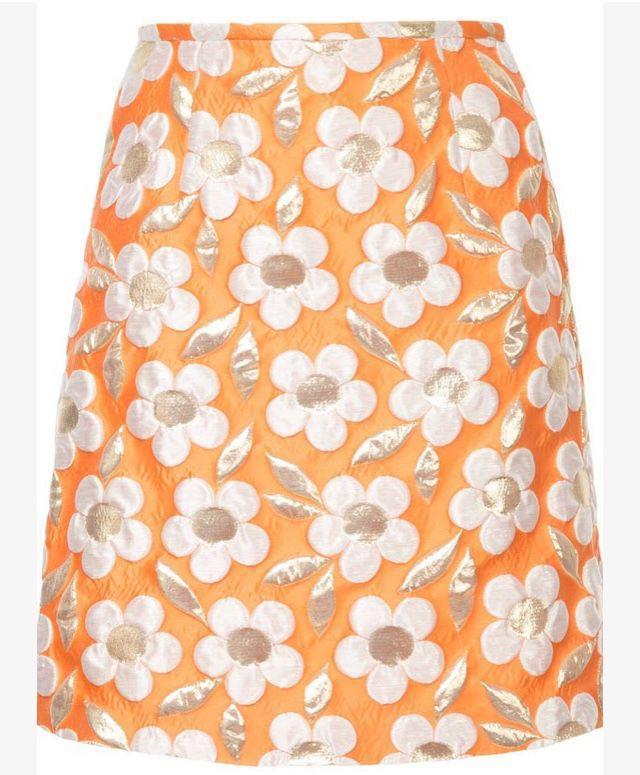 Flowery patterns and prints are no stranger to spring, but this season's take on florals brings things up a notch with eye-catching, primary-colored daisies and florals. Straight off the runway, designer extraordinaire Marc Jacobs used daisies throughout his September runway shows, and we see this theme throughout his ready-to-wear collection from jackets to dresses and pants to bodysuits — and everything in between. This whimsical, daisy-inspired skirt available on Farfetch.com is like slipping on spring with its beautiful yellow and white details.
Daisies for Days Bambah Miniskirt from Farfetch | Farfetch.com | $400
Dusters, darling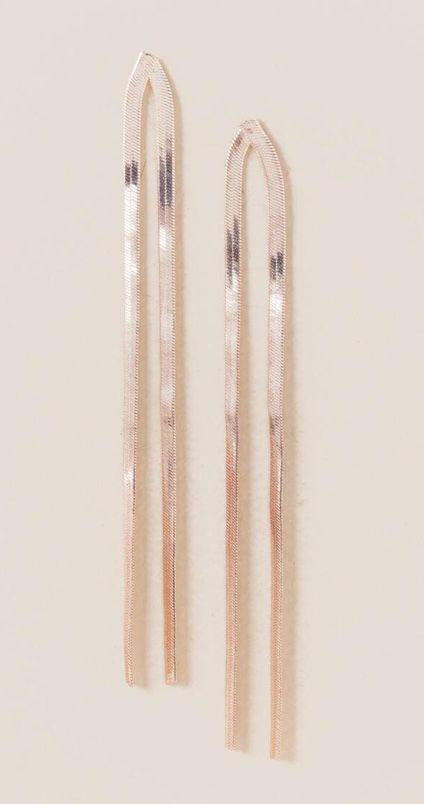 Shoulder-grazing earring styles with gem accents and beads offer effortless chic that can take you from everyday wear to an elegant, or even edgy, look when styled with the right elements. Even when taking the form of a bolder aesthetic like a chain, the length of the duster earring as it sweeps the shoulders offers a sleek, sultry and feminine vibe. Dusters are perfect for those cold-shoulder nights throughout spring and summer.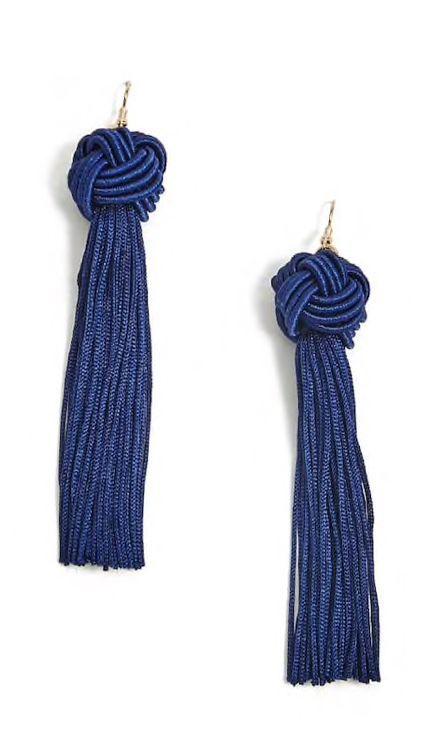 Chain Duster | Francesca's | Online & at The Walk by Tanger Outlets | $18
Steal! Forever 21 Fringe Duster | Forever 21 (Hamilton Mall and Forever 21 Factory Store at The Walk) | $5.90
The white stripes
For me, pinstripes are always synonymous with spring, with baseball training underway at the start of the season. Stripes — especially, a reverse stripe with light tones of white — signal warmer temperatures, when we are outside enjoying the fresh air. This A-line dress by Hollister offers two versions of stripes guaranteed to put a little spring in your step!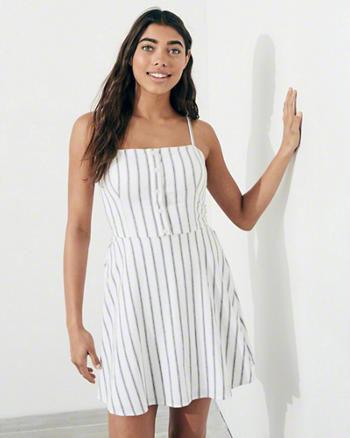 Button-Front Linen A-Line Dress | Hollister | HollisterCo.com | $39.95
Grandpa kicks
Each season, we can count on at least one ugly shoe trend that becomes an ongoing phenomenon for several months. This season, the fashion industry wants you to stop and smell the roses like our grandmas always told us, with one of the hottest trends being grandpa sneakers, aka spring 2018's version of Crocs. The internet often attributes this trend — also affectionately referred to as "Dad Shoes" — to supermodel Bella Hadid, who was spotted rocking some clunky, borderline-orthopedic-looking foot game by iconic fashion house Balenciaga back in December. The style is more reminiscent of a thicker, old-school men's sneaker, thus the homage to menswear. Since then, we've seen several A-listers and Instagram stars rock Kanye West's Yeezy Boost Wave Runners, and the rest is fashion history. From Sketchers to hip, avant-garde designers like Stella McCartney, grandpa shoes are all the rage, and you will want to get yourself a pair, equal parts comfy and on trend.
Cavo | Steve Madden | SteveMadden.com | $89.95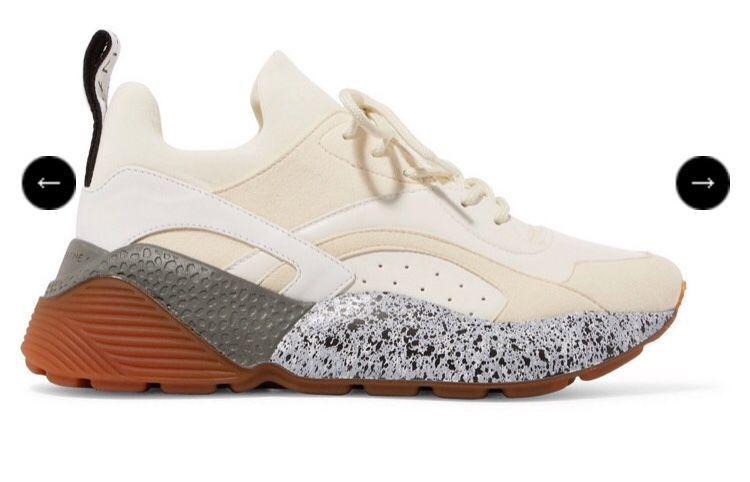 Eclypse Faux Leather and Suede Sneakers | Stella McCartney | $640 | Net-A-Porter.com
Nick Cannon returns to The Pool After Dark
Actor, TV, radio personality, rapper and producer Nick Cannon, sporting his signature turban, performed at the Pool After Dark on Saturday.
Photo:Tom Briglia/PhotoGraphics