Whether you're accessorizing your look, seeking a strategic way to cover up a hangover, or simply using them to protect those baby blues poolside, sunglasses are a must-have accessory for every summertime occasion.
We all saw the the episode of "Keeping up with the Kardashians" when Kanye West famously emailed Kim that oversized sunglasses are dead and included photos of '90s fashion inspiration with teeny-tiny Matrix-style sunglasses as the centerpiece. The memo has made it through the entire Kardashian clan, as we've see Kylie, Kendal and Kourtney take note of Kanye's style advice that tiny is in.
As much as the evolution of this trend pains me a bit, because let's face — oversized, uniform black sunnies and aviators are an easy, roll-out-of-bed glam look that requires minimal-to-no fuss in the summer — this season's most stylish shades are full of unique embellishments, colors and frames. And the best news is most are at wallet-friendly pricing, so you can add that glass of champagne to your poolside game without feeling guilty!
Here are five summer sunglasses guaranteed to to make any outfit that much better!
The Palm in Tropicana will host a Benziger Wine dinner created by Executive Chef Ron Reid 7 …
Tinted Lenses
Tinted, colored lenses are great way to spice up your outfit, especially in yellow, pink or auburn tones, which are some of the hot colors this season.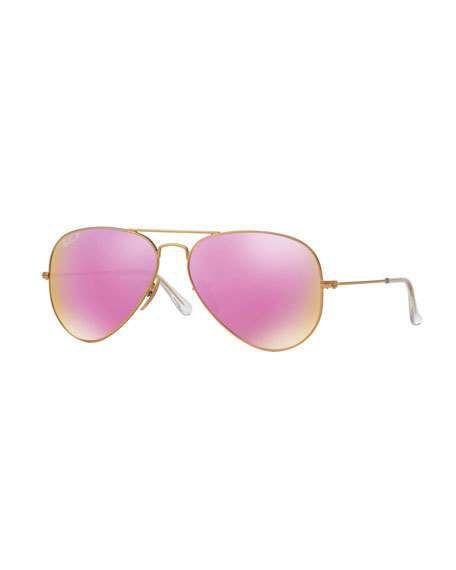 Ray Ban | Available at Sunglass Hut (Mays Landing) and Caesars Atlantic City | $178
Tiny '90s Vibes
Sure to be Kanye-approved, there is no bigger shade trend at the moment, love it or hate it, than a pair of Matrix-style sunnies. These tiny frames are taking over our Instagram feeds and are the most sought-after accessory of the summer.
Tip: Tiny cat-eye and rectangle shapes can be flattering on most faces, but circular frames are notoriously unforgiving. The best tip here is to stick with dark frames and sleek styles.
If one brand has mastered the cool, '90s-style shade look, it's Roberi and Fraud. Celebrities like Bella Hadid have been spotted rocking the brand's style both on the streets and in the fashion pages.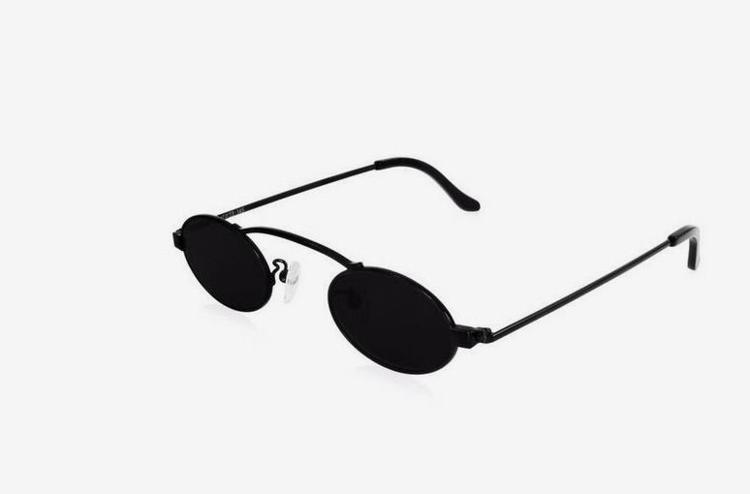 Black Doris 2.0 | RoberiAndFraud.com | $195
Funky embellishments
Designers like Jimmy Choo and Stella McCartney are reinventing their favorite frame silhouettes with gems, crystals, pearls and more. If you're the type who always like to add a bit of glam, even on the beach, this style is for you.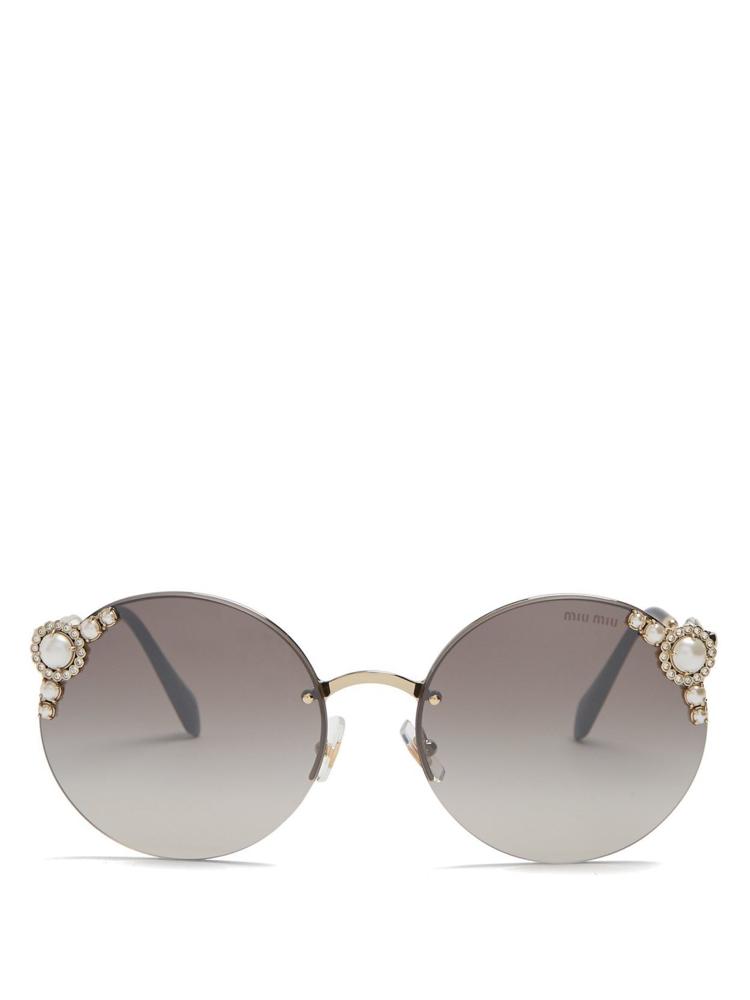 Miu Miu round frame embellished sunglasses | Store.MiuMiu.com | $336
Goggles
Sporty sunnies are bold, daring and big this season. This eye-catching, futuristic look will sure to be an attention-grabber, but no jet ski or water sports skills required.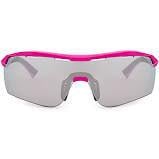 Turbo Wrap by Stella McCartney | Revolve.com | $260
Flat-top blackout visors
If you aren't quite ready to opt-in into the Matrix, and you still swoon over that Jackie O-inspired look, a great transition into what's trending this summer is opting for the flat-top visor. You can't go wrong with this frame shape, which will work every season, with every outfit, and strategically hide a hangover.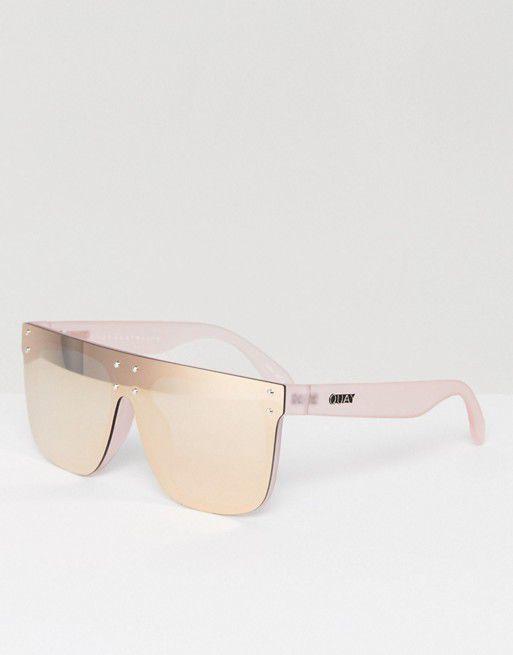 Hidden Hills by Kylie x Quay Australia | QuayAustralia.com | $75
Daylife kicks off at HQ2
The daylife party at HQ2 at the Ocean Resort Casino was in full swing Saturday, June 29.