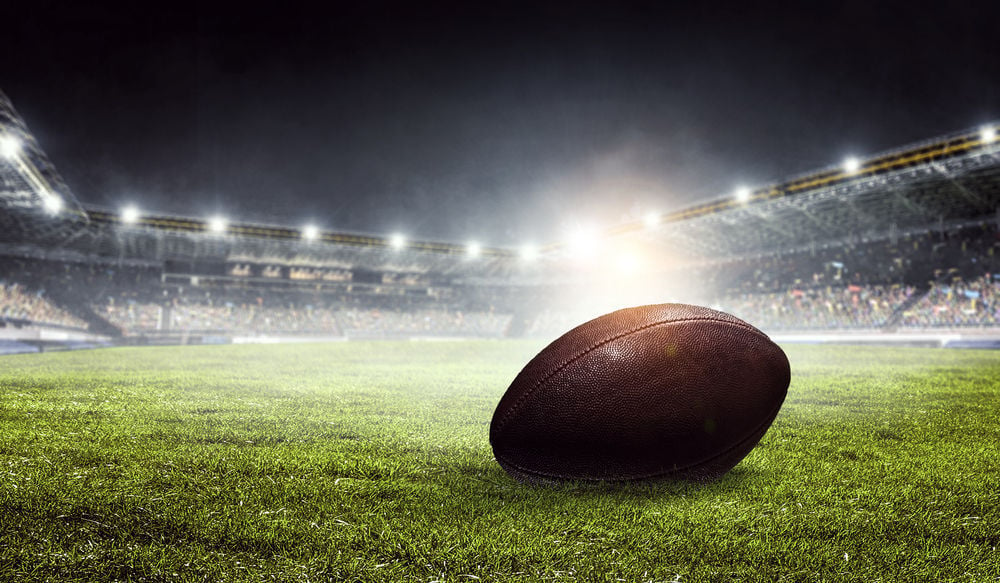 NFL Week 8 is a Canine Breakout. The betting lines are flushed with dogs. Big-time underdogs. The biggest three involve games for teams in our area.
The Philadelphia Eagles, now sitting "atop" the NFC East at 2 -4-1, host the Dallas Cowboys as a whopping favorite, -9 at DraftKings. That number has jumped from 6.5 at the opening bell, as the Cowboys are down to a third-string quarterback. There's a rumor Andy Dalton will return for the Cowboys for this Sunday Night Game.
Who is the only NFL team NOT to cover the spread this year? The Cowboys. The Eagles come off an as-ugly-as-you-can-get victory over the New York Giants, 22-21, but it was a win.
The New York Jets, flush off their first cover - we don't even think wins with them - receive a league-high 19.5 points in visiting the Kansas City Chiefs. That number has been over 20 at times. Eight of the last 10 times the spread has been this high, the favorite did not cover. But all 10 times, the favorite won outright.
Not to be outdone in the gift department, the New York Giants gain a whopping 11.5 as they host the Tampa Bay Buccaneers on Monday Night Football. That's a ton of points in a national game.
Tampa Bay comes off a pulverizing effort against the Las Vegas Raiders, winning 45-20 on Sunday and collecting three fourth-quarter touchdowns. The Tom Brady-Rob Gronkowski connection looks solid again and, if so, look out. The Bucs have more offensive weapons than just about anyone.
Elsewhere, Tua Tagavailoa makes his pro debut when the Miami Dolphins host the Los Angeles Rams. The timing was strange, as the Dolphins come off two straight wins. This was not the time to bench Ryan Fitzpatrick, but the Dolphins did anyway. They made Tua a first-round pick and they are going to play him, period.
Strange decision.
There is but one unbeaten team left in professional football. And that may be none after this week, as the 6-0 Pittsburgh Steelers visit the Baltimore Ravens as a 4-point underdog.
The Steelers are 5-1 against the spread and have won their last four against the number. They survived a field goal that would have forced overtime in beating the Tennessee Titans 27-24 on Sunday. Pittsburgh is leading the charmed life this year.
This week's odds
Here are this week's games with lines courtesy of DraftKings:
EAGLES -8.5 vs Dallas
Green Bay -6.5, vs Minnesota
Tennessee -5.5 AT Cincinnati
Kansas City -19.5 vs New York Jets
Los Angeles Rams -3.5 AT Miami
Baltimore -4, vs Pittsburgh
Cleveland -2.5 vs Las Vegas Raiders
Buffalo – 3.5 New England
Seattle -3 vs San Francisco
New Orleans -4.5 AT Chicago
Tampa Bay -11.5 AT New York Giants
Indianapolis -3 AT Detroit
Los Angeles Chargers -3.5 AT Denver
This week's picks
This week's selections, against the spread, excerpted from Beat the Degenerates, which I co-host with Scott Cronick, director of entertainment publications for The Press of Atlantic City, and Brian Cahill. The show airs 5 to 6 p.m. Wednesdays on Newstalk 1400-AM, WONDRadio.com and 92.5-FM. Catch the next one 5 p.m. Nov. 4.
Pickett Russell "Da Kipster," general manager of Tennessee Ave. Beer Hall in Atlantic City: Carolina, This is a loss, as Atlanta defeated Carolina Thursday night.
Cronick: Buffalo
Bontempo: Buffalo
Cahill: Pittsburgh
Dan Skeldon, WOND meteorologist: Buffalo
Dave Weinberg, Weinberg's Extra Points: Rams
Ky Carlin, WOND sports correspondent: Indianapolis
James Rabic, WOND producer: New York Jets
Listeners: Las Vegas
Last Week: A tip of the hat to our lone winners, David Weinberg with the Chargers and James Rabic with the Jets.
The rest of us took a bath.
Last week's highlights
When Todd Gurley accidentally scored late in Sunday's game, the Atlanta Falcons went ahead of the Detroit Lions. And FanDuel bettors went to work.
Realizing there was still more than a minute left, more than 100 bettors took Detroit at +1500 on an in-game bet. They were rewarded when the Lions prevailed on the final play.
Craziness also marked the Cincinnati Bengals and Cleveland Browns. The Bengals, at +3.5, gave up an improbable touchdown with 24 seconds to play and fell behind 37-34. You normally know what comes next: The extra point kills your bet. But Cody Parkey of Cleveland missed the extra point. The Miraculous Miss gave Cincinnati the cover and the Bengals are a league-best 6-1 against the number.
There was some relief for Cleveland bettors. PointsBet has a Karma Kommittee. Considering that run of luck egregious, the Kommittee awarded free bets for players who had taken Cleveland at -3.5 or -4.
Although the Eagles captured an ugly 22-21 triumph over the New York Giants last week, they did capture a victory.
Eagles coach Doug Pederson was burned for unconventional play calling and costly turnovers against the Giants. Quarterback Carson Wentz threw an end-zone interception, Jake Elliott missed a short field-goal before halftime and Pederson bypassed Elliott for a field goal that would have put Philadelphia down just 14-13 in the fourth quarter.
How did that hurt his defense? The Giants, one of the most anemic NFL offenses, then marched 97 yards to a touchdown. The Giants have to be fuming after letting a 21-10 fourth-quarter lead get away.