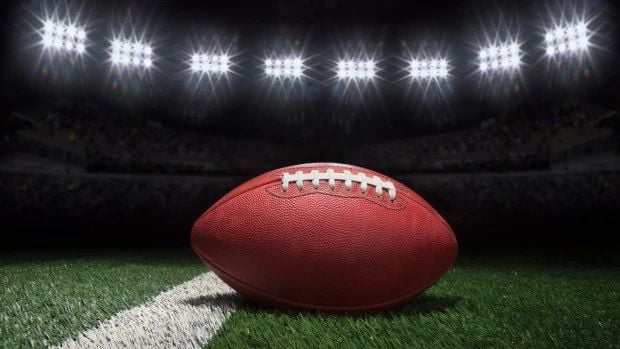 One game to cleanse it all.
That's what the Philadelphia Eagles are looking at, hosting the Dallas Cowboys Sunday as co-leaders of the NFC East.
Nevermind the 7-7 records both teams have limped to at this point. Wouldn't matter if it was 9-5 or 10-4. For all intents and purposes, it's 0-0. Dallas wins the division with a victory, and the Eagles reach the brink of claiming it if they capture this game. Taking the division is the only playoff route for these teams.
Dallas is favored by 2.5 to 3 points in the major sportsbooks and has major support across the betting landscape.
Matt Stetz, COO of Rush Street Interactive, which operates PlaySugarHouse in New Jersey and Pennsylvania and BetRivers in Pennsylvania and Indiana, tracks the sentiment of Eagles' bettors each week for Between the Lines. He says that the Eagles receive only 27% percent of the moneyline bets in a region for which their support should be strong. They only receive 22% of the spread tickets.
Watch reports of the right shoulder injury for Cowboys quarterback Dak Prescott, a key player in this game. He was slammed to the ground Sunday in Dallas' 44-21 thrashing of the Los Angeles Rams. Prescott was limited in practice during the week for precautionary purposes, but if he's limited in this game, the tide shifts.
Does momentum play into this? The Eagles received an exhilarating two-touchdown run in the final 30 seconds to win and cover against the Washington Redskins last week. Will that ending carry over into this game? Before the season started, had you told Eagles fans they'd be essentially playing for the division at home in Week 16, they'd have taken it.
Around the league, the explosive New Orleans Saints opened at -1.5 and drifted up to between -2.5 and -3 when they visit the Tennessee Titans.
Should there be a law against a one-win team giving points? Well, the 1-13 Cincinnati Bengals are now giving a point in Miami against the 3-11 Miami Dolphins. This game is another reason the NFL is secretly gleeful about legalized sports wagering. Without betting, this game holds zero interest.
In another bettors-only alert, Daniel Jones is expected to return for the New York Giants, a 2-point underdog in Washington. Eli Manning delivered two covers for Giants fans in the past two weeks.
For fans of over-unders, Jameis Winston has been a major factor in Tampa Bay games hitting the over. He has more than 400 yards passing AND four interceptions the past two weeks, and Tampa games have hit the over in four of the last five. The Tampa-Houston Texans total is 49.5.
A great game to watch for tracking purposes is the Buffalo Bills-New England Patriots game on Saturday. Did you know the Bills are unbeaten against the spread on the road this year? Buffalo plays low-scoring games and has good defense and, at 10-4, enjoys a breakout year. The Bills are getting 6 and 6.5 points at varied books and only trail New England by one game in the AFC East.
The Baltimore Ravens are a 10-point road pick against the last team to beat them, the Cleveland Browns. The Ravens have won 10 in a row.
This week's lines and over-unders
Lines provided by Draft Kings
Dallas -3 AT Eagles, 46.5
Houston -3.5 AT Tampa Bay, 49.5
New England -6 vs Buffalo, 37.5
San Francisco -6.5 vs L.A. Rams, 45
Baltimore -10 AT Cleveland, 48
New Orleans -2.5 AT Tennessee, 50.5
Pittsburgh -3.5 AT N.Y. Jets, 47.5
Indianapolis -6.5 vs Carolina, 46
Atlanta -7, vs Jacksonville, 46
Cincinnati -1 AT Miami
Washington -2 vs N.Y. Giants, 42.5
Denver -6.5 vs Detroit, 38.5
L.A. Chargers -6.5 vs Oakland, 46
Seattle -9.5 vs Arizona, 50.5
Kansas City -6 AT Chicago, 44.5
Minnesota -5.5 vs Green Bay, 45.5
This week's picks
Selections, against the spread, excerpted from Beat the Degenerates, which I co-host with Brian Cahill and Scott Cronick, director of entertainment publications for The Press of Atlantic City. The show is 5 to 6 p.m. Wednesdays on Newstalk 1400-AM, WONDRadio.com and 92.5-FM. Catch the holiday edition at approximately 5:30p.m. on Monday, Dec. 23
Bontempo: Miami
Cronick: Dallas
Cahill: Tennessee
Dave Weinberg, Press of Atlantic City Eagles writer: Dallas
Ky Carlin, WOND correspondent: Denver
Da Kipster, aka Pickett Russell, general manager of Tennessee Ave. Beer Hall: Seattle
Dan Skeldon, meteorologist: Oakland Raiders
Warren "Professor" Prosser, producer: Dallas
Listeners: Eagles
Last week's results
Winners: DaKipster, with New England; Carlin and Cahill with Tampa Bay; listeners with New England
Losers: Bontempo and Skeldon with Tennessee; Cronick with Chicago; Sullivan with L.A.Rams; Weinberg with Oakland; Prosser with Cincinnati
Last week's takeaways
The Eagles ending was just as wacky as the San Francisco 49ers-Atlanta Falcons tilt.
With five seconds left, the 49ers led 22-17 and the over bet of 48.5 was dying. But one lucky bettor completed a six-leg parlay worth more than $42,000 at PointsBet because of the miracle that followed. Atlanta scored with two seconds to go, forging a 23-22 lead, and then the Niners unfurled a set of crazy back-passing laterals on the ensuing kickoff. One of the back passes went to the San Francisco end zone and was picked up by a Falcon who scored.
Incredible.
Yes, we know this never happens to us or anyone we know, but magic does happen.
I hope some happens for you this weekend. Good luck!