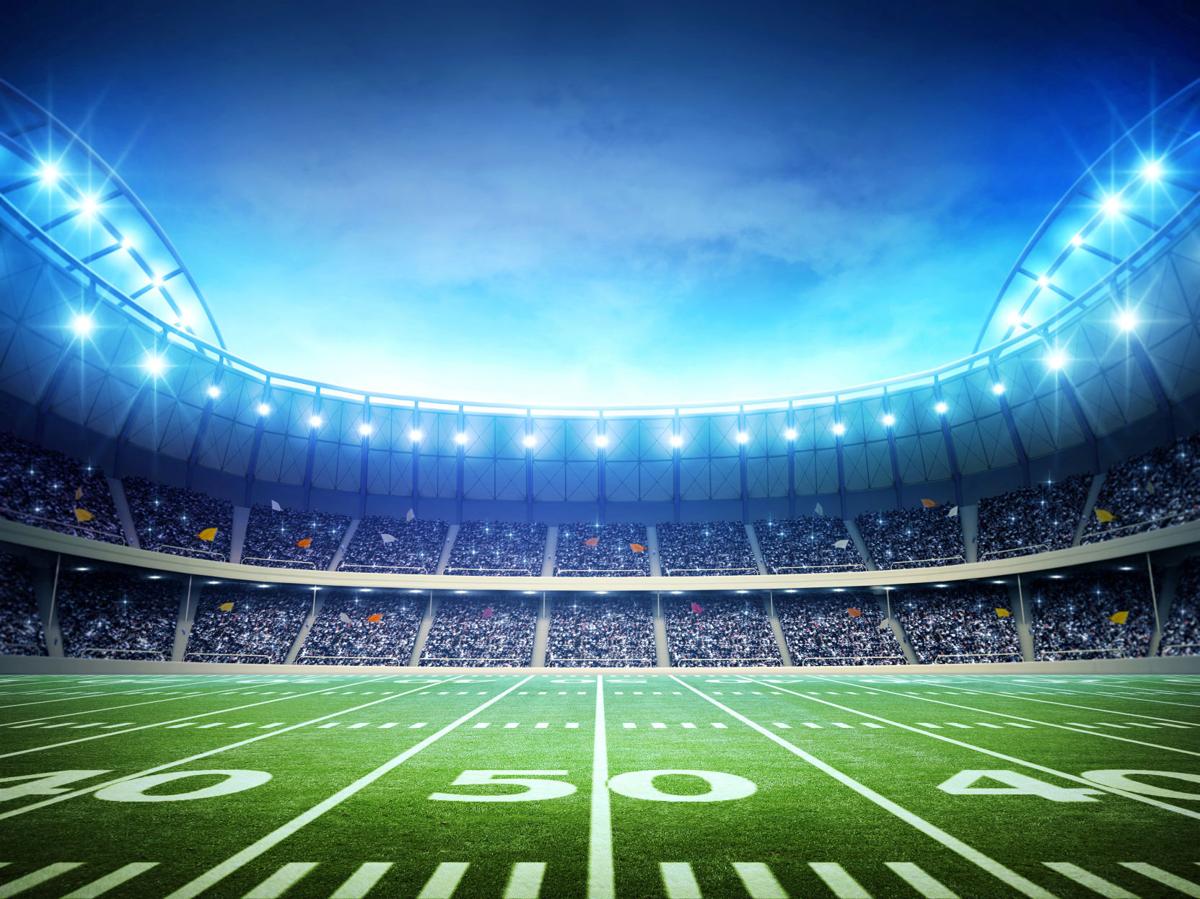 How could it be better than this?
If you discount the Kansas City Chiefs sitting their regulars in a Week 17 loss to the Los Angeles Chargers, the four NFL finalists have been perfect for a long time.
They enter the NFL Conference Championship on an incredible 32-0 run.
On Sunday, the Green Bay Packers host the Tampa Bay Buccaneers for the NFC Championship. The lines have been going back and forth between Green Bay-3 and Kansas City -3.5 at major sportsbooks.
The AFC game follows with the Kansas City Chiefs hosting the Buffalo Bills. If Patrick Mahomes plays, as expected, the line could drift up to Kansas City -4. That's what Johnny Avello, the race and sports book director for DraftKings, told Between the Line this week.
And there's an unusual twist.
If Tampa Bay wins, it will become the first team ever to play a Super Bowl on its home field. Tampa hosts Super Bowl 55 on Feb. 7.
Great games. Two rematches. Can't wait football. Let's take a look.
Green Bay vs. Tampa Bay
Hard to believe that Tampa Bay trounced the visiting Packers 38-10 midway through the season. That's why it's important for Green Bay to play this game at home, where the temperature will be in the 20s. Fortunately for people who love offense, the wind is only expected to be about 6 mph. That should keep the passing games intact.
Both quarterbacks have been stepping up, as expected, on the prime-time stage.
Rodgers made three plays that only he can last week, leading to Green Bay's 32-18 triumph over the Los Angeles Rams. With Green Bay on the Los Angeles 1, Rodgers fired a bang-bang strike to Davante Adams, who hauled it in while falling backwards. Split-second timing. That ball gets in half a second later and it's batted away.
Rodgers also faked a defender off his feet and scrambled for a touchdown. He also shook off the effect of a defender draped around him and completed a 33-yard play late in the first half. It led to a field goal on the final play of the half.
Those three plays alone, turning potential field goals into touchdowns and turning nothing into a field goal, were worth at least 11 first-half points to the Packers.
Brady, meanwhile, made the plays he had to. When Tampa Bay trailed the New Orleans Saints 6-0 in the first quarter, he converted a daring 4th-and-inches from his own 29 to turn the game's momentum. Brady also helped Tampa Bay score 17 unanswered second-half points.
The Tampa Bay defense notched four takeaways, leading to three touchdowns. Will that happen again?
Betting targets: Adams to score the first touchdown always pays well and comes in a fair number of times. He, along with Bucs Mike Evans, Antonio Brown and Rob Gronkowski, are also anytime score considerations.
Buffalo vs. Kansas City
Here's another fun one. The Chiefs beat the Bills 26-17 midseason. The defending Super Bowl champs have maintained their stride and the Bills got better.
Buffalo is led by quarterback Josh Allen and top receiver Stefon Diggs, another first-score candidate.
The Bills have been doing something magical every week, indications of a team of destiny. In the first playoff round, they survived against the Indianapolis Colts despite the defense giving up almost 500 yards.
In the second game, against the Baltimore Ravens, the Bills turned the game on a 101-yard second-half interception return.
What will this team pull out of its hat this week?
The Chiefs rise and set with quarterback Patrick Mahomed, who was knocked out of the game against the Cleveland Browns last week. The Chiefs barely hung on and probably can't win this game without Mahomed.
The good news for them is that he is expected to play. This will be close to a game-time decision because of NFL concussion protocols.
With Mahomes in the lineup, the Chiefs scored 19 first-half points on four possessions and gained nearly 300 yards.
Without him for a quarter and a half, they got one field goal. Chad Henne isn't bad as a backup, but the dropoff between Mahomes and any second-string QB is probably more than a touchdown.
Tight end Travis Kelce and speed merchant Tyreek Hill are Mahomes' favorite weapons. Both are threats to score. Hill is usually targeted near the end zone early in the game.
This week's picks
This week's selections against the spread, excerpted from Beat the Degenerates, which I co-host with Scott Cronick, director of entertainment publications for The Press of Atlantic City, and Brian Cahill. The show airs 5 p.m. Wednesdays on Newstalk 1400-AM, WONDRadio.com and 92.5-FM from 5 to 6 p.m. Catch the next one 5 p.m. Jan. 27.
Pickett Russell, "Da Kipster," general manager of Tennessee Ave. Beer Hall in Atlantic City: Green Bay
Bontempo: Green Bay
Cahill: Tampa Bay
Cronick: Tampa Bay
David Weinberg, Weinberg Extra Points and ShoreNewsToday.com: Buffalo
Ky Carlin WOND sports correspondent and SixersWire editor: Green Bay
James Rabic, WOND producer: Kansas City
Guest Co-Host Kevin Cronin, Rhythm & Spirits: Tampa Bay
Listeners: Kansas City
Last Week: Cronick and Weinberg pulled closer to DaKipster for the Degenerates Cup. They had Green Bay, and Kip took New Orleans, The Kipster holds a half-game grip with two to play. He was the regular-season champ. Kip is 11-8 on the year, while Weinberg and Cronick are 10-8-1.