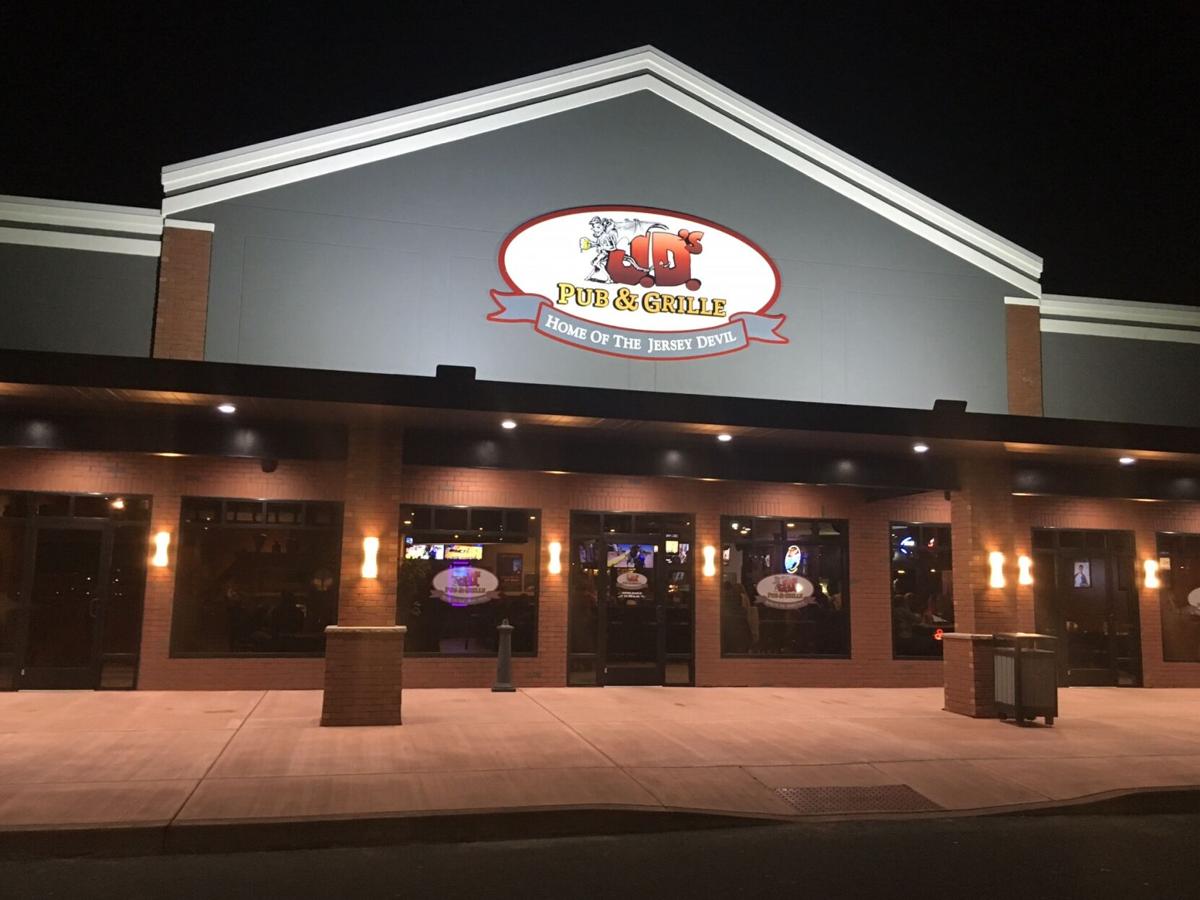 In the societal melting pot that New Jersey shore towns can often be, any lingering feelings of good will toward mankind that the holidays left behind tend to go right out the window when the Philadelphia Eagles and New York Giants square off.
The rivalry really redlines when the two teams happen to meet in the NFL playoffs, which is the case this season. And while the Eagles got the best of the Giants in both regular-season games, New York would more than avenge those setbacks with a win over Philly on Saturday night. The game starts 8:15 p.m., Jan. 21, at Philadelphia's Lincoln Financial Field, with the winning team earning a berth in the NFC Championship game on Jan. 29.
For those folks still kicking around thoughts as to where they might watch this matchup or other playoff games, here are a few ideas.
Billing itself as the home of the Jersey Devil, JD's Pub in Smithville has been owned by the Storr family since 1995. The massive 5,600-square-foot pub features multiple high-definition TVs and an amazing beer and cocktail menu to match its selection of pub grub favorites. It boasts a vast choice of locally brewed craft beers that is constantly changing, among its current selection being the Winter Cru Belgian Strong Golden Ale by Flying Fish, the Bender Blender Sour Ale by Three 3's, the Blue Jersey Wheat Beer by Garden State Beer Company and the 609 IPA by Glasstown Brewery – all priced in the $6 pint range and brewed here in New Jersey. As well as an ample choice of soups, salads, chowders and chili, JD's has such signature sandwiches as the Jersey Devil Chicken ($11.99), the Blackened Mahi Mahi ($12.99) and the Loaded Filet Mignon Wrap ($13.99), along with about a dozen others. It is located at 45 South New York Road in the Smithville section of Galloway Township. JDsPubSmithville.com
A typical working-class neighborhood bar and restaurant, Bulldogs Bar & Grill in Egg Harbor City is worth the trip west on the White Horse Pike to check out. The place is renowned for an exceptional and reasonably priced bar menu, particularly its wings, pizzas, sandwiches and wraps. With a plethora of TVs throughout the establishment, including one in every booth, fans are not likely to miss any of the gridiron action. Bulldogs has game-day specials, more than 20 beers on tap, and close to 30 beers in bottles and cans. There is a daily happy hour from 4 to 7 p.m. It is located at 743 West White Horse Pike in Egg Harbor City. BulldogsBar.net
An iconic Upper Township restaurant since 1976, Yesterday's Creekside Tavern came under same the ownership as the historic Deauville Inn of Strathmere about a year ago, who gave the venerable tavern a fresh new look and a sport-bar vibe. Along with an exceptional array of apps, wings and burgers, its new menu includes "Inky's Cantina Corner" with lots of tempting Mexican-style options, and specialty sandwiches such as a soft-shell crab with house-made tartar sauce, a smoked salmon wrap, and a slow roasted prime rib on an onion pub roll. There are 16 beers on tap, including domestics for $3 and $4, and several craft brews for $6 each such as Slack Tide Angry Osprey, Cape May White, Sierra Hazy IPA and Sam Adams Winter Lager. Yesterday's is located at 316 Roosevelt Blvd. in Marmora. YesterdaysTavern.com
A'Dam Good Sports Bar & Grill dates to when the Quarter at Tropicana first opened in 2004. It was created as a kind of affordable, neighborhood-style sports-bar alternative to the pricier conglomerates, which is a rarity inside a casino. It remains an ideal spot to take in all the game action, featuring more than two dozen TVs scattered throughout the room, among them four 110-inch and one 144-inch mega-screens. The place offers a build-your-own-burger option and Saturday-Sunday seafood specials among its culinary selections, along with an impressive array of craft beers on tap and in bottles. A'Dam Good Sports Bar & Grill is located on the top level of the Quarter at Tropicana, 2801 Pacific Ave., A.C. ADamGoodSportsBar.com
One of the best places to watch football in Cape May County is Owen's Pub in Wildwood, a cash-only neighborhood watering hole that features 21 large flat-screen TVs, an exceptional food and drink menu, and an extended happy hour at the bar from 11:30 a.m. to 8 p.m. daily with $5 specials. There are about 16 different subs and burgers priced at $9.99 each, appetizers such as clam strips and popcorn shrimp for $7.99 each, and a variety of soups, salads, sandwiches and flatbreads, all reasonably priced. There is also a children's menu. Owen's is located 119 East 17th Avenue in North Wildwood. Owens.Pub