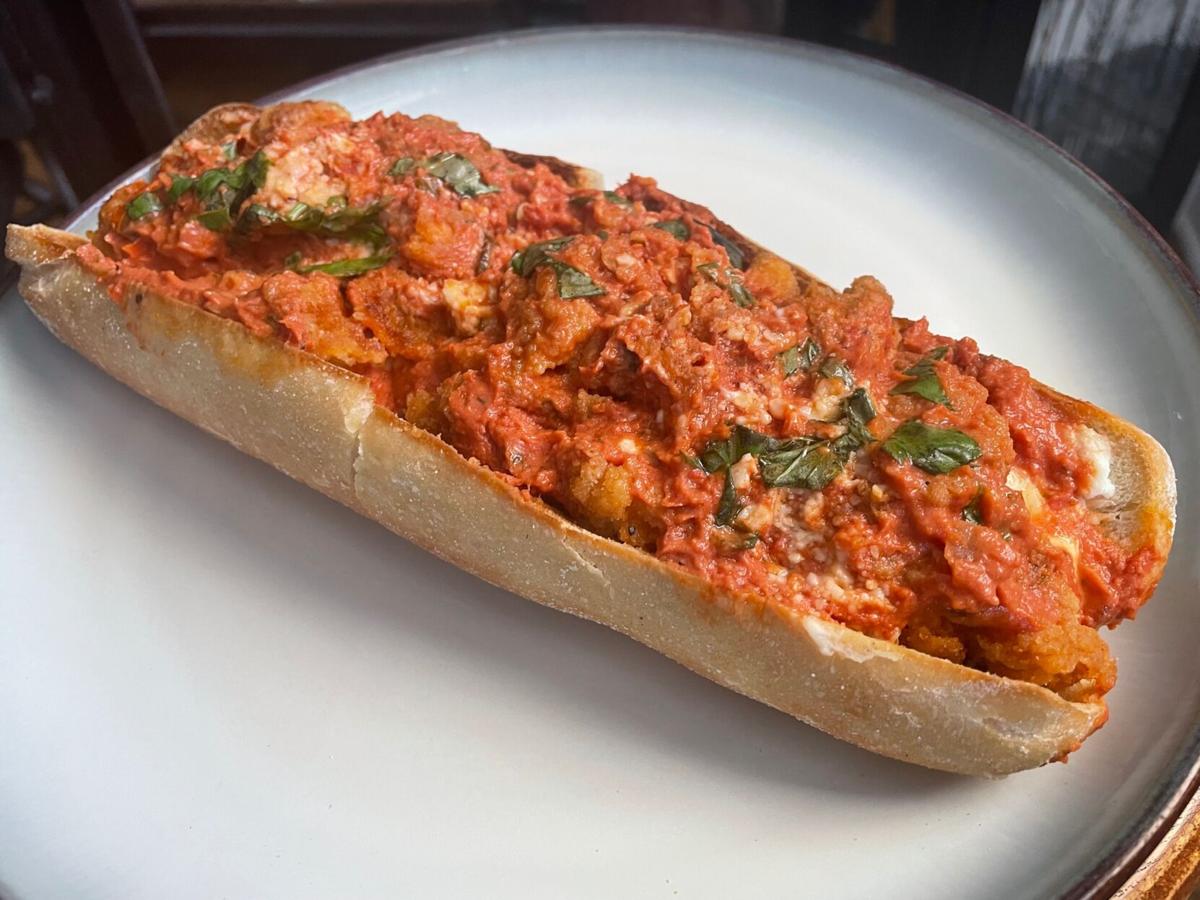 Tony Boloney's in Atlantic City gets its name in the press and all over social media on a regular basis thanks to owner Michael Hauke's use of unorthodox ingredients on almost all of their incredibly Instagrammable pizzas.
Yeah, Tony Boloney's is the place that sells the $90 taco pie that you heard about, which is essentially a pizza that serves as an edible tray for a bunch of tacos and a swimming pool's worth of guac. It's good and it's inventive, but it's definitely a little gimmicky, too.
Gimmicky or not, the fact remains that Tony Boloney's is built on the idea of taking classic food items like pizzas, subs, fries, salads and wings and boosting them to another dimension with higher quality ingredients and a level of culinary creativity and fearlessness that always seems to pay off.
I'm not usually a big parm sandwich type of guy, but recently I had a rare craving for just that. And I figured if anybody is going to find a way to make this normally ho-hum sandwich into something worth talking about, it's going to be Tony Boloney's. I was right. It's called the Geppetto, and here's how it went down.
The Bread: I chose an unseeded sub roll — a sesame seeded one was available too — and I wasn't disappointed. With a crispy exterior and a medium doughy inside, this bread was sturdy enough to stand up to the copious amounts of sauce that the sandwich contained, which is more than I can say for most rolls.
The Meat: The Geppetto is a completely customizable sandwich in just about every way, and you can pick between chicken cutlet, eggplant, meatball or sausage as your main attraction. I went with the chicken cutlet, which was nicely fried, tender and juicy. Some of the breading was less than crispy in places, but it was due to being coated in sauce, so I'll give it a free pass.
The Cheese: Both smoked and fresh mozzarella are available for this sub, and I went with the smoked, which added just enough earthy goodness to let you know this wasn't your ordinary pizzeria's chicken parm sub. Tony Boloney's is known for their mozz — which is made in house — and once again they nailed it here. In addition this sub contains shaved pecorino, a hard cheese which adds a sharpness that is beautifully counterbalanced by soft, billowy clouds of salted ricotta.
The Veggies: Do fresh strips of basil count as a vegetable? Yeah, yeah I know basil is really more of an herb, but whatever you call it, it added punch that would absolutely be absent from most parm subs. These little additions are what elevate the food at Tony Boloney's.
The Condiments: Condiments on a chicken parm sub? Well, there was no ketchup or mustard (thank god) but the sauce here does a condiments job and then some. You can select from marinara (boring) or vodka (party time!), so naturally I went with the latter. That touch of creaminess in the sauce was exactly what was needed to inject an extra level of decadence into an already out of this world sub.
The Bottom Line: Stepping to the plate at the rare time when I was in the mood for a parm sub, Tony Boloney's not only satisfied my craving, they made me rethink my entire definition of what a sandwich like this could be. Well done Mr. Boloney.
The Score: 8.5
Tony Boloney's is located at 300 Oriental Ave. in Atlantic City. Go to TonyBoloneys.com