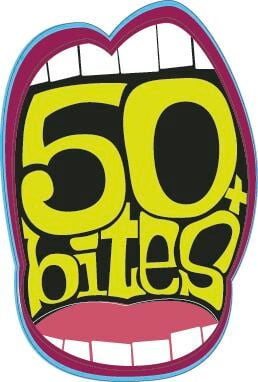 We're rolling smoothly through another week of delicious adventures with our 50 Bites passes. Have you gotten yours yet? You really should.
Here's how it works: You buy a pass that entitles you to one bite from each participating restaurant in Atlantic and Cape May counties from now through Nov. 24. There will be more than 50 Bites — 60 in total — each offering you a delicious taste of what these kitchens are capable of. Tickets are only $25 and can be purchased at AtlanticCityWeekly.com. Grab yours today and join the fun!
After two weeks of touring mostly in Atlantic City, this week we head out on safari to some of the surrounding towns to see what Bites the suburbs have in store for us.
Our journey starts in Ventnor at PJ Buckets, where we kick things off in proper, first-course fashion with some soup. What soup will it be? Well, we can't know for sure since they rotate all the time, but there will be a choice of soups which may include lobster bisque, New England or Manhattan clam chowders, Maryland crab soup or chunky matzo ball. From there we're off to the Ventnor location of Water Dog Smoke House, where the homemade potato latke awaits. Paired with a bit of dill sour cream and capers, this bite is pure delight.
Putting Ventnor in the rear view mirror, stop three is at Essl's Dugout, where a mini version of their famous Messl breakfast sandwich greets us like a mirage in the desert. With breakfast accomplished, it's time to head over to Nizam's Mediterranean Cuisine. The chicken shawarma with rice, hummus and falafel feels like a full meal on its own and makes for a lovely change of pace and culture.
Chickie's & Pete's is just a hop, skip and a jump away and serves as a fantastic place to grab a craft beer and relax a bit before launching into the next batch of Bites. Of course, it's also home of its own tasty Bite, the Philly-style roast pork on a seeded roll which we're sure to chomp down before we go.
After so many wonderful savory Bites, we could use something sweet: Freedom Fries at the Hamilton Mall in Mays Landing gets us started in that direction with their incredible sweet/savory Mt. Sugar Rushmore — sweet potato fries tossed with smoky bacon in brown sugar and maple syrup — as its Bite this year. From there we head to The Inn at Sugar Hill for some beautiful waterfront views and a Bite of their fantastic coconut shrimp with raspberry sauce.
At this point tiredness is beginning to set in, but we must muster up the strength for one final bit of pure satiation. For the final Bite this week, we finish strong with dessert at Anna Lee's Cookies & Cream. A mini ice cream cookie sandwich awaits — two chocolate chip cookies surround your choice of any flavor of ice cream. A perfect end to a delectable day.