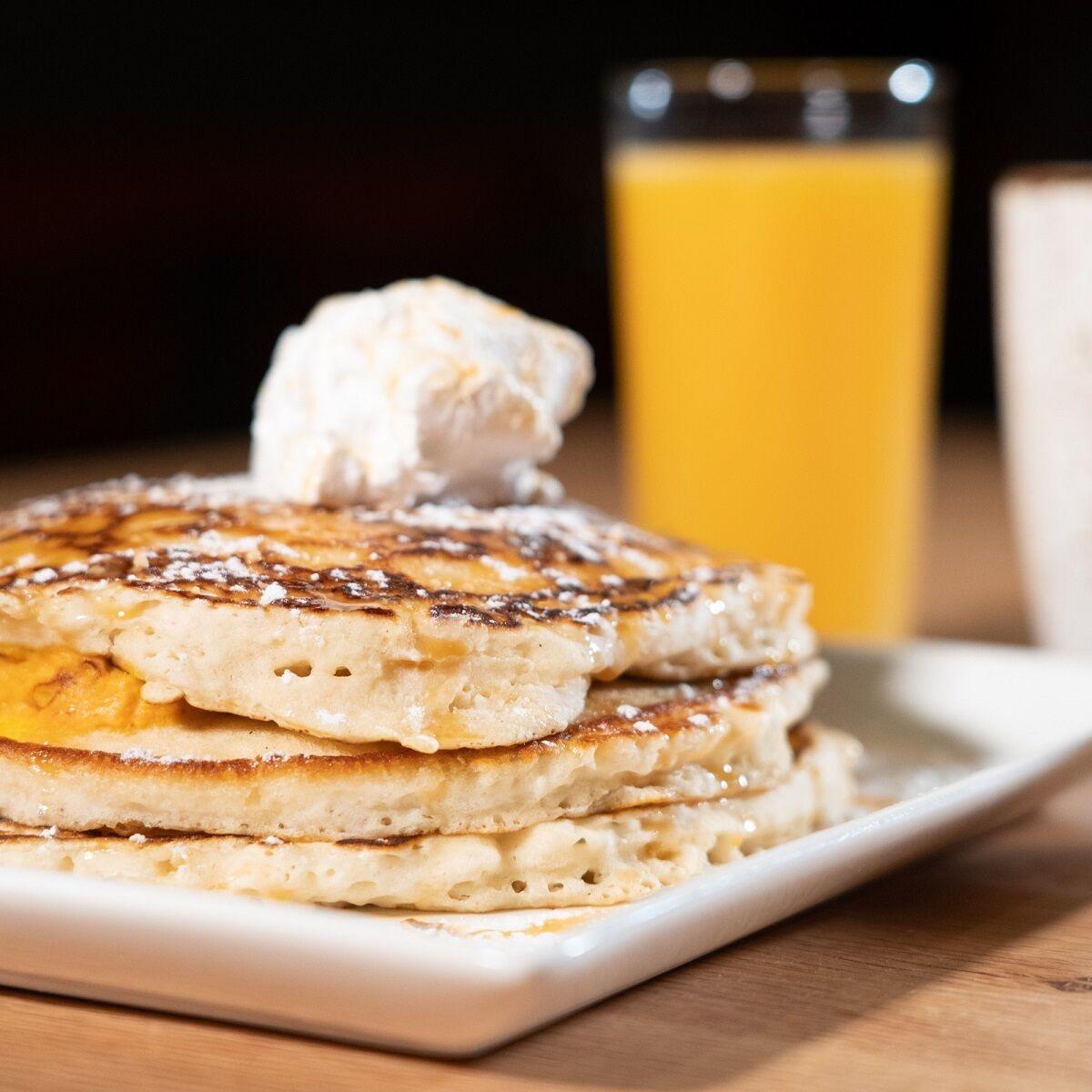 Casino Café & Grille is the most recent eatery to join the hustle and bustle of a new and improved Bally's Atlantic City, rounding out their already varied cuisine options. Here are five things to know about Casino Café & Grille.
1. It's like a diner, but with a sense of style. New Jerseyans love a diner. And while diners rock—there's nothing like piping hot coffee and big plates of comfort food—their aesthetic, from sticky vinyl booths to crappy lighting, often leaves a lot to be desired. Casino Café & Grille, on the other hand, is creatively hip, with industrial style metal dining chairs, long dramatic wooden tables and big bold splashes of bright orange throughout the otherwise black, white and natural wood décor.
2. The eating is excellent. Casino Café & Grille joins the ranks of amazing eateries — from Carluccio's Pizza and Guy Fieri's Chophouse to Jerry Longo's and Red Bowl 88 — at Bally's. With enticing dishes like the lobster omelet and short rib grilled cheese stacking the menu, it's a perfect melding of the All-American grill with casino flair. And while you've got some picking and choosing to do when selecting where to get dinner, Casino Café & Grille makes breakfast a no-brainer.
3. It's the perfect wakeup. Bally's is all about fun, so waking up might not always be so easy. Kickstart your day at Casino Café & Grille with freshly brewed LavAzza Coffee — and lots of it — and a mouth-watering breakfast like strawberry and whipped cream cheese stuffed French Toast or farm-fresh breakfast combo of eggs, bacon, home fries and toast.
4. You can't beat a boozy breakfast. If you're more of a "hair of the dog" type of morning person, be sure to indulge in a selection of $11 bloody Marys or mimosas along with your steak and eggs or Belgian waffle. Your hangover will thank you.
5. Location. Location. Location. Located on the 6th floor of the newly remodeled Bally's Tower, Casino Café & Grille is at home amongst heavy hitters Guy Fieri's Chophouse, Jerry Longo's Meatballs and Martinis and VIP Lounge. And it's the perfect spot for convention and meeting attendees to sneak away and refuel without heading too far away from the convention space.
Bally's is located at 1900 Pacific Ave., Atlantic City. BallysAC.com