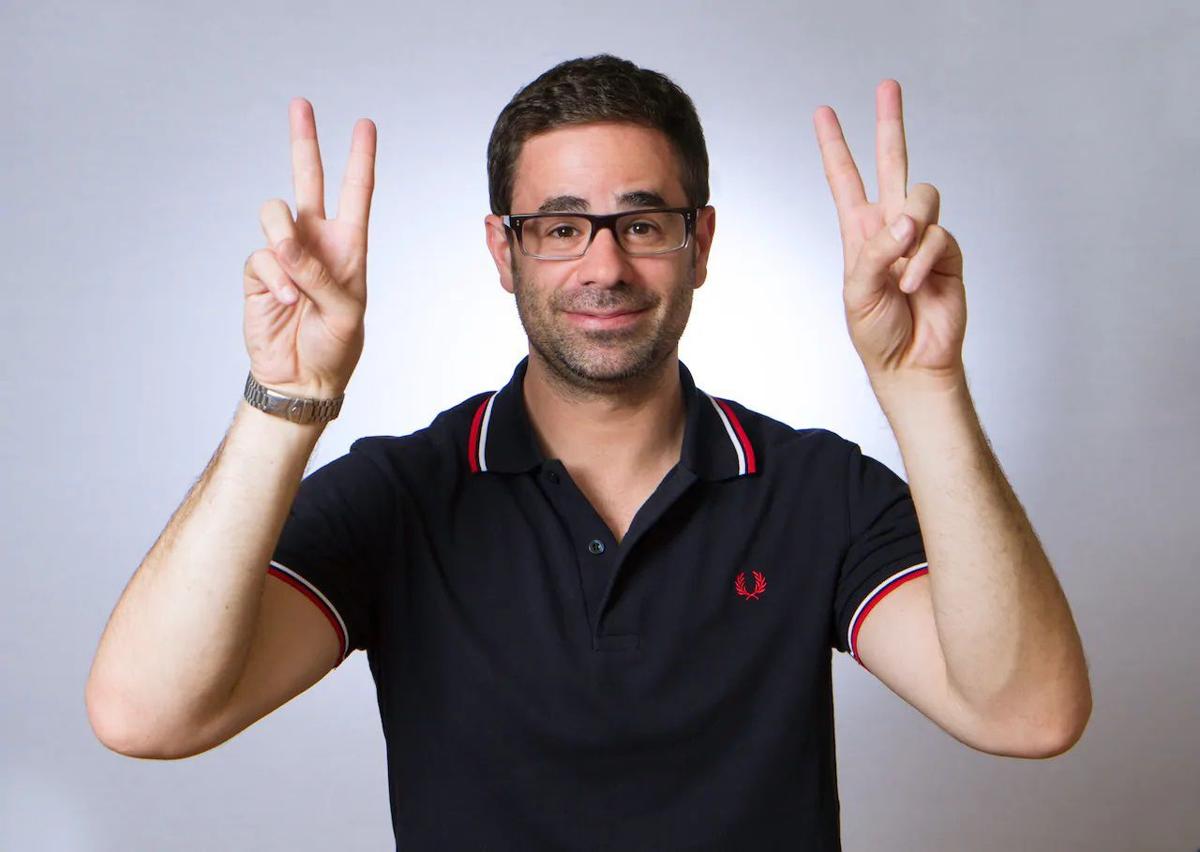 Yannis Pappas really loves comedy. In fact, the New York-based comic loves it so much that even being shot by an armed assailant after a show back in 2000 somehow only made his act stronger. These days his career is thriving, and this weekend he comes to Atlantic City for a trio of shows Friday and Saturday, May 7 and 8, at the Atlantic City Comedy Club. We had a chance to chat with him in advance of the show, here is what he had to say.
Atlantic City Weekly: When you first started was the idea of getting onstage really intimidating to you?
Yannis Pappas: It was really intimidating at the beginning because it wasn't a classroom. The classroom was my original stage. So if there was no teacher to kick me out and no students to laugh, it felt scary. But once I made the show my classroom, it became just a continuation of something I had been doing my entire life, which was being a class clown. I'm a professional class clown.
ACW: Who were your influences back then?
YP: Somebody that really stuck out to me was George Carlin. I remember when I saw his special "You Are All Diseased" in 1999. I think it was his best special. He filmed it right after his wife died, and I think he needed comedy more than ever. It's just an amazing special from front to back with him pacing the stage like a panther and just crushing it. And, of course, growing up Eddie Murphy was the big one, because he brought stand-up to the movie theaters and I wasn't even aware of what stand-up was really before that. Eddie Murphy has more talent in his pinky than almost any comedian who has ever done comedy.
ACW: You were shot early on in your career. Tell us about this.
YP: Yeah, it was an attempted robbery and I got shot. And it changed the trajectory of my career. I stopped doing comedy for a while, and I dealt with a lot of panic attacks and anxiety. So I really didn't do comedy full time until 2008. I haven't had the normal career path that most comedians have had where once they start doing it they become obsessed and that's all they do from then on. My story is a bit more jagged than that.
ACW: Did your outlook change after that incident?
YP: Yeah, it changed me as a person, and I had a whole different approach to life after that. You start to become more cognizant of time and health and how much more important that is than career. Before that I was off to an auspicious beginning – I started doing colleges and I was funny and wild, but then (getting shot) threw a wrench in that and forced me to think about life as a whole. It changed everything about me forever. It forced me to grow up real quick.
ACW: What is your writing process like?
YP: I focus on writing (more structured bits) for my podcast a lot, so when I come to do a live show, it's a party. It's just fun – I have premises, I have some jokes that are worked out but it's a real mix of crowd work, interaction and jokes. Every show is different. One of my strengths is just riffing and having a good time and being funny on the fly. It's a new kind of approach post-COVID, and I'm really having fun doing stand-up comedy again.
ACW: It seems like there is more of a willingness and a desire from people to laugh after all the tension of the last year. Do you find that to be true?
YP: Yeah, definitely. People are tired, and they just want to laugh. And when you go to a comedy show, that is kind of our only escape from all that bullt. But I still love the tightrope walk of saying something in the moment that I think is funny but other people may not. Stand-up is supposed to be a tightrope walk without a net and that's what people come out to see and that's what they deserve.