While COVID-19 may have greatly reduced the options as far as summer activities are concerned, there is still much fun to be had safely in South Jersey. If staying inside is just getting to be too much for you, below are some upcoming events that are sure to be a blast.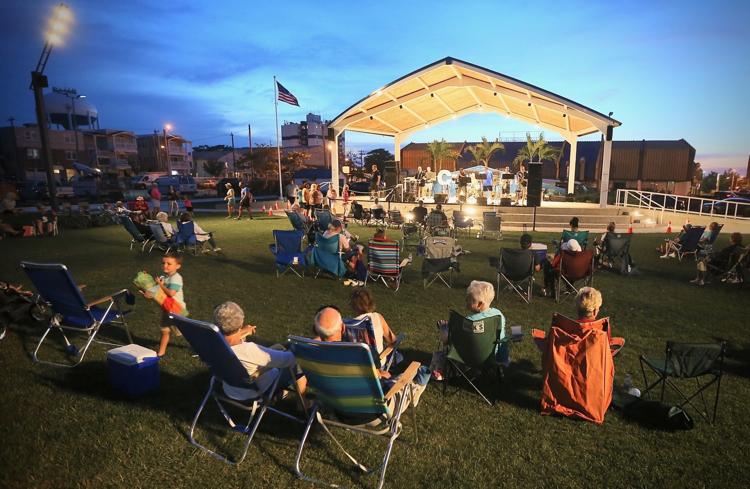 Movies and music in Downtown Wildwood
So the big-name concert tours and summer blockbuster movies just aren't a thing this year, but that doesn't mean you can't go to the movies and rock out to live music. Wildwood is hosting a full summer schedule of both at Byrne Plaza, which boasts 45,000 square feet of outdoor space, offering guests plenty of opportunity for social distancing while enjoying the evening's entertainment. Movies will be shown Tuesday evenings as soon as the sun goes down, while concerts will take place from 7:30 to 9 p.m. Thursdays. The schedules for each are below.
Tuesday Movies in the Plaza Schedule:
July 14 - Toy Story 4
July 21 - The Star
July 28 - Abominable
Aug. 11 - The Incredibles
Aug. 18 - Pinocchio
Aug. 25 - The Secret Life of Pets 2
Thursday Music in the Plaza Schedule:
July 9 - The Beat Tells
July 16 - Jamison Celtic Rock
July 23 - Best of the Eagles
July 30 - Animal House
Aug. 6 - A.M. Radio- '60s and '70s Tribute Band
Aug. 13 - 40 North
Aug. 20 - Bell Bottom Blues — Eric Clapton Tribute
Aug. 27 - The Chatterband
Sept. 3 - Stellar Mojo
All movies and concerts are free to attend. Byrne Plaza is located at 3400 Pacific Ave. in Wildwood. Go to DOOWW.com for more info.
Tales of the Victorians in Cape May
Looking to add a bit of thespian culture to your summer? From 4 to 4:45 p.m. Thursdays through Aug. 13, East Lynne Theater Company will offer "Tales of the Victorians," a series of live theatrical performances to be held for small audiences of just 10 people. Each show will take place in the backyard of an unnamed home in Cape May. Reservations are required to attend. Once reservations are made, the location of the home will be revealed. Reservations may be made by calling the theater at 609-884-5898. The cost is a minimum donation of $5, to be paid with cash at the door. Ages 12 and under are free.
C.R.O.P.S. Market at Tennessee Avenue Beer Hall
Returning to the Orange Loop Sundays through Labor Day is the C.R.O.P.S. Market, an outdoor shopping experience which will feature local goods and produce from farmers and artisans alongside music in a fun, festive atmosphere. C.R.O.P.S. stands for Communities Revolutionizing Open Public Spaces, which is precisely what this event will do, as it takes place in the parking lot across the street from Tennessee Avenue Beer Hall. All proceeds will go to support C.R.O.P.S., a New Jersey-based nonprofit, which raises money for initiatives across Atlantic County, including farmers markets, paid internships, community gardens, educational programs and seed scholarships for those planning to create their own small business. The event runs from 9 a.m. to noon. Tennessee Avenue Beer Hall is located at 133 S. Tennessee Ave in Atlantic City. Go to Facebook.com for more info.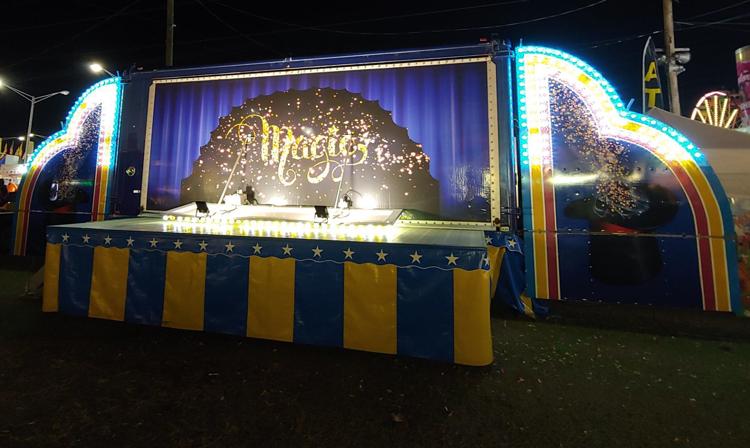 Belmont Magic in Wildwood
While the sunsets, cool water and warm breezes offer quite a bit of magic on their own in Wildwood, this summer there will be even more, as a live magic show from Belmont Magic comes to Downtown Wildwood each weekend.
"Belmont's Evening of Fun & Magic" will be presented Fridays, Saturdays and Sundays through Labor Day, at Downtown Wildwood's Outdoor Theater of Magic. The shows will feature award-winning magicians Al and Sue Belmont as well as special guests. The show is a perfect fit for families and will include illusions, escapes, effects, live animals, comedy and more. Seating will be limited to 33 social groups per show. All families will be seated together, socially distanced 6 feet from all other guests. All seats will be disinfected before every show, and a hands-free sanitizing station will be available for all upon entering.
Shows will be at 7 and 9 p.m. each night until Friday, July 17, when the Friday Night schedule changes to one show at 9 p.m. Regular prices are $15 for kids 12 and under, and $17 for adults, July features a Grand Opening discount of $2 per ticket. Tickets are available for purchase at the theater prior to each show, however reservations are highly recommended and can be made by calling 609-206-5244. Downtown Wildwood's Outdoor Theater of Magic, located at 3501 Pacific Ave. in Wildwood.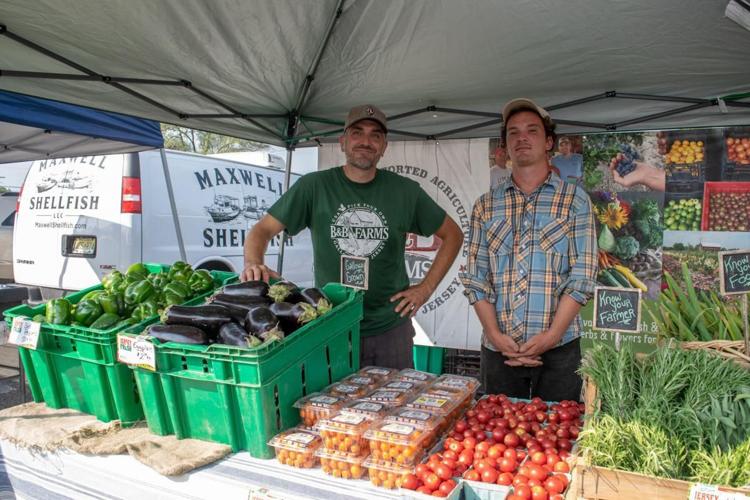 The Galloway Green Market
Wondering where the best spot may be to track down those legendary Jersey tomatoes, sweet corn and other local treats? Located on the grounds at Historic Smithville Village, the Galloway Green Market offers the best in fresh produce, seafood, prepared foods and much more. The Market was started by Go Green Galloway and has been bringing locally grown goods to the locals and visitors ever since. The Galloway Green Market will be open 4 to 7 p.m. Thursdays through Aug. 27 at the Village Greene in Historic Smithville. The Village Greene at Historic Smithville Village is located at 615 E. Moss Mill Road. Go to HistoricSmithvilleNJ.com.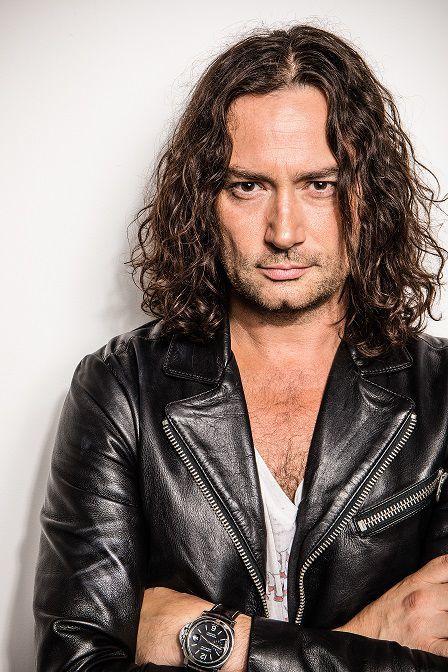 Cape May Stage's Virtual Broadway Series
Finally, for those of you who prefer not to venture out just yet, here is one event to enjoy right from home. Cape May Stage will produce a series of performances that will be available for streaming right from the comfort of your own home. The Virtual Broadway Series will feature live performances from stage stars Constantine Maroulis (July 13), Ann Hampton Calloway (July 20) and Marissa Moulder (Aug. 3). Tickets for each show are $25 and will come with a special link enabling the purchaser to view the performance as many times as they would like for seven days. For more info and to purchase tickets, go to CapeMayStage.org.