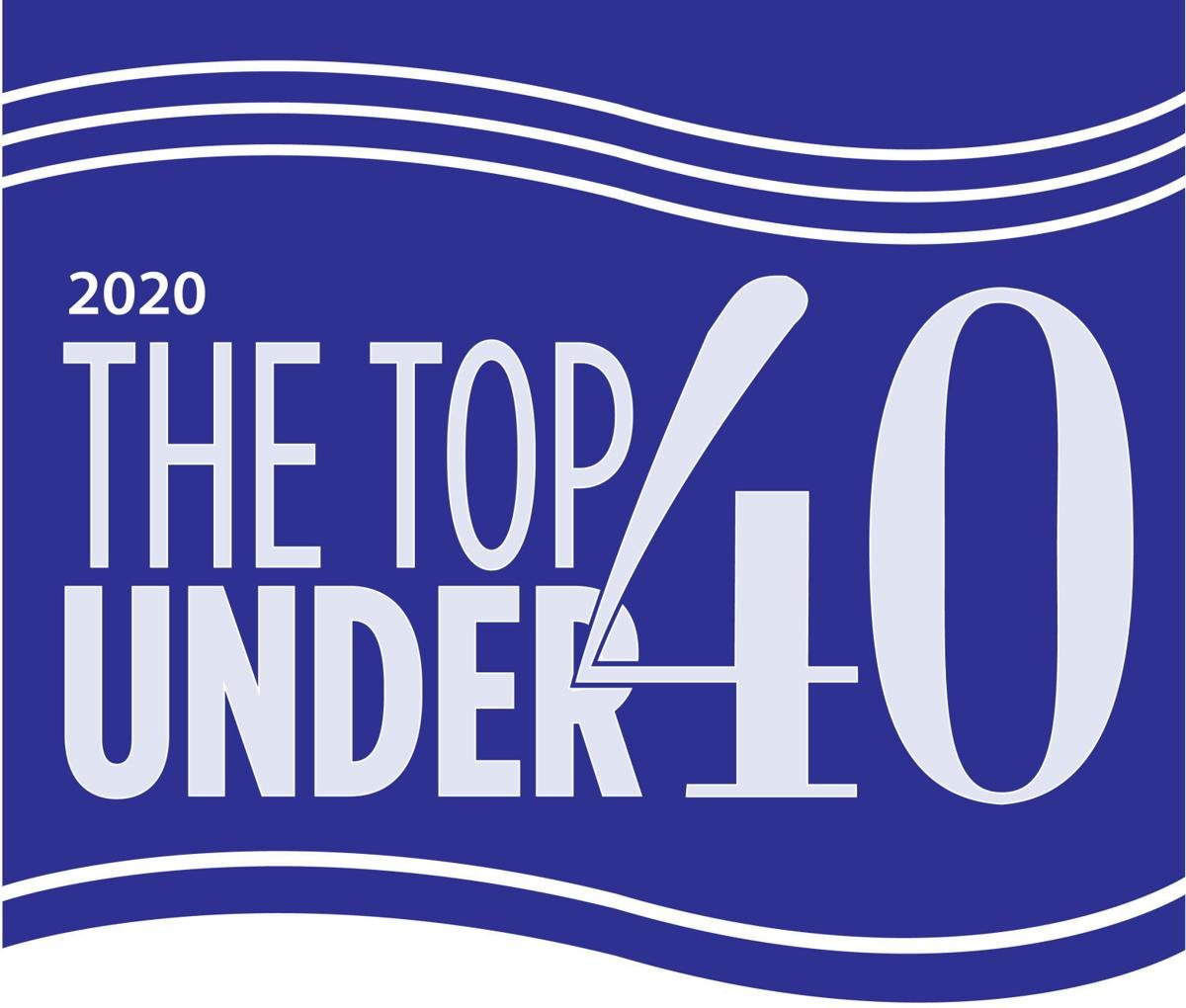 Atlantic City Weekly's Top 40 Under 40 is all about shining a spotlight on those young professionals under 40 years of age who go above and beyond, those who not only excel at their jobs, but who thrive as inspirations to others within the community, while still existing within the early stages of their own lives. 
The Top 40 Under 40 is sponsored by Atlantic City Weekly, Borgata Hotel Casino & Spa and the Atlantic City Junior Chamber. Honorees are carefully selected from a pool of hundreds of nominees.
Though we are incredibly disappointed that the Top 40 Under 40 event that was originally scheduled for this Friday, March 20, has been postponed due to concerns over the spread of the coronavirus, we still wanted to make sure the outstanding men and women who received this honor for 2020 were recognized and celebrated. At a time when the world is filled with uncertainty and fear, the individuals selected for the Top 40 Under 40 each stand as shining examples of the importance of leadership and the incredible impact and influence one person can have on their community.
Let's congratulate this year's Top 40 Under 40 class.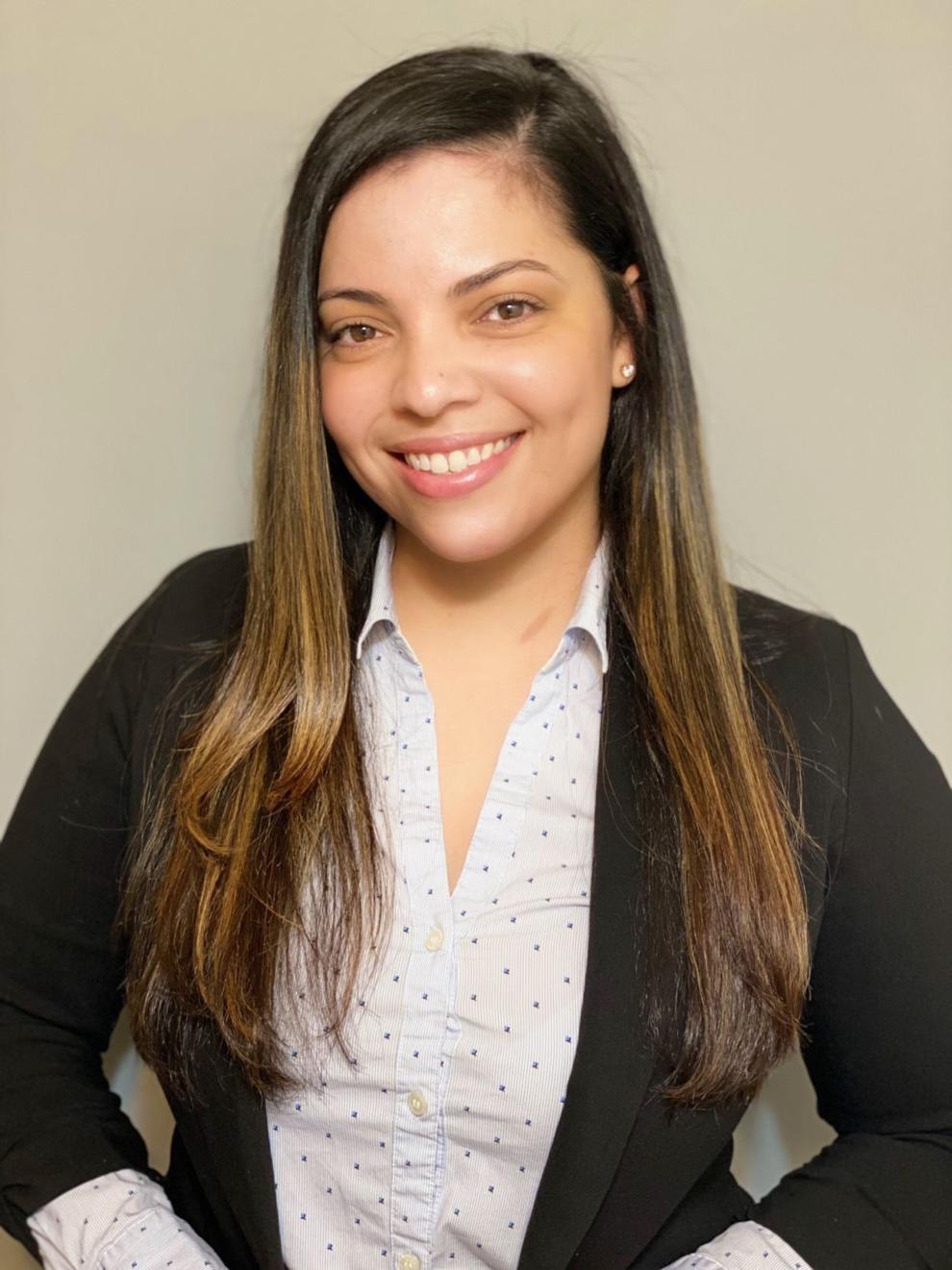 Ivelis Aviles, 35
Beverage Shift Manger, Resorts Casino Hotel
Ivelis Aviles has been a Beverage Shift Manager at Resorts since 2013.  Prior to her work in the beverage department, she assumed multiple roles in banquets and in-room dining before joining management. Ivelis has taken full operational control and management of the cocktail servers throughout the casino floor and dictates their service standards.  She has also established full ownership in operation over the casino floor cocktail bar Bar One, which most recently won critic's choice for Best Cocktail Bar (Casino) at the 2020 A.C. Weekly Nightlife Awards.  Upon her resume of attributes, Ivelis is seen as the glue in the department, highlighting her administration role as well as serving as a bridge between beverage and HR. Ivelis constant contributions to the company's success are motivated by her family, including her three children as well as her mother, who has been a supervisor at Resorts for close to three decades. Ivelis success sees no end and we look forward to what the future has in store.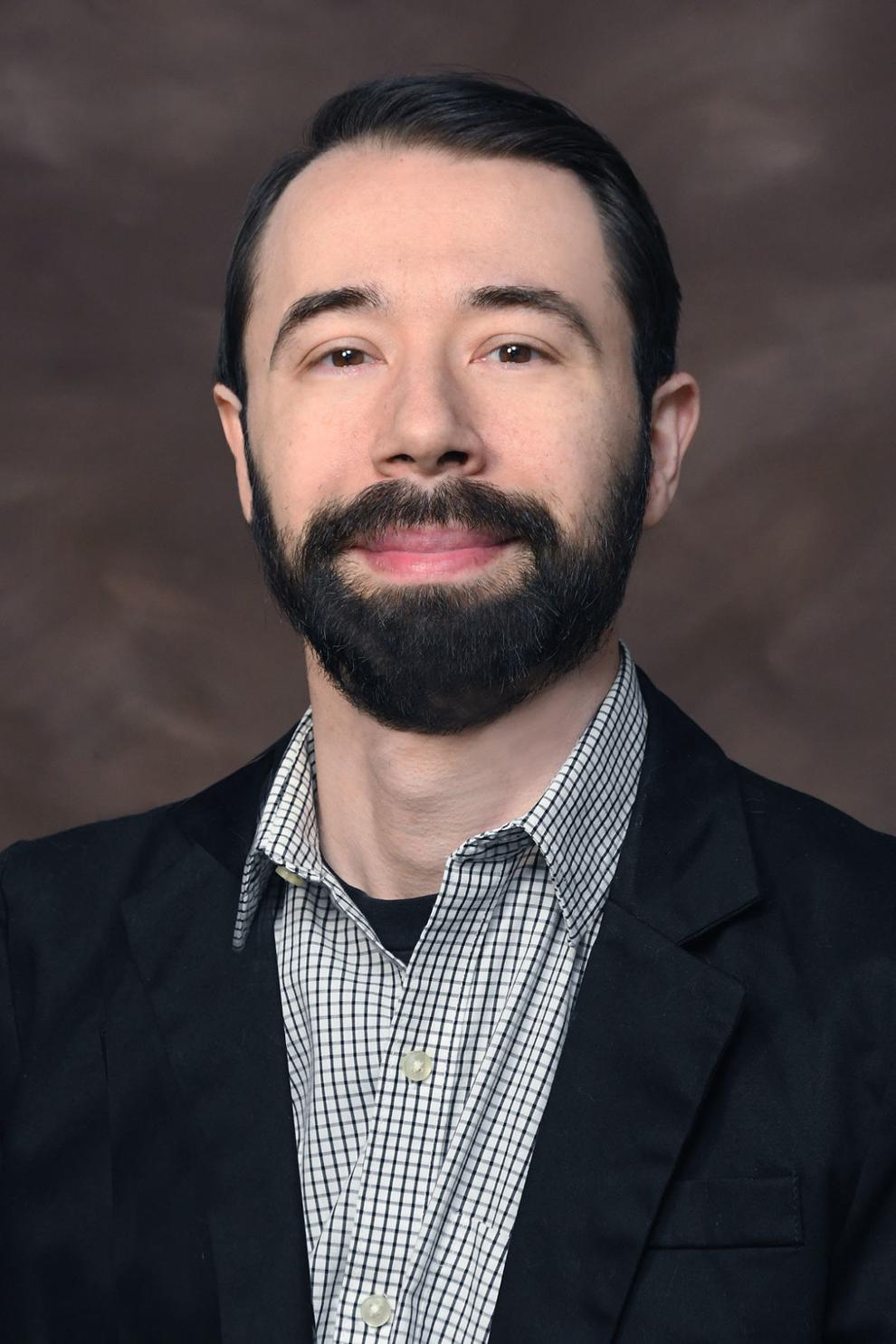 Brian Brennan, 37
Senior Public Relations Manager, Borgata Hotel Casino & Spa
Brian Brennan, 37, is the Senior Public Relations Manager for Borgata Hotel Casino & Spa. In his position, Brian helps lead Borgata's external communications strategy, ensuring its position as Atlantic City's market-leading resort. He received his Bachelor of Arts in Communications from Rider University in 2006 and has since assisted Borgata in a variety of initiatives — including the recent debut of sports wagering in New Jersey and the opening of Borgata's $12 million sports bar and book, Moneyline. In his spare time, Brian serves as a peer mentor for Magee Rehabilitation (Jefferson Health) where he counsels individuals who have survived spinal cord injuries like himself. Mentoring more than six survivors with varying levels of SCI, Brian offers one-on-one support to patients and their families. A diehard Buffalo Bills and Sabres fan, Brian currently resides in Egg Harbor Township with his girlfriend, her son, and their two rescue cats.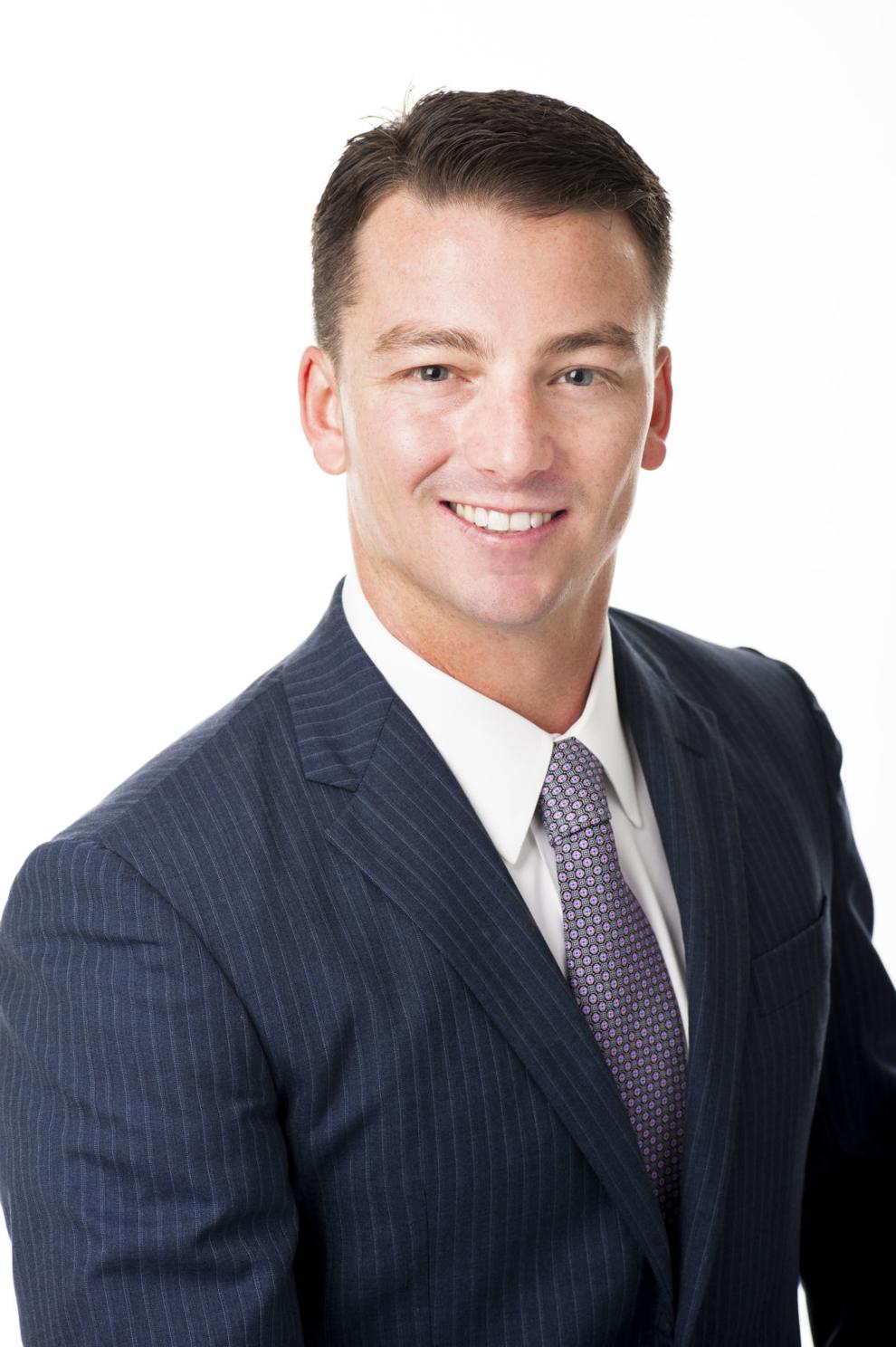 Adam Busler, 33
Senior Associate, Atlantic City Fox Rothschild LLP
Born and raised on Absecon Island, Adam is a senior associate in the Atlantic City office of Fox Rothschild LLP. Adam assists clients with complex commercial and employment litigation matters. He also counsels clients on employment issues, such as leave entitlement, separation and severance, litigation avoidance, employee handbooks and wage-and-hour issues. Adam is a member of the Board of Trustees for the Court Appointed Special Advocates (CASA) of Atlantic and Cape May counties, which trains volunteers to serve as advocates for local children in the foster care system.  He is also former Chair of the Atlantic County Bar Association's Young Lawyers Division. Adam is a graduate of Atlantic City High School and Dickinson College, and earned his J.D., magna cum laude, from Drexel University's Thomas R. Kline School of Law. Adam lives in Margate with his wife and son (soon to be sons).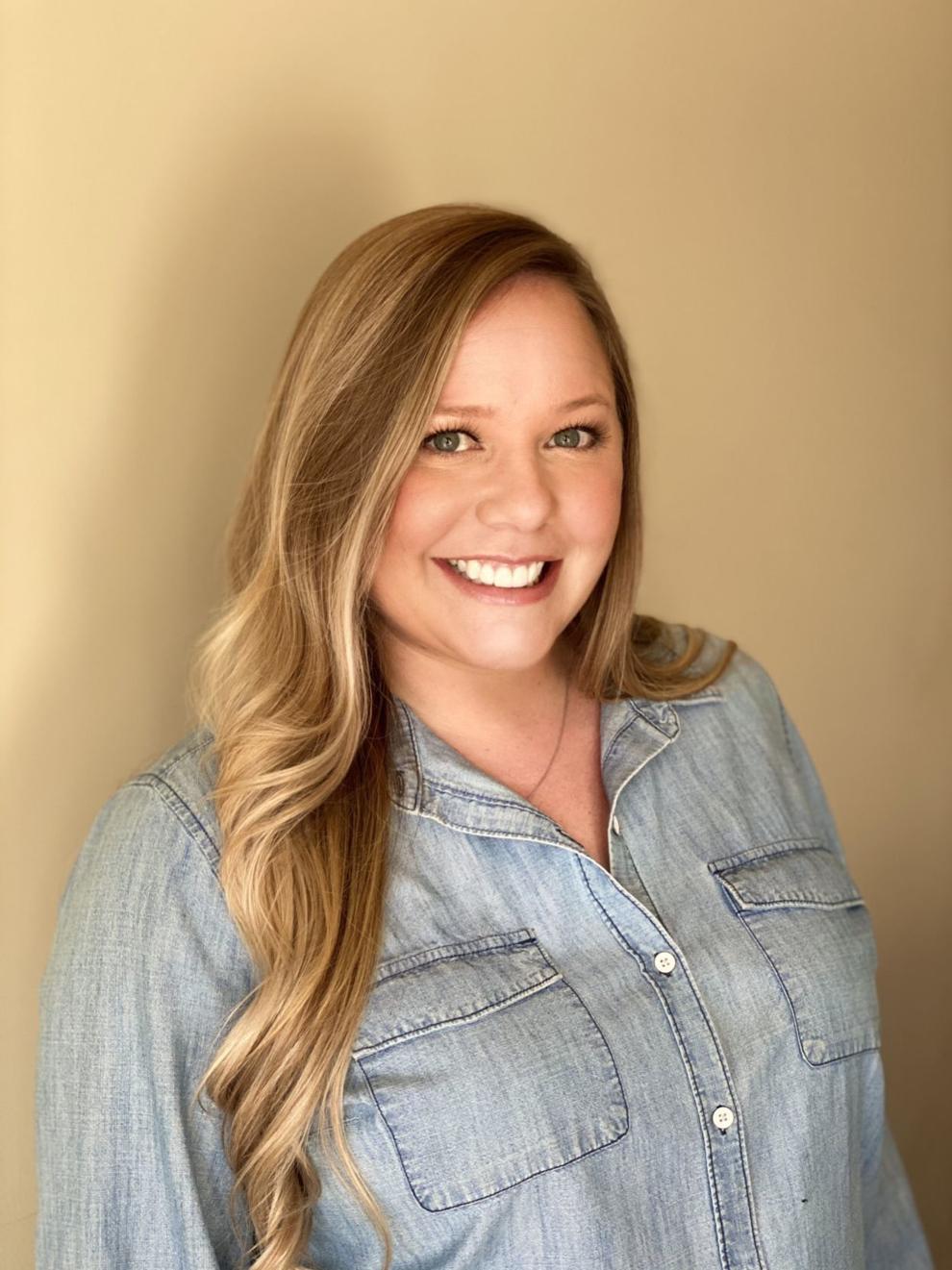 KeliAnn Copeland, 34
Board Member, Kibble Cupboard; Volunteer, The Humane Society of Atlantic County
A Mays Landing native, Keli resides in Egg Harbor Township with the love of her life, Robert Smith, and their three four-legged children. They enjoy volunteering and fundraising for The Humane Society of Atlantic County, Kibble Cupboard, Susan Marie Rupp Foundation, Clean Ocean Action and American Cancer Society. Keli has a fondness for senior dogs and finds joy in adopting those deemed less adoptable. In 2018, Keli received a Joint Legislative Commendation from the State of New Jersey recognizing her as a dedicated volunteer of The Humane Society of Atlantic County. A board member of Kibble Cupboard, she spearheads an annual joint effort with Stockton University's Day of Service to reduce waste and maximize the pet food bank's resources. Keli works as a Customer Care Specialist at Atlantic City Electric where she values their Powering Communities initiative and was recognized as their 2018 Volunteer of the Year.
Christian Correa, 39
Artist, Adventurer, Uplifter
Listen, I'm a late bloomer y'all.  Snuck in here at 39! I used to worry that I was "lost" or "broken" because I didn't do/have a lot of the conventional things adults seemed to have (You know, a house, kids, health insurance ...). But living in that fear, for an embarrassingly long time, kept me from actually enjoying a lot of things I did have. So I'm simply using this space to remind us all, wherever we are in life, that fear and regret are all b.s., and to go live your dreams. Because you know what? I've had a great life, and it all led me here, to this wonderful moment. My years in hospitality have taught me about people, and the true value of "being of service." Teaching and sharing yoga and mindfulness allows me to connect with people, to cultivate gratitude and faith, and to help one another heal and grow. I've been blessed to travel the country speaking to students, to see the world, to do artwork for cool organizations. I paint murals. I make videos. I tell jokes. I've somehow been on "Wheel of Fortune" AND "The Price is Right. My life is weird. My life is wonderful. Your life is wonderful. Go live it. Go love it. Thank you for the honor.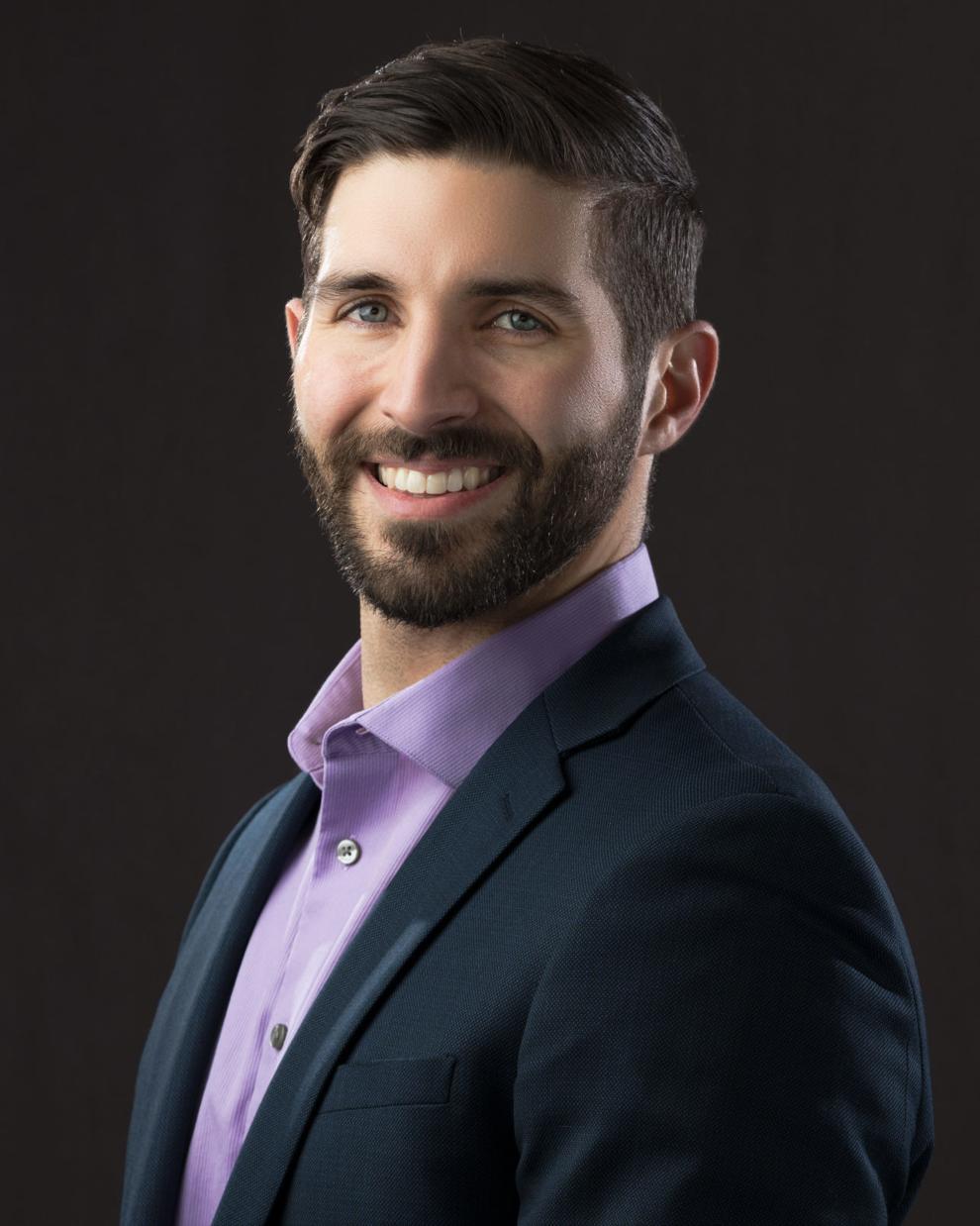 Pete D'Amico, 28
Computer Engineer, FAA at the Williams J. Hughes Technical Center
Pete is a Computer Engineer for the FAA at the William J. Hughes Technical Center — the nation's largest air transportation system laboratory — where he is involved with the testing of new air traffic concepts and technology. After work, Pete wears many different hats. He is co-founder of a YouTube channel with over 9,000 subscribers, called "The Sundae Drive", where he combines his love for videography and automobiles to teach others how to work on their vehicles. He is also co-founder of PWR Supplements and co-founder of Boro Homes LLC, where he provides affordable housing to college students in Glassboro. Each year, Pete donates his time toward raising money and awareness for local charities such as The Wake Up Project and Kies Auto Show. He serves on the Hamilton Township Planning Board and is Vice-Chair of the Southern NJ section of IEEE. He is a member of the Young Aviation Professionals (YAP) group and volunteers in the AvSTEM program, which educates students about the aviation, science, tech, engineering, and math opportunities available to them. For the last three years he has served as a judge for the Congressional App Challenge at the request of our congressman's staff. He remains true to his mantra, "if there is no good reason to say no, say yes". In the meantime, he is pursuing a Master's in Engineering Management from Rowan University.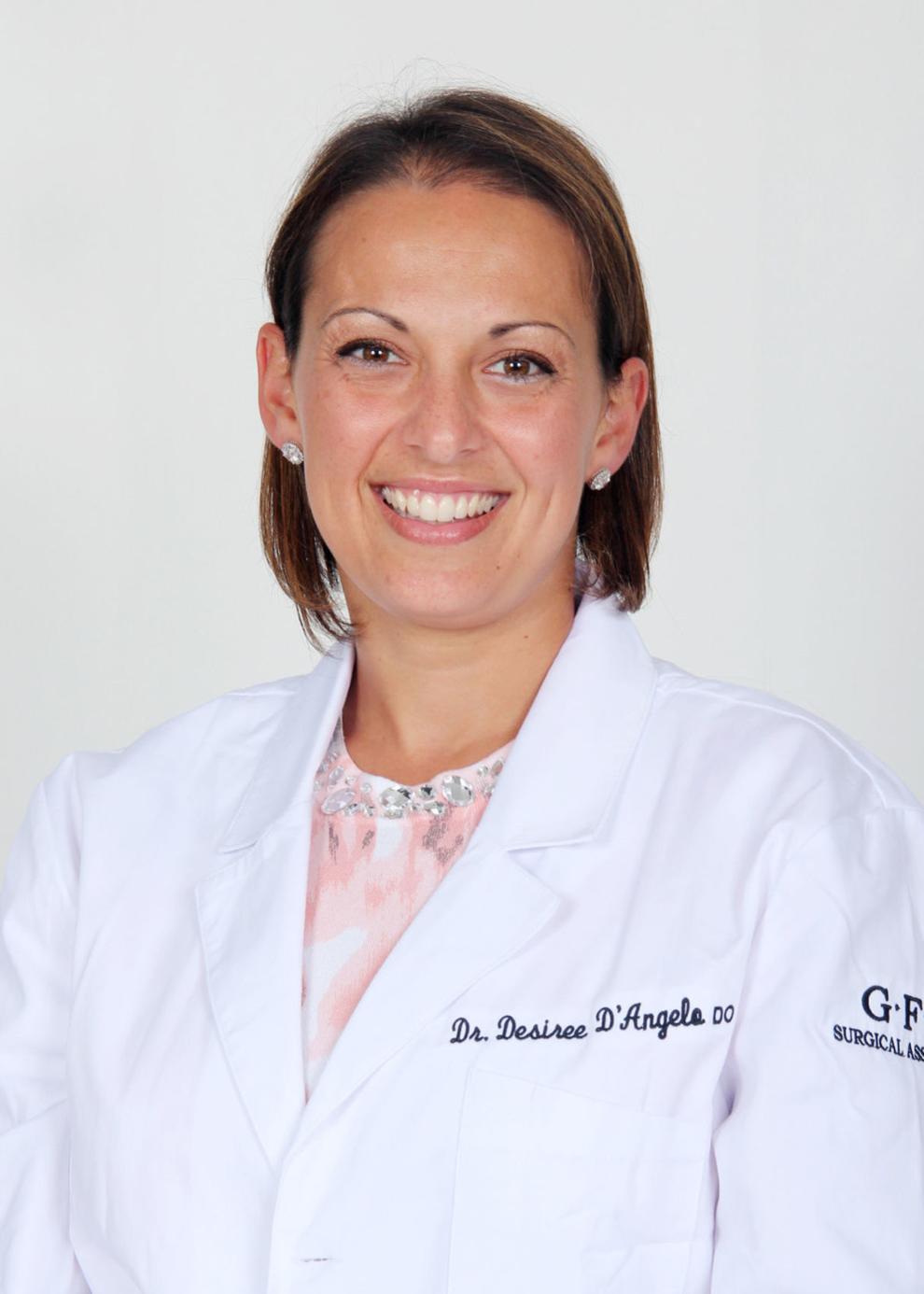 Desiree D'Angelo-Donovan, 38
Surgeon, Premier Surgical Network
Desiree D'Angelo-Donovan, DO, FACS is a leading general and breast surgeon in South Jersey.  She is one of the very few female general surgeons in the region. Desiree grew up in Somers Point, attending both Jordan Road and Mainland Regional High Schools. She went to West Chester University for her undergraduate education and the Philadelphia College of Osteopathic Medicine for medical school.  She completed her general surgical residency at Christiana Care Health System in Delaware in 2013 and decided to come back home and serve the community that helped raise her.  She is board-certified by the American Board of Surgery and is also a Fellow of the American College of Surgeons. She was voted an NJ Top Doc in 2019. Dr. D'Angelo is dedicated to the care of breast cancer patients and benign breast diseases. She has obtained special certifications from the American Society of Breast Surgeons to perform breast ultrasounds, ultrasound-guided and stereotactic (mammogram guided) biopsies. She currently sees patients throughout Atlantic and Cape May counties. Dr. D'Angelo spends a lot of her personal time giving back to the community. She sits on many hospital committees and advisory groups to help provide the best health care to our community. She has also participated in many community events for patients and physicians to promote education in breast cancer awareness and screening. She has worked with the Medical Explorers at Shore Medical Center. She enjoys doing local charity runs/walks like the Shirley Mae 5K and the Making Strides Against Breast Cancer Walk. Her favorite job of all is raising her two children Adeline who is 10, and Jackson, who is 7 with her husband Tim. As a family, they enjoy helping with the Peanut Butter & Jelly Ministry at Central Methodist Church, which helps provide food for the homeless in Atlantic City. Desiree is also an active member of the Linwood Education Foundation, which helped raise over $50,000 last year to support teacher-submitted grants for programs, supplies and other equipment for the Linwood elementary schools.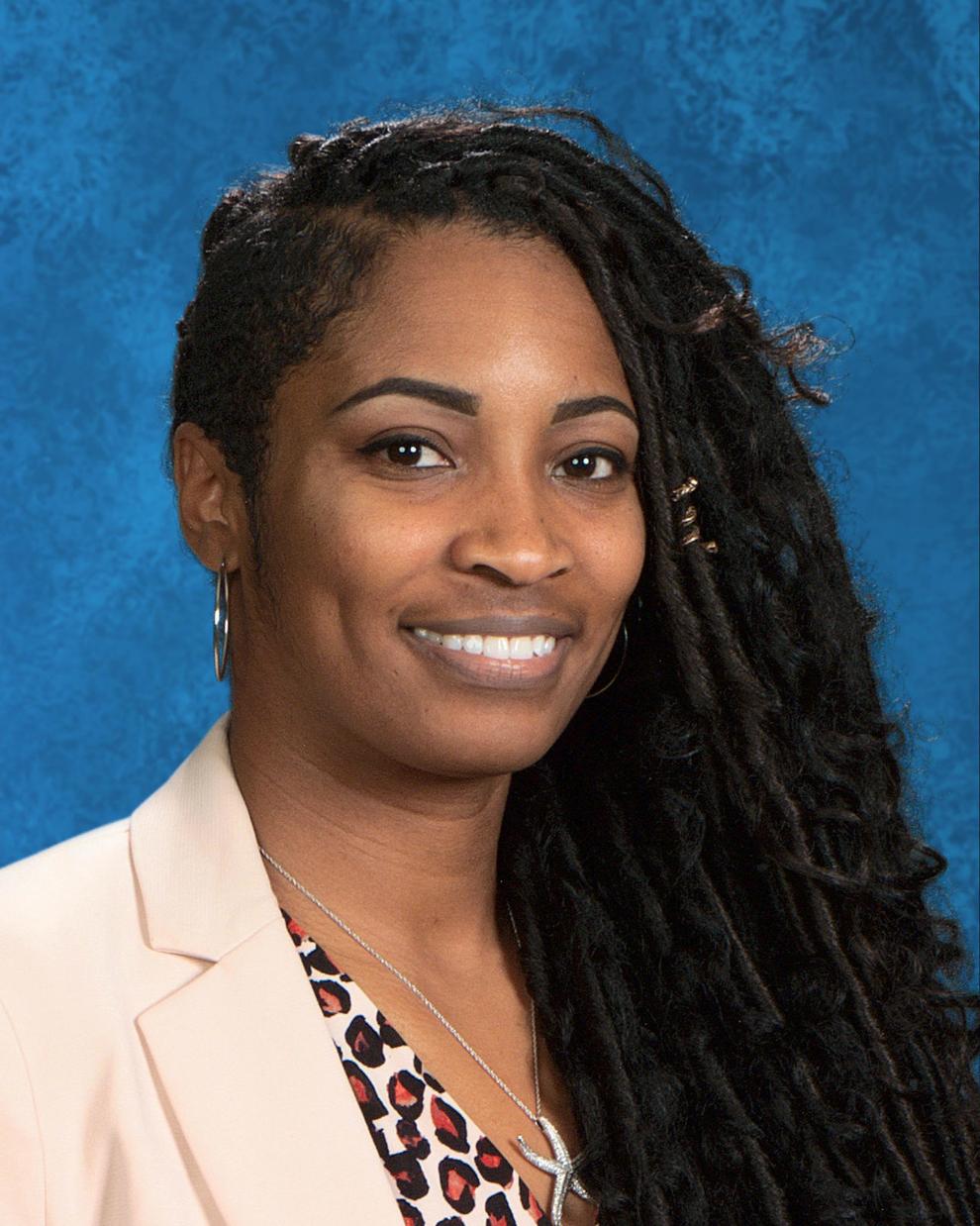 Ananda Davis, 38
Principal, Atlantic City Public Schools
Dr. Ananda M. Davis currently serves as a principal in Atlantic City Public Schools. As the leader of a PreK-8 school with unique needs, she continues to provide stability to both staff and students while navigating a multitude of situations with apparent ease and skillful management of challenges known to many urban schools. An Atlantic City native, her story is one with many trials. As a teen, she spent time in a group home for pregnant teens and became a single mother to her son, David, at age 17. Despite the writing on the wall, she remained determined to further her education. After completing high school, she was accepted into Stockton University, but this presented many challenges for a young mother. She eventually failed out of Stockton, enrolled in, and attained an Associate's degree from Atlantic Cape Community College. After which, she earned her acceptance back to Stockton University, where she attained a Bachelor's degree in Business. Dr. Davis went on to earn a Master's in Educational Administration and a Ph.D. in Psychology with an emphasis in Cognition and Instruction.
She is the founder of I AM Davis & Associates and 3DU Mentoring, an outreach organization created to support at-risk teens. Dr. Davis, who is an arts enthusiast with an interest in overall wellness, has returned to Stockton University, but this time as an adjunct professor teaching others about leadership.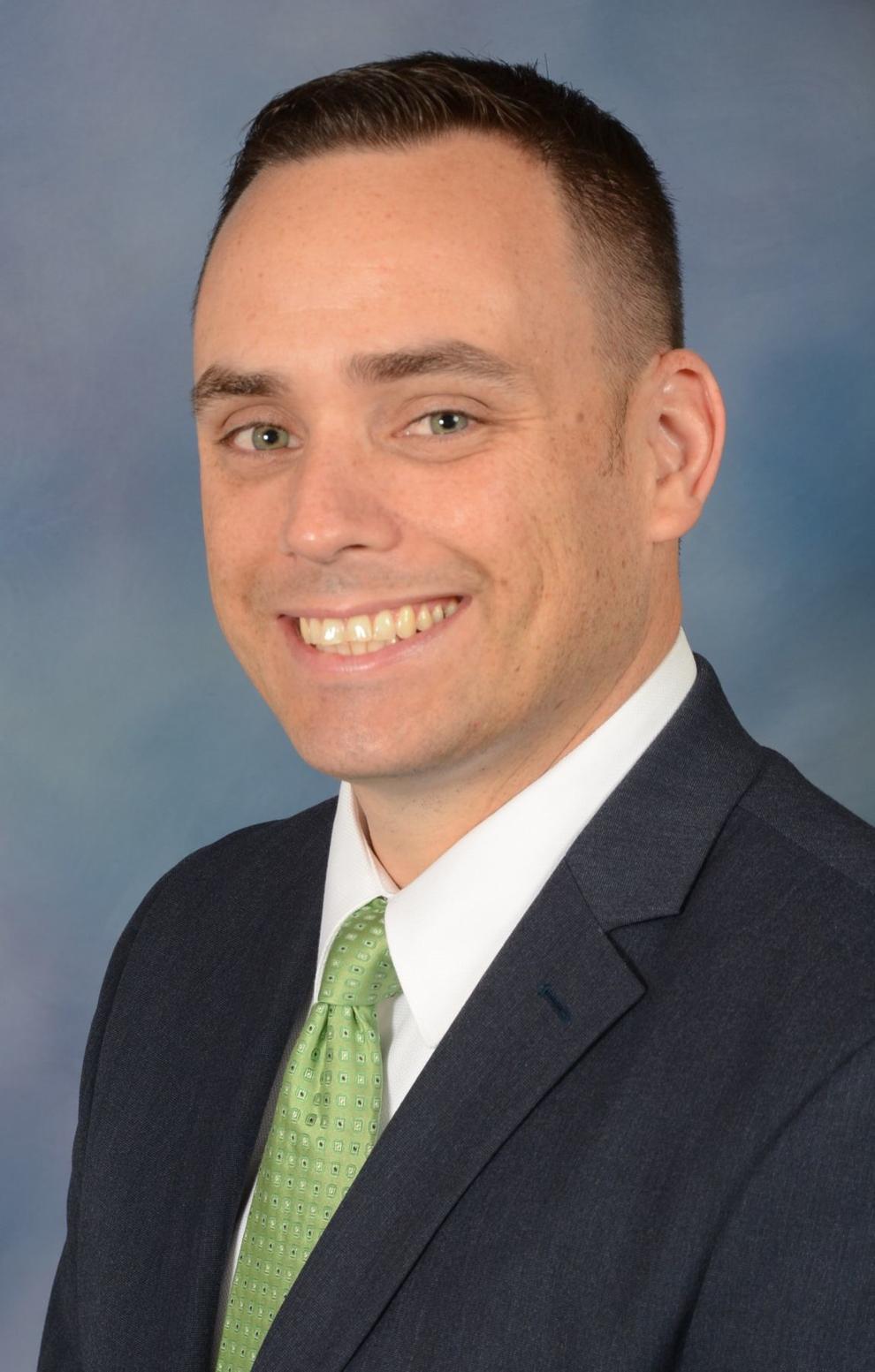 Dominic DePamphilis, 37
Partner, D'Arcy Johnson Day
Dominic R. DePamphilis was born and raised in Atlantic County and believes Atlantic County is the best place to raise a family and develop his professional career as a certified civil trial attorney, a distinction held by fewer than 2% of all New Jersey lawyers. A partner at D'Arcy Johnson Day, Dominic focuses his law practice on helping people injured because of the negligence of others. He has been named a "Rising Star" by New Jersey Super Lawyer's magazine every year since 2013. Committed to his community as well as the clients he serves, Dominic volunteers at the Atlantic City Police Athletic League and the South Jersey Field of Dreams and has participated in the Shirley Mae 5K for the past three years. Dominic also supports The Heart Hero Project, a nonprofit organization founded in honor of his nephew, who died from Hypoplastic Left Heart Syndrome. The Heart Hero Project works to spread awareness, raise research funds, and offer hope and support for families affected by HLHS. Dominic played a key role in D'Arcy Johnson Day's "31 Days of Kindness" campaign, in which the firm chose a different nonprofit organization to receive a donation every day throughout the month of December 2019. Dominic has been the Attorney-Coach for the Mainland Regional High School Mock Trial team since 2013 and serves as an Attorney Member on the New Jersey District I Ethics Committee. Dominic lives in Linwood with his wife, Brittany, and their three children, Talia, Dominic, Jr. and Nico.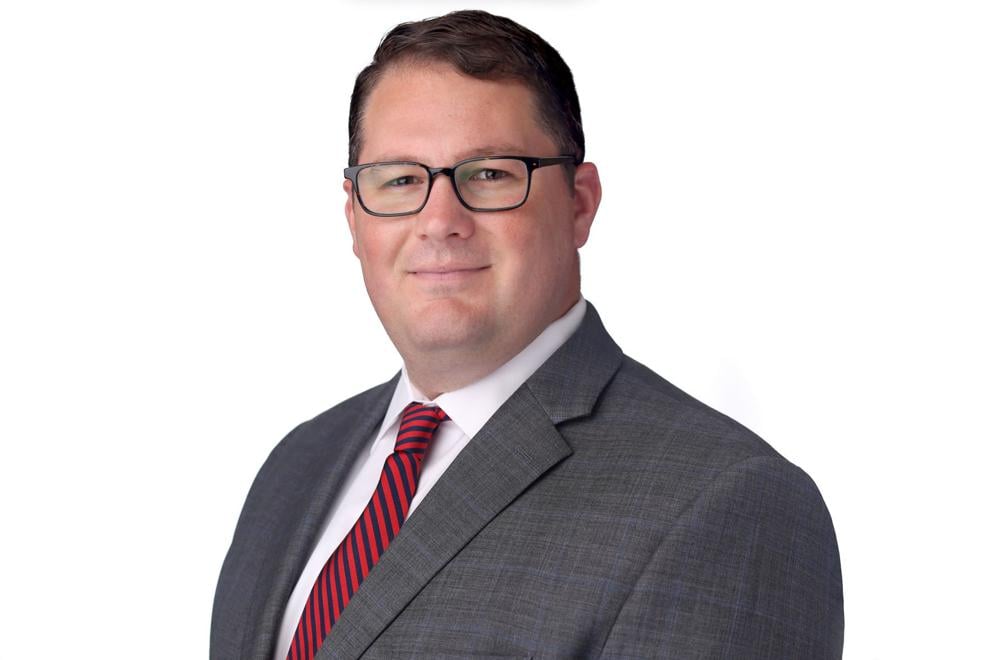 Richard DeRose, 33
Senior Government Affairs and Public Policy Specialist, South Jersey Industries
Richard DeRose is the Senior Government Affairs and Public Policy Specialist for South Jersey Industries (SJI). He handles local and state affairs throughout the South Jersey Gas service area and serves as the SJI liaison to business and community organizations. He is a member of the Absecon American Legion, where he holds the title Junior Vice Commander. Community involvement goes beyond his professional life — Richard spends his free time working with veterans and children with disabilities. His biggest passion is coaching baseball and basketball for children with disabilities with the South Jersey Field of Dreams Program and Hoops for All. He is a graduate of Rutgers University and a veteran of the Iraq War as well as the Senior Government Affairs and Public Policy Specialist for South Jersey Industries (SJI). He handles local and state affairs throughout the South Jersey Gas service area and serves as the SJI liaison to business and community organizations.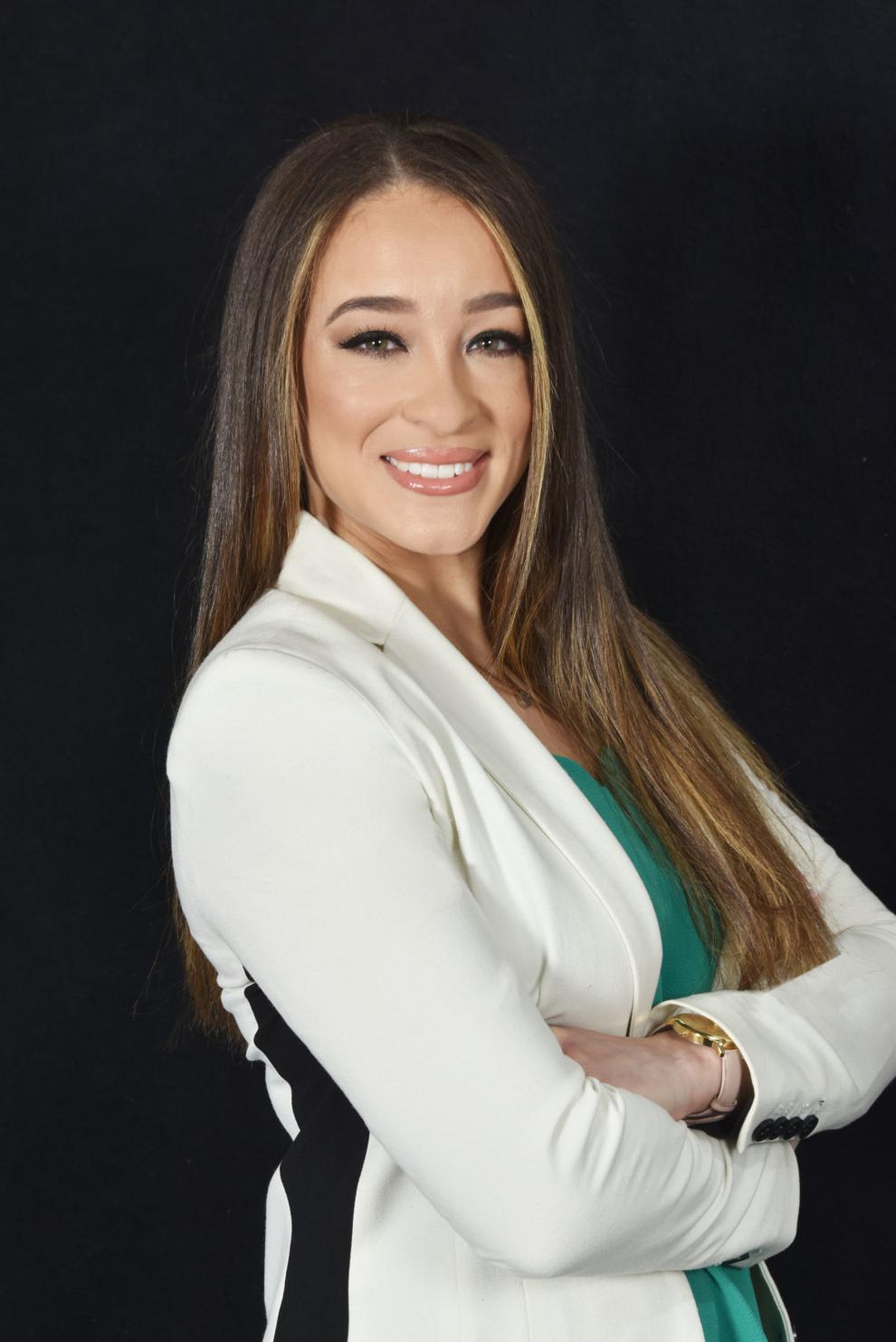 Brittany Diaz, 29
Player Development Manager, Hard Rock Hotel & Casino Atlantic City
A 2012 graduate from Stockton University, with a Bachelor of Arts in Psychology. Brittany began her career in the casino industry at Borgata Hotel Casino & Spa, then later explored the non-profit sector, becoming an advisor at the Covenant House in Atlantic City. During her four-year tenure, Brittany worked with the region's at-risk youth then was elevated to the Development Team at Covenant House Pennsylvania. This position focused primarily on marketing and fundraising initiatives, in addition to donor cultivation and stewardship. Now, as the Player Development Manager at Hard Rock Hotel & Casino Atlantic City, Brittany quickly grew within the company after joining as a grand opening team member. She continues to play an integral role in supporting the property's overall marketing initiatives, while working to strategize customer development and retention. In her current position, she supports the SVP of National Marketing and the VP of Marketing playing a crucial role in acting as a liaison between the operations teams. She is also a member of the Community Relations Committee at Hard Rock, a volunteer group that supports property-wide community efforts that take place internally and externally. Brittany's charitable arm continues to lend a helping hand, as she remains committed to the mission of Covenant House by being a Team Leader for the Hard Rock group which has raised $21,000 over the last two years for the organization's annual Sleep Out: Atlantic City Community Edition. She is dedicated to helping at-risk youth by serving as an Ambassador on the Board for the Covenant House. Brittany is also a proud former Lady Falcon and still holds two high-school records for track & field over a decade later.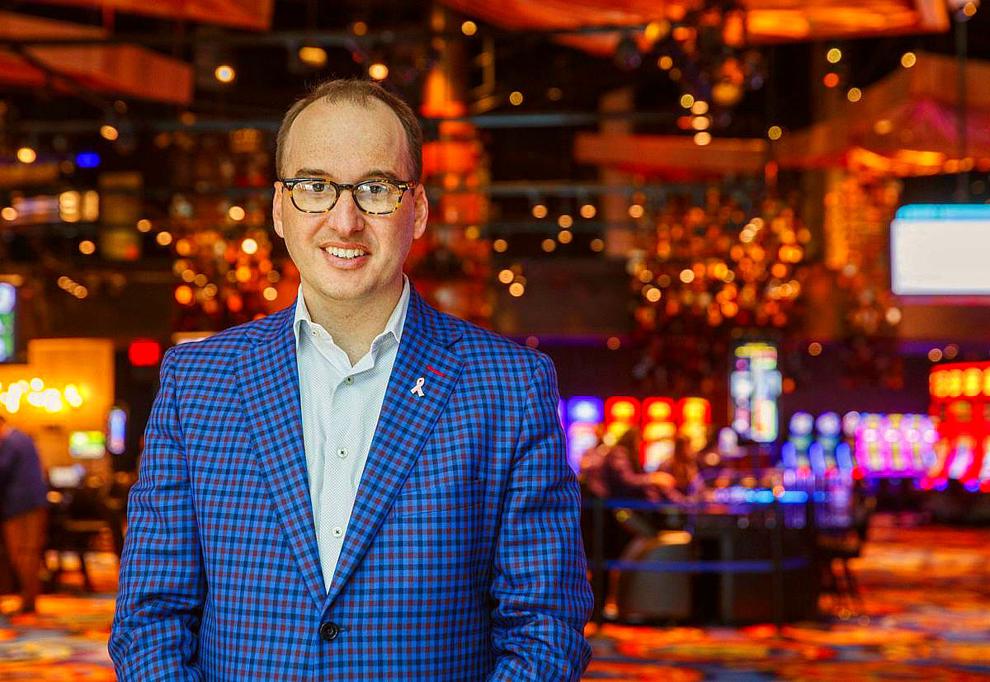 Michael A Donovan, 34
Chief Marketing Officer & Senior Vice President, Ocean Casino Resort
Michael joined Ocean Casino Resort in March of 2019 and since then has been at the helm for the property's resurgence. He has led the strategic marketing vision for this $2.5 billion-dollar oceanfront property in the heart of Atlantic City. Michael has over 13 years of experience in the gaming industry. Prior to joining Ocean Casino Resort, he served in senior marketing roles at Peninsula Pacific Entertainment and Tropicana Entertainment, leading successful marketing turnarounds for both companies. He serves as a board member for the Greater Atlantic City Chamber and North Beach Committee. In addition to being an advocate for autism awareness, Michael is actively involved in the community, participating in fundraising for Ronald McDonald House Charities, The Alcove Center for Grieving Children & Families, Marine Mammal Stranding Center and the Margate Business Association.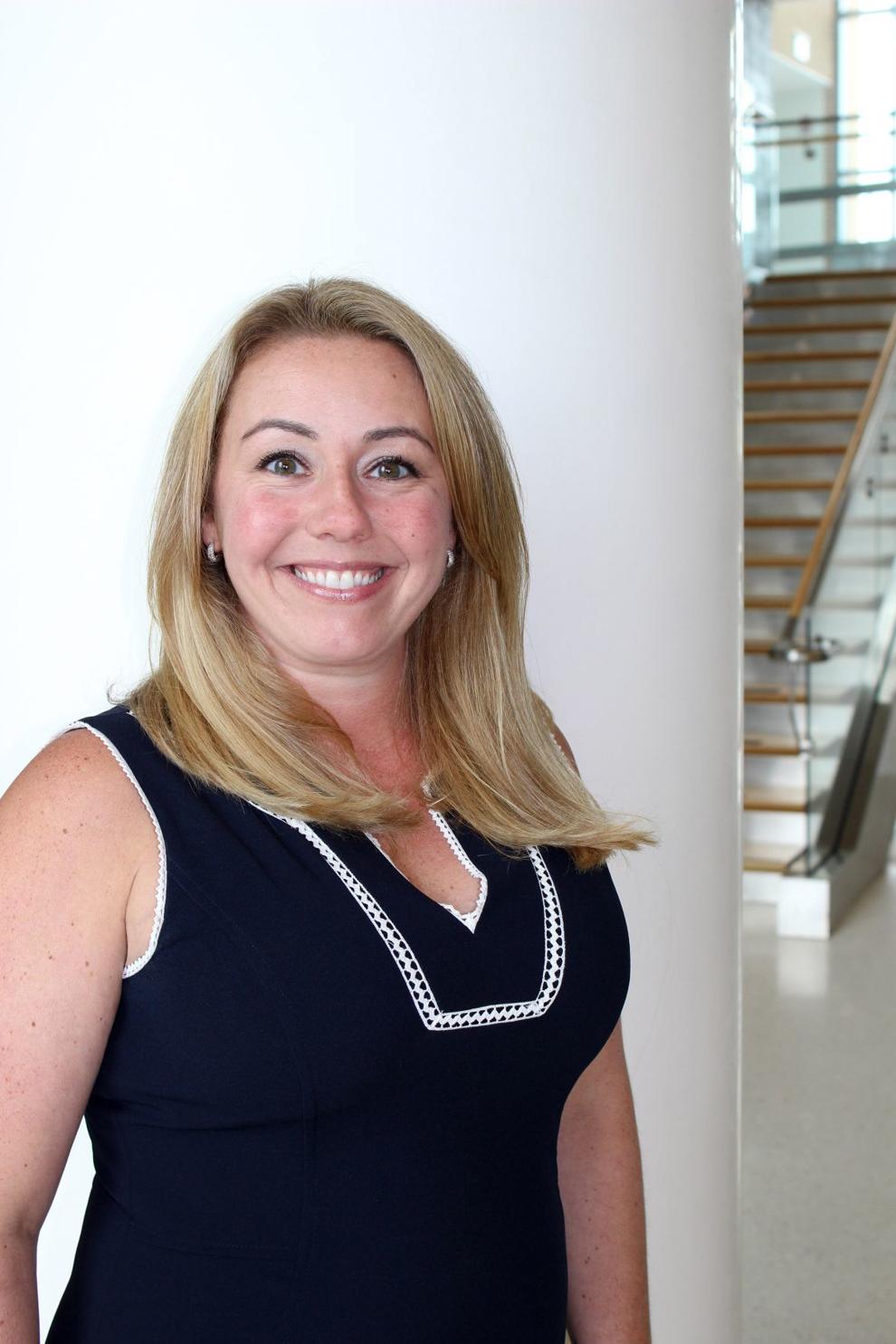 Jessica Giles, 38
Development Manager, Shore Medical Center/Business Development Manager-Shore Physicians Group
Jessica Giles was born and raised in South Jersey, returning to the area after graduating from Villanova University in 2003. As the Development Manager for Shore Medical Center in Somers Point, Jessica takes the lead on Shore's annual "A Cause to Celebrate" gala, which has raised more than $2.5 million for cancer care in our community since its inception. She also manages the Stainton Society, the longest running donor society at Shore Medical and hosts numerous other fundraising events throughout the year. In addition to her fundraising role, Jessica serves as the Business Development Manager for Shore Physicians Group, connecting physicians and the community to SPG's network of specialists and providers. Jessica's passion for fundraising started long before she began fundraising professionally. Her longtime dedication to assisting those in need in our local community has led to her involvement in many national and local charities, especially the Leukemia & Lymphoma Society, serving as a team mentor and assisting other athletes with training and fundraising initiatives. More recently, Jessica has joined Diabetes Training Camp in their quest to help athletes with diabetes. Here, Jessica served on the planning committee for their large fundraising event, which funded scholarships to diabetics attending their summer camps. Jessica takes pride in volunteering with the Alzheimer's Association's 2019 Walk to End Alzheimer's, as this cause is very important to her personally. She participated herself and led Shore Physicians Group's organization-wide effort to raise money for this all-important cause. Jessica is a proud mother of two sons, and attributes her success to the support of her family, friends, colleagues and motivation to be a great role model for her boys.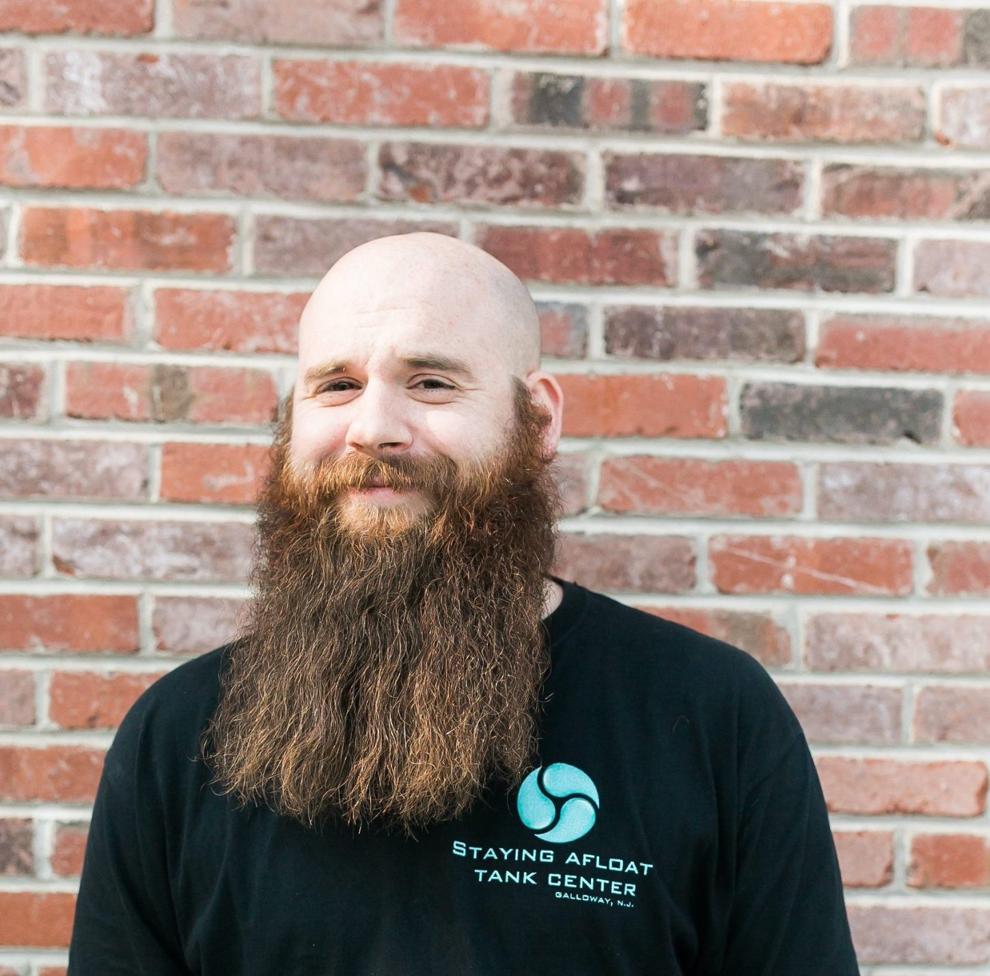 Jim Grisinger, 38
Owner, Staying Afloat Tank Center
Jim Grisinger is the owner/operator of Staying Afloat Tank Center located at the Exchange in Galloway, Township. Staying Afloat is the area's only floatation therapy center. Jim, a veteran bartender, decided to embark on a new business after suffering from nerve damage in his neck. He found instant relief after his first float and immediately wanted to share his experience with others. Since 2016, Jim has been creating programs to help community members find relief too. Jim currently collaborates with Enlightened Solutions and with the help of his wife, Stefanie, is creating a Veterans program for both active and inactive military personnel. His passion to help military vets comes from his relationship with his Uncle Audie, who lost his battle to cancer in 2018. For the past several years, Jim has contributed to numerous charities and events within the community, including Angels in Motion, AtlantiCare, New Day Family Success Center, Upper Township Cheer Association, the Ocean City Education Foundation, local school districts, and the Cape May County Veterans Affairs. When Jim is not at the shop, you can find him enjoying time with his family; being a father to Evelyn and James is his favorite role.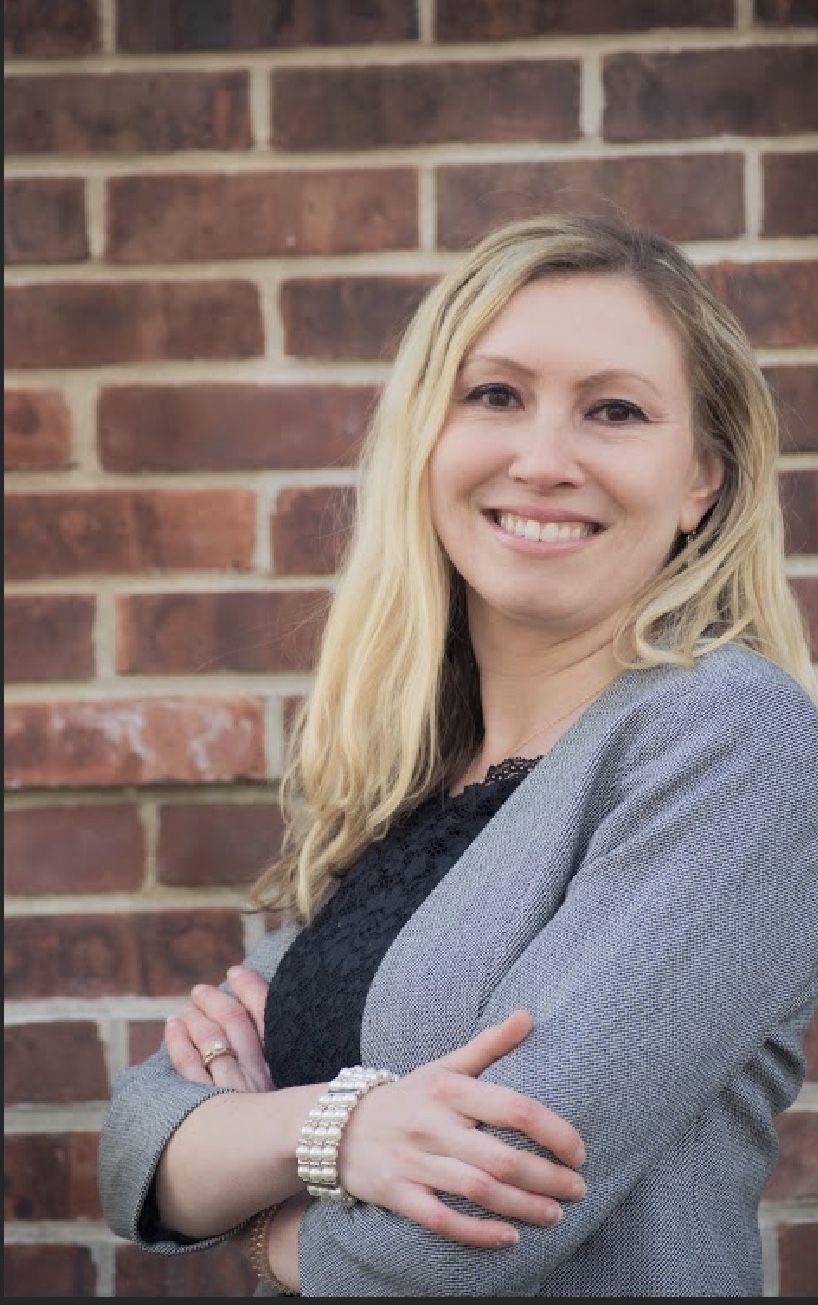 Erika Halayko, 35
Assistant Prosecutor, Atlantic County Prosecutor's Office
Erika Halayko serves as an assistant prosecutor with the Atlantic County Prosecutor's Office and as a senior adjunct professor of English at Atlantic Cape Community College. After graduating from Rutgers University magna cum laude, with a B.A. in English and Criminal Justice, she attended Seton Hall Law. Erika became an Assistant Prosecutor in 2010 and currently serves in the Special Victim's Unit, handling sexual assault, official misconduct and financial crimes cases. Erika also volunteers as the office's chief intern coordinator, where she serves as a mentor to rising stars in the legal profession. Erika regularly participates in the Coalition for a Safe Community and the Atlantic County Bar Association.  She has spoken as a panelist on various topics, including trial strategy and human trafficking and has served as a mock trial coach and judge for the Atlantic County Mock Trial Competition. An avid creative writer, Erika has had several poems published in the college's Literary Magazine, "Rewrites."
Sadia Hasib, 34
Sales Manager, Wyndham Destinations
Sadia Hasib is a Sales manager for Wyndham Destinations, a Fortune 500 company. She started her career in 2011 as a Front Desk Associate and has been promoted rapidly during her nine-year tenure. Her work ethic and dedication to Wyndham Destinations has allowed her to be selected for her current position in management where the company assisted her in getting her real estate license. As well as a sales manager, she is also a licensed cosmetologist who has worked for Daja Hair Salon in Ventnor. Sadia is a 2011 graduate of Rutgers New Brunswick, with a BA in Psychology. She was inducted into Lambda Tau Omega Sorority Incorporated. The sorority's philanthropic focus is children, which spawned her to volunteer with Walk of Dimes, an autism awareness campaign, and several campaigns for child abuse. She has also been a volunteer at The Boys and Girls Club, and hosted a summer camp for the PAL in Atlantic City. In addition she has had involvement with Toys for Tots, the Atlantic City Women's Shelter, and The Atlantic County Humane Society. Sadia takes pride in being a mentor to young women. She believes in helping them build a positive mindset, confidence and ambition. The same qualities that led her to her current position with Wyndham Destinations. Sadia once weighed 250 pounds and with diet, exercise, and perseverance was able to lose over 120 pounds. Her success pictures are featured at Dr. Varallo's office in Linwood, who assisted her in her weight-loss journey. She has since introduced many people to Dr. Varallo to help them with their own weight loss. Sadia is a single mother of two beautiful boys. As a mother, she hopes to instill in them the values she prides herself on, while assisting them to be good, productive and kind men. In her free time, Sadia enjoys dining out, fashion and spending time with her family.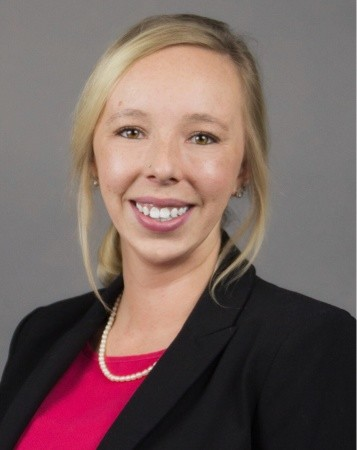 Charity Jeffries, 28
Chief of Staff, Assemblyman Vince Mazzeo and John Armato
Charity Jeffries is the Chief of Staff to Assemblyman Vince Mazzeo and Assemblyman John Armato. In this role she serves as the policy and political advisor to both Assemblymen. In addition to her current role, Charity also serves as the finance director for both Assemblymen Mazzeo and Armato. Prior to her role, in the legislature, Charity served as the field director for New Jersey's Second Legislative District campaigns and in this capacity served as the Atlantic County field lead for Governor Phil Murphy's gubernatorial campaign. Charity is also a veteran of numerous political and issue-based campaigns in North Carolina and Massachusetts. In addition to her day job, Charity recently launched an LLC focused on political fundraising for progressive local, state and federal candidates in South Jersey. In this capacity she looks forward to working closely with small business and vendors throughout Atlantic County and all of South Jersey. Charity was a 2018 New Leaders Council, New Jersey Chapter 2018 Fellow, she currently serves on the NJ NLC boar as Development Director. Charity also serves as the President of the Atlantic County Young Democrats. Originally from North Carolina, Charity holds a Bachelor's Degree in Political Science and Psychology from Western Carolina University, and is an alumni of Alpha Gamma Delta International Fraternity, Theta Omicron chapter.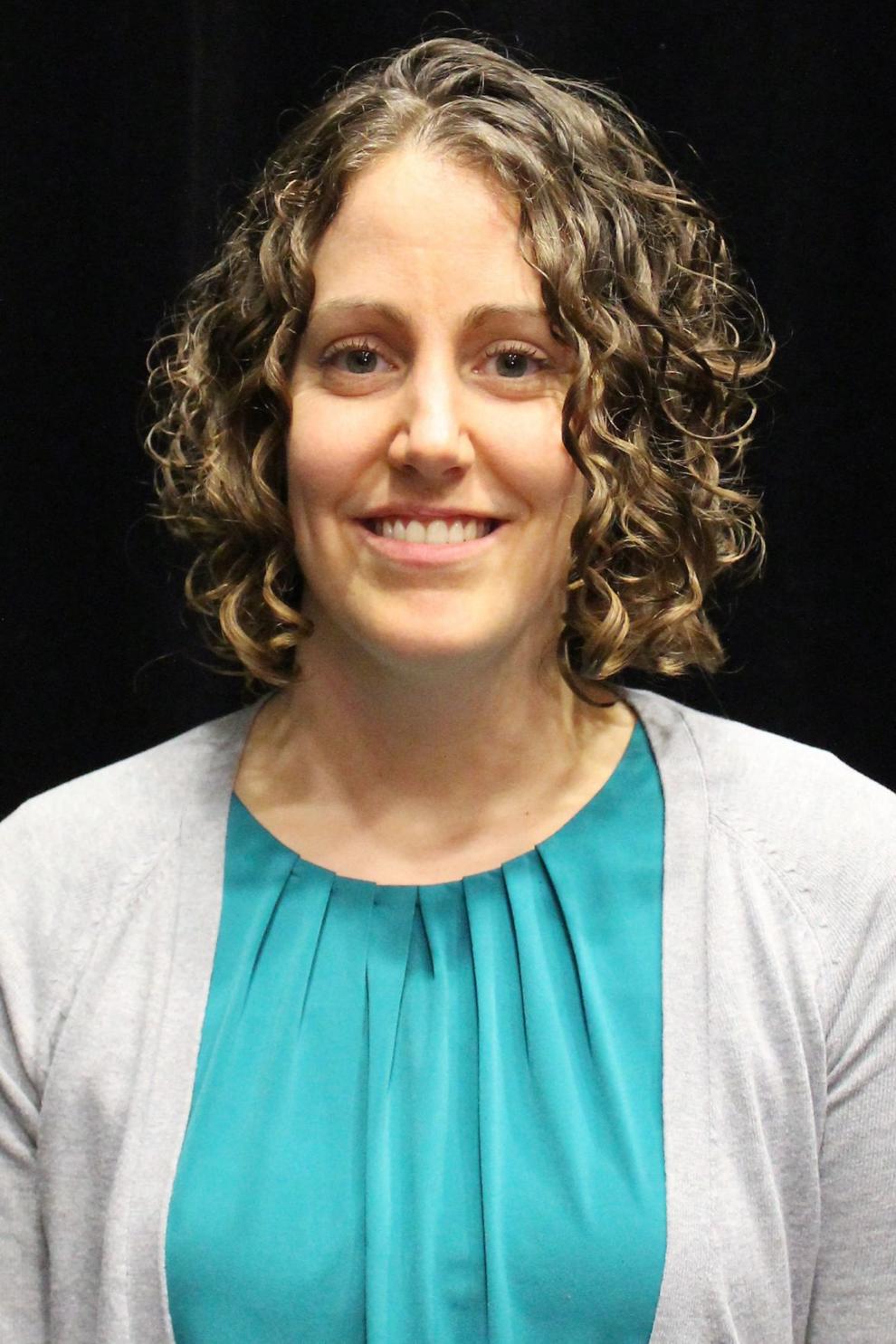 Corrine Kopp, 34
Clinical Social Worker, Corrine Kopp LCSW, LLC
Corrine Kopp practices as a licensed clinical social worker and energy healer. Specializing in eating disorders, depression and anxiety, from which she herself has recovered, Corrine incorporates mindfulness, meditation, breath work and energy clearing into her work. Her Bachelors' Degrees are in psychology and Spanish with a specialization in women's studies and her Master's Degree is in clinical social work. Corrine has worked in the field of mental health for over 14 years and is certified as a Reiki Master and as a facilitator for mindfulness-based eating awareness training, heartfulness meditation, and Eat Breathe Thrive groups. Corrine is trained to teach both Bikram and Yin yogas and has completed a mindfulness-based stress reduction course and a silent retreat at a Theravada Buddhist Monastery. Corrine strives to be a beacon of hope for those with whom she has the opportunity to work.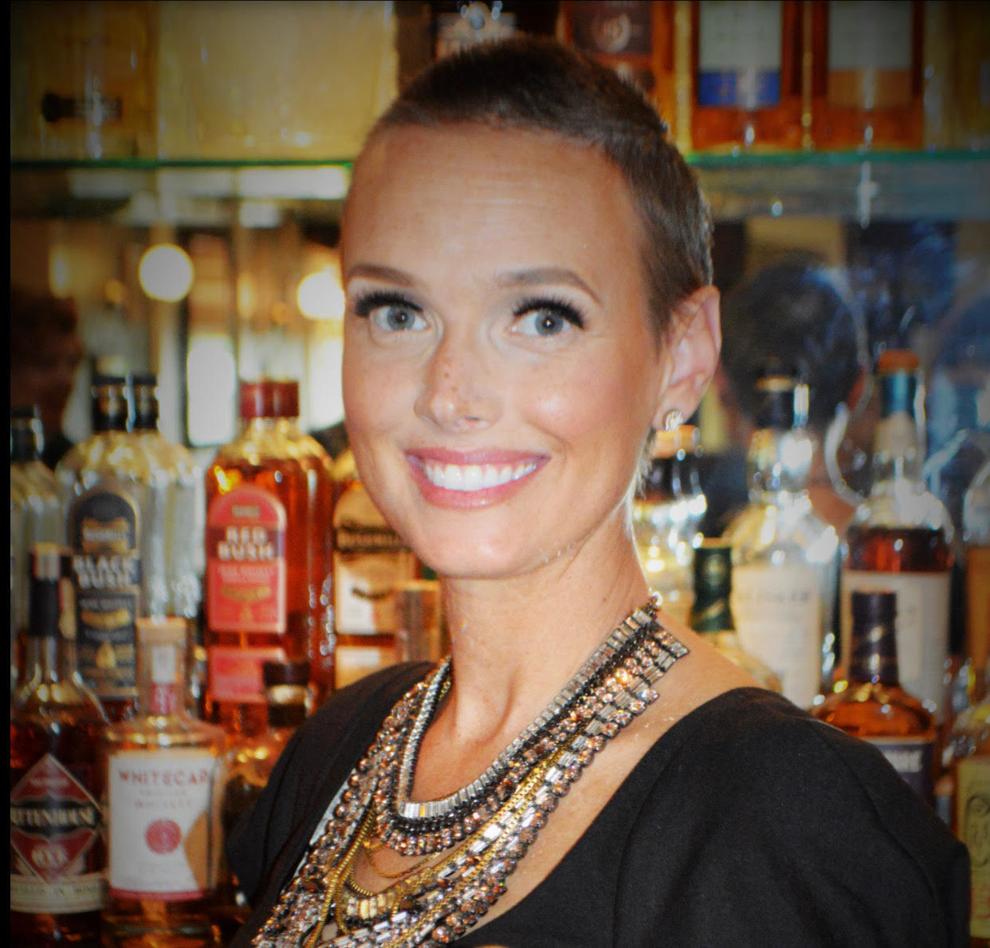 Kathleen Lloyd, 38
Co-Owner, Josie Kelly's Public House
Kathleen Lloyd is the co-owner of Josie Kelly's Public House, a welcoming space filled with good food, drink and live music located in Somers Point. Kathleen, is responsible for the aesthetic and interior design. Her other contributions to JKPH include the beverage program, many menu concepts, marketing and special events. Born in Atlantic City, she attended Holy Spirit High School and Cape May County Technical School for Cosmetology. It was through cosmetology Kathleen discovered the St. Baldrick's Foundation, while volunteering as a barber. In 2009, Kathleen and her husband Dermot teamed with American Haircuts to create a St. Baldrick's event that has raised over $1.4 million to date. Kathleen has shaved her own hair off to raise money for this cause, twice! The legacy continues at Josie Kelly's Public House, as their 2nd St. Baldrick's event will be held on May 21. They hope to surpass the $32k they raised their first year.  Kathleen works closely with local charities such as the Humane Society of Ocean City, Faces 4 Autism, CASA, and Tony Mart Cares. Her latest project is World Down Syndrome Day, The Art of Inclusion, a children's art show where children donate art and 100% of the proceeds will benefit, Nothing Down. Being a mother to her three sons Seamus (5), Cal (3), and Ronan (1) is what Kathleen considers her greatest achievement. She attributes her success to the support of her loving family.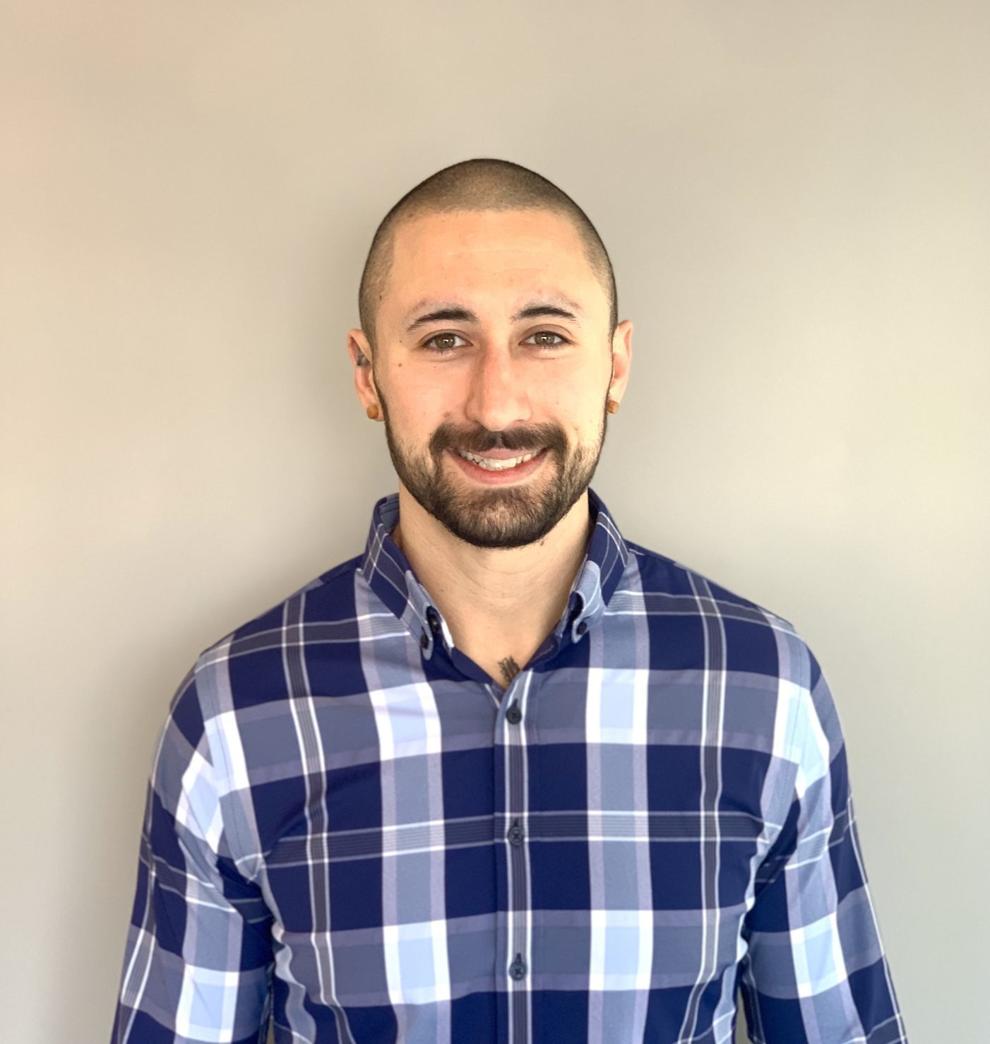 Jared Lombardi, 31
Project Manager, Rich Energy Solutions
Jared is a lifelong resident of Atlantic and Cape May counties. He is currently employed as a Project Manager at Rich Energy Solutions and a professional bar back at Maynard's Café. Jared has overcome many struggles in his life with his mental health which has led him to becoming a mental health advocate and devoting his time to working with Spread the Love Foundation. Spread the Love Foundation is dedicated to promoting mental health awareness and suicide prevention in the local school districts. In addition to working with Spread the Love Foundation for numerous events, Jared creates and sells wristbands that promote mental health awareness in which all proceeds go directly to Spread the Love and other mental health charities locally and throughout the United States. The wristbands promote the motto "don't give up," which is something Jared stands by each and every day.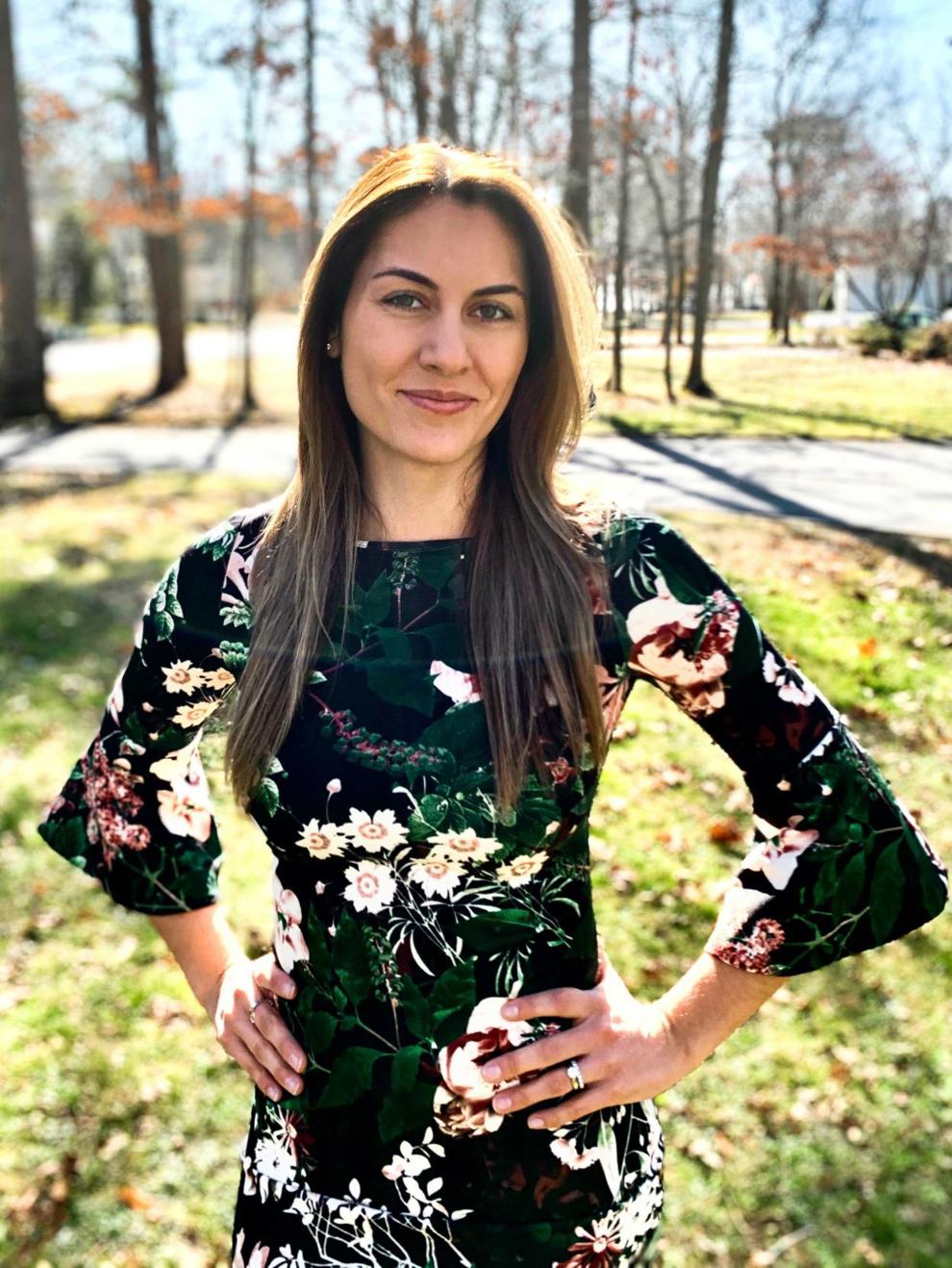 Jennifer Love, 26
Second Lieutenant, Air National Guard/177th Fighter wing
Jennifer Love is an Atlantic County native, currently residing in Egg Harbor Township. Jennifer enlisted in the New Jersey Air National Guard in July 2015 and earned her officer commission in December 2019. In addition to becoming a subject matter expert in multiple areas of military personnel she has been the recipient of several awards for her excellence, most notably the 2018 Air Reserve Component Force Support Squadron Airman of The Year. Jennifer is currently in her second year of her doctorate studies toward an Ed.D. in Organizational Leadership. While balancing her full-time job, Air Guard duties, and doctoral studies, Jennifer also is the Atlantic County Administrator for the Toys for Tots Foundation. In 2019, she coordinated the dissemination of over 60,000 toys to 1,409 families. Jennifer and her husband have sponsored an Atlantic County elementary school classroom in need, for which they have donated classroom supplies and daily snacks.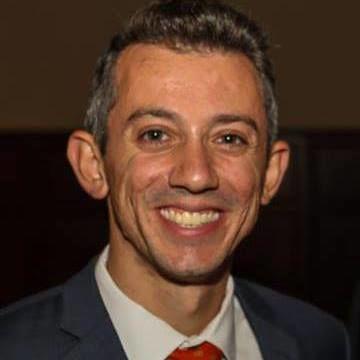 Joe Martucci, 28
Meteorologist, The Press of Atlantic City
Born and raised in New Jersey, Joe Martucci loves South Jersey weather. As the Meteorologist for The Press of Atlantic City, Joe's job is to plan out the days of his viewers and readers. Living well into the digital age, Joe works to get the message out through video broadcasts, written forecasts, podcasts, social media and more. Earning a Bachelor of Science in Meteorology from Rutgers University, Joe volunteers his time to many in the Garden State. Joe has shared his lifelong passion for weather with numerous schoolchildren, government officials, environmentalists and seniors through 44 community outreach events in 2019. Joe is also on the board of the Art Dorrington Ice Hockey Foundation and a supporter of the Patcong Creek Foundation. Joe has been selected as Grand Marshall of the Sea Isle City Columbus Day Parade and the emcee for the Catholic Diocese of Camden 'Justice for All' Dinner. Joe is a five time New Jersey Press Association Award winner during his time at The Press of Atlantic City. Joe attributes his success to his family, friends and co-workers. 
Camille L. McKnight, 35
Attorney, Cooper Levenson
Camille L. McKnight, an attorney with Cooper Levenson, Attorneys at Law, is a member of the Education Law Practice Group. The attorneys is this group guide New Jersey public school district officials through the widely varied aspects of education law that impact schools on a daily basis. Camille serves on the Rutgers Law School Alumni Board of Trustees, has worked with the Rutgers Minority Students Program and serves on the Atlantic County Bar Association's Young Lawyer Division Board. Her community service efforts through these groups includes mentoring law students, hosting community events for children in Camden, pairing up with the Community FoodBank of New Jersey and Let Us Eat – Please, Inc. to pack boxes for a summer feeding program, and hosting holiday parties for children in disadvantaged neighborhoods. Camille has volunteered as a mentor for Big Brothers/Big Sisters. Camille graduated from Syracuse University and Rutgers University School of Law — Camden.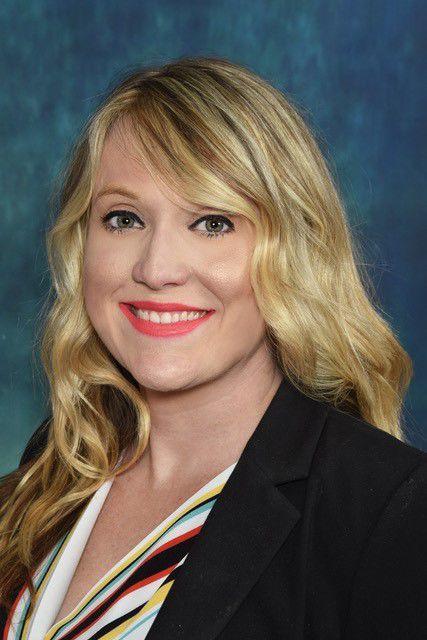 Joanna McNally, 36
Director of Guest Experience, Borgata Hotel Casino & Spa
Joanna McNally studied at East Stroudsburg University, where she earned a degree in Recreation and Leisure Services Management. After interning in Atlantic City, Joanna arrived at Borgata in 2006, where she took on a brand new role in a newly formed department with the goal of recovering customers in the event of service breakdowns. It is the ultimate customer service position, and Joanna's co-workers say she is exceptional at it. A member of MGM's Corporate Social Responsibility foundation, Joanna has volunteered with Covenant House and works with CASA as a children's advocate for children in foster care. Additionally, she has used her vacations teaching English at an orphanage in Africa. When not at Borgata or volunteering, Joanna enjoys traveling abroad to explore different cultures and spending time with her dog, Flux Capacitor.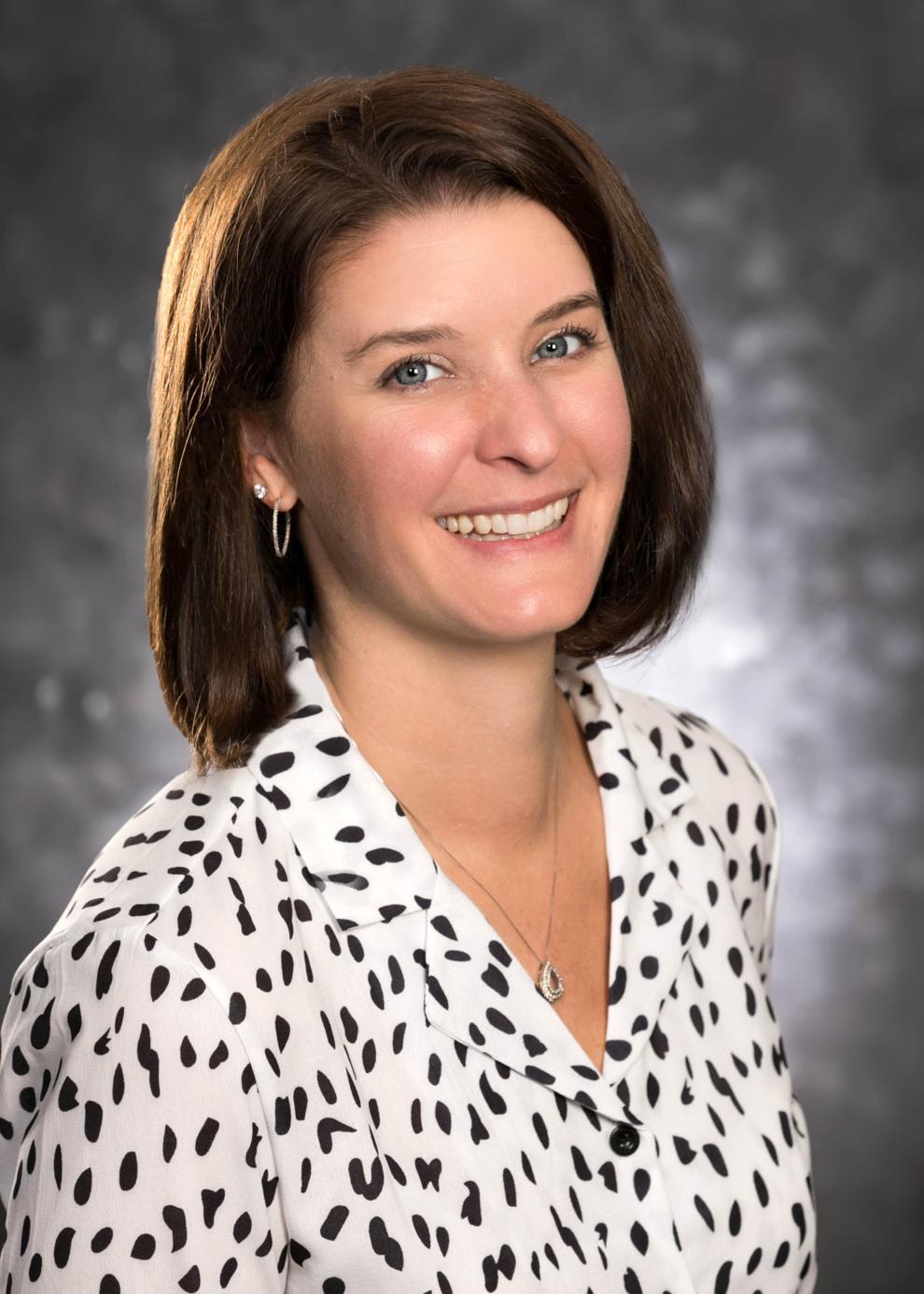 Amanda D. Melendez, 38
Director of Value Based Programs, AtlantiCare
Amanda Melendez is the Director of Value Based Programs at AtlantiCare, providing leadership over value-based care.  Prior to this role, Amanda worked in infection prevention at AtlantiCare and Thomas Jefferson University Hospitals.  She is an adjunct instructor at Stockton University and assists her husband in running their business, A&B Tree Services, LLC. Amanda received her Master of Public Health with a concentration in Epidemiology and Bachelor of Science in Psychology from the University of Florida.  She is certified in infection prevention and control. Amanda serves on the Practice Guidance Committee, which is a national committee for the Association for Professionals in Infection Control and Epidemiology.  She serves as the co-chair of the fitness employee resource group at AtlantiCare, BALANCE. She is married to Hiram Melendez, with whom she has a son, Angelo, 6, and two-step children Aliana, 16, and Brayden, 14.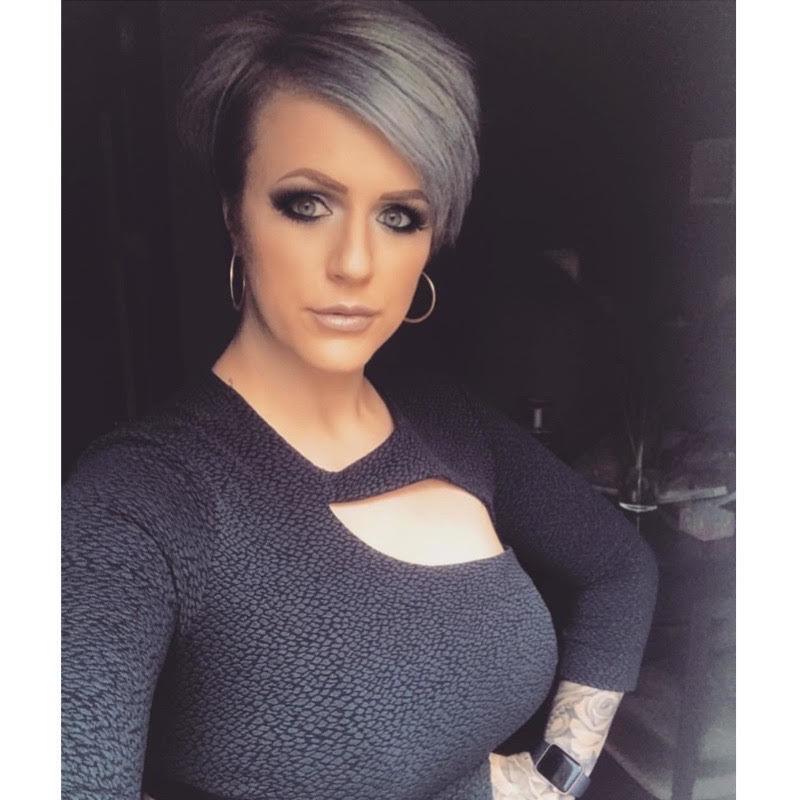 Megan Molinowski, 37
Owner, Running With Scissors
Megan Molinowski is a lifelong resident of Ocean City. She recently opened up her own salon called Running With Scissors on Asbury Avenue. Megan is thrilled have achieved her lifelong goal of being a contributing small business owner in her home town. Megan currently works with the Atlantic City Rescue Mission by providing a drop-off site in her salon for donations. She is on the board of the Old Fogey Farm, a vegan animal rescue sanctuary, which provides a safe haven for special needs farm animals that would otherwise have been slaughtered. Megan has spent years fostering newborn kittens for numerous animal shelters, bottle feeding them until they are healthy enough for adoption. She also provides free haircuts for anyone that is donating hair to organizations such as Lock for Love or Wigs for Kids, and provides appointments outside of business hours so those going through chemo can have a privacy during the emotional time of shaving their heads and proper fitting and cutting of the clients wig, also at no charge.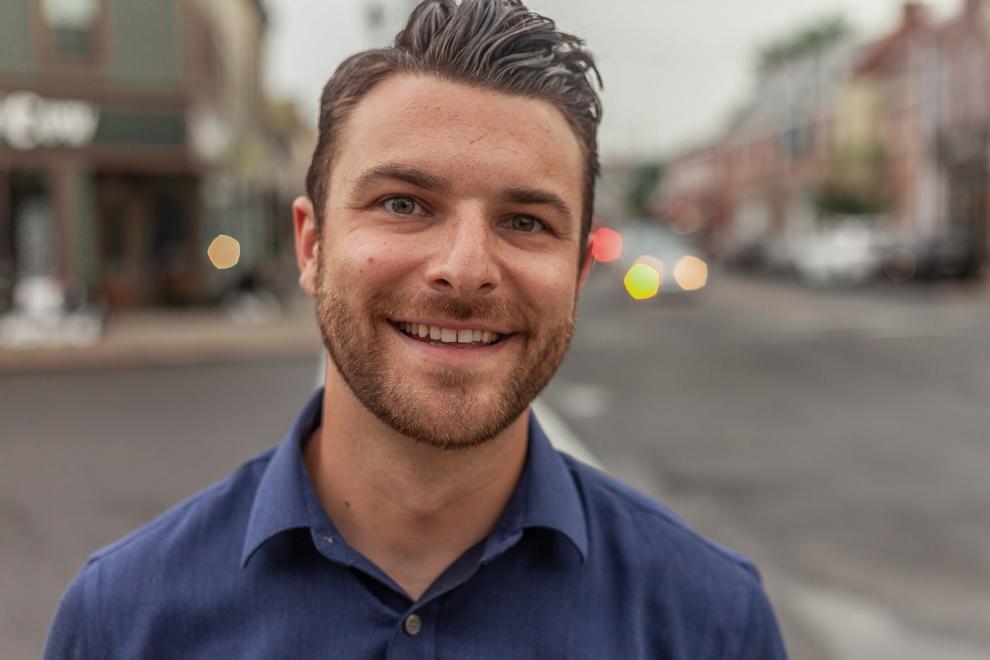 Jonathan Oliva, 31
Coucilman, Hammonton Township/Manager of Engineering Services, South Jersey Gas Company
Jonathan Oliva, recently elected to the Hammonton Town Council, is also Manager of Engineering Services with South Jersey Gas Company. As a 2006 graduate of Hammonton High School and a 2010 graduate of Rutgers University's School of Engineering, Jonathan has focused his 10-year engineering career on improving safety, operational efficiency and bringing technological advancements to his industry. Jonathan is a Project Management Professional (PMP) and a Certified Planning Engineer (CPE). As a Councilman, Jonathan serves as Chairman of both the Business and Industry Committee, as well as the Quality of Life Committee in his hometown. In addition to his work on Town Council, Jonathan also serves on the Hammonton Planning and Zoning Board and is an active member of the Hammonton Sons of Italy Lodge #1658. Jonathan also serves on the Hammonton Early Childhood Education Center's Schoolwide Planning Team and the Rutgers University Design Thinking Advisor Board, where he helps design school goals and create innovative curriculums to help students and educators collaborate toward success.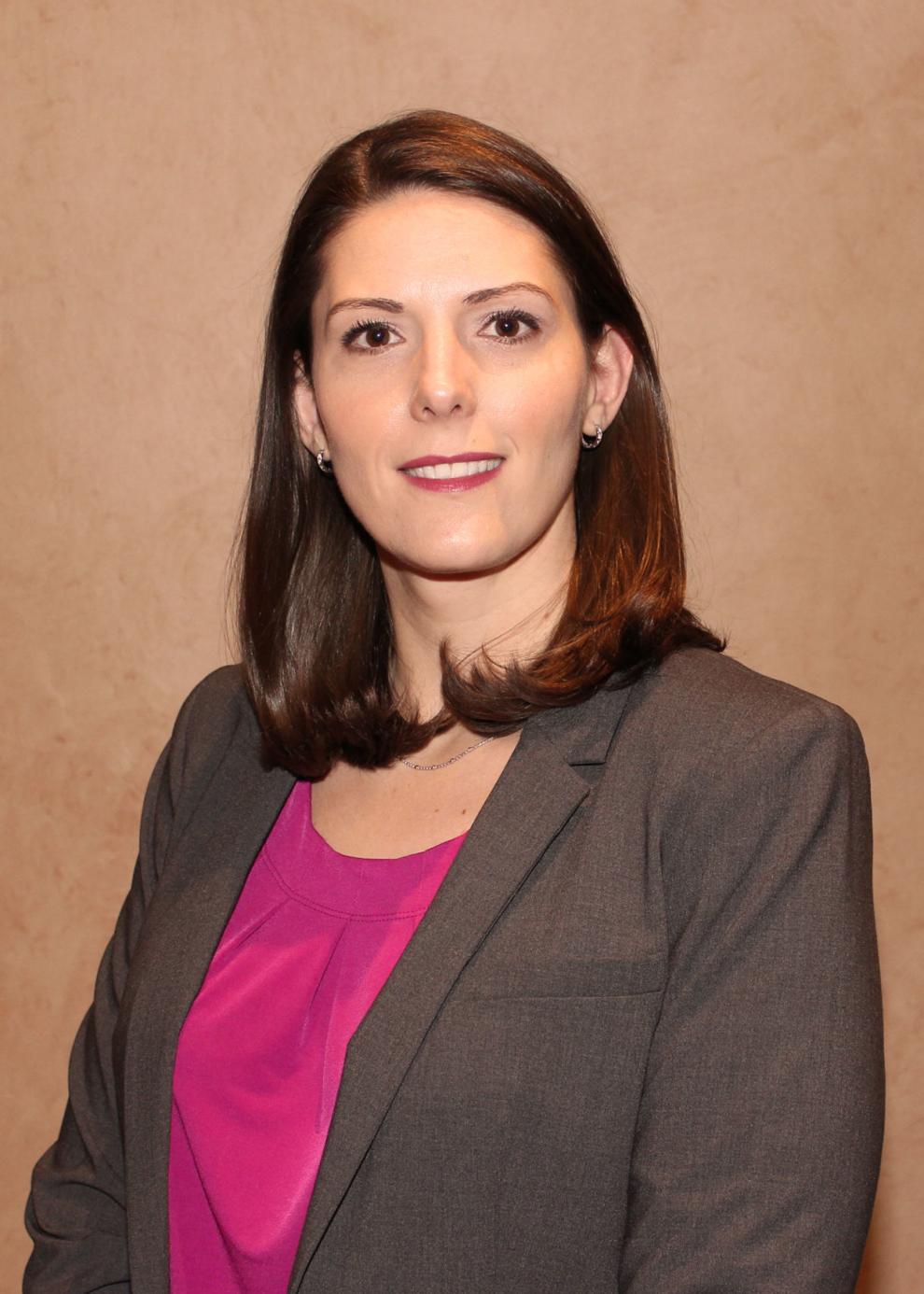 Jillian Reed, 36
Director of Special Events, Tropicana Atlantic City
Jillian Reed is Director of Special Events at Tropicana Atlantic City, where she plans and oversees the execution of the property's extensive promotional calendar and retail events.  A 2005 graduate of William Paterson University, Jillian holds a degree in Music Management and Marketing.  She began her career at Worldwide Entertainment Group in New York City, where she assisted in all aspects of artist management.  After relocating to Atlantic County, Jillian joined Tropicana's Special Events department in 2008.  In her current role, she is responsible for creating engaging parties, sweepstakes and tournaments as well as managing a high volume incentive gifting program. In addition to the day-to-day marketing initiatives, Jillian is instrumental in Tropicana's Taste of the Quarter, one of United Way's largest annual fundraisers.  She also organizes an annual holiday toy drive for Atlantic County Toys for Kids. Jillian resides in Linwood with her husband Jason and 9-year-old daughter Madelyn. Outside of work, Jillian and her family enjoy traveling and are working towards visiting all 50 states.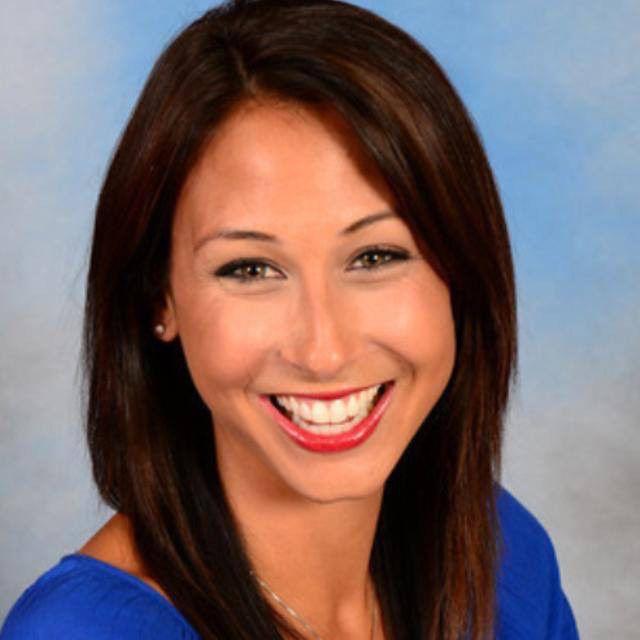 Jennifer L. Salerno, 30
Social Media Manager, Golden Nugget Atlantic City
Jennifer L. Salerno was born in Pennsylvania. Her love for the shore brought her "home" to Linwood where she resides with her husband, Michael, newborn son, Anthony and two pets. Jennifer is the Social Media Manager at Golden Nugget. For the last five years, she has been successful in establishing and maintaining a substantial social media presence for the organization. Jennifer's commitment is also seen outside of the office through her dedicated and charitable work in the community. As a volunteer CCD teacher, and Lector, Jennifer is instrumental in sharing her faith with Linwood's youth at Our Lady of Sorrows Parish. Her positivity, smile, and spirit are infectious, and her impact is seen through her thoughtfulness, kindness, and willingness to go above and beyond for others. Jennifer's life mission is to continue showcasing her love and support for her family, coworkers and community, leaving her mark everywhere she goes.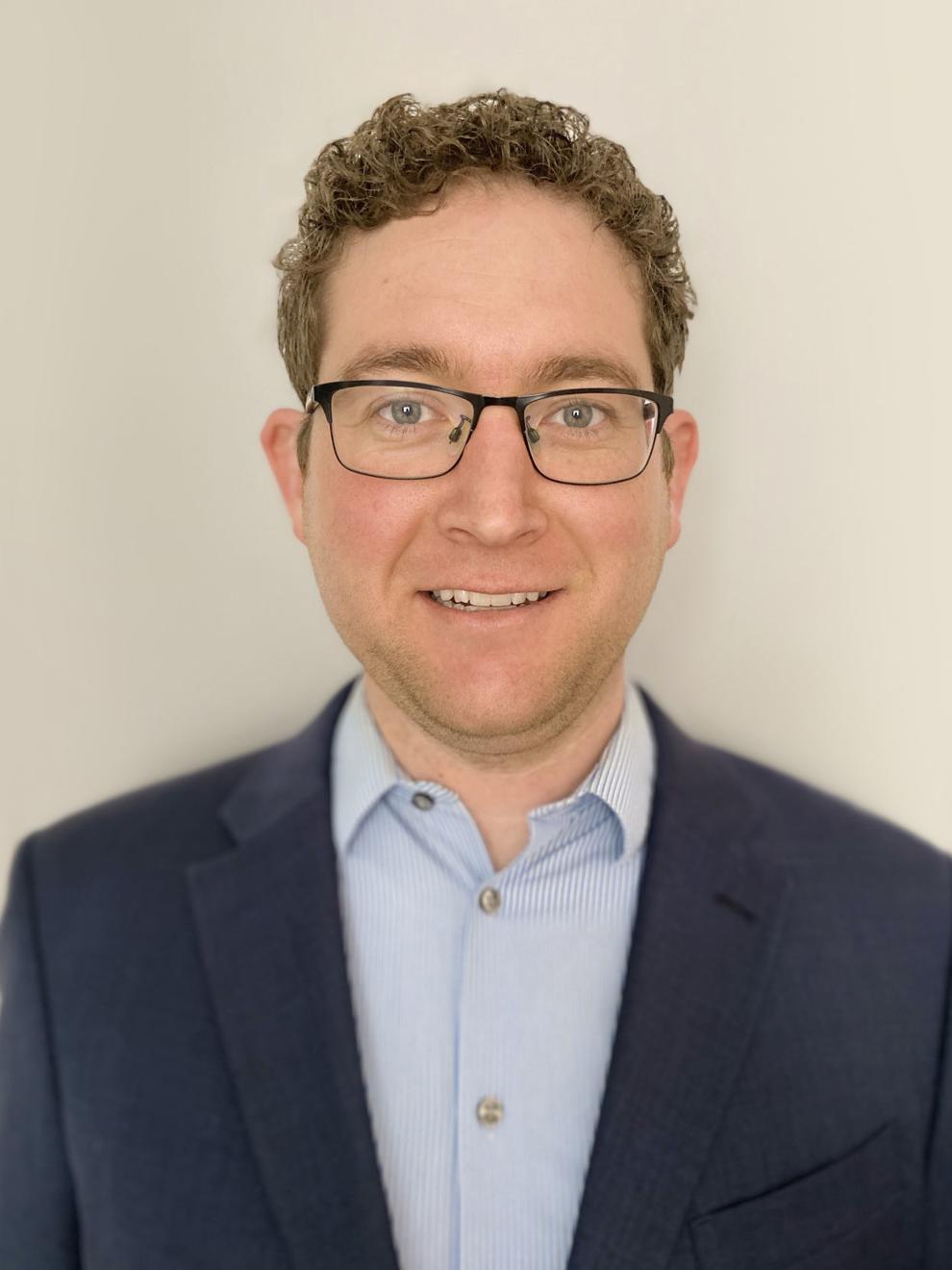 Greg Schneider, 35
Principle Engineer, Kates Schneider Engineering, LLC
Greg Schneider, principle engineer at Kates Schneider Engineering, LLC, is a graduate of Egg Harbor Township High School, Drexel University with degrees in Environmental and Civil Engineering, and NJIT with a degree in Surveying Engineering. Greg is a licensed professional engineer, professional land surveyor, professional Planner, certified municipal engineer and certified floodplain manager in New Jersey. He is one of only 35 licensed surveyors in the state under 40 years old. He currently serves as city engineer for Somers Point and was awarded second place in the NJ Society of Municipal Engineers Project of the Year Awards for the city's transient marina in 2019. Greg is a board member for Kizzy's Place Animal Rescue, where he oversees transfers from shelters, coordinates adoptions and manages volunteers at various stores where adoptable cats are kept until they find forever homes, as well as serves as an active foster for cats and dogs.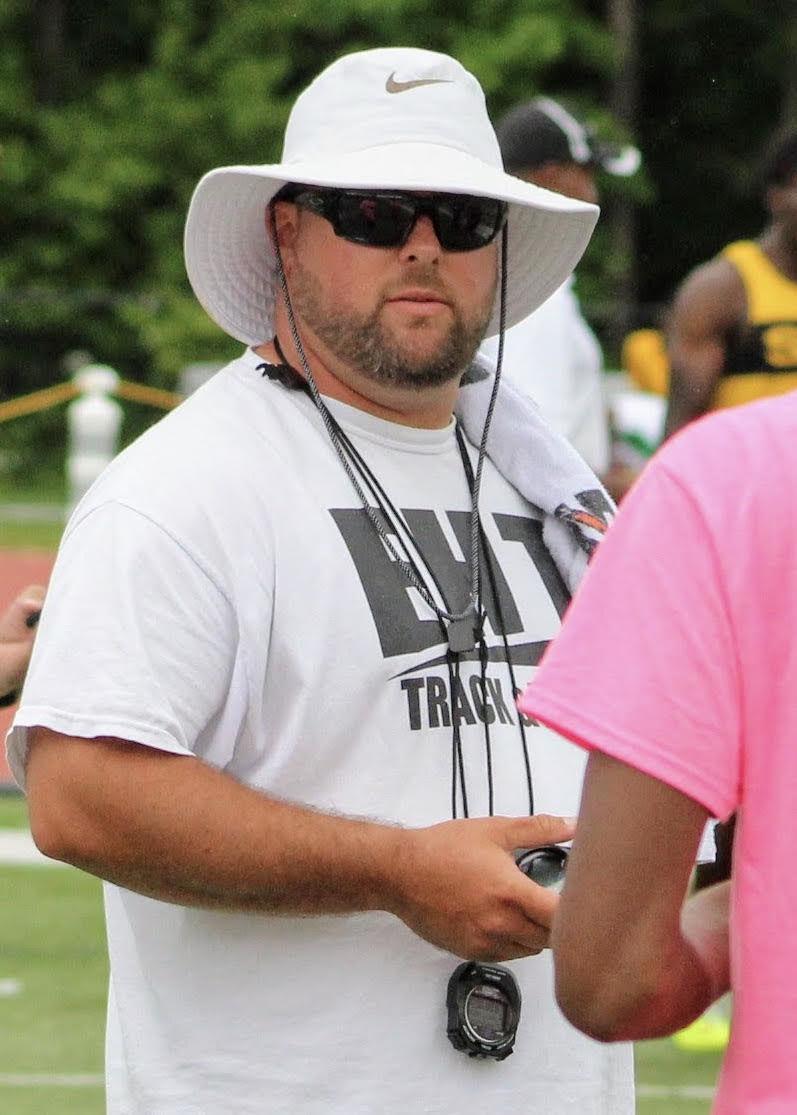 Ryan Smith, 36
Health and Physical Education Teacher, Head Boys Track and Field Coach. Egg Harbor Township High School
Known simply as "Smitty" to his students and peers, Ryan Smith teaches adapted physical education along with strength and conditioning classes at Egg Harbor Township High School. One of the school's most beloved educators, Smitty was recently named the 2019-2020 EHTHS Teacher of the Year. A 2002 EHTHS graduate, Smitty earned his Bachelor of Arts degree in health and exercise science from Rowan University in 2007. He began his career as an assistant football coach at EHTHS before transitioning to track and field, gaining a new love for the sport thanks to mentor George "Wilk" Wilkinson. Since taking over as head coach in 2010, Coach Smitty has turned EHT's Boys Track and Field team into a perennial powerhouse, winning nine South Jersey Group IV Sectional Championships and one New Jersey Group IV State Championship. Serving alongside a dedicated coaching staff, he's helped send dozens of student-athletes to compete at the collegiate level. Coach Smitty is a three-time recipient of the Press of Atlantic City's boys' track and field coach of the year award. Smitty credits his success to the many relationships and experiences he's had throughout his lifetime dedicated to teaching and coaching. He supports several community causes, including the HERO Campaign, the A.C. Rescue Mission and the Positive Coaching Alliance. Off the field, he spends his time with his wife Carli and their two sons Clayton (5) and Bennett (3). Most recently, he started a new coaching endeavor, serving as a volunteer coach for his son's tee ball and soccer teams.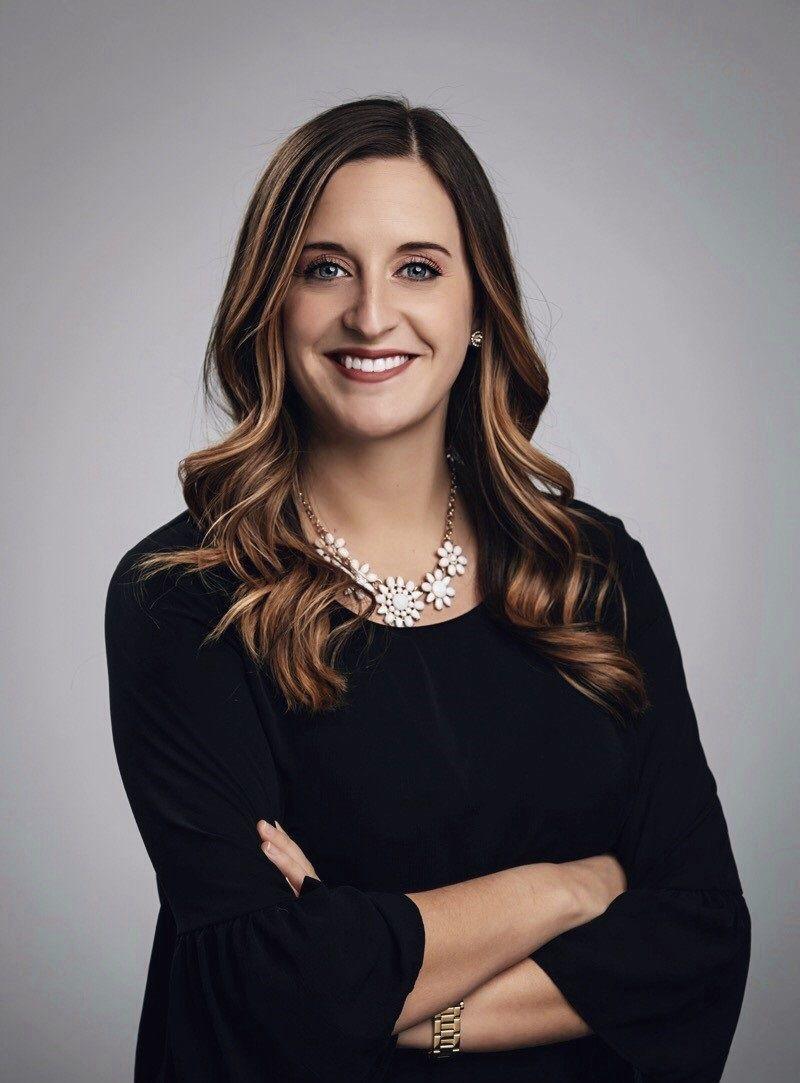 Valerie Soltis, 26
Regional Manager of Special Events & Promotions, Caesars, Bally's and Harrah's Resort Atlantic City
As the Regional Manager of Special Events & Promotions for Caesars, Bally's, and Harrah's Resort Atlantic City, Valerie Soltis plays an integral role in the strategy, planning, communication, and execution of all marketing initiatives and events.  After graduating from Rutgers Business School in 2014, Valerie began her career at Caesars as a Special Events Coordinator. She was promoted to a supervisory role after a year and a half, before reaching her current role within another two years. She is grateful to Caesars Entertainment for giving her the opportunity to earn her Lean Six Sigma Green Belt as well as become the co-chair of Savvy, a business impact group created to empower women by providing opportunities for networking and career development with the ultimate goal of increasing the representation of women in the internal talent pipeline.  Valerie currently lives in Egg Harbor Township with her fiancé, Mathew, and two goldendoodles. After 11 years together, they are thrilled to be getting married this September.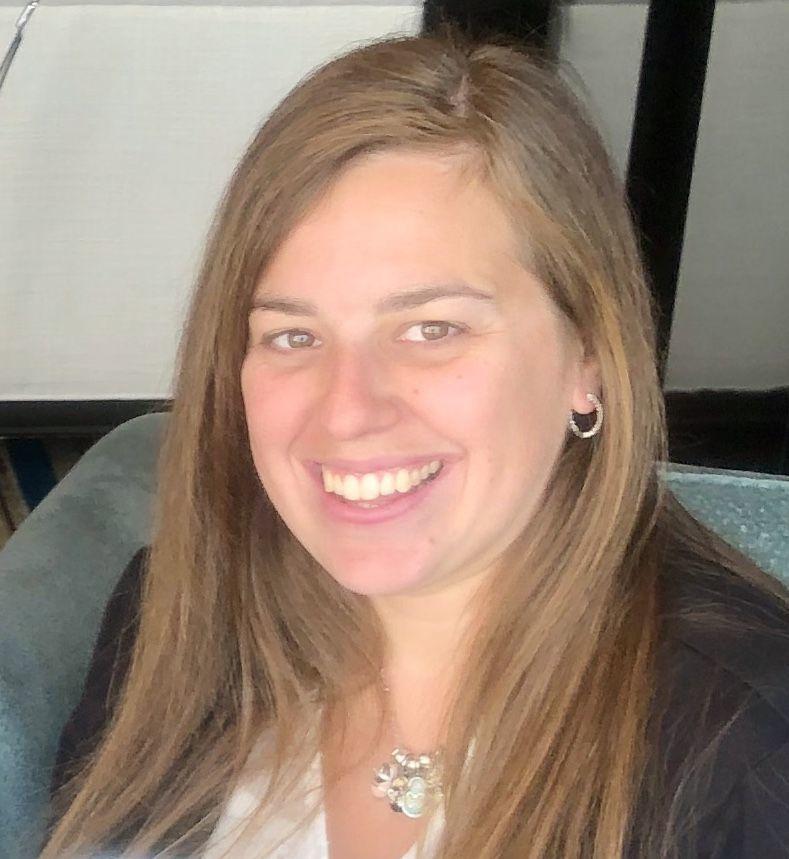 Jillian Tafeen, 35
Operations Manager, A-1 Residential Cleaning
Jillian Tafeen is the operations manager at her family owned company, A-1 Residential Cleaning of Ventnor.  She is a resident of Northfield and the dedicated mother of 4 children, Zachary (9), Matthew (8), Eli (6) and Samantha (4). When Jillian is not working, she volunteers to help at the Milton and Betty Katz Jewish Community Center, the PJ Library, and the Northfield Community School. Jillian is on the Early Childhood Committee at the JCC and helped launch their annual Designer Bag Bingo fundraiser.  In addition, Jillian is the coordinator of our local PJ Library chapter that provides Jewish education to children through local events and children's books. Lastly, Jillian has become very involved at her children's community school in Northfield, where she holds the titles of room mom, teacher appreciation coordinator, Art Goes to School coordinator, door decorating specialist, classroom party planner, and, most recently – Northfield Board of Education Member.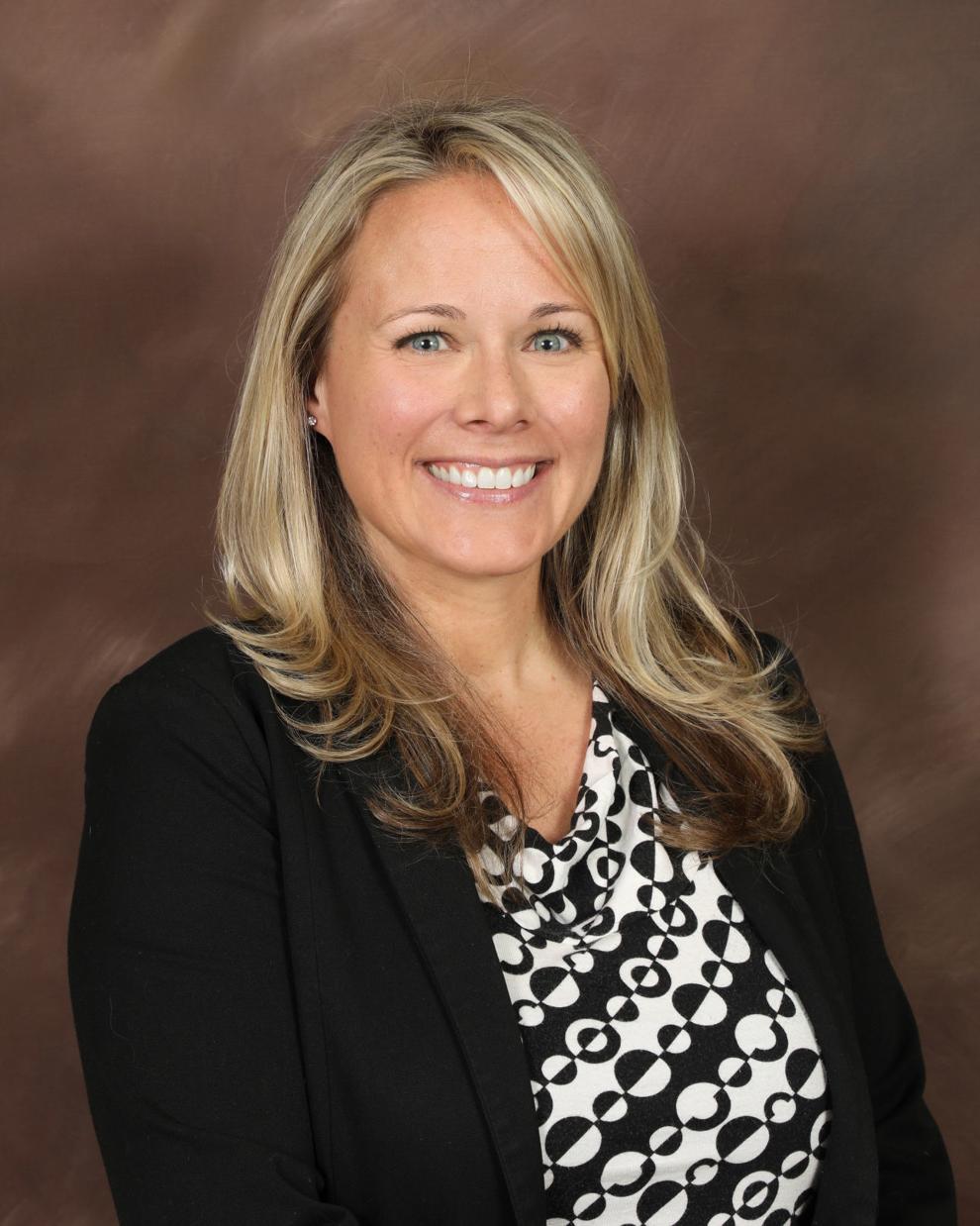 Shannon Thompson, 33
Beverage Operations Manager, Bally's Atlantic City and Caesars Atlantic City
Shannon Thompson is the Beverage Operations Manager for Bally's and Caesars casinos. Shannon started at Caesars at the age of 16 doing beach rentals during summer breaks from Holy Spirit High School and Stockton College. Since then she has continued to climb the ladder, spending 17 years in both hotel and beverage management. Since taking ownership of the beverage programs, Shannon manages a staff of close to 350 employees daily and with a big smile everyday. Her skills at motivating people and her passion to have others succeed and have fun at work lead to the overall service success of both properties. She has helped the departments at both properties raise thousands of dollars toward Ronald McDonald house each summer. As well as participating in Adopting an Elder program each year and helping to raise thousands of dollars towards benefits for employees in need. When not working, she enjoys time in her new home with her pride and joy, her son, as well as family and friends.
Stephanie Troiano, 36
General Manager, Maynard's Café
Stephanie Troiano is the General Manager of Maynard's Café, a local bar and restaurant established over 50 years ago by her grandfather. Stephanie attended Atlantic City High School, and then went on to graduate with honors from West Virginia University in 2005, earning a degree in Health and Physical Education.  She was pursuing a career in teaching when her family needed her to step in and take on a full time role at Maynard's. Throughout her management career, Stephanie has coordinated with many community organizations, creating numerous successful charity events. Her true passion is using her resources to help others in the community. A few yearly charity events she has spearheaded are the Leprechaun Crawl, benefiting Adelaide's Place, the Santa "Cause" Crawl, an event that raised money for local families in need, and "Putt 4 Paws," a mini-golf tournament that aided a local animal rescue. Stephanie was also one of the creators of the first Maynard's "Pop Up" Market, a community event benefiting local artists, animal rescues, chefs and businesses. When Stephanie isn't busy working, she enjoys spending time at home in Somers Point and traveling with her wife and 2 rescue pups.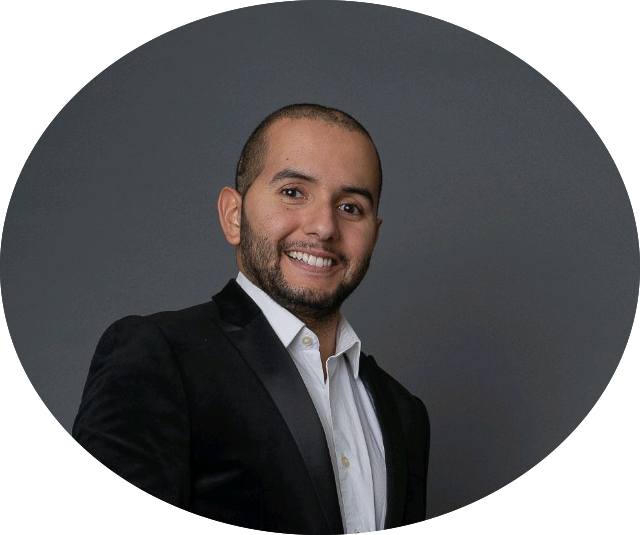 Josh Vadell, 32
Hero 10-year veteran, Atlantic City Police Department
Josh is a husband and the father of three girls. He is a 10-year veteran of the Atlantic City Police Department. On September 3, 2016, while on duty, he was shot in the head and critically injured while he and his partner interrupted an armed robbery. Josh is the president and co-founder of the certified non-profit, The Josh Vadell Foundation, which provides monetary and emotional support to law enforcement officers critically injured in the line of duty, as well as their families. The foundation also donates to multiple community efforts. Josh now publicly speaks and owns JLV Presentations, where he travels the country sharing his miraculous story of love, resiliency and how the warrior spirit plays a significant role in surviving critical incidents.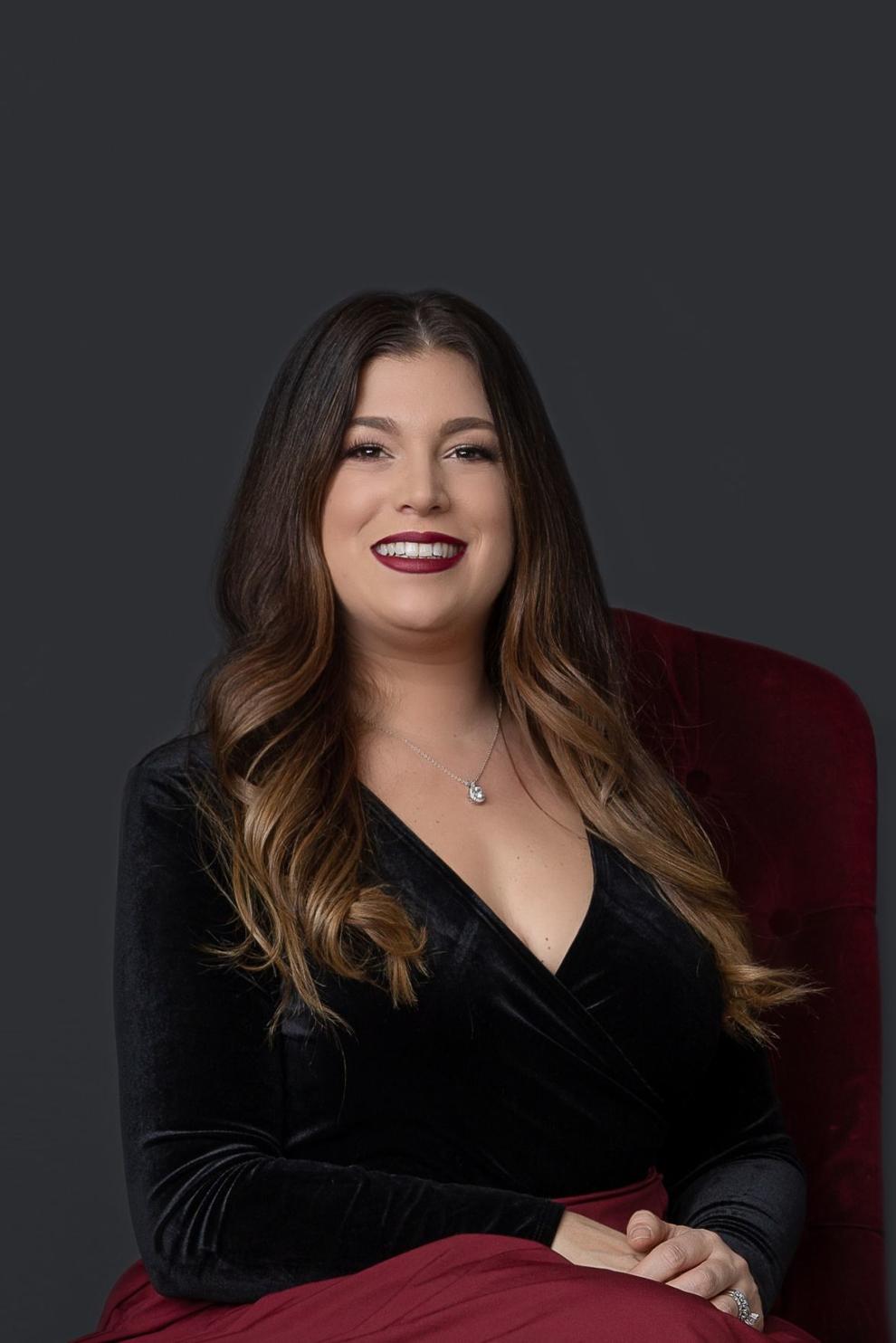 Laura Vadell, 35
Co-Founder, Josh Vadell Foundation
Laura is a wife and mother of 3 girls. She is the Co-founder and Vice President of the certified non-profit, The Josh Vadell Foundation, which provides monetary and emotional support to law enforcement officers critically injured in the line of duty, as well as their families. The foundation also donates to community efforts. Laura has been involved in multiple community-based fundraisers such as Dancing Under the Stars for the Food Bank of New Jersey and Law Enforcement United's Road to Hope. Helping others is a continued passion for her. This December she will graduate with her bachelor's in science in Nursing from Stockton University's accelerated program, where she is also an active member of the Stockton Nursing Club — Manahawkin Division.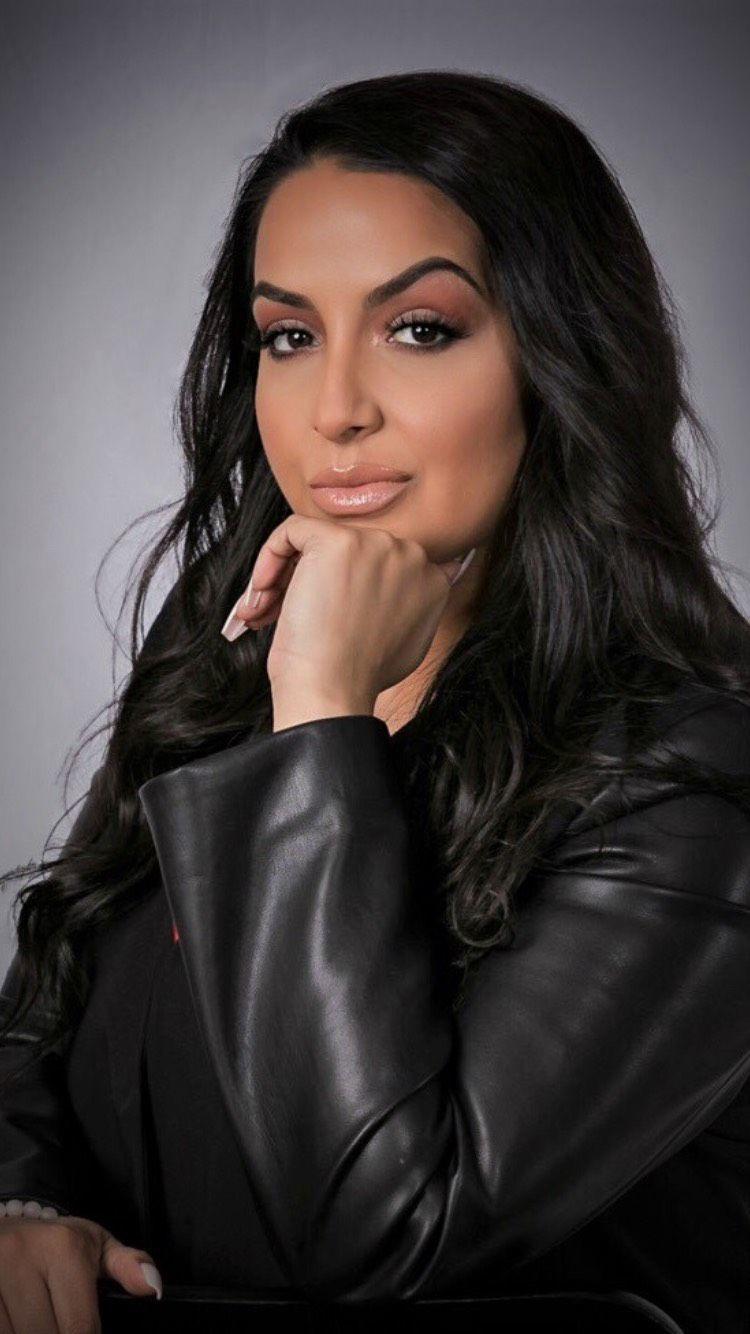 Tiffani Vargas, 35
Owner, Faces Makeup Artistry
Tiffani Vargas new from a young age she was meant for something more. So, when the time came, she selflessly joined the United States Navy. During her time enlisted, she was taught to be independent, self-sufficient and hard-working which helped her during her times serving in Operation Enduring Freedom and Iraqi Freedom, as well as during her three months providing first responding assistance and relief to those hit by hurricane Katrina in Louisiana. After coming back home to New Jersey, Tiffani immediately started working towards her passion, beauty. Over the past few years she has built her skill, passion and clientele base tenfold, allowing her the opportunity to open the doors to her own studio, Faces Makeup Artistry. Tiffani is also an active committee member for Local 54, which she worked alongside with opening the new Hard Rock Hotel and Casino in Atlantic City. While working two jobs and being a single parent she still makes time to give back to the community, providing her services for multiple charitable organizations such as "Pass it on," in which she provided food, clothing and time to help support local families in need. She donates her professional services for many local fundraisers as well as working alongside The Press of Atlantic City to help organize and deliver relief for Hurricane Maria. From wounded warriors to breast cancer awareness events, Tiffani makes it a point to continuously do her part within the community and the world. Tiffani hopes to inspire young women to work hard and never give up on their dreams, despite whatever challenges they may face.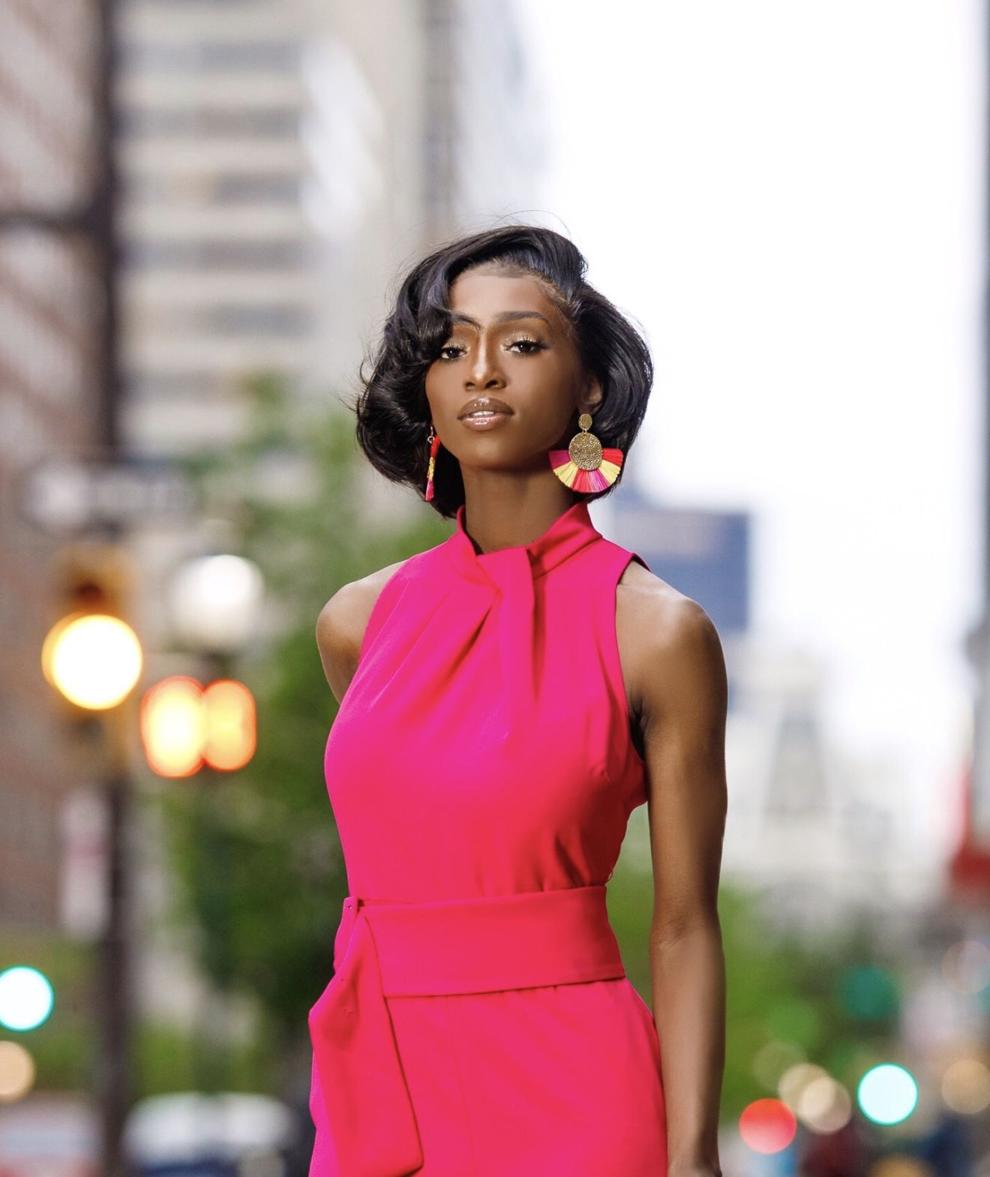 Franki Watson, 24
Owner/Founder, Faceless Fashion Apparel
Franki' Hall-Watson, having more courage than experience, decided to make her dream of building a clothing line a reality. At a young age, Franki' began grabbing the attention of her peers with her unique style and ambitious mind through social media, and with that, Faceless Fashion, an apparel brand that was created with the idea that your inner self is more valuable than your outer appearance was born. Franki' has seen how body image has changed over the years. She has noticed how people are more concerned with how others view them, causing them to lose interest in their inner self. Various media outlets have shaped modern popular culture and often influence public opinion. Franki' wants to change that. She feels that images portrayed by the media tend to influence people to strive to become someone else's idea of "perfect," when we were all born to stand out. Franki' takes pride in the fact that there is no one else on earth exactly like herself and she wants others to feel the same way. Besides running her apparel brand, Faceless Fashion, volunteering monthly, and giving back to her community, Franki' works during the day as a Special Events Coordinator for the City of Atlantic City.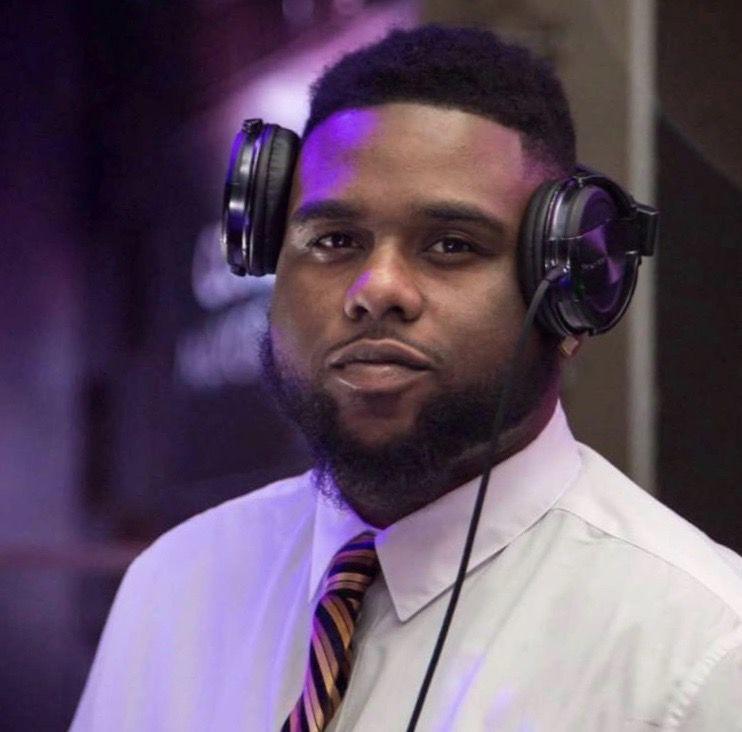 Ky'Shawn "IamYoungHitta"  Wyman, 27
Youth Mentor/Celebrity DJ/Music Executive
Ky'Shawn Wyman is best known as IamYoungHitta, a celebrity DJ, hype man, youth mentor, innovative music producer and Pro Tools certified sound engineer.
After getting his first vinyl turntable at the age of 10, Ky'Shawn knew that if he coupled his passion for music with hard work, dedication and perseverance, he would eventually have the career of his dreams. With almost two decades of experience under his belt, Wyman is now an expert at engineering new sounds, mixing songs and producing original music.
Some of his greatest accomplishments include opening for award winning musical artists and entertainers such as DMX, En Vogue, New Edition, Joyner Lucas, NBA Young Boy, Derrick "Take it to the Bank" Webster, and more. He works private parties for the area's elite, is the exclusive DJ for the Atlantic City Boxing Hall of fame and spins at the hottest nightclubs, including Harrah's The Pool After Dark, Anthem at Tropicana's The Quarter, The Wave Nightclub at Golden Nugget Atlantic City and various venues across the country.
As a 2020 Top 40 Under 40 award recipient, his talents go beyond the turntables. Wyman actively donates his free time to help the youth in his community. Whether it's coaching aspiring artists or creating a memorable experience at a pep rally, church function or high school prom, he rises to the occasion every single time. Ky'shawn participates in career days by speaking to youth about the importance of a positive mindset and inspires them to follow their dreams. He mentors the less fortunate as well as those with special needs and adolescents in the Juvenile Justice Commission of New Jersey. As a recognized influencer in the music industry, he recently joined forces with Multi-Platinum 4x Grammy Nominated Producer D/R Period in creating a production company that provides music scoring for film and television, as well as national and international major industry placements.