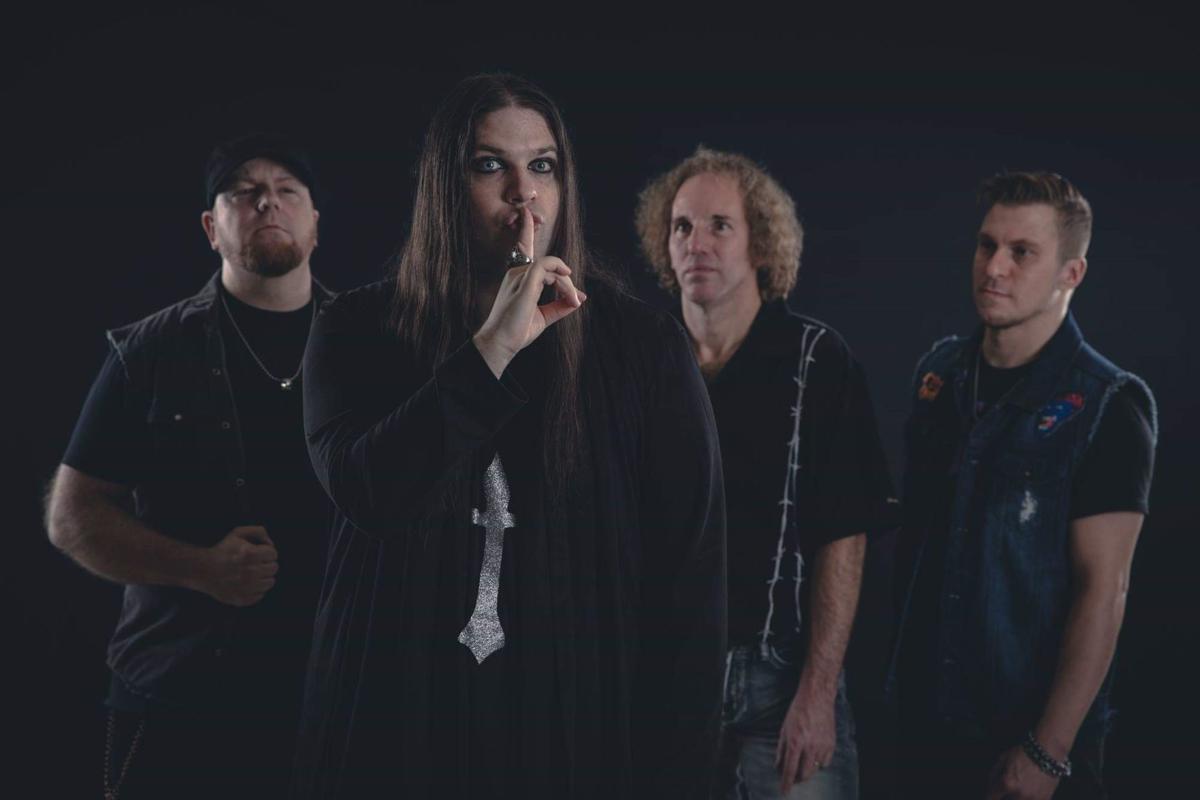 Ozzy Osbourne has had an interesting career path. During his heyday in the '70s and '80s he was painted as a scary heavy metal madman, best known for biting the heads off of live doves and releasing songs that allegedly contained secret messages designed to encourage listeners to commit suicide. Parents were deathly afraid of him and their rebellious kids couldn't get enough of him.
Years later, after appearing on countless reality shows, Ozzy's image has softened into that of a loveable, quirky old man. Just about nobody is concerned about him causing harm to our nation's youth anymore, and he has become one of the only figures in heavy metal music to truly be a household name.
But while public opinion on his persona may have shifted over the years, his music has remained popular throughout the ups and downs, with his status rising as fans young and old continue to sing along with hits like "Crazy Train" and "Shot in the Dark" whenever they hear them.
Unfortunately with COVID grounding nearly all major touring artists, those fans have no way to catch a live Ozzy Osbourne concert anytime soon. But they can go see the next best thing — an Ozzy tribute band.
And it just so happens there is one heading our way. At 8 p.m. Friday, Feb. 26, the Ozzy Osbourne tribute band Bark at the Moon comes to the Landis Theater.
Atlantic City Weekly: How did Bark at the Moon come to be?
Don Hosler: I have known our bass player Troy (Moser) since around 1992. We've played in several bands together, and back in 2015 he and I joined an Ozzy tribute band called Paranoid. That band got sidelined, and so Troy and I decided to start Bark at the Moon. We found a guitar player fairly quickly, but it took us about a year to find a singer who could do Ozzy Osbourne justice both in the voice and selling the persona onstage, because let's face it — if you are going to do an Ozzy tribute, you better have a good Ozzy. Finally, we found Greg and about a month and a half later we were playing shows.
ACW: Metal shows usually feature tightly packed crowds headbanging to the music. Does it feel odd to be playing seated theaters with social distancing?
DH: A little bit, yeah. But we went from March till September 2020 without playing a single show, so it eventually came down to just targeting venues that were trying to keep things alive in any capacity whatsoever. Because the one thing you don't want to do in this business is disappear if you don't have to.
ACW: Have you been traveling a lot?
DH: Oh we travel everywhere. We've been to New York and Delaware and we would have been to Virginia if they hadn't clamped back down on restrictions at the end of last year. We've got a boatload of shows waiting to be rescheduled.
ACW: How do you approach the visual elements of the show?
DH: Obviously, our singer Greg (Gory) tries to dress up to look as close to Ozzy as possible. Right now we have a backdrop that looks like a stone wall as well as two side scrims with werewolves on them. We are actually looking to revamp things with some new artwork too. We try to keep things as visual as possible. During one song Greg comes out with a big cross — we try to make it entertaining. I like to tell people, 'If you close your eyes, you would swear you are listening to the record and if you open your eyes you would swear you are at a live Ozzy show back in the 80s.'
ACW: As far as your song selections — do you stick to one period in Ozzy's career?
DH: We hit all eras. Nothing is off limits. We do some of the required Black Sabbath stuff, all the hits from Ozzy's solo era, some of his more recent stuff and even a bunch of the deep cuts for the diehards.
ACW: Heavy metal generally has a very limited appeal, but Ozzy seems to be the exception to that rule. A lot of people who wouldn't normally listen to metal are Ozzy fans. Why do you think that is?
DH: Ozzy is one of those entertainers that managed to cross generations. And part of it is certainly because he did the reality shows. But he has become more than just a musician. He's a cultural icon.