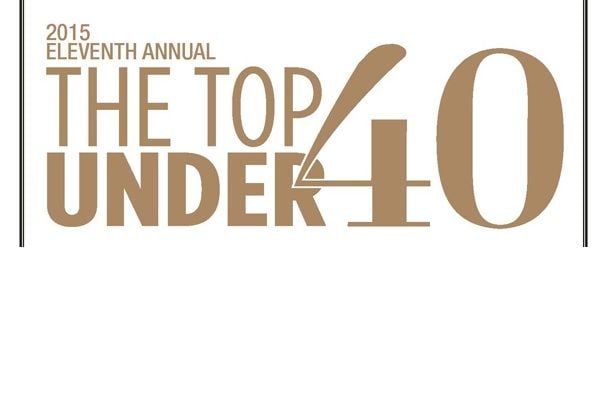 The Atlantic City area has been fortunate to have an abundance of young professionals striving to make a positive difference in a variety of occupational, charitable and civic endeavors over the years.
Recognizing their spirit of volunteerism, entrepreneurship and hard work, the Greater Atlantic City Jaycees and Atlantic City Weekly first joined forces in 2005 to recognize these community-oriented young leaders in an annual ceremony called the Top 40 Under 40.
Nominated by their peers and selected by a panel of judges, this year's group of 40 movers-and-shakers under the age of 40 (see the complete list at ACWeekly.com) will be celebrated at an invitation-only party at Borgata's MIXX Nightclub 7 p.m. Friday, March 13. Before the awards ceremony, and after the selection process is completed, the group has expressed what it means to be honored by and within their community. Some of their reactions are below.
— Atlantic City Weekly staff
"What a great way to recognize individuals that positively impact the local community," says Rachel Schoenstein, owner of Fitness Mogul Group Exercise and Pole Dancing Studio. "I certainly try to make a difference on a daily basis. It is such an honor to not only be selected as one of the 40 individuals but to be nominated by AC Weekly readers. What really feels amazing and appreciated is that people went out of their way to tell the AC Weekly and the Atlantic City Jaycees panel that I had what it takes to be a candidate."
"Winning this is an incredible honor," says Paul Tonacci, managing partner of Atlantic City Bottle Company/The Iron Room. "I sincerely thank all the people that made winning this award possible, especially my loving parents and girlfriend,"
"Many people throughout my life have told me 'if you believe it you can achieve it' — this award is a testament to that," says Jessica Kowal, director of development and special projects at Stockton University. "I am deeply honored to be a recipient of the this award. This is a terrific opportunity and serves as another reminder that there continues to be talent, hard work, and dedication in Atlantic County."
"I just want to say that I am so honored and blessed to be selected for this award," says SFC LeVar "Big Sarge" Curry, New Jersey Army National Guard fitness instructor and owner of Big Sarge Fitness. "It's a blessing to be recognized in our community for doing positive things to help people. I enjoy … teaching fitness to make people healthy. I just want to continue to do things that my mother would be proud of."
"As someone who was born and raised here in Atlantic County, it is a distinct honor to be chosen as one of the Top 40 Under 40 this year," says Matthew Levinson, chairman and CEO of the New Jersey Casino Control Commission. "I am committed to continuing my efforts to build a better Atlantic City for tomorrow. When I consider the talent, the experience, the drive and the compassion of everyone in this group, I know that the future is a bright one."
"It's an honor to be recognized among individuals who are succeeding in their careers and still managing to give back to their community," says Ryane Watkins, sales manager of Stockton Seaview Hotel and Golf Club. "Looking at the accomplishments of each individual, I'm proud of what this year's honorees have done to leave their mark and enhance our area. I thank the Atlantic City Jaycees and AC Weekly for taking the time to showcase the next generation of leaders."
"Being just 22 years old, this is pretty surreal," says Amanda Thomas, owner of Amanda Thomas Marketing and director of the Betsy Young Memorial Fund. "I took a leap of faith when I invested my time, hard work and determination into Amanda Thomas Marketing to help the local small business community. This achievement really validates my efforts. I'd like to thank those who nominated me — the Greater Atlantic City Jaycees, Atlantic City Weekly, my family and those who have helped and supported me in my career. I am blessed to be able to accept this honor, and hope to continue to serve my community for years to come."
"I have many friends and colleagues who have received this recognition this year and in years past, and to be counted among them makes this honor even more special," says Brendan Jerome, partner and co-founder of the 11th Floor Creative Group. "We have all achieved great success in this community and this is only the beginning."
"It is truly an honor to be recognized within the nonprofit, social service sector," says Dawn Belamarich, vice president of Family and Community Development for Family Service Association. "I truly enjoyed reading about the great work that my peers are doing within the community, and it was wonderful to see so many familiar faces being recognized in the same platform."
"I am ecstatic and honored to have been selected by Atlantic City Weekly and the Greater Atlantic City Jaycees as a Top 40 Under 40 recipient, and to share this night with so many of my family and friends," says Jennifer Smith, sales manager of Townsquare Media. "I am pleased to accept this award and to join past recipients who I have long admired and respected. I am incredibly grateful for everything that the Top 40 Under 40 does to promote learning, service, character and community."
"Being honored and recognized as one of our area's young leaders is affirmation that I'm investing in the right ideas," says Ed McAviney, banquet manager for Resorts Casino and Hotel. "It has also made me hungry for what's next."
"For someone who grew up in Ocean City, being recognized as one of the Top 40 young professionals in the area is a wonderful and humbling experience," says Richard Russell, assistant professor of English and English department coordinator at Atlantic Cape Community College. "I am honored every day to work with my students at Atlantic Cape, many of whom would not have access to higher education were it not for our community college. I am also thankful to have such creative fellow educators as my friends, colleagues and mentors."
"What the honor means to me is that, as a woman invested in her career, her family life and her town, the hard work did not go unnoticed," says Tara Rothberg, general manager of the Virginia Hotel. "Just to be selected was so humbling. I believe we are all supposed to do what is right by our employer, our company, our staff, our family, our friends and our community, but to be recognized for the things we do is one of the best 'thank yous' a person could ever receive. And it tells us we have to do even more, because we have it in ourselves to never stop."
"Joining the ranks of 11 years of Top 40 Under 40 honorees from Atlantic County is truly a privilege and honor," says Steve Santilli, principal of the William Davies Middle School. "As a lifetime resident of Atlantic County, I hold this recognition in the highest regard, entering a prestigious community of thought leaders within their respected professions."
"I am humbled by this award," says David Hayes, Jr., art teacher at St. Joseph's Regional School in Somers Point, and professional dancer at Boogie Nights at the Tropicana. "To all my students and those I've work with, you've given me so much more than I could ever give you. As Mother Teresa said 'I can do things you cannot; you can do things I cannot; together we can do great things.'"
"I truly appreciate the recognition, especially as it puts me in the company of so many accomplished young professionals in our area," says John D'Alessandro, branch manager for Morgan Stanley.
"For a little girl who grew up in Ducktown, it is an honor to be accepted into Atlantic City Weekly's Top 40 Under 40," says Tara Pyfrin, coordinator and adjunct professor at Pinelands Regional School and co-founder of the Hammonton Mother's Club. "I am humbled and still in shock."
"For me, this honor was so unexpected and I feel so blessed to part of this elite group of exceptional individuals," says Christie Wiggins, vice president of marketing for CapeBank. "Their remarkable achievements and their drive to make our community a better place by helping others reach their full potential is truly inspiring."