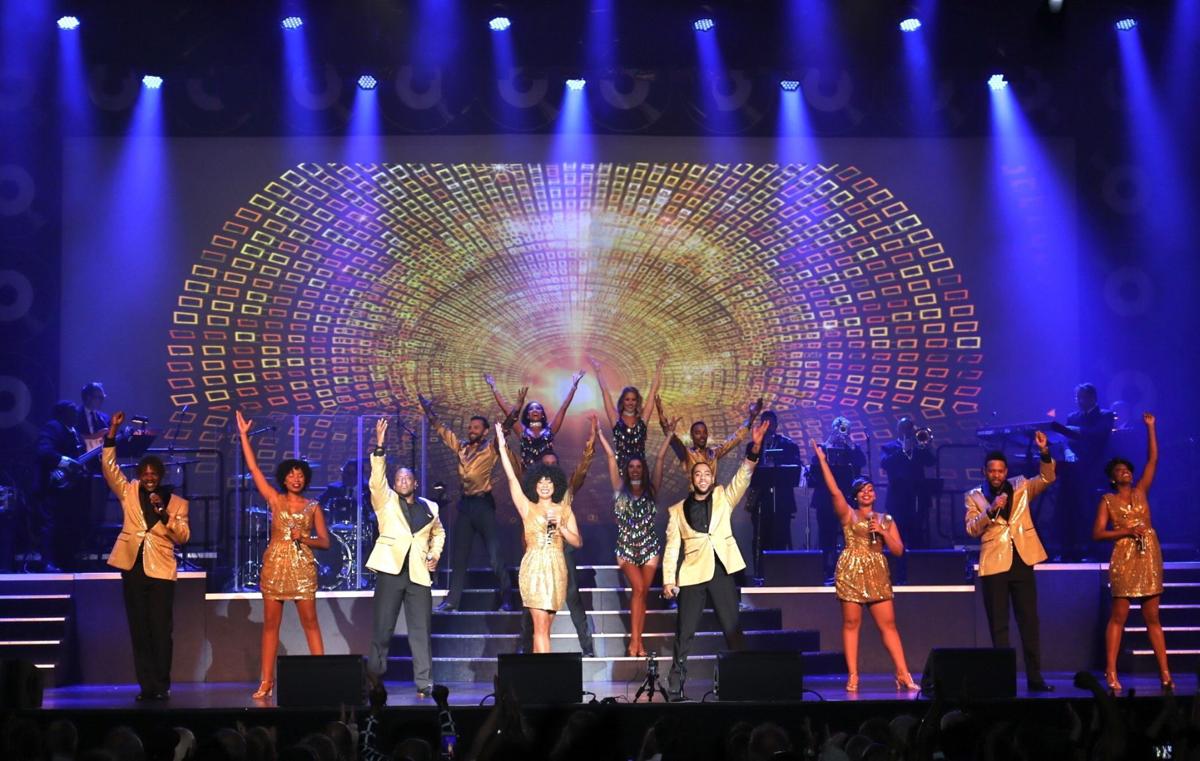 Levoy welcomes a tribute to Crosby, Stills, Nash & Young
Fans of flower child supergroups won't want to miss this! At 6 and 9 p.m. Saturday, April 17, the Levoy Theatre will present Laurel Canyon – a Tribute to Crosby, Stills, Nash & Young.
Fans can expect to hear note-perfect recreations of the intricate arrangements and soaring vocal harmonies that defined the sound of CSNY. The setlist is anyone's guess but will likely feature a list of their most popular songs including "Suite: Judy Blue Eyes," "Helpless," "Ohio" and others.
Tickets are $35 and $45 and can be purchased at Levoy.net. The Levoy Theatre is located at 126 N. High Street in Millville.
Hard Rock Motown Show is back — with a shot of love — at Hard Rock
The popular Motown show "Motor City Live" is back at Hard Rock Hotel & Casino Atlantic City. The revised production features about 50 percent new material compared to its previous run. Produced by Allen Valentine, expect Motown renditions of timeless love songs such as "Reach Out (I'll Be There)," "This Old Heart of Mine," "Please Mr. Postman" and more.
Held under strict "Safe + Sound" guidelines, showtimes are 4 and 8 p.m. Saturdays, and 4 p.m. Sundays through Memorial Day weekend. "Motor City Live" features a live band and a cast of extraordinary singers and dancers. Tickets are $29 and are sold as tables of two or four seats to ensure social distancing. Masks are required at all times except when drinking beverages, are offered by servers. Hard Rock is located at 1000 Boardwalk in Atlantic City. Tickets are available at HardRockHotelAtlanticCity.com
Somers Point Arts Commission hosts photo exhibit
The second floor walkway at Shore Medical Center in Somers Point now features an exhibit from local photographers showcasing images that illustrate the vitality and diversity of life in Somers Point.
The show, titled "Somers Point 20/20," is presented by the Somers Point Arts Commission. However, due to COVID visitor restrictions at the hospital, the exhibit is not currently open for public view. But fear not, as art lovers can still check it out online, as a slideshow of the full exhibit is currently available on the Arts Commission website at SomersPtArts.weebly.com.
Poster Exhibition at Noyes Museum tells story of Poor People's Campaign of 1968
The Noyes Museum of Art at Stockton University Kramer Hall presents the exhibit "City of Hope: Resurrection City and the 1968 Poor People's Campaign," which will be on display now through Sunday, May 9.
The poster exhibition examines the Poor People's Campaign — a grassroots, multiracial movement that drew thousands of people to Washington, D.C., for 43 days between May and June 1968, as demonstrators demanded social reforms while living side by side on the National Mall in a tent city known as Resurrection City.
The City of Hope exhibition is open to the public during Kramer Hall hours, 8:30 a.m. to 8 p.m. Mondays and Thursdays, and 8:30 a.m. to 5 p.m. Tuesdays, Wednesdays and Fridays. Kramer Hall is located at 30 Front St. in Hammonton. Face coverings are required, and social distancing protocols are in place. A virtual exhibition will also be available on the Noyes Museum website at NoyesMuseum.org.
East Lynne to show 'Nothing Matters'
Cape May's East Lynne Theater Company will offer folks a chance to virtually watch the Ambrose Bierce show "Nothing Matters." This fully-staged Actors' Equity production is available each night at 8 p.m. from Monday, April 12, through Sunday, May 9, on East Lynne Theater Company's YouTube Channel, tinyurl.com/ELTCYouTube.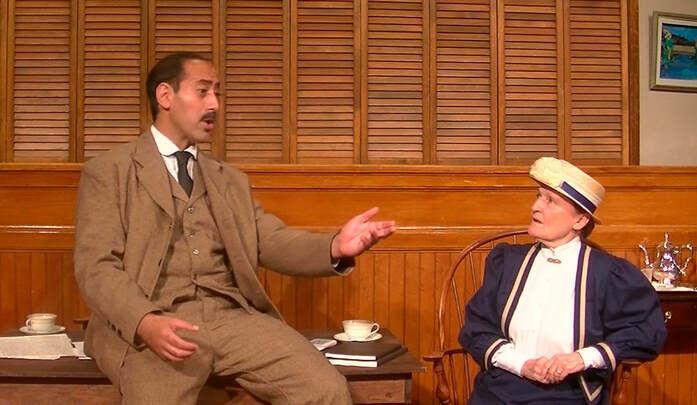 The production consists of a conversation between Ambrose Bierce and Amanda Wentworth in his room at the Army Navy Club in Washington, D.C., in early July 1898. Seeking Bierce's advice on how to be a better writer, Amanda intends to merely drop off samples of her poetry and stories but ends up having tea and learning a great deal about the fascinating journalist in this two-character, 75-minute play.
Tickets are pay-what-you-will and may be purchased at TinyURL.com/bierce-tix. For more info, go to EastLynne Theater.org.
Walking tours return to Historic Cold Spring Village
Historic Cold Spring Village in Cape May once again offers walking tours this spring with a few extras included.
Guests can enjoy beautiful weather as they take a guided walk through a portion of Historic Cold Spring Village and experience the mystique of days gone by. Folks will learn the history of several of the Village buildings and the lifestyles of those who worked and lived within their walls. Afterward, visit the Country Store to purchase souvenirs of the village and enjoy a complimentary mini-flight tasting of beer, sarsaparilla or water at Cold Spring Brewery. Tours are offered 11 a.m. Thursdays through Sundays from now to June 18. Cost is $12 for adults or $10 for children ages 3 to 12. Members receive a $2 discount. Tours begin at the Seashore Road/Route 626 Gate House. To purchase tickets in advance, go to HCSV.org. Cold Spring Brewery is located at 733 Seashore Road in Cape May.