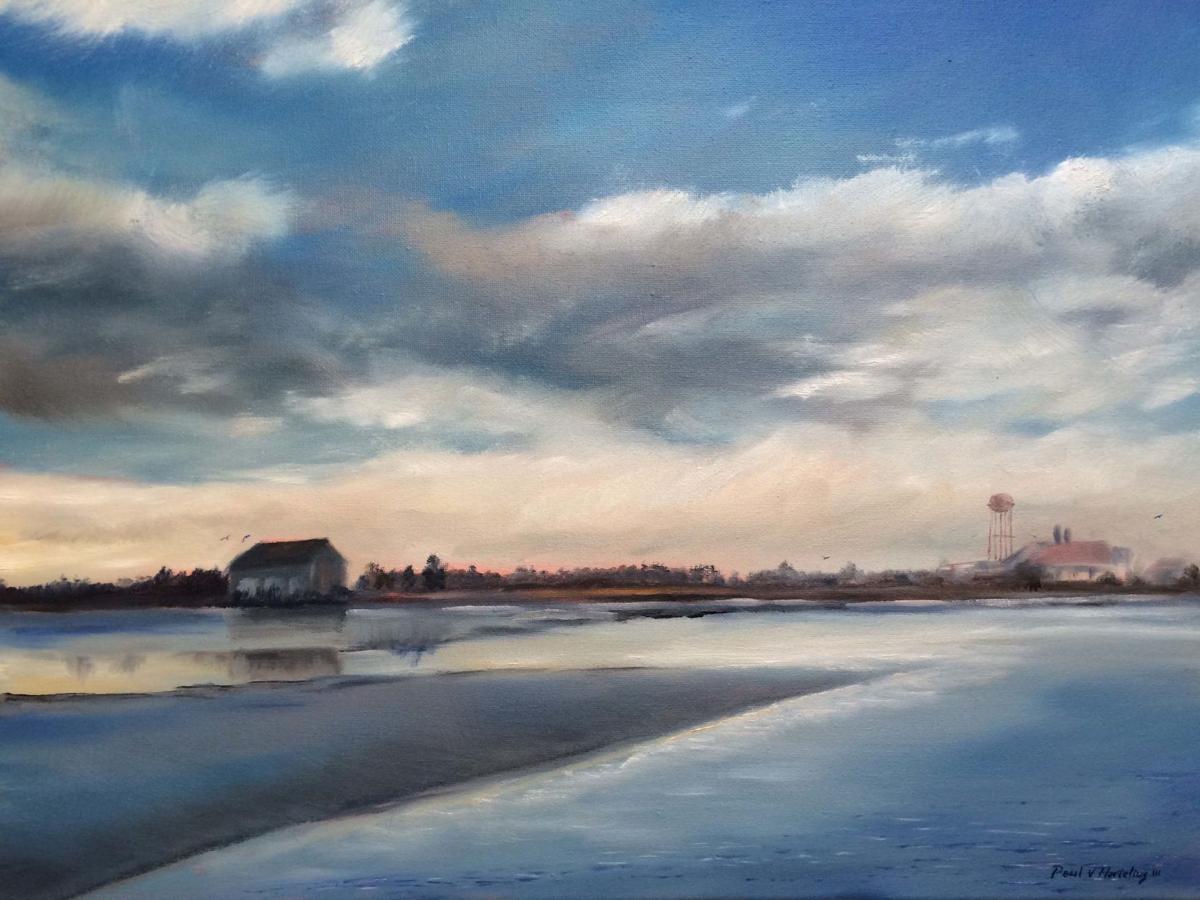 Grunin Center to host virtual 'Toast to Broadway'
The Jay and Linda Grunin Center for the Arts at Ocean County College will host virtual evening with the stars of Broadway blockbusters "Hamilton," "Wicked," "Phantom of the Opera," "Dear Evan Hansen," "The Lion King" and more. Theater fans can enjoy "A Toast to Broadway" from the comfort of their home 8 p.m. Saturday, Feb. 6.
"A Toast to Broadway" will feature Sam Gravitte, Mark Kopitzke, Julius Thomas III, Morgan James, Bryce Pinkham, Jess Leprotto, Scarlett Strallen, Ann Hampton Callaway, Jarrod Spector, Kelli Barrett, Debbie Gravitte, Alli Mauzey, Dee Roscioli, LaKisha Jones, Hugh Panaro, Christiane Noll and Christine Andreas.
Tickets are $15 and can be purchased at GruninCenter.org.
Fundraiser for Stone Harbor Museum
The Reeds at Shelter Haven will be giving back to the community in which it resides by hosting a fundraiser to benefit the Stone Harbor Museum. From 5 to 9 p.m. Monday, Feb. 8, all dinner proceeds from SAX Restaurant at The Reeds will be donated to the Stone Harbor Museum. Additionally, custom shirts will be available for purchase at The Reeds for a limited time, with all proceeds going to the museum. Those who are interested in attending can call 609-368-0100 to make reservations.
The Reeds at Shelter Haven is located at 9601 3rd Ave. in Stone Harbor. Go to ReedsAtShelterHaven.com.
O.C. Fine Arts League presents the 'Tribute to an Artist' Art Show & Exhibition
Inspirations from famous artists make up the theme in the "Tribute to an Artist" Art Show & Exhibition at The Art on Asbury gallery in Ocean City. Artwork will be on display throughout the month of February.
All show pieces are for sale, and the gallery also showcases watercolor, glass, mixed media, pottery, photography, oil, acrylic, textiles, jewelry and sculpture — all made by professional local artisans.
Gallery hours vary. The Ocean City Fine Arts League's Art on Asbury gallery is located at 711 Asbury Ave. in Ocean City. For more info, call 609-814-0308 or go to OceanCityFineArtsLeague.org.
Walking in a Vintner Wonderland at Renault Winery
Renault Winery in Egg Harbor City is a gorgeous location to visit no matter what time of year you go, but this winter they are offering a one-of-a-kind experience that is sure to dazzle just about everyone. It's called Vintner Wonderland, and it features everything from a giant skating rink — complete with a DJ — to local vendors and artists selling holiday ornaments, toys, scarves, glassware, figurines, artwork, apparel and various crafts.
Guests can stroll through the grounds taking in the gorgeous lights and displays and later gather around one of the firepits to warm up while sipping a glass of wine or hot cocktail. Food trucks will be on site, but folks also have the option to make a reservation at the outdoor Champagne Patio Garden, which also features live bands. This weekend you can check out LeCompt 6 p.m. Friday, Feb. 5; Goodman Fiske at noon and both Split Decision Duo and Philly Keys Dueling Piano 6 p.m. Saturday, Feb. 6; Country Sundays with Triple Rail Turn continues noon Sunday, Feb. 7.
The Vintner Wonderland runs through Sunday, Feb. 28. Hours vary, so we recommend calling or checking the website before you go. Renault Winery is located at 72 N. Bremen Ave. in Egg Harbor City. Go to RenaultWinery.com.
Pine Shores Art exhibit
Pine Shores Art Association has mounted a new winter art exhibit in Tuckerton Borough Hall that can be seen through the end of March. More than 50 framed paintings and drawings by 25 artists are on display in the center hall and courtroom, and original works by Paul Hartelius are featured in the conference room.
Tuckerton Borough Fine Arts Gallery is located in the municipal building at 420 E. Main Street in Tuckerton. Public viewing hours are 9 a.m. to 4 p.m. weekdays, except when the building is closed for holidays or other special exceptions. All art is for sale, and a price list is available in center hall. For more info, go to PineShoresArtAssociation.org.
Stockton Art Gallery features works inspired by 'Red Summer' of 1919
An exhibition of artwork that examines racial inequality in America will be on display at the Stockton University Art Gallery from now through Thursday, April 1.
Seventy-three pieces by New Jersey artists Casey Ruble and Wendel White are featured in the exhibition titled "The Question the Answer Hides." Most are from the two artists' respective "Red Summer" projects, referencing the 1919 race riots and attacks on blacks who migrated from the South for work after World War I.
A virtual conversation with the artists will be held 2:30 p.m. Thursday, Feb. 18, via Zoom.
The art gallery, located in L-wing on the Galloway campus, is open 11 a.m. to 4 p.m. Mondays through Fridays and 11 a.m. to 6 p.m. Saturdays. Face coverings are required. Weekday visitors must get a virtual parking permit at Visitor.Stockton.edu.
Stockton University is located at 101 Vera King Farris Dr. in Galloway. For more info, go to Stockton.edu/art-gallery.