Green Day's 'American Idiot' at Landis Theater
Calling all American Idiots!
The Landis Theater will host a show featuring the rock music of Green Day performed by local musicians. But this is no tribute … it's "American Idiot."
"American Idiot" is a musical based around Green Day's 2004 concept album of the same name. Featuring epic tracks such as "Jesus of Suburbia," "Holiday" and "Boulevard of Broken Dreams," it tells the story of three disillusioned suburban youths and their attempts to flee from their mundane lifestyle within America. The original production ran on Broadway in 2010, and for the next two weekends, the Landis will host a series of performances of the show.
Three performances will take place this weekend at 8 p.m. Friday, April 23, and 3 and 8 p.m. Saturday, April 24. Tickets are $30 and can be purchased at TheLandisTheater.com.
The Landis Theater is located at 830 E. Landis Ave. in Vineland.
Go Green Galloway to host Earth Day Green Market
As a brand-new event for 2021, Go Green Galloway, the Township's Sustainability Task Force, will host an Earth Day Green Market at the Village Greene in Historic Smithville from 4 to 7 p.m. Thursday, April 22. The celebration will include a native plant sale as well as vendors selling local foods and artisanal products.
In addition, entries from the elementary school reusable bag competition will be displayed at the market and the winner will be announced. Speakers and music will round out the event. Rain date for the Earth Day Market is Thursday, April 29. For more information, go to the Go Green Galloway Facebook page or email Gogreengalloway12@gmail.com.
The Village Greene at Historic Smithville is located at 615 E. Moss Mill Road in Smithville.
Sports Memorabilia Show in OC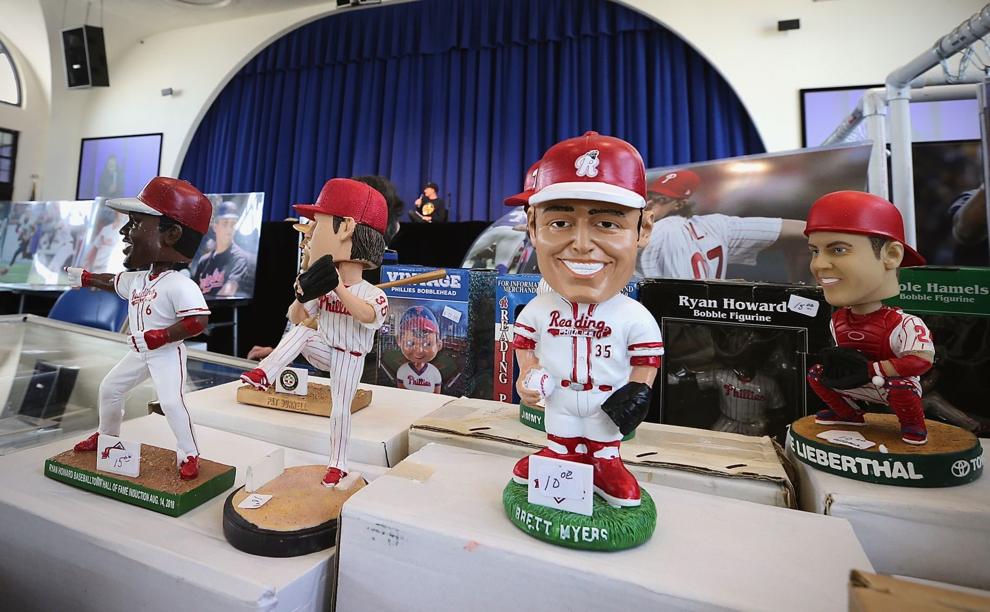 The Ocean City Music Pier will be the site of a Sports Memorabilia Show this Saturday. From 10 a.m. to 4 p.m. Saturday, April 24, folks will be able to peruse and purchase cards, toys and other sports memorabilia from any and all pro sports teams.
The Ocean City Music Pier is located at 825 Boardwalk in Ocean City. Call 609-399-6111 for more info.
Hard Rock Motown Show is back — with a shot of love — at Hard Rock
The popular Motown show "Motor City Live" is back at Hard Rock Hotel & Casino Atlantic City. The revised production features about 50 percent new material compared to its previous run. Produced by Allen Valentine, expect Motown renditions of timeless love songs such as "Reach Out (I'll Be There)," "This Old Heart of Mine," "Please Mr. Postman" and more.
Held under strict "Safe + Sound" guidelines, showtimes are 4 and 8 p.m. Saturdays, and 4 p.m. Sundays through Memorial Day weekend. "Motor City Live" features a live band and a cast of extraordinary singers and dancers. Tickets are $29 and are sold as tables of two or four seats to ensure social distancing. Masks are required at all times except when drinking beverages, are offered by servers. Hard Rock is located at 1000 Boardwalk in Atlantic City. Tickets are available at HardRockHotelAtlanticCity.com
Somers Point Arts Commission hosts photo exhibit
The second floor walkway at Shore Medical Center in Somers Point now features an exhibit from local photographers showcasing images that illustrate the vitality and diversity of life in Somers Point.
The show, titled "Somers Point 20/20," is presented by the Somers Point Arts Commission. However, due to COVID visitor restrictions at the hospital, the exhibit is not currently open for public view. But fear not, as art lovers can still check it out online, as a slideshow of the full exhibit is currently available on the Arts Commission website at SomersPtArts.weebly.com.
Poster Exhibition at Noyes Museum tells story of Poor People's Campaign of 1968
The Noyes Museum of Art at Stockton University Kramer Hall presents the exhibit "City of Hope: Resurrection City and the 1968 Poor People's Campaign," which will be on display now through Sunday, May 9.
The poster exhibition examines the Poor People's Campaign — a grassroots, multiracial movement that drew thousands of people to Washington, D.C., for 43 days between May and June 1968, as demonstrators demanded social reforms while living side by side on the National Mall in a tent city known as Resurrection City.
The City of Hope exhibition is open to the public during Kramer Hall hours, 8:30 a.m. to 8 p.m. Mondays and Thursdays, and 8:30 a.m. to 5 p.m. Tuesdays, Wednesdays and Fridays. Kramer Hall is located at 30 Front St. in Hammonton. Face coverings are required, and social distancing protocols are in place. A virtual exhibition will also be available on the Noyes Museum website at NoyesMuseum.org.
Walking tours return to Historic Cold Spring Village
Historic Cold Spring Village in Cape May once again offers walking tours this spring with a few extras included.
Guests can enjoy beautiful weather as they take a guided walk through a portion of Historic Cold Spring Village and experience the mystique of days gone by. Folks will learn the history of several of the Village buildings and the lifestyles of those who worked and lived within their walls. Afterward, visit the Country Store to purchase souvenirs of the village and enjoy a complimentary mini-flight tasting of beer, sarsaparilla or water at Cold Spring Brewery. Tours are offered 11 a.m. Thursdays through Sundays from now to June 18. Cost is $12 for adults or $10 for children ages 3 to 12. Members receive a $2 discount. Tours begin at the Seashore Road/Route 626 Gate House. To purchase tickets in advance, go to HCSV.org. Cold Spring Brewery is located at 733 Seashore Road in Cape May.