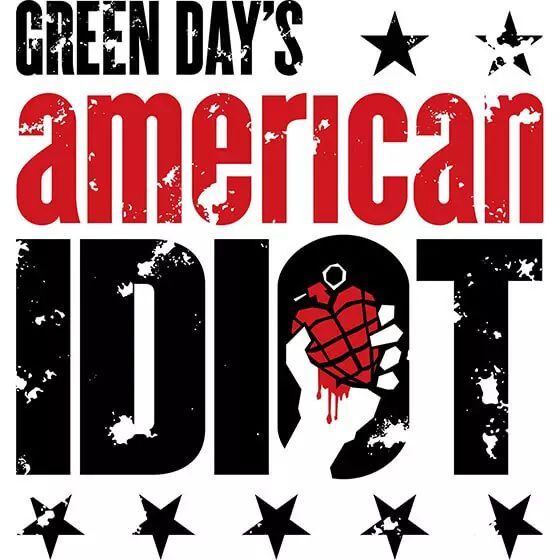 In recent months, the Landis Theater in Vineland has been one of the only sources for fully staged live entertainment. Much of their schedule of shows of late has featured performances from tribute bands, each of which nailing spot-on renditions of songs from the band they pay tribute to.
And starting this Friday, April 16, the Landis will host a show featuring the rock music of Green Day performed by local musicians. But this is no tribute … it's "American Idiot."
"American Idiot" isn't a concert in the traditional sense; it's a musical based around Green Day's 2004 concept album of the same name. Featuring epic tracks such as "Jesus of Suburbia," "Holiday" and "Boulevard of Broken Dreams," it tells the story of three disillusioned suburban youths and their attempts to flee from their mundane lifestyle within America. The original production ran on Broadway in 2010, and for the next three weekends, the Landis will host a series of performances of the show. We spoke to Landis owner Ray Mamrak in advance of "American Idiot's" opening night performance 8 p.m. Friday, April 16.
Atlantic City Weekly: What is your role within the production of "American Idiot?"
Ray Mamrak: I am the director and producer and the brains behind this production of "American Idiot." And Steve Seferko is also a co-director and producer and the creative drive behind all the sound and the lighting as well. Steve ads the fluff and makes it all look pretty.
ACW: What goes into staging a show like this? Are you building your own sets and everything?
RM: Oh, absolutely! It's a Tony Award-winning show that ran on Broadway, and we are bringing It here, but every director has his own vision for a show. So we have a different vision from the one that ran on Broadway, keeping within the confines of the story and music of the show, of course. We're not changing any of that, but we are changing the feel of the show. Broadway's version was a big hodgepodge with people running all around, and it was like a big rock concert. I saw it twice myself, and I didn't understand the story of the show, but I really enjoyed the music. So we are trying to have the same rock concert feel but tell the story more clearly this time, using the sets and stage design to convey it.
ACW: Tell us a bit about the story for those who might be unfamiliar with the Green Day record.
RM: It's a concept album by Green Day that was put out in the wake of 9/11, and it was kind of an attack on the media and America itself. It's the story of three kids that leave their suburban neighborhoods and want to go and live their lives, but run into various challenges. One gets his girlfriend pregnant, the other goes to the city and dabbles in heroin and another pays attention to the media and 9/11 and ends up joining the military. But what we have done is changed the 9/11 aspects of it and made it a post-2020 show. So instead of doing what they did on Broadway with images of 9/11 and what was going on at the time, we are adding in images of the election, riots, COVID and things like that. It's a very media-intense show.
ACW: Who is performing all the music? Is it an actual band?
RM: We have an actual rock band. A lot of them are former students from the School of Rock, and we also have three of the teachers from School of Rock performing in the band. And they will all be set up above the set with a full drum set, electric guitars, bass and everything. You'll actually be able to see the band performing as you watch the show. It's going to be incredible!