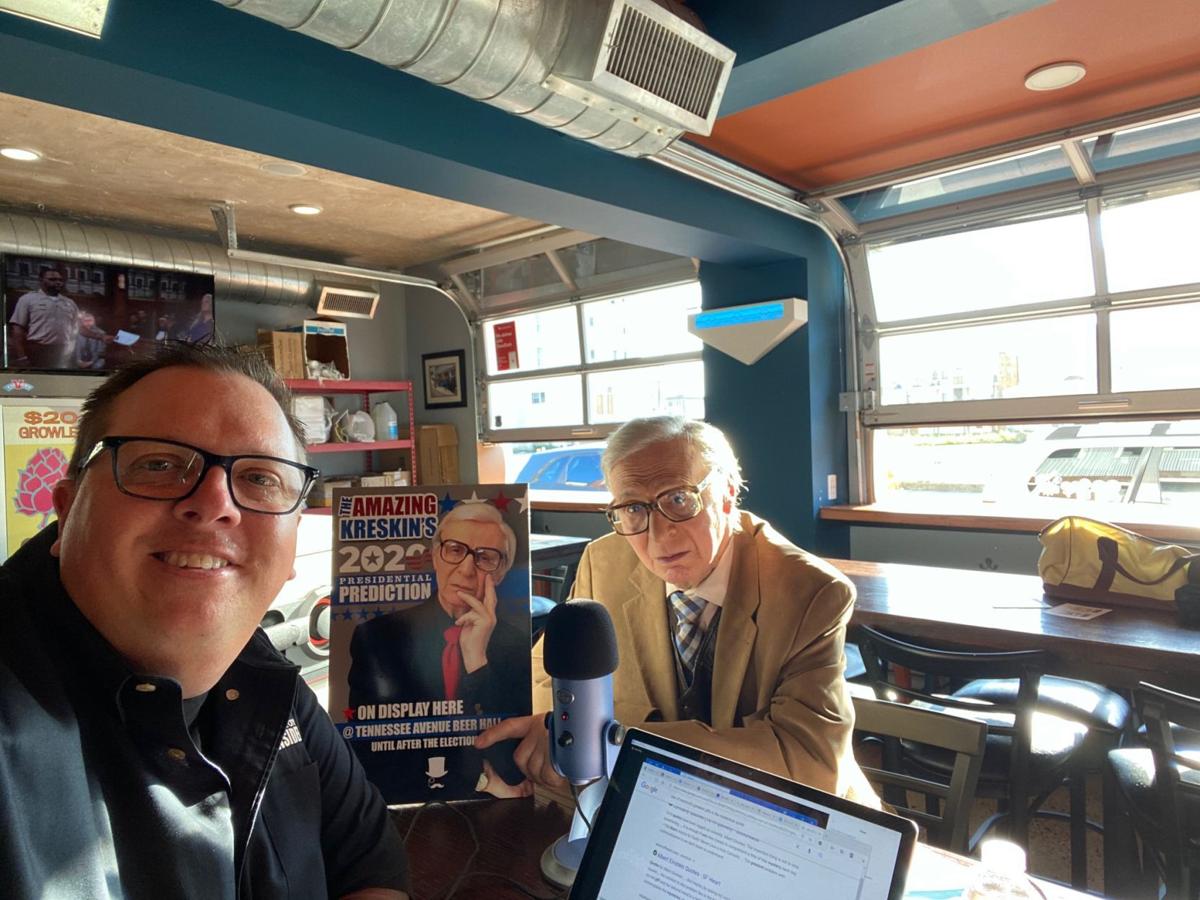 The Amazing Kreskin, the world-renowned mentalist, delivered his 2020 Presidential Election Prediction last week to Tennessee Avenue Beer Hall during Scott Cronick's radio show at Tennessee Avenue Beer Hall, where it will remain under lock and key until after the election.
Kreskin, who makes international news every presidential election cycle for his predictions, locked his sealed prediction inside a safe that is on full display at the Beer Hall behind its outdoor bar.
Kreskin will then return to Tennessee Avenue at a to-be-announced date to open the safe and reveal his prediction on Cronick's radio show, Off The Press with Scott Cronick, which airs 4 to 6 p.m. weekdays on Newstalk 1400-AM WOND, 92.5-FM and WONDRadio.com.
"I am so honored that Kreskin has chosen Atlantic City, and in particular, Tennessee Avenue Beer Hall, to be the site where his historic election prediction will be stored," says Cronick, one of the Beer Hall owners. "Kreskin is an absolute legend, and it's very cool that the Beer Hall and Atlantic City will be part of his legacy."
At his recent Beer Hall appearance, Kreskin took photos with fans who came to listen to the broadcast and meet the legendary personality. Some even asked his predictions about different subjects.
The mentalist has famously predicted the last four elections correctly, including President Donald Trump's surprise victory in 2016.
The 85-year-old mentalist has appeared on "The Tonight Show with Johnny Carson" a record 88 times and has made countless visits on "Late Night with David Letterman" and "The Howard Stern Show." He also has hosted two television series about his mentalist capabilities.
Though Kreskin makes "predictions," he does not claim to have paranormal or clairvoyant powers, and he does not like to be considered a psychic. He was born in Monclair and raised in Lehigh Valley and has performed many times in Atlantic City, including a string of recent Halloween-centric gigs at the Golden Nugget.