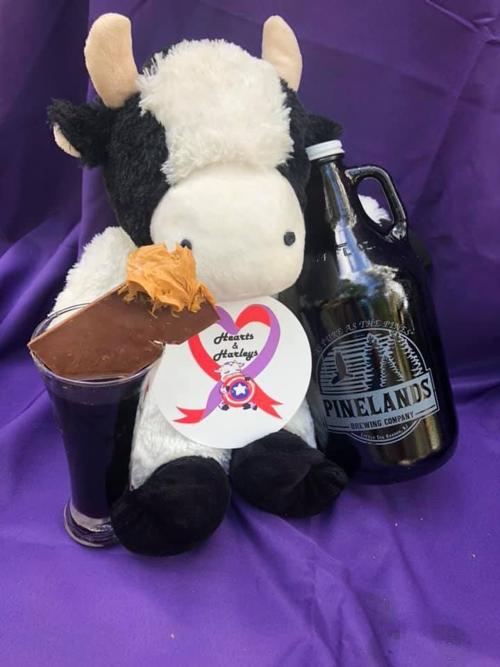 Looking to get out for a bit and do something fun for a change? Here are a few great ways to spend your days this week.
Hearts & Harleys DVAM Scavenger Hunt: On Saturday, Oct.10, the first-ever Hearts & Harleys Domestic Violence Awareness Month Scavenger Hunt will take place at Pinelands Brewing Company in Tuckerton. Participants will have three hours from their assigned start time to find as many items on the list as possible. The list of items will have a tiered point system — the more difficult the item is to find, the more points it will be worth. Teams can be either two or three people, and everyone must ride in one vehicle. Cost is $20 for a team of two and $27 for a team of three. The team with the highest point total will receive a $100 cash prize. Registration will be from 8:30 to 9:45 a.m.
Included in the entrance fee is a ticket for $5 off one item at Pinelands Brewing Company at the conclusion of the event (good on Saturday, Oct. 10, only). In addition, Pinelands Brewing will release the 2020 version of Moo-Moo's Brew, a chocolate peanut butter porter, which will be available for purchase. Pinelands Brewing will donate a percentage of each of the sales of Moo-Moo's Brew to Hearts & Harleys. The Lunch Wagon will be selling breakfast and lunch items and will donate 10 percent of all of their sales that day to Hearts& Harleys.
One-hundred percent of the net profits raised will go toward the goal of raising $50,000 in order to purchase a safe house for victims of domestic violence.
Pinelands Brewing Company is located at 140 7th Ave. in Tuckerton. Go to HeartsAndHarleys.org.
Making Strides: Like many things in 2020, Ocean City's annual Making Strides Against Breast Cancer Walk has been altered due to the pandemic. This year they are holding a Walk From Home 5K, which runs now through Friday, Oct. 9, and serves as a fundraiser. Making Strides teams are encouraged to have a socially distanced walk, run, bike ride or car parade with friends, family members and neighbors and to take pictures and video of the event. Teams can sign up by going to MakingStridesWalk.org/OceanCityNJ.
OCC Golf Classic: If you are looking for a great reason to get out on the links, the Ocean County College Foundation's 19th Annual Golf Classic may be just what the doctor ordered. The event takes place Tuesday, Oct. 13, at the Pine Barrens Golf Club in Jackson.
The day kicks off with registration and brunch at 9:30 a.m. followed by a shotgun start at 11 a.m. This annual event supports the foundation's mission to make higher education more accessible to Ocean County residents through scholarships and awards. Last year the foundation distributed over 400 scholarships totaling more than $350,000.
Various levels of sponsorships and participation are available, and discounted tickets are available for alumni. Pine Barrens Golf Club is located at 540 S. Hope Chapel Road in Jackson. To reserve your spot, go to Go.Ocean.edu/golf.
Be the first to know
Get local news delivered to your inbox!