As KISS delves further into a farewell tour that was interrupted by the pandemic, lead singer and guitarist Paul Stanley knows what he'll miss most about the band he co-founded with bassist/singer Gene Simmons in 1973 in New York City.
KISS says goodbye to A.C. in a blaze of glory at Hard Rock
IMG_1327.jpg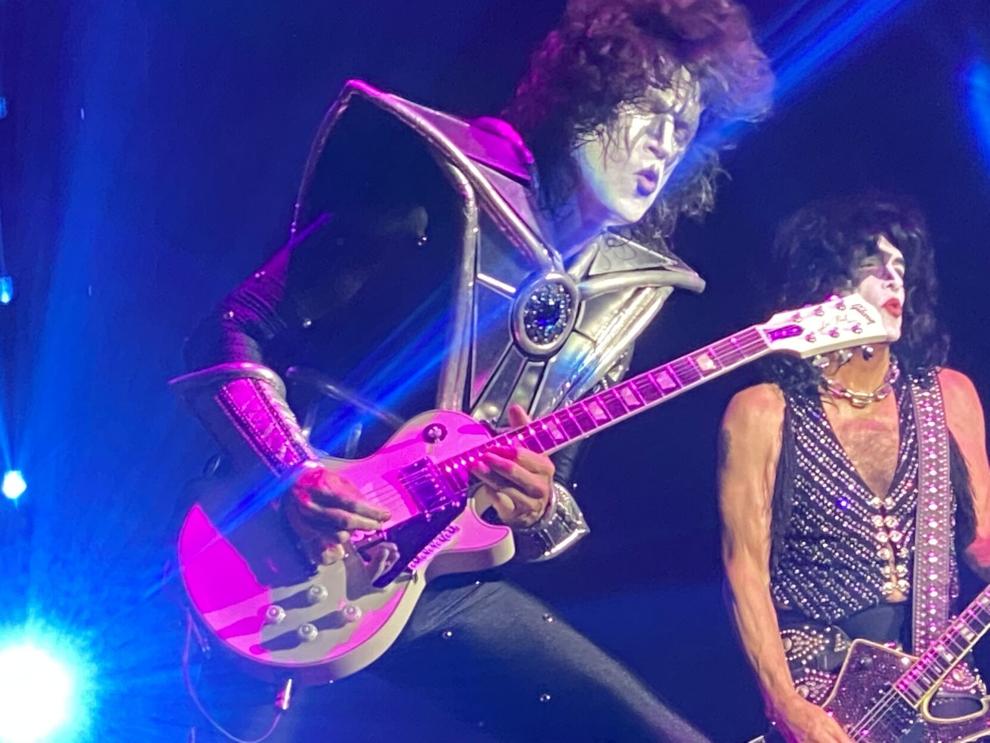 IMG_1258.jpg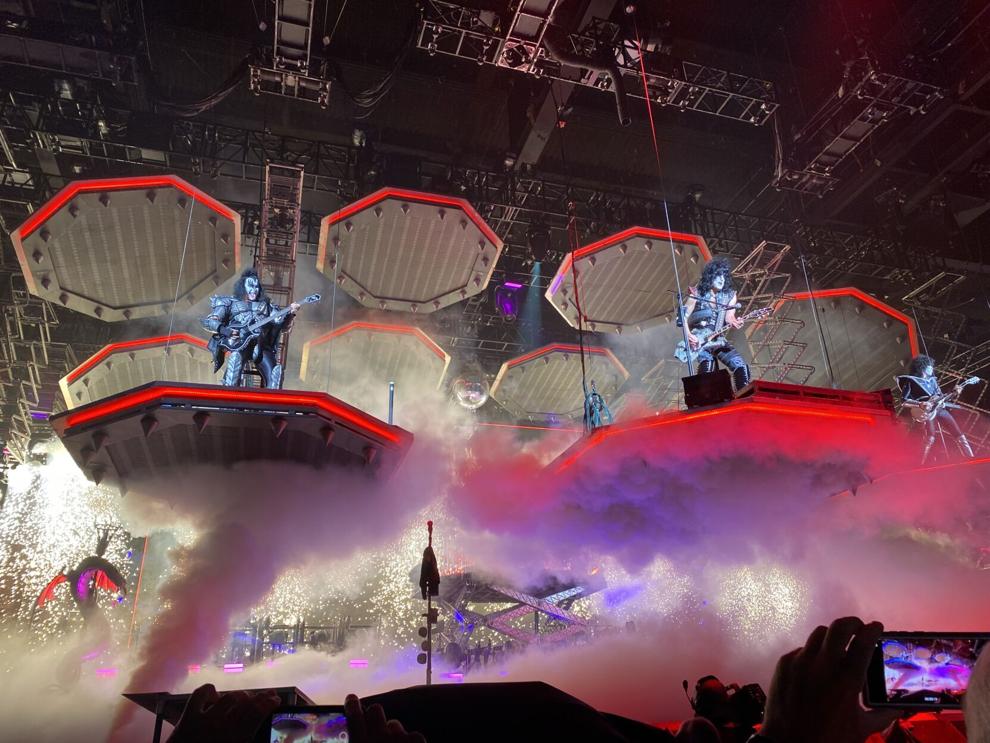 IMG_1261.jpg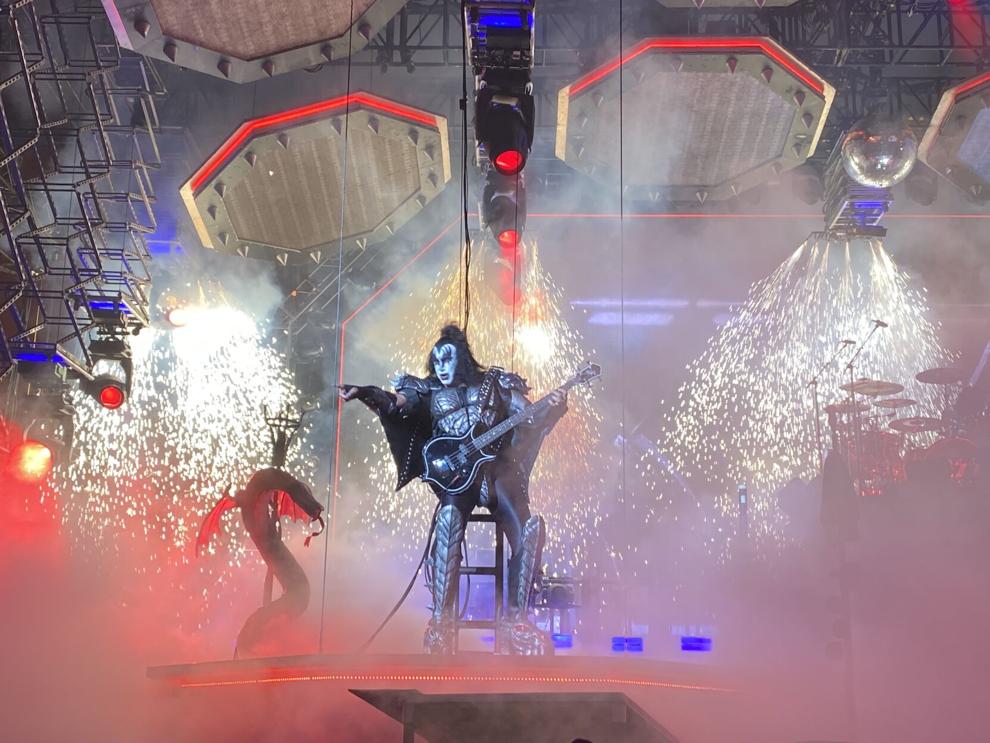 IMG_1264.jpg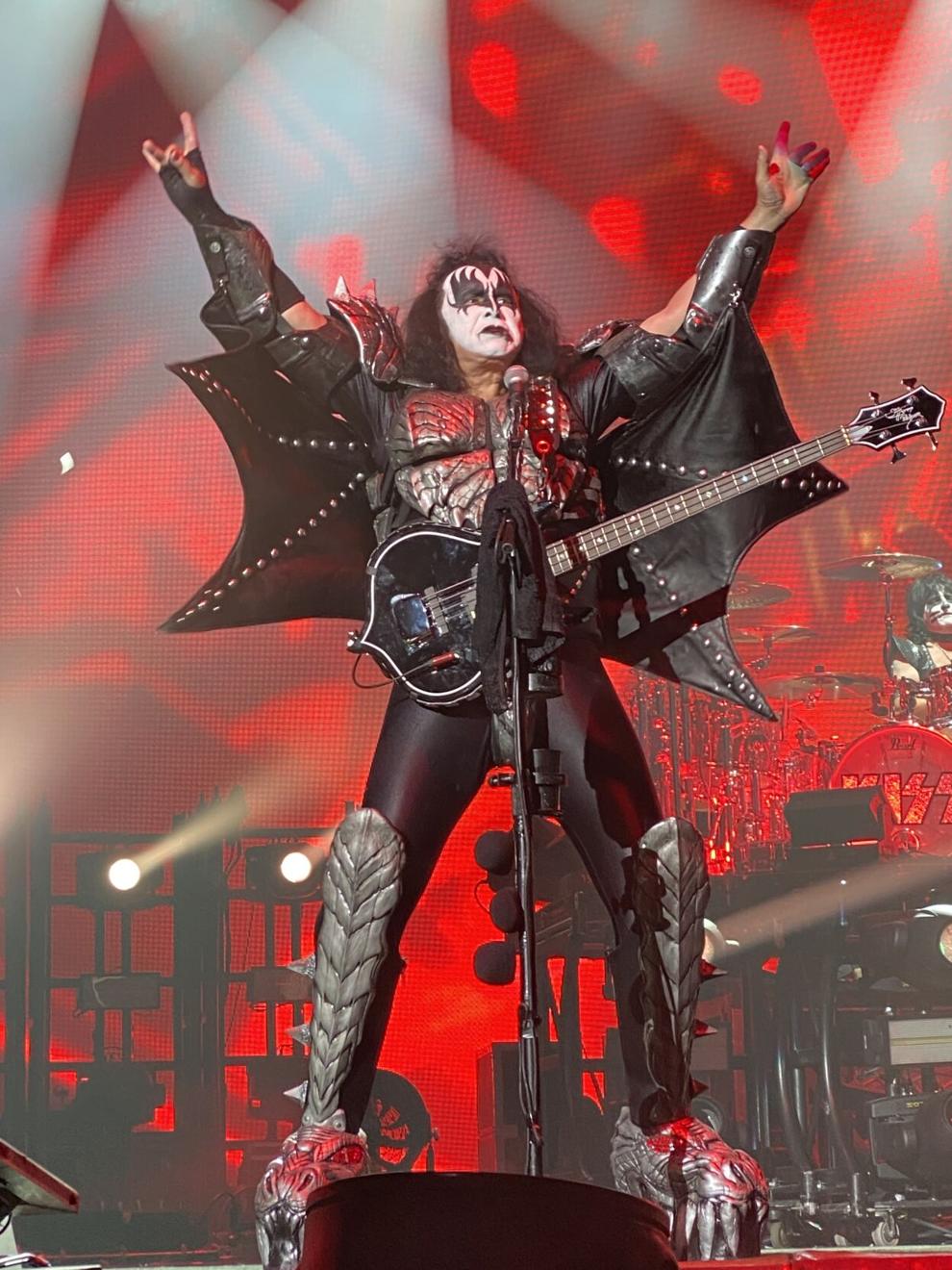 IMG_1265.jpg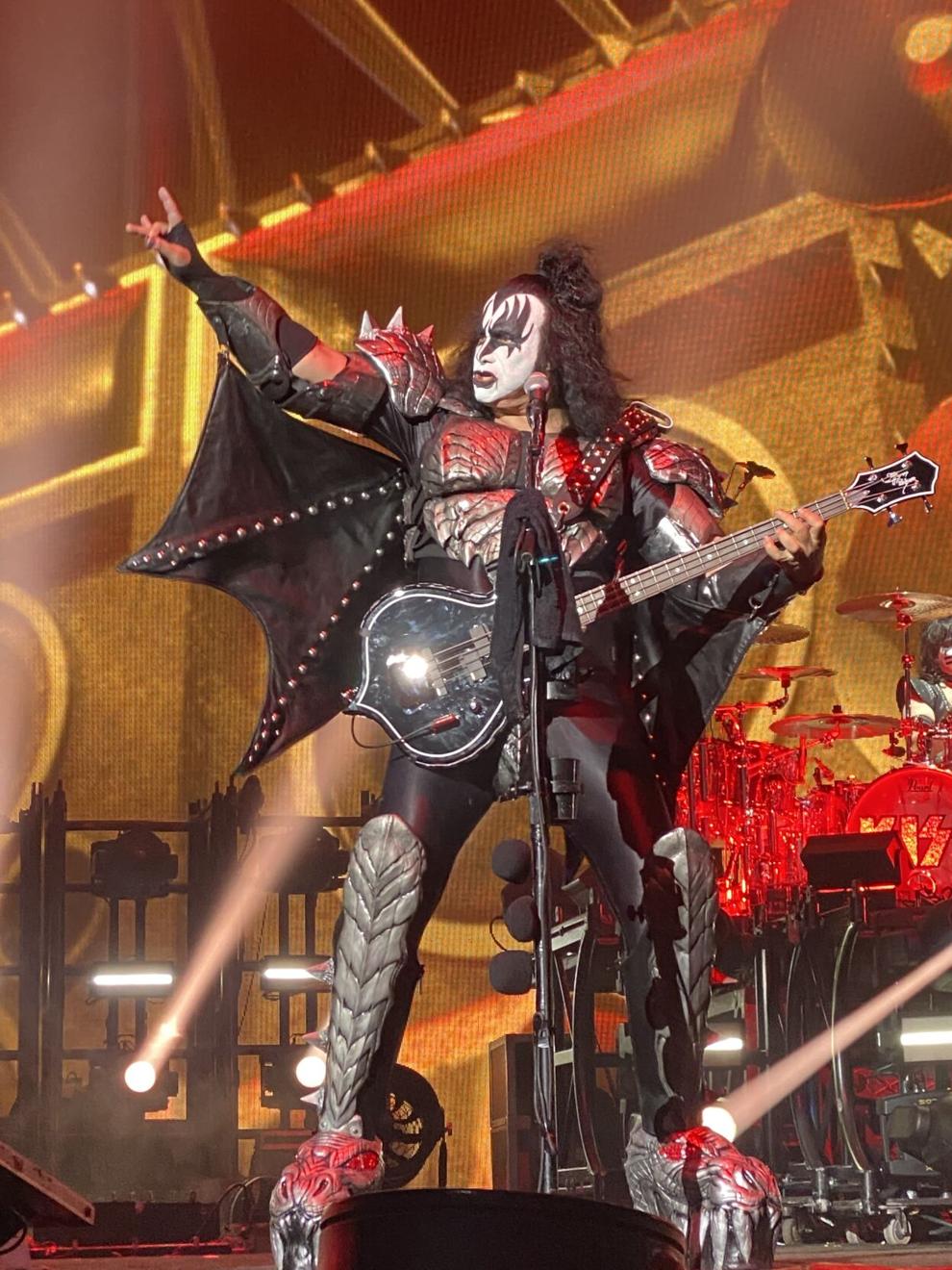 IMG_1266.jpg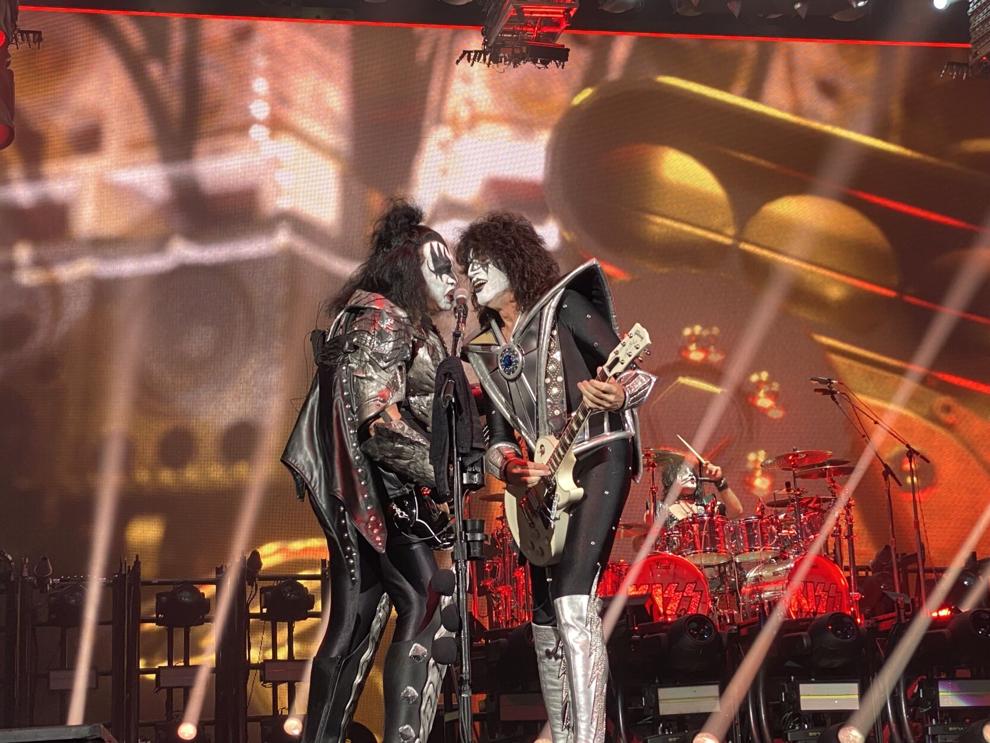 IMG_1268.jpg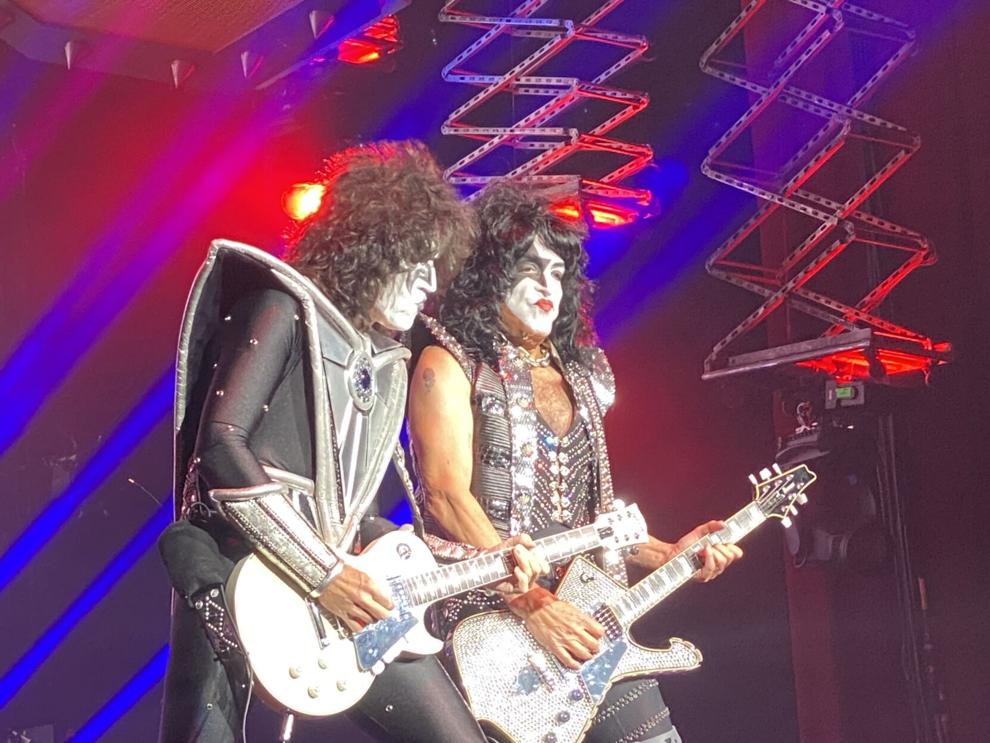 IMG_1269.jpg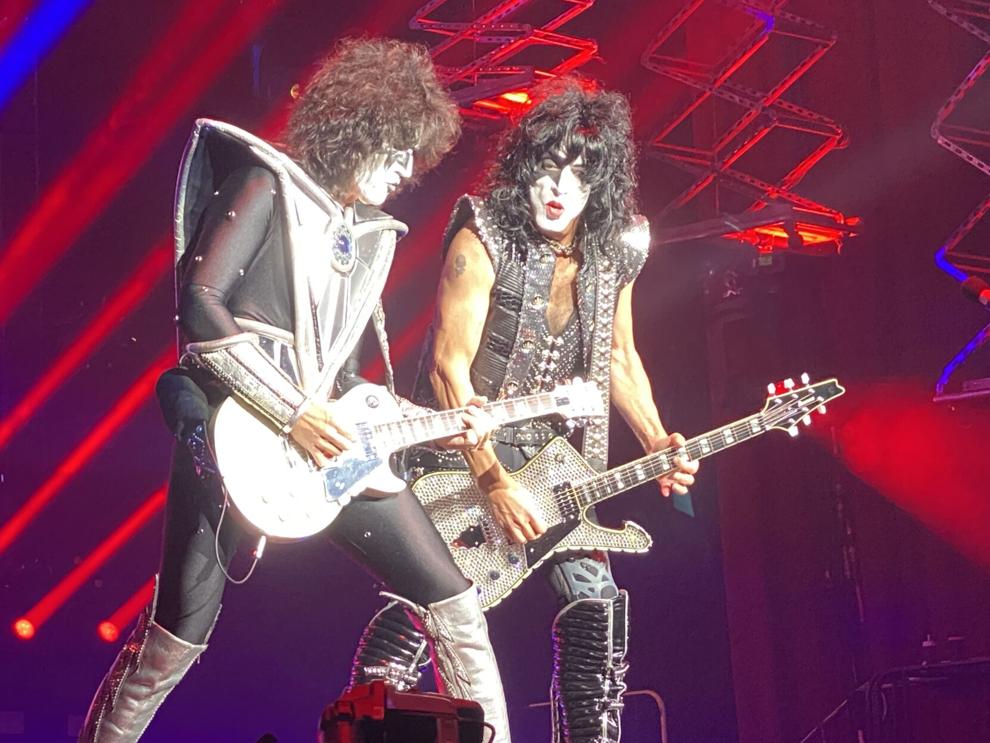 IMG_1276.jpg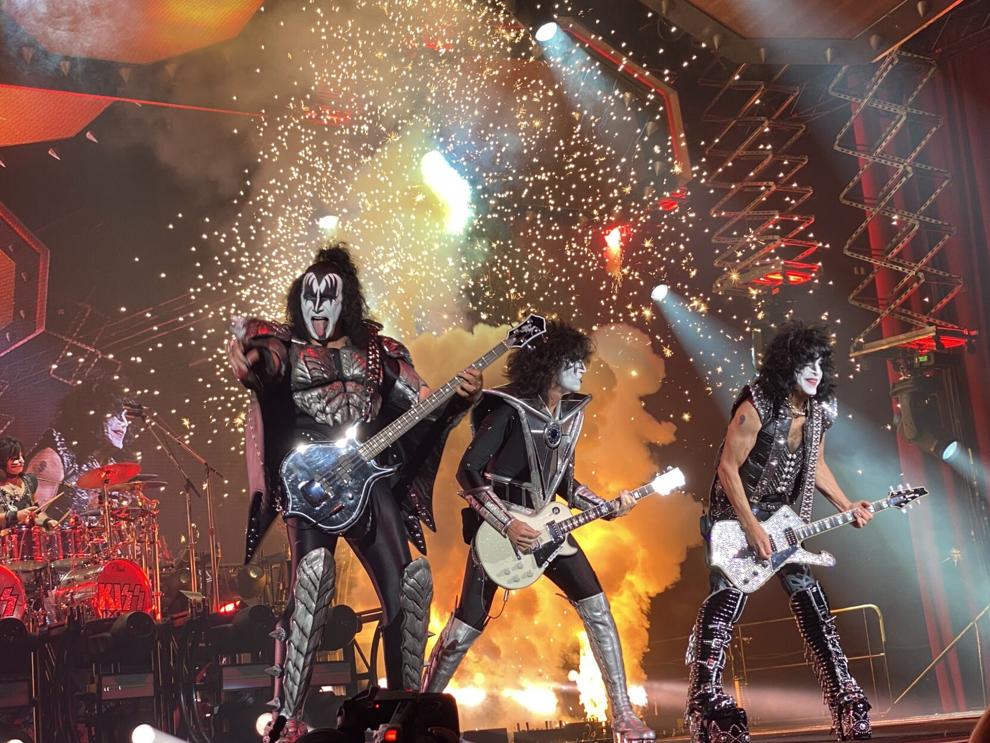 IMG_1277.jpg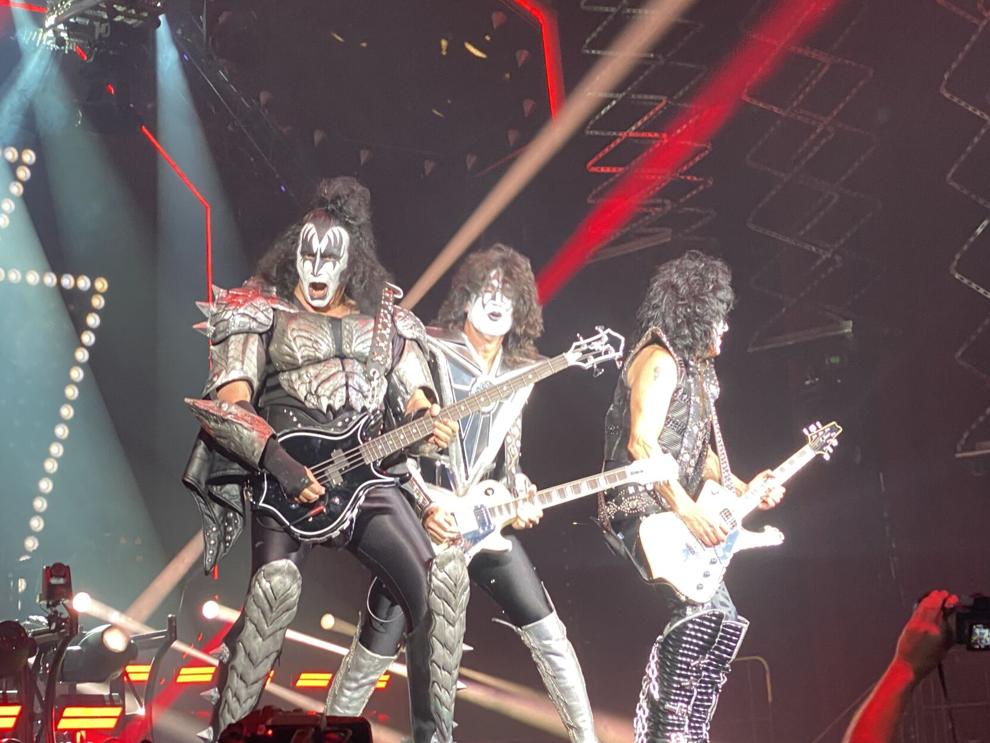 IMG_1278.jpg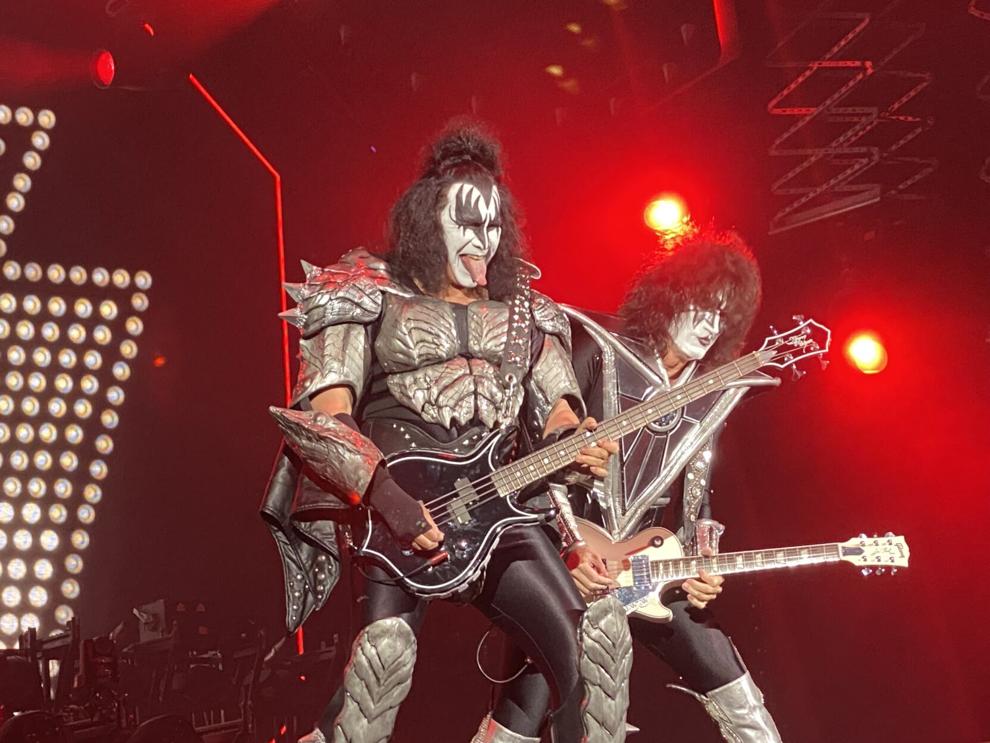 IMG_1281.jpg
IMG_1284.jpg
IMG_1286.jpg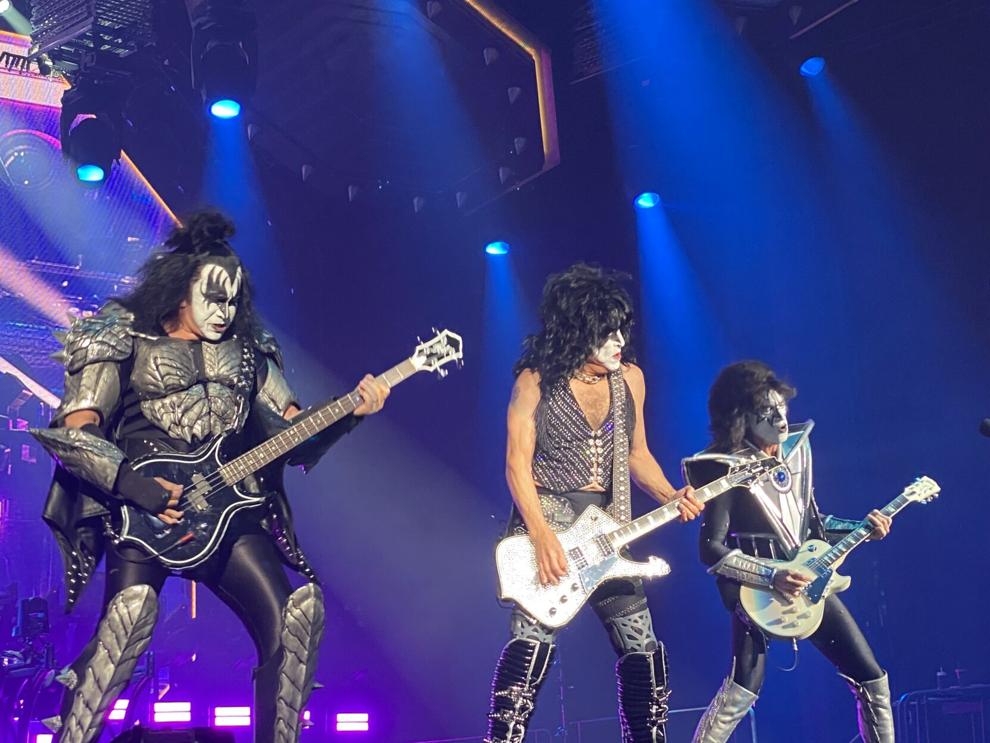 IMG_1287.jpg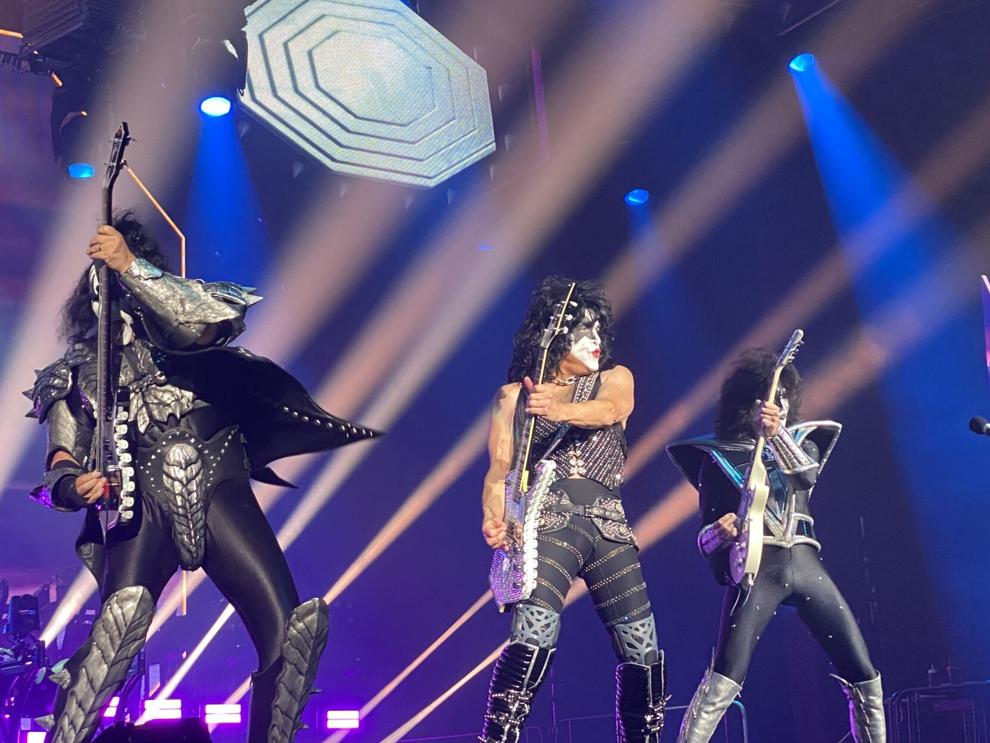 IMG_1288.jpg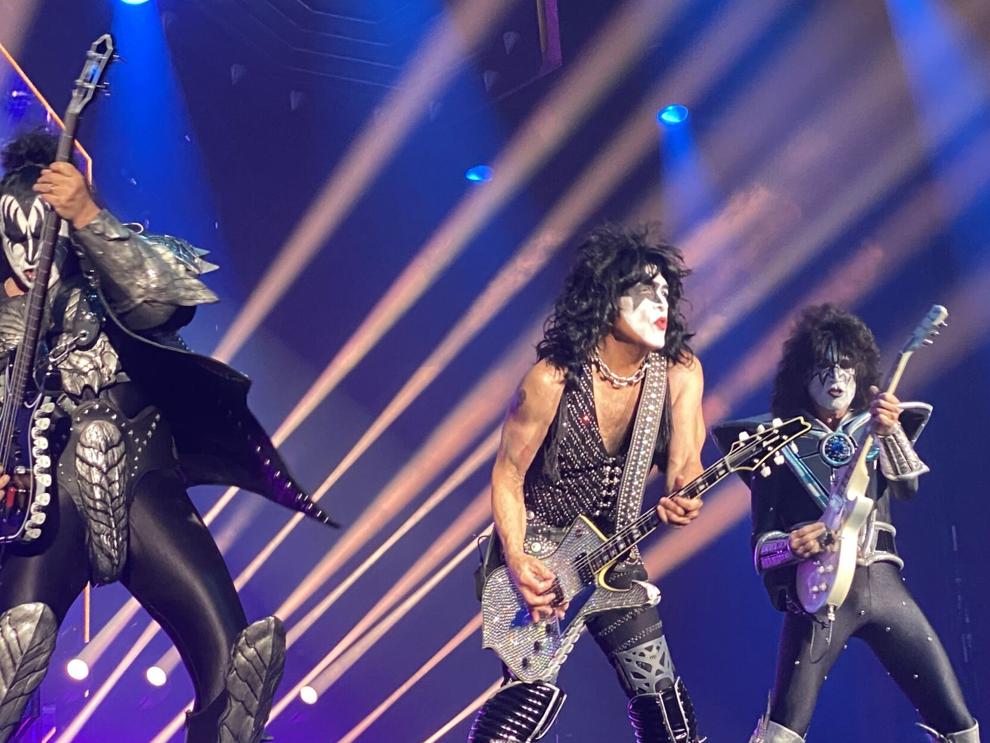 IMG_1289.jpg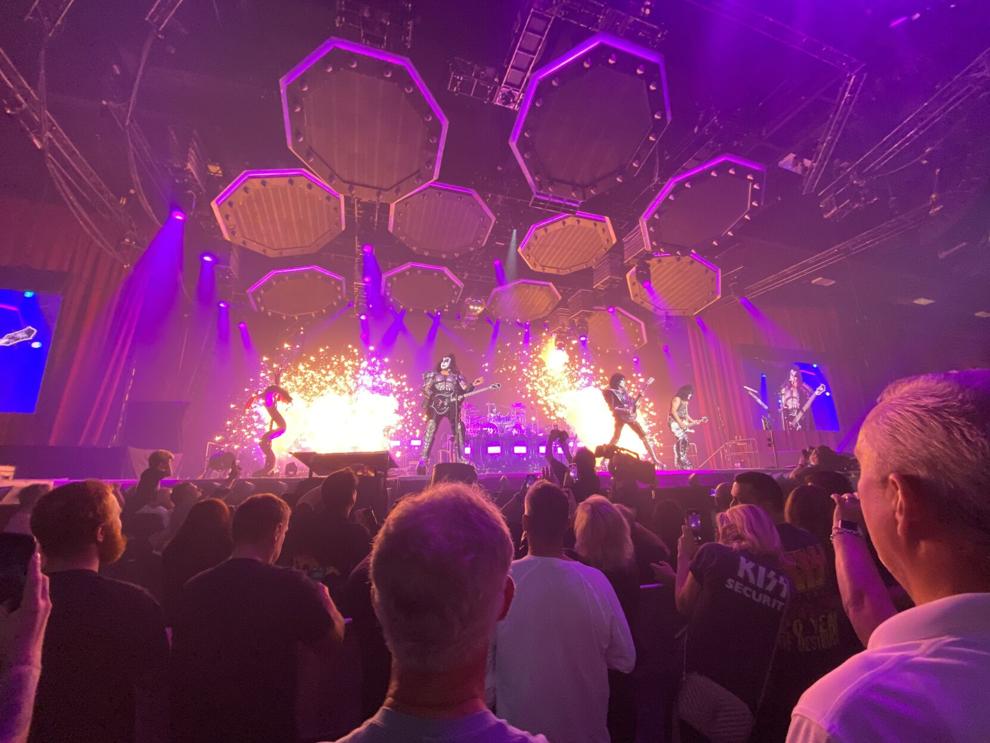 IMG_1294.jpg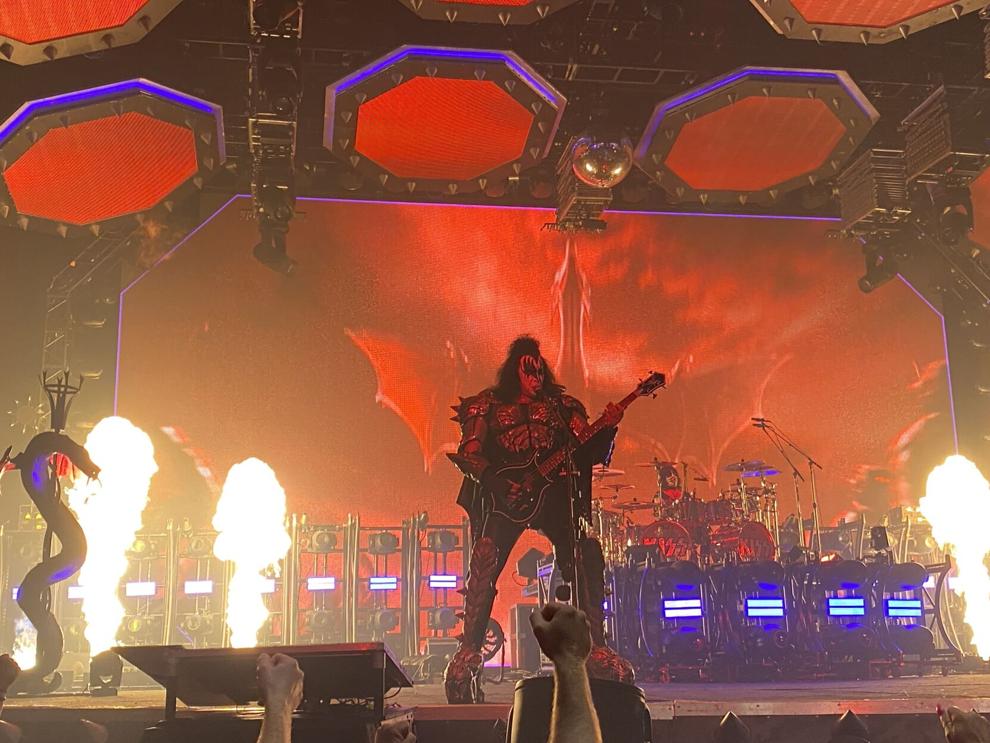 IMG_1295.jpg
IMG_1296.jpg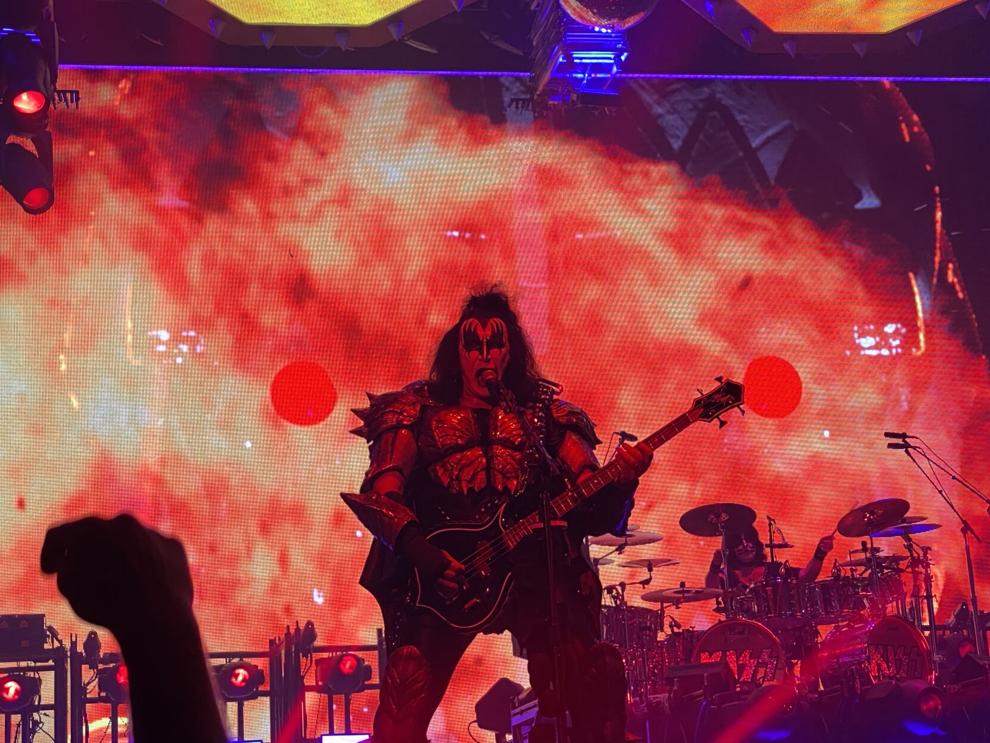 IMG_1297.jpg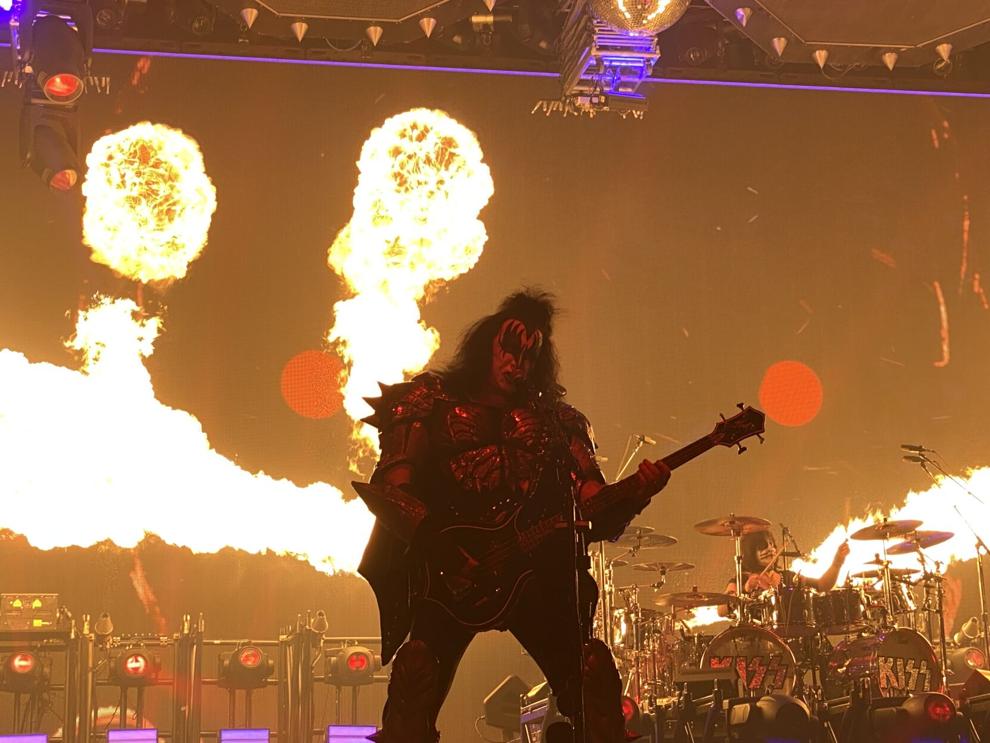 IMG_1298.jpg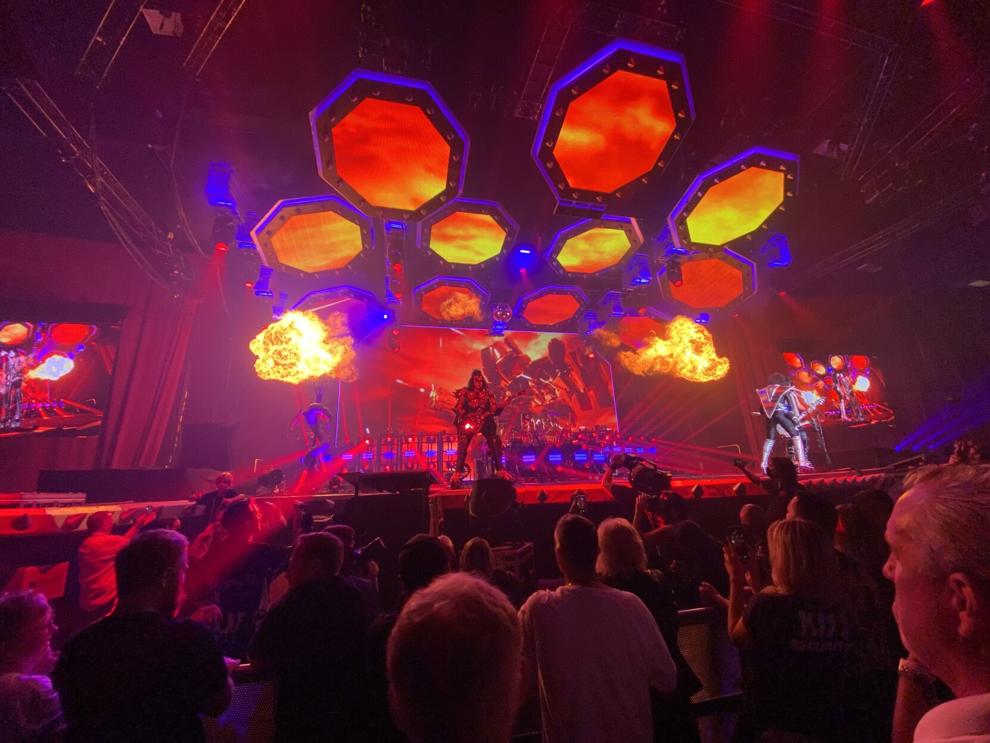 IMG_1300.jpg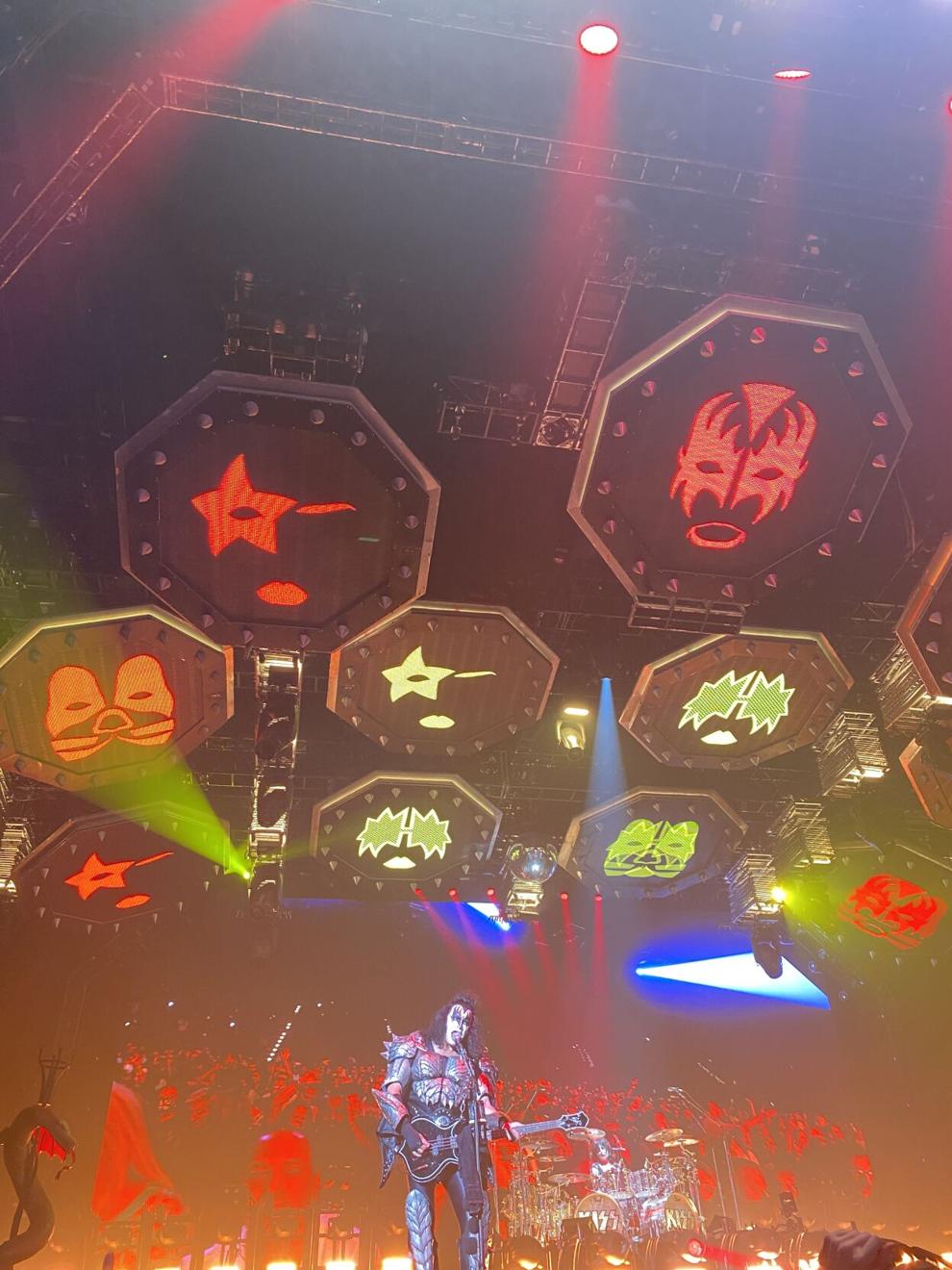 IMG_1301.jpg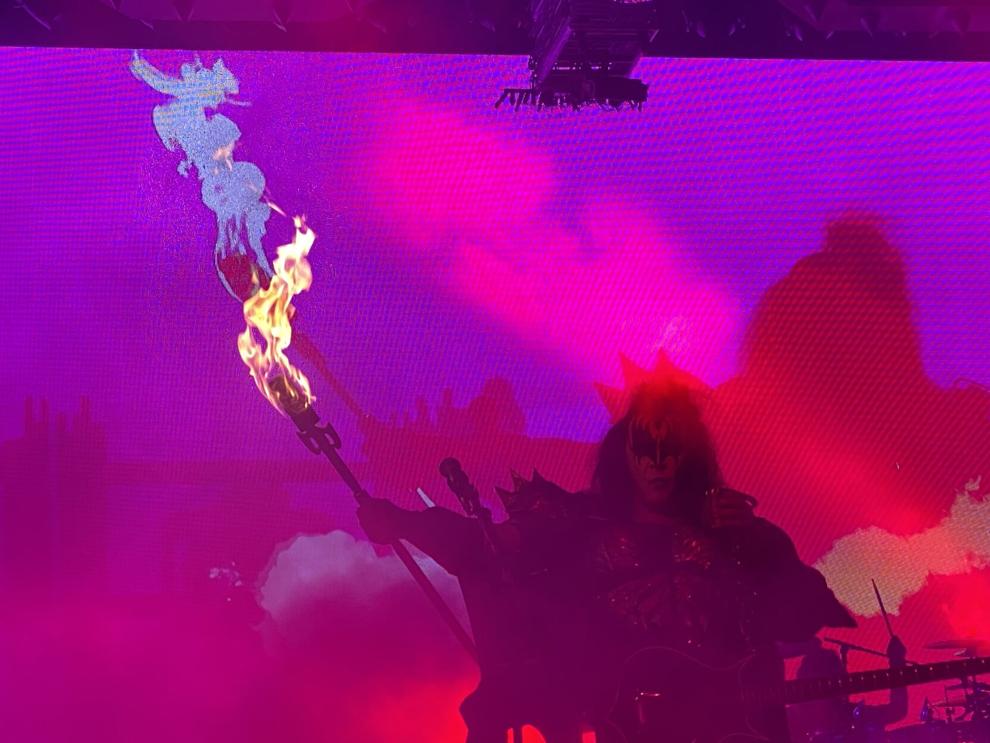 IMG_1302.jpg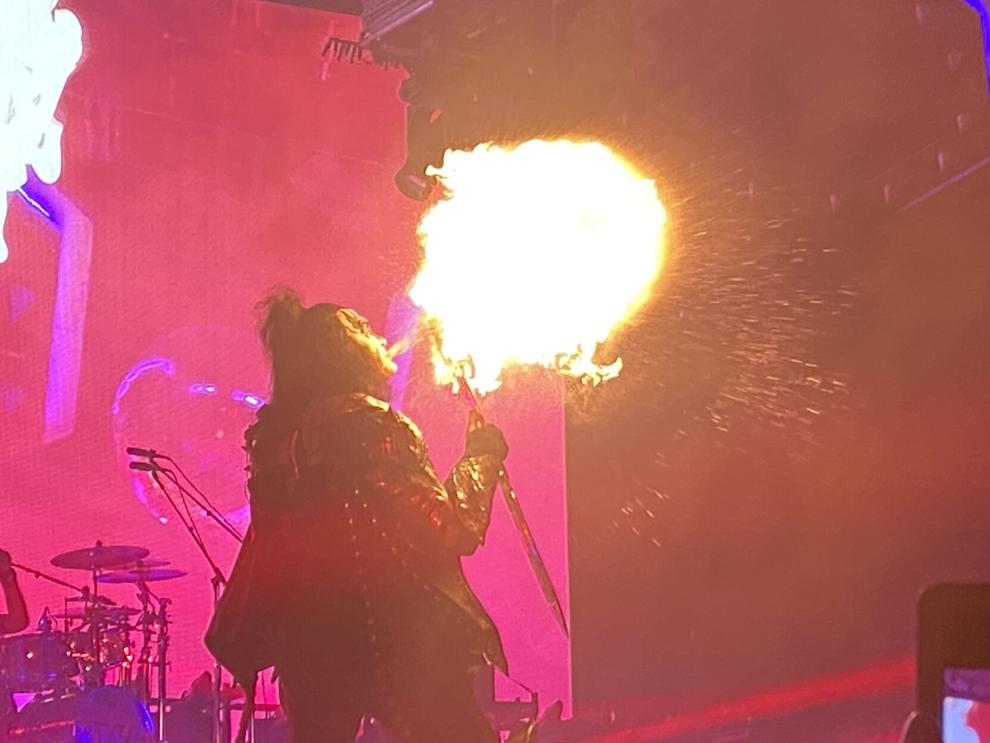 IMG_1304.jpg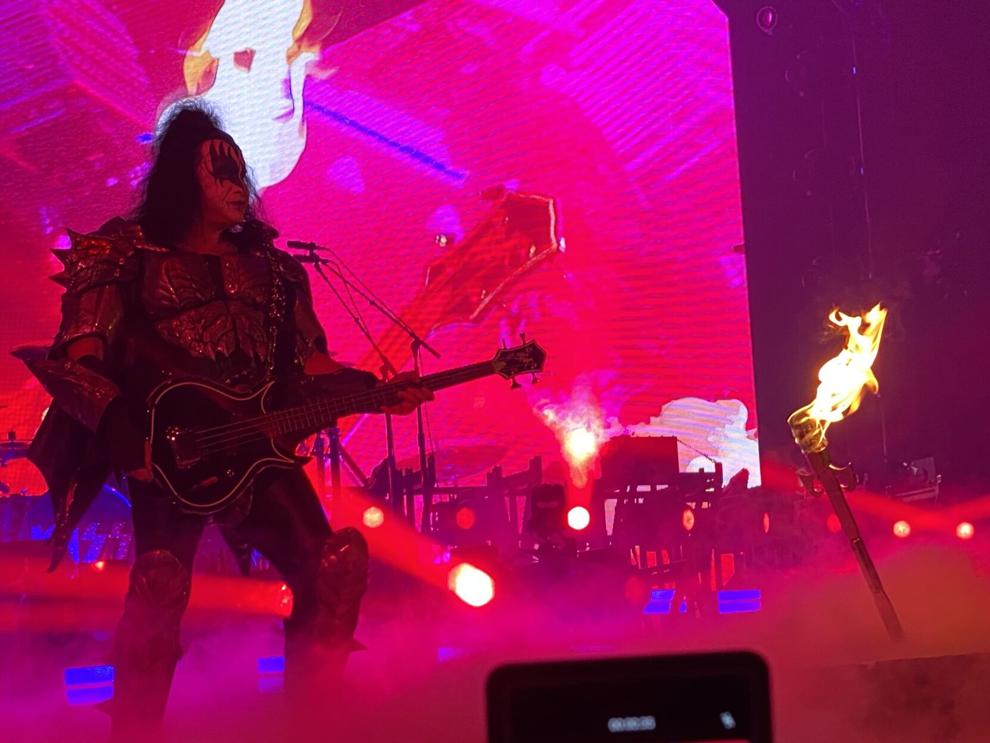 IMG_1306.jpg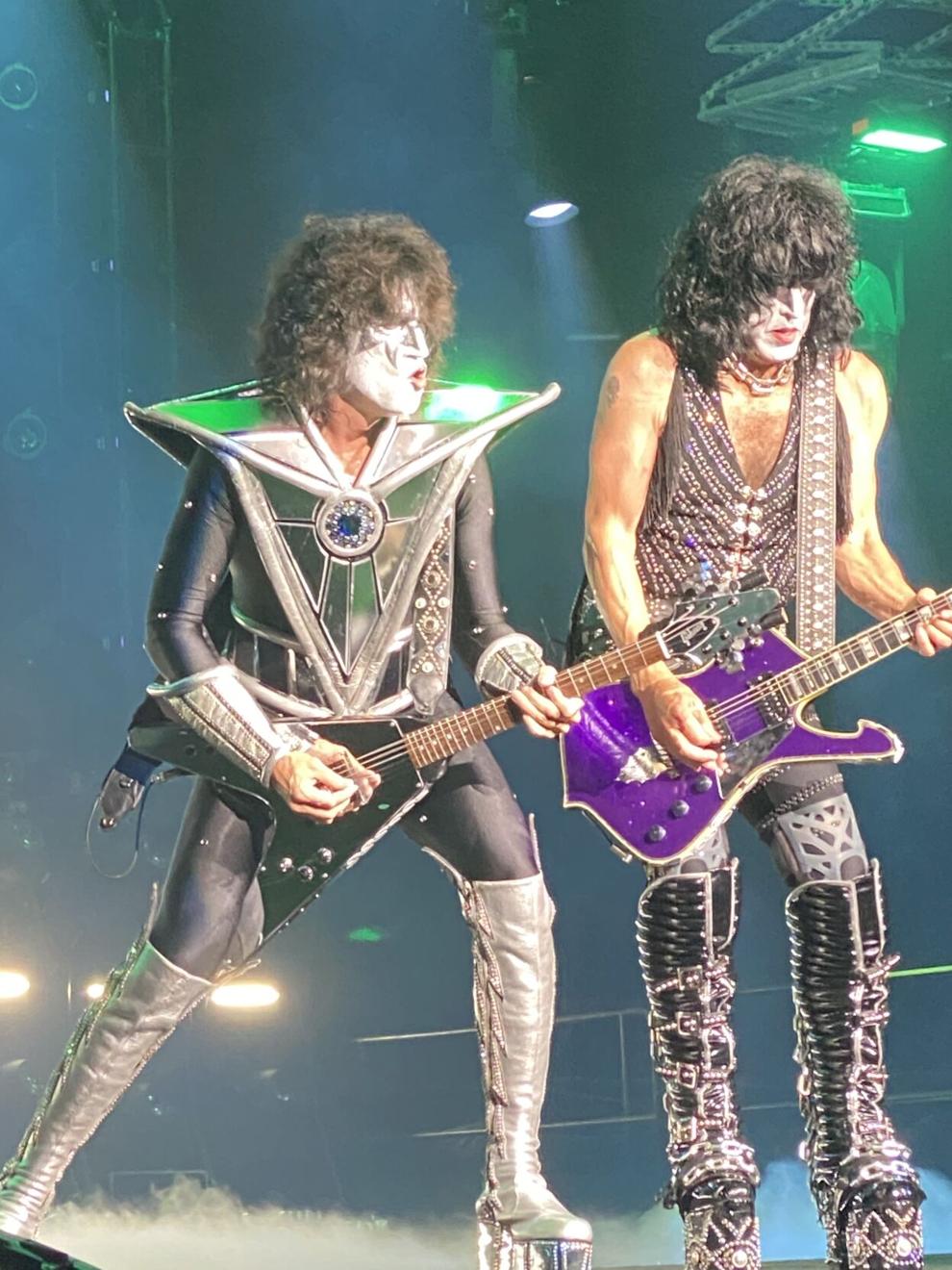 IMG_1312.jpg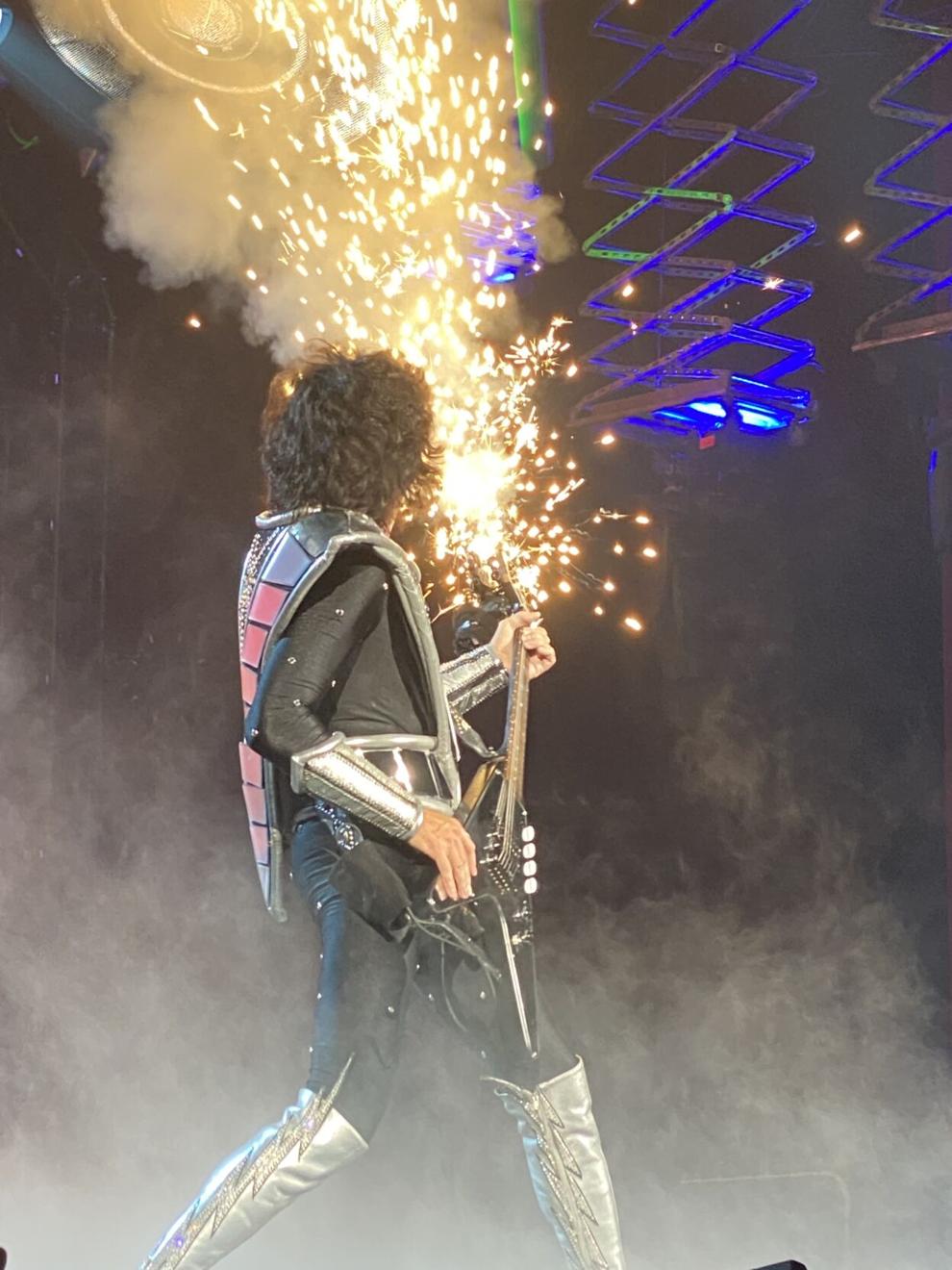 IMG_1313.jpg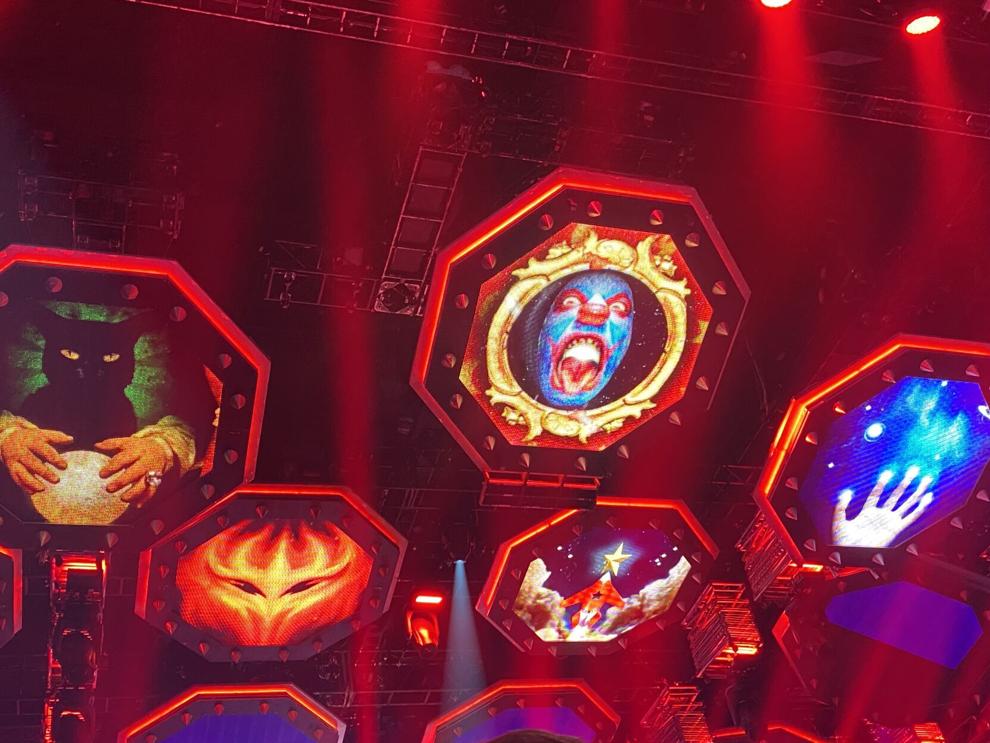 IMG_1314.jpg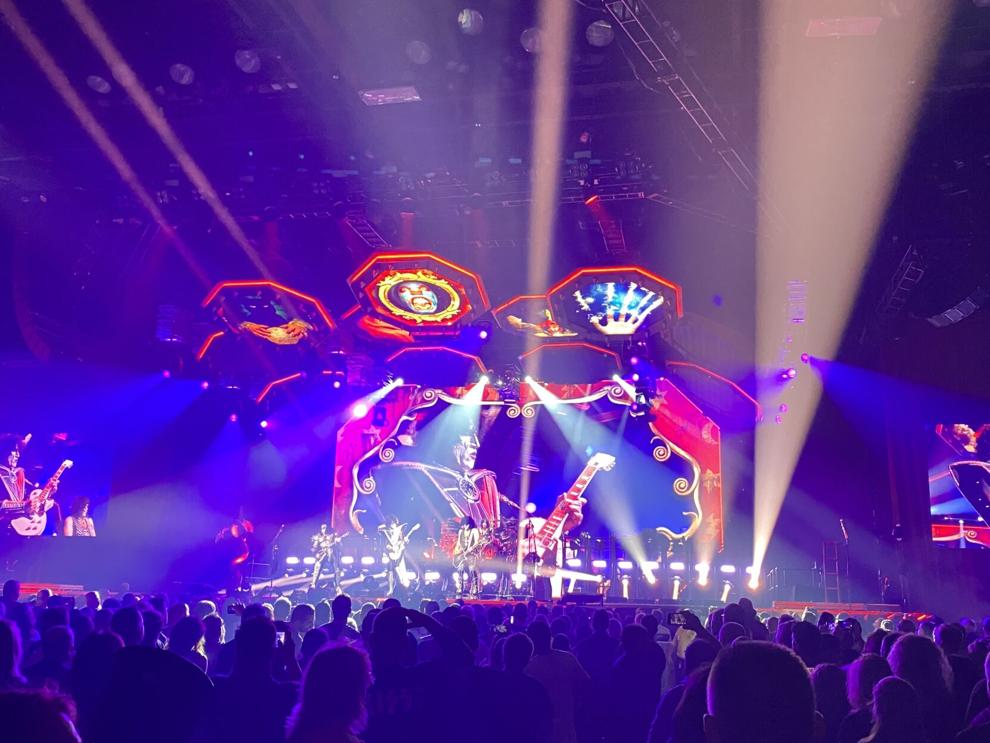 IMG_1323.jpg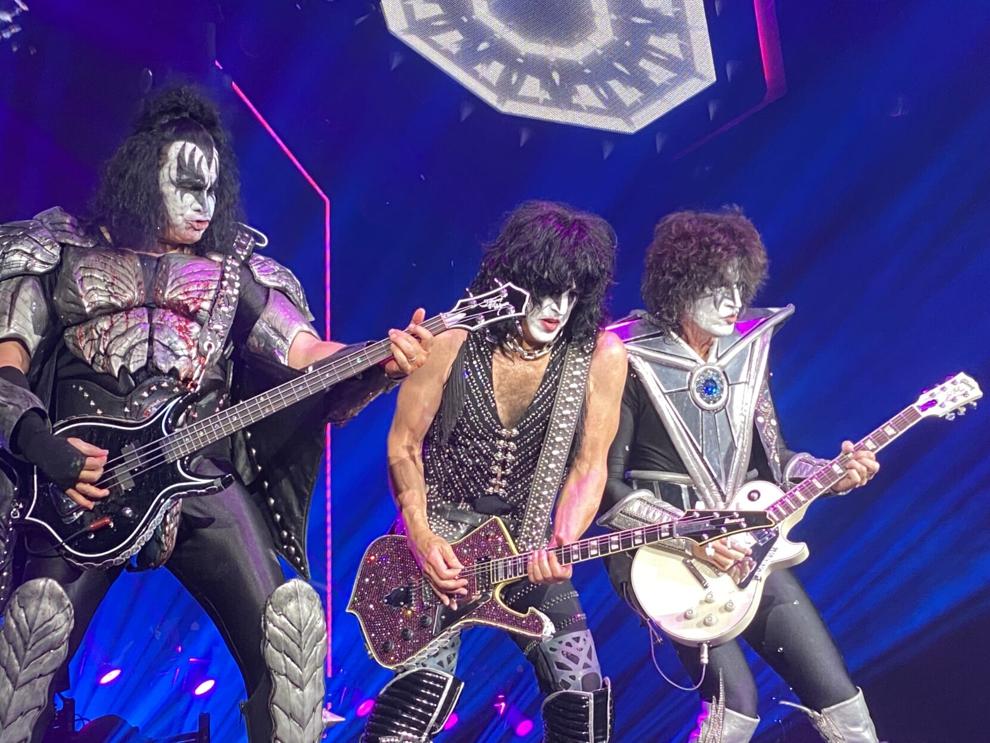 IMG_1324.JPG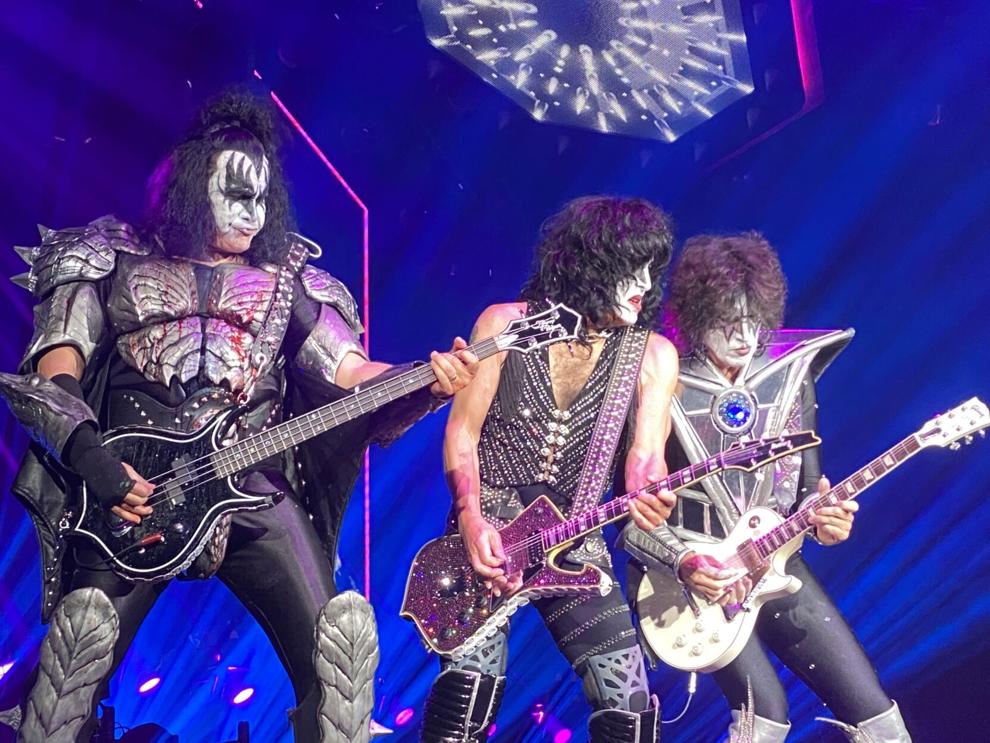 IMG_1325.jpg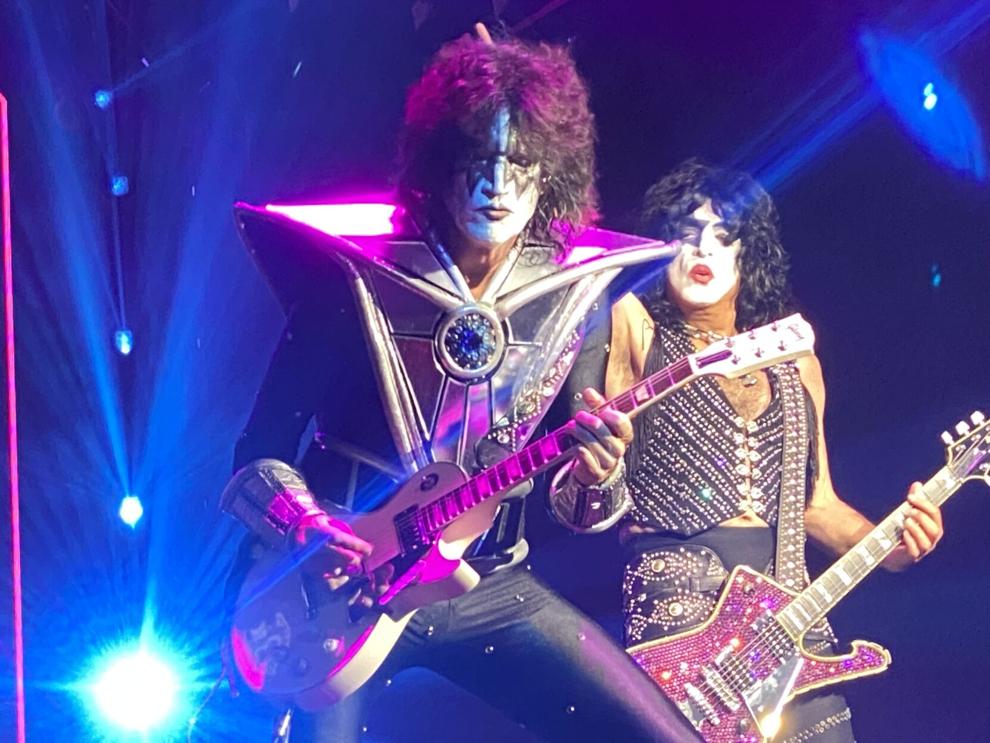 IMG_1326.JPG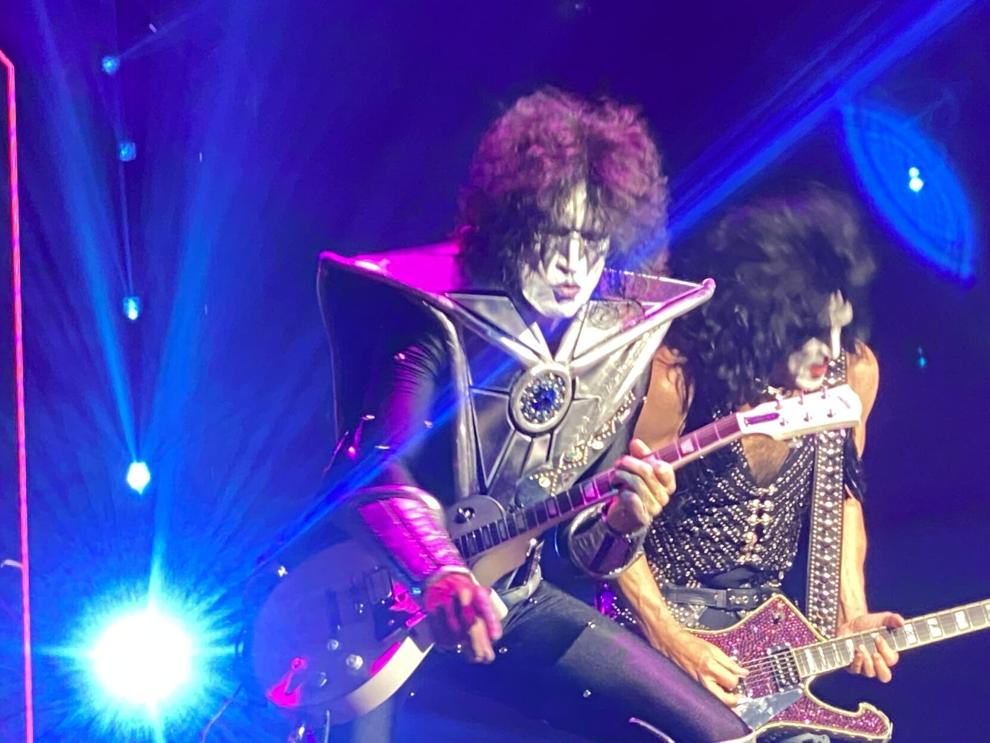 IMG_1330.jpg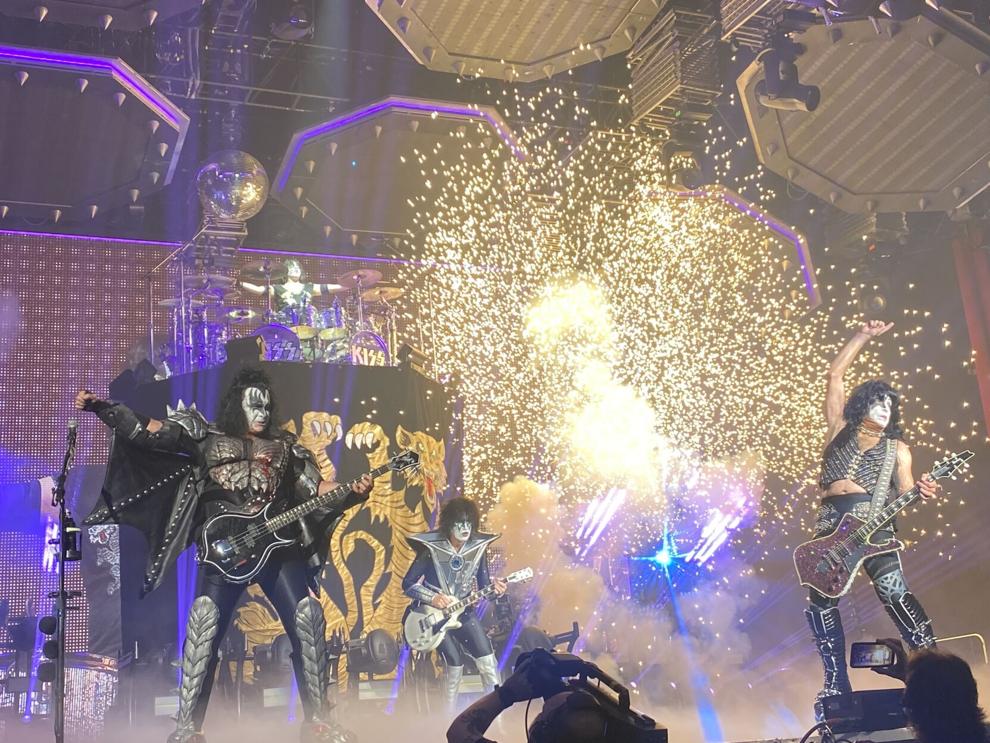 "There's nothing really that can compete or come close to the combustive emotional nature of what we do on stage and the connection to the fans," Stanley says. "That's something that's irreplaceable. That's something that there's nothing to compare it to."
But fans won't have to worry that they'll see a mopey or overly sentimental Stanley on stage as he grapples with the reality that this is the final KISS tour.
"I'm not one for missing things. I will have all of those memories. I'm not one who pines for the past or mourns the past. Better to appreciate it and know how damn lucky I've been," he says. "That being said, the thing that can't be replaced or replicated is that sacred time on stage. But I've lived it."
In fact, Stanley, in typical fashion for a band that has never been short on bravado, says this last outing, billed as the End of the Road World Tour, is actually a festive occasion.
"This is really a time of joy, and for us to be up there and celebrate what we've done together," Stanley says, including fans as the key part of the experience. "It's much better than finishing a tour, let's say, and then a year later deciding you don't want to go out and two years later you decide you don't want to go out. In that sense, you've called it quits, but this is so much better for us and better for the fans to go out there with the highest of spirits and the greatest of shows."
The show, indeed, is bigger and bolder than any KISS has taken on the road, Stanley says. That's no small endeavor for a group that helped revolutionize the rock concert in the '70s by not only donning their famous makeup – Stanley as Starchild, Simmons as Demon, original guitarist Ace Frehley as Space Ace and original drummer Peter Criss as Catman – but with state-of-the-art lights, enough pyrotechnics to light up a 4th of July and even a few flashy stunts, such as Simmons breathing fire, all while decked out in elaborate costumes and high-heeled platform boots.
"The show this time really is the ultimate KISS show. It's the victory lap," Stanley says of the farewell tour stage production. "With that in mind, we wanted to put together something that really raised the bar, not just for us, but as happened over the years, raises the bar for every act out there. That's a good thing because the fans win because of it. This show is more bombastic. There's more pyro. The lights are stunning. The automation involved, the computer synchronization is unlike anything we've ever done, and yet it doesn't lose, we don't wind up with something that's technical and sterile over something that's passionate and gritty. So it's a marvel, I've got to tell you. It left us speechless when we first saw the finished stage. And for us to be silent is a miracle in itself."
The show will also offer more for fans on a musical level, with a longer set than KISS has played on recent tours, all made up of crowd-pleasing selections.
"I believe we're doing 22 songs, I think, somewhere around that," Stanley says. "I think the average on the last tours has been about 16. It's a diverse and really great overview of all the eras of the band."
In all, KISS has sold more than 100 million albums and was inducted into the Rock and Roll Hall of Fame in 2014.
So why did Stanley and Simmons decide it was time to do a farewell tour and be done with life as a touring band? Simply put, they didn't want to risk reaching an age or point with their health where they couldn't deliver the kind of performance fans expect.
"We are not any other touring band. If we were wearing T-shirts and jeans and athletic shoes, we could do this into our 90s. There's no reason to stop," Stanley explains. "But take any one of those bands and put 40 pounds of gear on them, and they wouldn't make it through a tour. So it just has reached a point where we just felt let's go out there and be at our best, knowing we can be at our best, and not look to the future. Let's stop when we believe we can deliver the best KISS ever.
"It's much better to make a conscious decision and celebrate that," he says. "The band — I think we're going on close to 20 years now with this lineup — and for us, we really enjoy each other and get along great. And if it's at all possible, at this point knowing this is the last tour only makes us all closer. The beauty of this isn't we're stopping touring because we hate each other. We're stopping touring because we get along great and we're proud what we are, who we are and our legacy."
Stanley is open to the idea of former members, such as Frehley, Criss and Kulick participating in the farewell tour in some fashion at some point. ("To not have various former members be a part of it at some point, in some way, if it didn't happen, it wouldn't be of my choosing," he says.) He also isn't closing the door on KISS remaining active to some degree after the final tour — perhaps to do special concerts or even make more music. But he isn't making promises, either.
"It's difficult to see that far into the future," he says. "So how things proceed after that is something that will become clearer to us as we get there. We'll see, but in its own way, KISS is invincible. I don't foresee the band becoming non-existent."