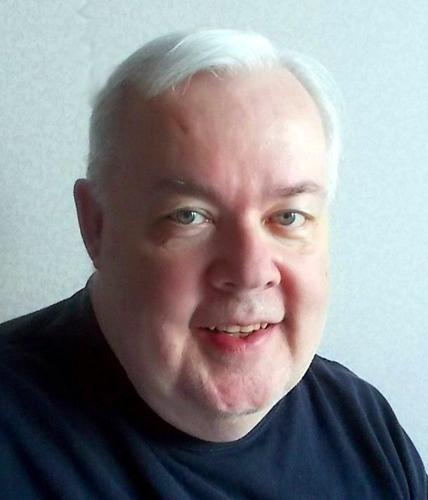 Darryl D. McEwen, 72, a professional journalist and trade association executive, died Oct. 10 in Wilmington, Del.
McEwen was very well known and respected in the Atlantic City area — and nationwide — for his ties to the casino industry.
In semi-retirement, McEwen, who described himself as a "recreational gambler," began publishing the Seven Stars Insider — a website and monthly newsletter describing events, promotions and casino activities at Caesars Entertainment properties.
His clever writing style and candid honesty about the Caesars' properties caught the eye of The Press of Atlantic City Director of Entertainment Publications Scott Cronick, who asked McEwen to write a bi-weekly column for Atlantic City Weekly, which The Press of Atlantic City acquired in 2015.
"I wanted to start a new column and was looking for someone who would be brutally honest from a player's perspective about Atlantic City, and Darryl was my first and only choice," Cronick says. "So 'Mr. AC Casino' was born. Darryl over delivered on any expectations I may have had. Not only did he help tell readers about promotions and the behind-the-scenes workings of South Jersey's most important industry, but he developed a fan base and friendships with nearly everyone he encountered. He took that column very seriously. He is irreplaceable as not just a casino journalist but as a beautiful friend to me and Atlantic City."
In addition to "Mr. A.C. Casino," a bi-weekly column in Atlantic City Weekly, McEwen continued to publish Seven Stars Insider and wrote a monthly feature on Atlantic City for TravelZork.com.
McEwen began his career in Washington, D.C., as the executive vice president of the Society of American Florists and later served as executive vice president of the Machinery Dealers National Association in Alexandria, Va.
After relocating to Wilmington, Del., McEwen founded 21st Sensory Management Inc., a full-service association management and communications consulting firm.
Among 21st Sensory Management's clients were GlaxoSmithKline Consumer Healthcare, the American Red Cross, the Greater Wilmington Radio Association and the Delaware Better Business Bureau.
McEwen was a graduate of the University of Toledo (Ohio) and completed graduate work at The American University, Washington, D.C.
He is survived by longtime partner Nicholas Lemesh.
Funeral services will be private.
If you would like to honor Darryl, a charitable donation in his name can be made to Independent Resources, Inc., a nonprofit for independent living providing services to people in Delaware with disabilities, assisting them to achieve and maintain an independent lifestyle at IRI-DE.org; the University of Toledo, a national public research university at UTFoundation.org; and the Austin D. Lucas Scholarship Fund, which awards grants for college tuition to children whose parents are employed the the Machinery Dealers National Association member firms at MDNA.org.