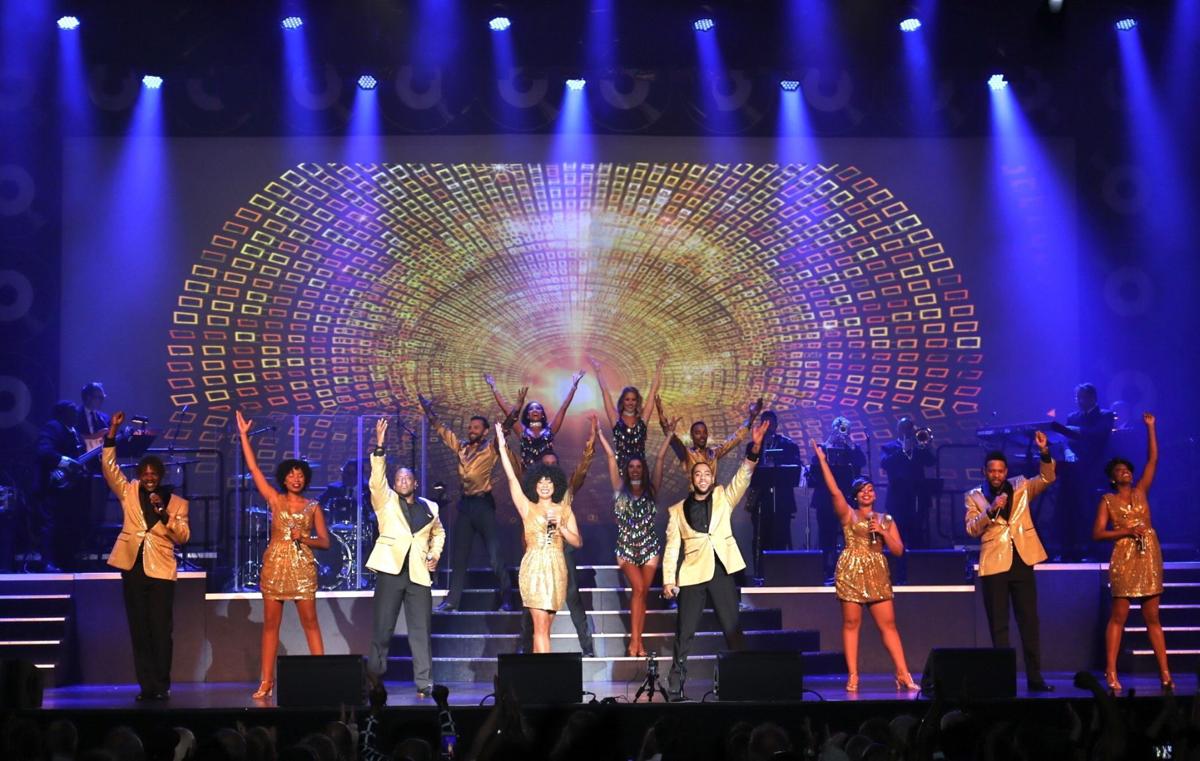 In a year like 2020, it can be hard to be cheerful, even around the holidays. So many of the traditions we have all become accustomed to have either been canceled or altered in some way. Tree-lighting ceremonies are few and far between, family gatherings have shrunken to a bare minimum of attendees and any merry band of carolers who might decide to sing at your door now pose a direct and credible threat to your health.
And though that may be enough to spawn a nation of Scrooges bah humbugging their way through the season, the truth is if we want to have some holiday fun, we just have to find new and safe ways to celebrate.
One spot that is offering just that is Hard Rock Hotel & Casino Atlantic City. This year Motor City Live's "A Motown Christmas" will offer folks a chance to enjoy one of the rarest sights since COVID reared its ugly head – live music and stage performers in an indoor environment. The show will offer a mix of classic holiday tunes and Motown favorites and will take place at Sound Waves inside Hard Rock on select dates from Friday, Dec. 11 through Wednesday, Dec. 30. Seats will be sold as individual tables of two and four to ensure proper social distancing and all of Hard Rock's "Safe +Sound" protocols will be followed.
We had a chance to speak with Hard Rock President Joe Lupo about the show and what Hard Rock is doing to ensure everyone has a safe and enjoyable time.
ACW: What can guests expect from this holiday experience?
Joe Lupo: Guests should expect an upbeat, energetic, fun show that centers around Motown and holiday music. It features a live band and singers. Allen Valentine is producing the show and he has done a lot of Motown live shows as well as our '80s Live show. He has been around a long time producing shows for other properties throughout, not only Atlantic City, but casinos throughout the United States.
ACW: Any idea what we might get to hear?
JL: Well, I know we will have music from Stevie Wonder, The Temptations, The Supremes, Smokey Robinson, The Jackson 5 and more. And it will be a combination of both Christmas and Motown favorites.
ACW: With COVID numbers at the highest the state has seen since the pandemic began, how can you ensure patrons that might be hesitant that the experience is a safe one?
JL: Well, like all of our protocols here at Hard Rock, we have taken a leadership role to ensure that our thermal imaging and our distancing meets all the guidelines. We are stringent to ensure the enforcement of that. This show will only have 150 people in the showroom which normally seats between 1,300 and 1,500 people. So it's only about 10% of the capacity which is even less than the 25% capacity of restaurants. Customers are seated at tables and you must either sit at tables of two or we have some four tops, where you must purchase all four seats. We ensure that parties that come in together know each other and sit together. Otherwise, it's limited seating with everyone 6 feet apart and required to wear a mask, so we feel we have taken all the precautions to make it even safer than what is required here in the state.
ACW: Will guests be required to wear masks at their seats?
JL: They will be required to wear masks the entire time, just as they are in the casino.
ACW: What does the future of live concerts at Hard Rock look like over the next six months?
JL: Well I think it will be pretty limited over the next three months, that's for sure, but I hope that we might see things opening up by the spring. I think the vaccine plays a role there. We are booking many shows for next year, and it really ramps up in the late spring and summer months with the anticipation that we will be able to have higher occupancies and more safeguards in place due to the vaccine and having the pandemic much more under control.
ACW: How would you recommend guests put together the perfect Christmas evening at Hard Rock? Where would you go and what would you see and do?
JL: I would come in and purchase a suite and buy a nice bottle of champagne to enjoy with my significant other. I would walk through the property and take a picture in front of our Christmas tree and by our holiday-oriented pastry display that we have. Then I would go and see the show and have dinner and hit a nice jackpot in our casino!
Holiday Favorites
We asked a few local residents who were planning on attending "A Motown Christmas" what their favorite Motown Christmas songs were. Here's what they are hoping to hear.
"My all-time favorite holiday song is The Supremes version of 'Silver Bells," says Paul Mason of Somers Point. "It reminds me of sitting at my Aunt Linda's house in South Philly on Christmas Eve waiting for everyone to be done with dinner so we could open presents. My Aunt was a big Diana Ross fan, so this song always seemed to make it onto the record player each year."
"If I had to choose one, it's gotta be 'I'll Be Home For Christmas' by The Miracles. Those harmonies and the sound of the record just give me the chills. And since I only hear it once or twice a year, I never get sick of it," says Freddy Gaffney of Manahawkin.
"When Michael Jackson was getting really popular, my parents bought my brother and I a bunch of Jackson 5 records for Christmas one year so we could hear what Michael sounded like when he was a kid. One of those records was a Christmas album that had this funky version of 'Frosty The Snowman' complete with '70s wah-wah guitar. I can't help but smile anytime I hear it," says Alison Hein of Beach Haven.