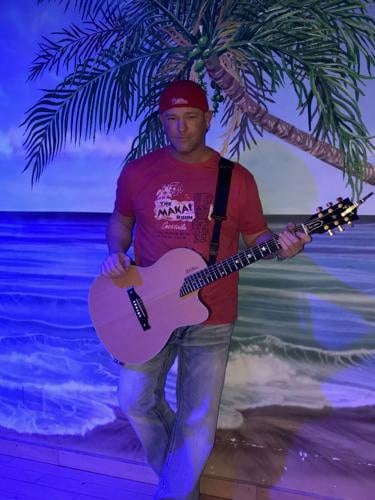 There are a lot of musicians who head into performances with a plan. They've got a setlist, they have their usual opening number, and they've got their closing song all ready to go. But Matt Quinton, who performs 6 p.m. Friday and Saturday at Ludlam Bar and Grill in Sea Isle, is not that guy.
"It's a roller coaster ride," Quinton says. "I play what I like to listen to and that attracts people like me. You can't really expect anything from any of my shows because it's based on what the audience wants to hear."
Quinton can play a wide variety of genres, hence the ability to completely roll with any given audience, though he's currently a big fan of the beachy country genre, performing covers of Kenny Chesney, Zac Brown, Chase Rice, Blake Shelton and Jimmy Buffett. Though with Quinton, the musical choice is really based off of audience response.
"It's a travelling ***tshow," Quinton says. "Someone requests something obscure, so I head in that direction and then they are ordering shots and doing the worm in the middle of the floor … I'm their monkey for three or four hours."
While audiences see all fun and jokes — interspersed with quality tunes, of course — Quinton is able to be such a master improviser because he has so much experience under his belt. His first guitar? Age 10. First band? Age 12. First time he was hog-tied until he agreed to be the lead singer for said band? Also age 12.
"There were already two guitarists in the band. I was also the youngest. They needed a singer and I had to sing 'Summer of '69' I didn't want to do it, so the drummer hog-tied me with a guitar cable until I agreed," Quinton says. "I made them a deal. I would be the singer but they would have to teach me to play the songs I wanted to play."
Quinton's career kicked off with that band, which alternated between the names 'Cargo' and 'Overload,' and while he didn't take lessons, he spent his time constantly playing, which was its own kind of learning. Currently, he's got about 2000 songs in his repertoire.
"Over the years of having to learn so many songs, it did come to the point where it was like, 'Oh, this isn't just fun, I'm learning how to write and learning other people's styles," he says.
His career took him from playing church basements to performing all over the Northeast corridor in a Philly party band, to going solo in 2004 and performing for several years in Key West at places like Irish Kevin's on Duval Street and The Rum Barrel. In 2005, he launched his debut album, "Another Key West Night." And though he moved back to New Jersey 5 years ago, he splits his time between South Jersey, a residency at Nalu Surf Bar in Dewey Beach, and writing for Porchlight Music in Nashville.
Quinton plans to expand focus on his writing in the future, but he has no plans to stop performing any time soon.