Are you ready for the one of the most fun, entertaining — and charitable — evenings of the year?
If so, the Hard Rock Hotel & Casino Atlantic City will be the place to be on Nov. 3, when Dancing Under the Atlantic City Stars, presented by Tito's Handmade Vodka and a joint venture between The Press of Atlantic City/Atlantic City Weekly and The Community FoodBank of New Jersey, Southern Branch, will be the biggest single-day fundraiser for the amazing charity that feeds tens of thousands of people every year.
Get ready to cha-cha yourself over to the Hard Rock as Dancing Under the Atlantic City Stars combines the spirit of everyone's favorite dancing reality series with 12 local celebrities/personalities who are partnered up with professional dancers from the community to make it one of the most lavish, fun, exciting and entertaining nights out.
Guests will enjoy an open bar, over-the-top food and an unforgettable night of entertainment as the dancers waltz, tango, rumba, salsa, mambo, quickstep, jive, swing, boogie-woogie — or maybe even polka — their way to earning big bucks for the FoodBank. Couples will be voted on by you and a panel of celebrity judges to become the Ultimate Dancing Under the Atlantic City Stars 2018 Champion.
Mix, mingle and have fun with the who's who of the Atlantic City area, all while helping feed the less fortunate and enjoying an event that is sure to become an annual community staple.
Tables are available, call for pricing. You can also begin helping your favorite dancer now by donating directly to their own fundraising page.
For more info, go to DancingUnderTheAtlanticCityStars.org.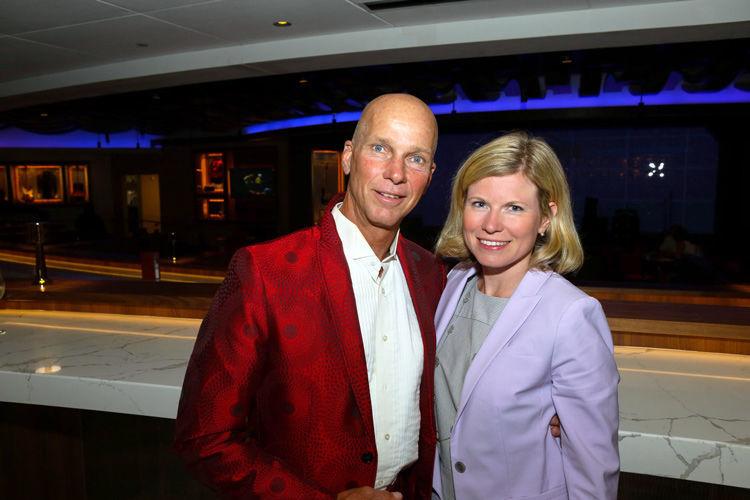 Here is couple No. 5
Samantha Kiley, Executive Director, AtlantiCare Foundation
In her role at the AtlantiCare Foundation, Samantha Kiley oversees the strategy and operations of all fundraising and community initiatives for AtlantiCare. Samantha also serves on numerous boards in Atlantic County, including the Atlantic City Day Nursery and the Community Advisory Board for Jewish Family Services. Outside of work, Samantha enjoys cooking, reading and watching movies, as well as spending time with her family. A fan of seeing Broadway shows, Samantha also has her own background in the arts from high school drama productions, and she was introduced to the work of Bob Fosse at Villanova University. It has, however, been a long time since she's performed in front of a crowd, so she's very nervous about her performance in Dancing Under the Stars.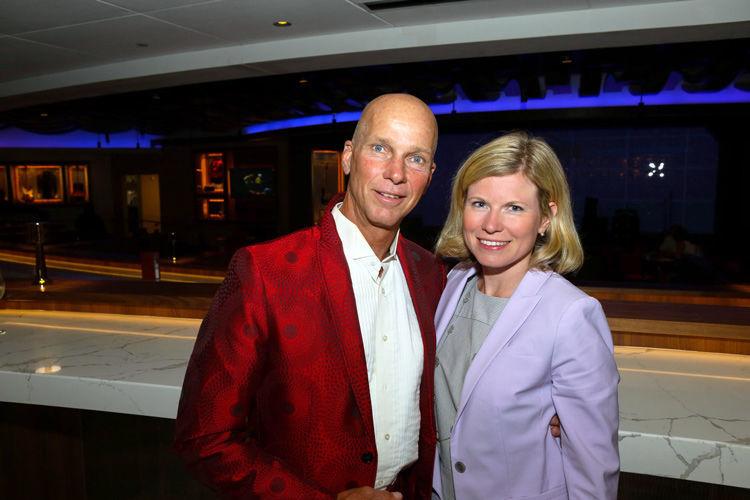 Ron Curcio, Professional dancer and surfing instructor
Ron Curcio was born in Atlantic City and raised in Ventnor City. At 21, he received a ballet scholarship under the direction of prima ballerina Phyllis Papa, founder of Atlantic City Ballet. His training also included: jazz, modern, character, flamenco and Hindu, thus molding him to be an all-around performer. Ron danced at Merv Griffin's Resorts International under the direction of Rodger Minami for several years; went abroad with dance partner Katya Surrance to be featured at Princess Casino in Freeport, Bahamas; was choreographed by the legendary Jerry Jackson; performed on "Star Search" and at Foxwoods Casino in Connecticut. Ron "struck gold" when he landed a job with Legends in Concert in Oahu, Hawaii, and eventually joined forces again with Katya to tour the world as lead dancer on Silversea Cruise Line. Now back in A.C., Ron has danced in such productions as "Andrea McArdle's Christmas Special," "Untamed Illusions" and "The Diva Show." Ron is very excited to be part of this fundraising event and can't wait to hit the stage with his new dance partner Samantha.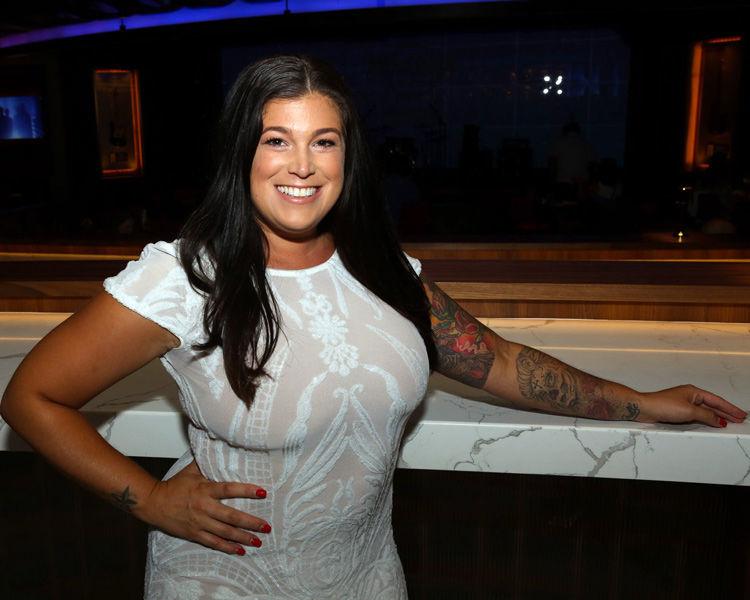 Here is couple No. 6
Laura Vadell
Mother to three little girls and wife of retired Police Officer Josh Vadell, who was shot in the line of duty on Sept.3, 2016, Laura Vadell was pregnant with the couple's third daughter at the time of her husband's near-fatal injury. Previously with AtlantiCare for eight years, Laura became an advocate for Josh, pushing him toward recovery. With her sights set on continuing her Bachelors in Nursing Degree, Laura strives to give back to the community in need as much as possible — by participating in Dancing Under the Stars and supporting the Community FoodBank of New Jersey — Southern Branch, as well as by her work with "The Josh Vadell Foundation," the non-profit foundation she started with her husband.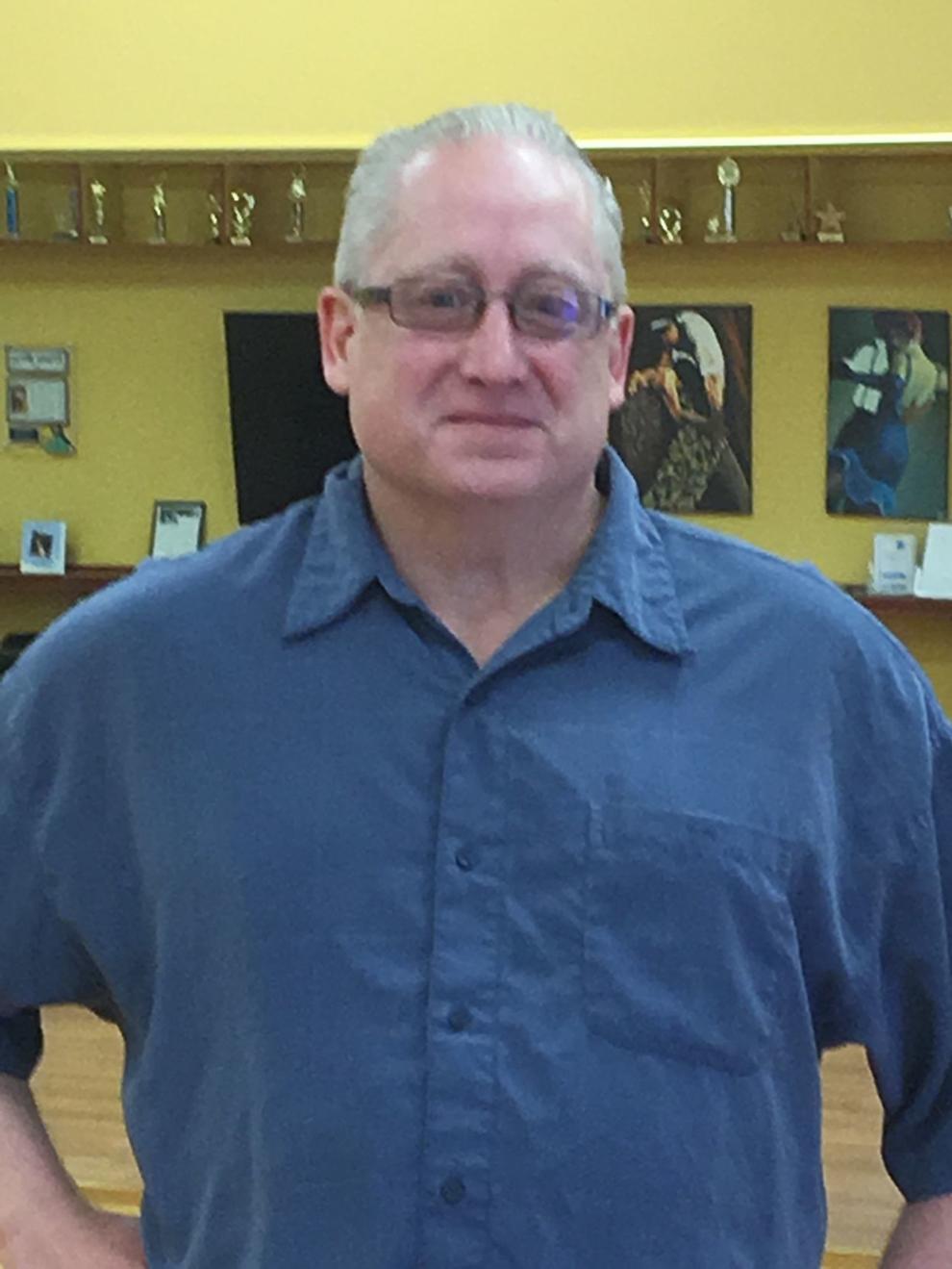 Al Henry, professional dancer
An instructor at the Academy of Ballroom Dancing in Northfield for the past 16 years, Al Henry started his career with the Arthur Murray Studio in Narberth, Penn., almost 30 years ago. After three years of teaching and training, he entered the professional competitive scene, and competing in and winning several regional competitions before injuries took their toll. Still a dance instructor, Al teaches both social as well as competitive dancing, and competes with his students in pro/am competitions. The recipient of many top teacher awards, Al has watched his students receive their own numerous awards. In fact, in 2010, Al got to be a part of the "Dancing with the Stars" tour in Atlantic City with one of his competitive child students, who wound up winning the competition.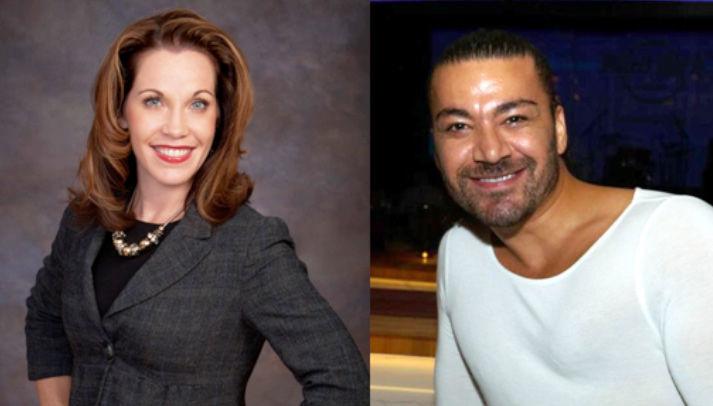 Here is couple No. 7
Dr. Fabio Orozco, Orthopedic Surgeon
A specialist in hip and knee replacements, orthopedic surgeon Fabio serves as the Associate Professor of Orthopaedic Surgery of Thomas Jefferson University Hospital, Director of Orthopaedic Surgery at AtlantiCare Regional Medial Center, and the Director of Rothman Institute's South Jersey Adult Reconstruction Fellowship. A married father of four boys, Fabio has been recognized as one of the Delaware Valley's Most Influential Latinos of 2015 and 2017. And … he loves to dance — in addition to playing soccer and spending time with his family at the beach. Fabio is looking forward to this exciting event, saying, "I am proud to be part of this fundraiser and helping to raise money to fight hunger."
Mary Beth Snow, professional dancer
Part of a professional dance family that includes her mom, aunts, sisters and cousins, Mary Beth Snow is the owner of The Dance Place in Ocean City, which she founded 38 years ago and where she has educated thousands of dancers ranging from 18-month-old toddlers through adults in the art of dance. For the past eight years, Mary Beth has traveled to Orlando to choreograph for Disney World's Main Street Parade as part of the Dance The World program. Mary Beth and her husband Russell have three children: Jasmine, Clint and Savannah, as well as a granddaughter, Isla, who is the newest little member of The Dance Place. Mary Beth is honored to be a part of such an amazing fundraiser and hopes to play just a small part in stamping out hunger in our community.
Here is couple No. 8
Jessica Kowal, chief development officer at Inspira Health Network
Responsible for creating a culture of philanthropy for Inspira Health Network, among other things, Jessica Kowal has more than 14 years of experience with operational leadership, resource development, higher education, fundraising, special events and board management. Currently an active member with the Association of Fundraising Professionals and Association of Healthcare Philanthropy, Jessica is involved in several charitable organizations, including her role as Vice Co-Chair for Women United, United Way of Atlantic County. She and her husband, Danny, are parents to Sophia (6) and Arianna (4), both of whom share their mom's love for dance and study at TLC Academy of Dance in Absecon. An active volunteer for the Community FoodBank of New Jersey, Jessica strongly believes we have a responsibility to give back and to make an impact in our community.
Can Muhammed Karagoz, professional dancer and trainer
A well-known Turkish-American performer and instructor of multiple dance styles, Can teaches in New York, New Jersey and Connecticut. His career spans multiple fields — he is a certified personal trainer and nutritionist, a group fitness instructor, an actor and a professional runway and print model who was a 2016 Best Fashion Model of the Year Finalist. A well-known dance instructor, Can has trained other dance instructors all over the world and was a finalist in a number of Open Professional International Latin Championships. He has participated in a variety of productions, including the movies "Musical Chairs" and "Arrivals and Departures," as well as the Turkish TV show "Kusursuz Dugun" on TV8, which is one of the most popular TV channels in Turkey.