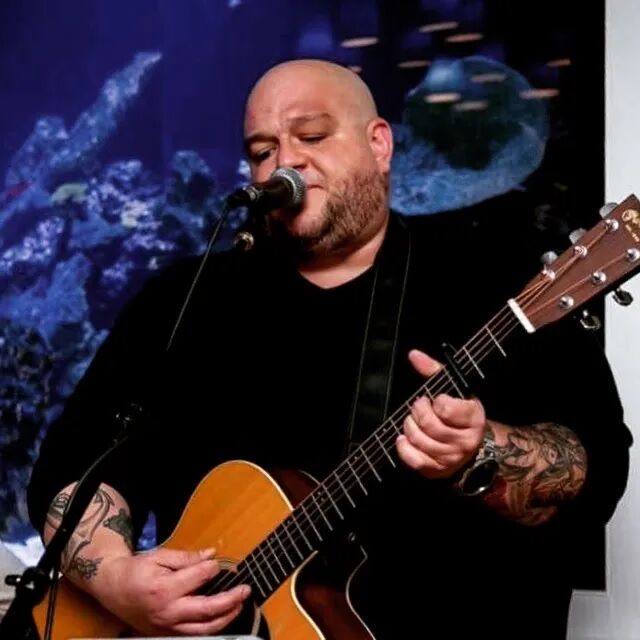 Think Monday is the lamest night of the week? In most towns it might be, but in the North Beach section of Atlantic City it's downright hopping thanks to Music Row Mondays, one of the best live music promotions of the summer. Each week you can watch live bands perform at various North Beach venues while you sip cocktails, dance and partake in general merriment. Here are five great spots to check out for Music Row Mondays.
Ocean Casino Resort Any excuse to take a trip to Ocean Casino is a good one, but when it also involves stopping in at Villain & Saint — the amazing gastropub and live music venue – it's even more of a slam dunk. For Music Row Mondays, Villain & Saint will host a variety of duos starting at 6:15 p.m. each week. This Monday, July 5, Shawn Christie Duo will perform four sets of acoustic gems for your enjoyment. Upcoming weeks will see appearances from Nancy Malcun Duo, Jessica DiDonato Duo and Patty & Melanie Duo. And while you are there make sure to sample at least a few of the incredible dishes on the menu. Skipping out on their KFC – Korean fried chicken wings — would be a tragedy. Ocean Casino Resort is located at 500 Boardwalk in Atlantic City. GO to TheOceanAC.com.
Resorts Casino HotelResorts doubles down on Music Row Mondays with live music at both Landshark Bar and Margaritaville. Guests can choose from a long list of margaritas and other refreshing summer cocktails to sip on as they listen to Smokey Star at Landshark Bar starting at 5 p.m., or head across the Boardwalk as Kelli Glover takes the stage at Margaritaville at 6 p.m. Can't make it this week? Catch 'em next week or the week after, as both acts will be live on Mondays all summer long. Resorts Casino Hotel is located at 1133 Boardwalk in Atlantic City. Go to ResortsAC.com.
The Steel PierWith its giant observation wheel and fun mix of games and amusements, the Steel Pier is an obvious choice for a night of fun on the A.C. Boardwalk. And now with the addition of live music for Music Row Mondays, it's become even better. Music kicks off 3 p.m. Monday, July 5, with a performance from "The Jersey Outlaw" Tony Caggiano, who has performed regularly in Atlantic City spots such as Landshark Bar and Hard Rock since first debuting in 2013. Then at 6 p.m. North Beach favorite Glen Roberts brings his cranked-up country to the Pier. The Steel Pier is located at 1000 Boardwalk in Atlantic City. Go to SteelPier.com.
Hard Rock Hotel &
Casino Atlantic CityIf the name didn't tip you off, Hard Rock is a pretty music-focused place. Between the endless glass cases of memorabilia, multiple live music venues and general rock star attitude, it's no stranger to shaking, rattling and rolling. And for Music Row Mondays, Lobby Bar is where the action is at. Each week from 7 to 11 p.m. there will be a live bands on stage for your enjoyment. On Monday, July 5, The Counterfeiters take the stage for three hours of rocking good times, while the next few weeks will see performances from Crash The Party, Popshop and Chorderoy. Come early, check out the incredible memorabilia and raise a few devil horns to the gods of rock 'n' roll while you're at it. Hard Rock Hotel & Casino is located at 1000 Boardwalk in Atlantic City. Go to HardRockHotelAtlanticCty.com.
Tennessee Avenue Beer HallThe massive outdoor space and incredible list of craft brews is reason enough to hit up Tennessee Avenue Beer Hall on just about any night of the week, but Music Row Mondays are even more fun as they are the only spot to feature original music. Grab a seat at one of the Adirondack chairs surrounding the firepit 7 p.m. Monday, July 5, to catch the music of The Goons and Miss Diane live and in person. The lineup rotates with two different bands each week, so you never see the same act twice! And no matter which week you go, if you get there a little early or stay a little late, you'll be able to take advantage of one of their two happy hours (2 to 6 p.m. and 9 to 11 p.m.) where you can enjoy $3 Jell-O shots; $5 select draft beers, plus all cans and bottles and Rusted Revolver Gin drinks are $5; AC Teas and Perfect Tenn Margaritas for $6; and a long list of incredible munchies for $7 or less. Tennessee Avenue Beer Hall is located at 133 S. Tennessee Ave. in Atlantic City. Go to TenneseeAvenueBeerHall.com.