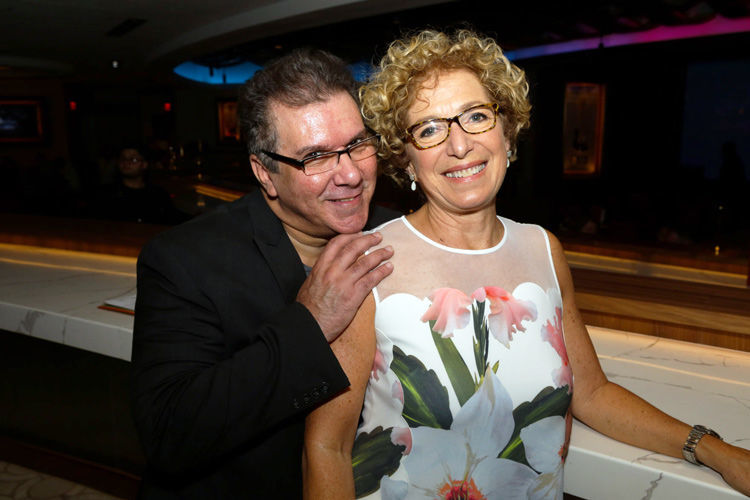 Are you ready for the one of the most fun, entertaining — and charitable — evenings of the year?
If so, the Hard Rock Hotel & Casino Atlantic City will be the place to be on Nov. 3, when Dancing Under the Atlantic City Stars, presented by Tito's Vodka and a joint venture between The Press of Atlantic City/Atlantic City Weekly and The Community FoodBank of New Jersey, Southern Branch, will be the biggest single-day fundraiser for the amazing charity that feeds tens of thousands of people every year.
Have you purchased your 50 Bites+ pass yet? No? Well, what are you waiting for? The Biting b…
Get ready to cha-cha yourself over to the Hard Rock as Dancing Under the Atlantic City Stars combines the spirit of everyone's favorite dancing reality series with 12 local celebrities/personalities who are partnered up with professional dancers from the community to make it one of the most lavish, fun, exciting and entertaining nights out.
Guests will enjoy an open bar, over-the-top food and an unforgettable night of entertainment as the dancers waltz, tango, rumba, salsa, mambo, quickstep, jive, swing, boogie-woogie — or maybe even polka — their way to earning big bucks for the FoodBank. Couples will be voted on by you and a panel of celebrity judges to become the Ultimate Dancing Under the Atlantic City Stars 2018 Champion.
Mix, mingle and have fun with the who's who of the Atlantic City area, all while helping feed the less fortunate and enjoying an event that is sure to become an annual community staple.
1 You'll have 99 problems, but a beer ain't one. Are you one of those people who isn't satis…
Tables are available, as well as single tickets ($150). You can also begin helping your favorite dancer now by donating directly to their own fundraising page.
For more info, go to DancingUnderTheAtlanticCityStars.org.
Here is our first couple:
Cookie Till, Owner, Steve & Cookie's
Owner of Steve & Cookie's in Margate for over 20 years, Cookie Till's name is synonymous with really good food. In addition to her work in the food business, which has evolved to include a farmers market, Ventnor No. 7311 Coffee & Small-Batch Bakery and a traveling kitchen, Cookie is a prolific advocate of the Community FoodBank of New Jersey. She feels that the Community FoodBank is one of the most important safety nets for the most vulnerable in our community, and that the group shares her aspirations for getting kids the proper nutrition needed to thrive, as well as teaching them where real food comes and how to prepare it. Without any dance experience, Cookie is willing to get on stage, saying, "Put your money where my dancing shoes are!"
Joey G, Creator and Manager, JSTAR Company
A versatile dancer who has performed on all the casino stages of Atlantic City, Joey G is one of the original, nationally ranked Hustle dancers, and continues to choreograph, perform and teach all types of dance. An alumni of the dance groups "Waves" and the "Evening Magazine Dancers" of Philadelphia, he has worked professionally with Dean Martin, Rita Moreno, Debbie Reynolds, Rip Taylor, Merv Griffin, Jerry Van Dyke, Phyllis Diller and many more celebrities during his years on the casino circuit. You may have seen Joey G recently performing in The Fercos "Untamed Illusions" at Tropicana Atlantic City, or as the biker of the Village People in "Legends In Concert." This year, he will again portray Santa Claus in the "Holiday Jubilee" show at Trop.
Nicole and Natalie Albino performed at The Pool After Dark
Singing Duo, rappers and DJ identical twins duo Nicole and Natalie Albino better known as "Nina Sky" performed at The Pool After Dark Harrah's Atlantic City, NJ on Friday Sept 21, 2018
Photo:Tom Briglia/PhotoGraphics