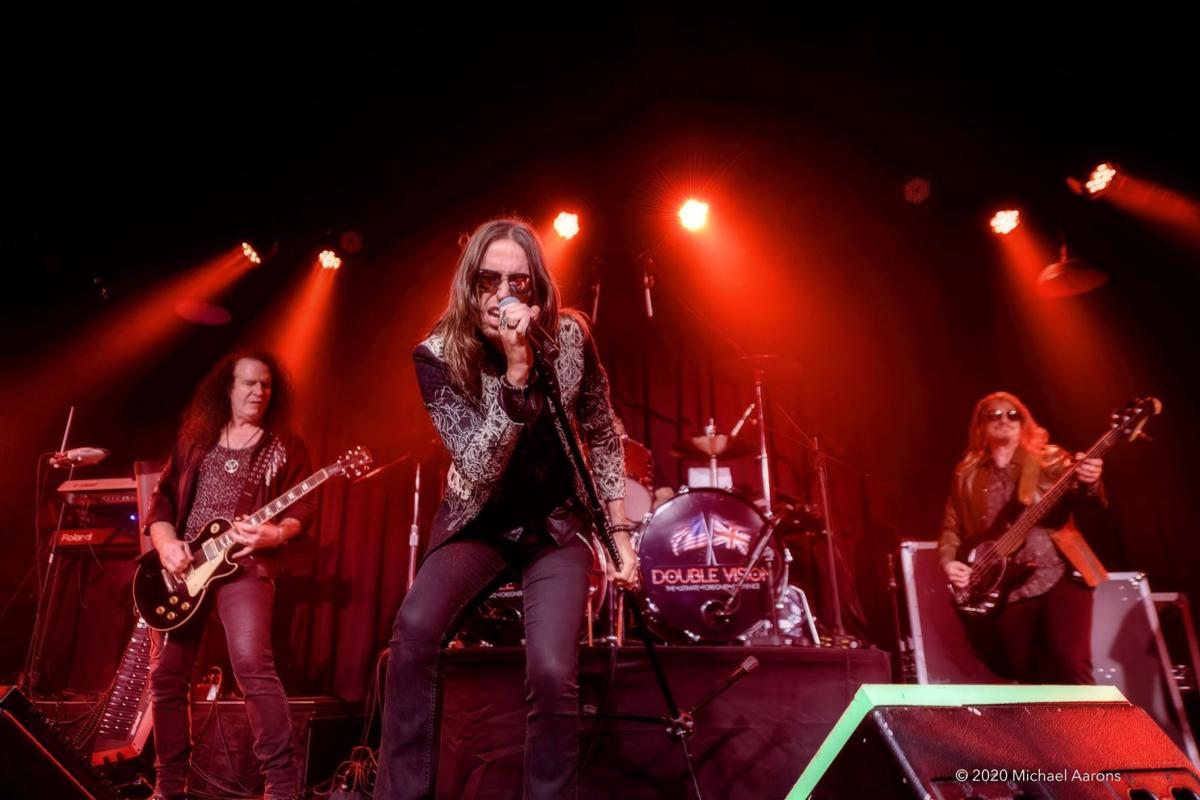 Recently we noticed that the Landis Theater in Vineland was beginning to promote a series of tribute concerts, and each one of them appeared to be performed by a mysterious artist named "Kaycee Ray." Was one single performer actually managing to pull off tribute concerts to acts as different as Johnny Cash and Janis Joplin?
We quickly found out that the answer was no.
Turns out Kaycee Ray is not actually a person OR a performer. Instead it's the combined first names of Kaycee Zelkovsky and Ray Mamrak, the couple/business partner team who purchased the Landis Theater last year. In addition to the Landis they also own a sports bar in Vineland called Kaycee Ray's, which is where some of the funding for the concert series came from, hence the name.
"I bought the theater probably three months before COVID became a thing," Mamrak says. "We were sitting here with a $3 million investment and no way to make money. So as soon as the governor said we could open at a 150 person capacity, we started booking acts as "Kaycee Ray's Tribute Concert Series."
To keep the schedule flexible and easy to book in uncertain times with constantly changing restrictions on venues, tribute acts became the first groups on the schedule.
"I'm bringing in acts from places like New York who are really good. So it's not just going to be some local guy trying to play Foreigner's music," Mamrak promises.
This year the Landis will feature tributes to Meat Loaf, Grateful Dead, The Eagles, INXS and more, as well as well-known original acts such as Quiet Riot, who will take the stage Saturday, March 6.
The theater is set up perfectly for social distancing, with seating measured off in clusters of twos and threes, with each of them six feet apart. All other seats are roped off to ensure everyone is safely spaced. The Landis hosted a Janis Joplin tribute last week, and it was a COVID sellout (150 seats).
"It feels like people are coming back to life again," Mamrak says.
This weekend the Landis will host two tributes, with the Foreigner tribute act "Double Vision" taking the stage 8 p.m. Friday, Jan. 22; and David Clark's "Songs in the Attic" — featuring the music of Billy Joel at 8 p.m. Saturday, Jan. 23. Here's what to expect from each:
Double Vision
In the era of power rock, there were few bands that could match up with the mighty Foreigner. Not an easy band to recreate sonically, somehow, Double Vision, a tribute band based out of New York manages to pull off that very feat in truly convincing style. Anthemic classics like ""Juke Box Hero," "Hot Blooded," "Cold As Ice," "I Want To Know What Love Is," "Urgent," "Double Vision," "Head Games" and "Feels Like the First Time" are all performed masterfully, with their soaring choruses making for easy and fun sing-alongs for the crowd
Tickets for the show are $25 and can be purchased at TheLandis Theater.com.
For more info, go to DoubleVisionTheBand.com.
David Clark's 'Songs in the Attic' — featuring the music of Billy Joel
Songs In The Attic is about as authentic of a Billy Joel recreation as you can get. Not only is the music performed note-for-note, but the actual sound of singer David Clark's voice is so close to Joel's that it's almost spooky. Plus, Clark is a Long Island boy and sports the same body type, bald head and style of dress as the piano man himself. After a few songs you will be squinting to make sure that it's not actually Joel up on that stage.
And the great thing about seeing a Billy Joel tribute is that the sheer number of ultra-recognizable hits is staggering. "Piano Man," "Movin' Out (Anthony's Song)," "The Stranger," "A Matter of Trust," 'Scenes from an Italian Restaurant" – the list goes on and on, and anyone in attendance will have the chance to sing their hearts out while they long for the days when this kind of music was all you would hear on the radio.
Tickets for the show are $30 and can be purchased at TheLandis Theater.com.
For more info, go to BillyJoelTributeNY.com.