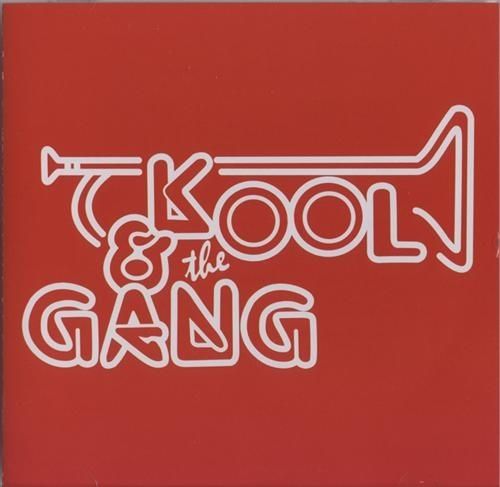 From the East Side of Youngstown, Ohio, but raised in New Jersey, Robert "Kool" Bell has been involved with music since his early days in the Jersey City band the Jazziacs, which he founded with his brother Ronald in 1964.
"We and Atlantic City go way back," says Bell, 61, during a phone call from Montreal, Canada, where Kool & The Gang opened its 10th show for Van Halen on the seminal '70s/'80s bands' current 50-date tour.
"Atlantic City has always been great for us ... [ever since the] Wonder Garden days. [It was] probably in the late '60s into the '70s when we played the Wonder Garden. We were the Jazziacs Soul Town Band when we played the Wonder Garden. We played Club Harlem, too."
After the jazz-based band morphed into Kool & The Gang in 1968, Bell and company took years to reach their peak.
After a decade of several R&B and pop hits ("Higher Plane," Jungle Boogie," "Spirit of the Boogie," and "Open Seasame," the latter from from the Grammy-winning soundtrack to 1977's Saturday Night Fever) the group added a pair of vocalists, including former New Jersey lounge singer J.T. Taylor, which helped the group to reach an entirely new level of success.
What followed was a string of mega-selliong albums and video-era hits, many of which have never left the musicsphere.
From the funk-drenched "Get Down on It" and the anthemic "Celebrate" and "Ladies Night," to later hits such as "Cherish," "Joanna" and "Fresh," Kool & The Gang's repertoire grew into a wedding and Bar Mitzvah DJ check list.
How many times has Bell been at a formal event and heard "Celebration" either via the DJ or played by the band?
"Several times," Bell says with a laugh. "The ones that you go to they got to at least play 'Celebration.' ... I just sit back and enjoy."
David Lee Roth gambled that Kool & The Gang would be an ideal opening act for the band's current reunion tour. "When we were rehearsing in L.A. before the tour, [Roth told me] that [Van Halen's] fan base is 60-percent ladies, and we have the song 'Ladies Night.' 'You guys were the pop-funk group of the '80s, and we were the rock party band of the '80s,' he said. 'Kool, it makes sense to me.' And I said, 'David, it does to me too, so let's go party.'
Here is more from our interview with Bell.
I understand that you were born in Youngstown, Ohio.
Yeah, I'm a Y-town guy. We grew up on the east side. Prospect street, Youngstown.
And your dad was a boxer?
Yeah, from Youngstown, Bobby Bell. He and my uncle Tommy Bell, they boxed and won several golden gloves, and someone discovered them and brought them to New York. That's how he started his boxing career.
Is that what brought your family to New Jersey when you were young?
Yeah, Jersey City. That's where the band started. Well, a little later. My father had been boxing around the world. My mother's sister, they all live in the New York/New Jersey area, so my mother decided to be around family, because his father was always gone, almost like myself. He was boxing, and I was playing music.
How did you react when you were asked to go on this tour with Van Halen?
We were very surprised and excited about the fact that we got that call. We did a festival last year called the Glastonbury festival in England. David Lee Roth happened to see the show, and as he was putting together, you know, he and Eddie and Alex, the Van Halen reunion tour, he said, 'Hey man, I want Kool & the Gang.' I guess Live Nation and some of the members said OK. We had about 60,000 people in front of our stage, and it was a rock festival, and I said "I think this could work."
Has there been good camaraderie between the bands on the tour? Do you guys spend any time together?
Well, most of the time we're moving from city to city. We see some of the guys at sound check, you know, we're sound checking and they're sound checking, and Eddie, and Wolfgang and Alex, and we see David from time to time, maybe after the show or before the show. It's been a good vibe.
Any times when you guys are on stage together? Is it planned at all? Would that be a possibility?
Not yet, but you never know. We still have about 40 more shows to do.
How many?
Forty more. We're doing about 50, until the end of June.
Any good stories or memories from past shows or experiences in Atlantic City?
Atlantic City has always been great for us. We and Atlantic City go way back ... to the Wonder Garden days.
Oh, really?
Probably in the '70s, yeah. Actually, late '60s into the '70s when we played the Wonder Garden.
That's Kool & the Gang?
No, actually, we were, at that time, the Jazziacs Soul Town Band when we played the Wonder Garden.
Wow, that's fantastic, I never knew that.
Yeah, we played Club Harlem, too.
What was it like inside? Do you remember?
It was small, a lot of jamming, a club scene. At the Wonder Garden we used to play five shows a night. You know, the last show they called "The Breakfast Show." We played until like five in the morning.
Club Harlem had a breakfast show, too.
Yeah, Wonder Garden had it too. ... Around '64, '65.
Oh, OK, mid-'60s. (See who else played at the Club Harlem in August 1964)
Oh, yeah, mid-'60s. The band started in 1964.
In Jersey City, right?
Yeah, right.
The four long-time members of Kool & the Gang were in the Jazziacs as well? You and your brother?
Yes.
So you guys are approaching 50 years together, in some form or another.
Yeah, almost. We're getting there.
Any plans for new recordings to celebrate that? I mean, obviously you guys are pretty busy for a while.
Yeah, well, we have a couple of projects we're working on. My brother and I are working on a Kool project, we call it the Kool Project, while we're doing projects with other artists. We're talking to  various musicians.
Would it kind of be a celebration of 50…
It would be like a 'Kool and Friends' sort of thing, a collaboration of different artists. The working title right now is called Just Kool.
How did you get the nickname "Kool" with a K?
When I moved to Jersey City. I left Youngstown in 1960 and — you know, Youngstown, Ohio, was [a] country town — came to Jersey City surrounded by Newark and New York, and everyone kind of had a nickname. So I tried to fit in, and I decided to come up with a nickname, and I came up with Kool. There was another guy in the neighborhood who was named "Cool" also, but he spelled his with a C. So I just changed that and spelled it with a K. Not knowing that it was the beginning of the future of Kool & the Gang. Some things happen in life, you know, the good old country boy from Y-town, moves to Jersey City [with big hopes] and, yeah, so, that's how it happened.
The Jazziacs was a purely instrumental act, correct?
Jazz, instrumental, yeah.
What instrument did you play?
Bass guitar.
Your brother was on the sax?
Yeah, my brother [Ronald] was on the sax, I was on the bass, D.T [Dennis Thomas] on alto saxophone, and then you had 'Spike' Michens on the trumpet, Ricky West on keyboards, [trombonist Clifford Adams] George Brown drums, Woody [Sparrow and Charles Smith] on the guitars.
Wow, big band.
Yeah.
I had read that your dad was friendly with Thelonious Monk.
Yeah, they stayed in the same apartment building together.
In New York?
There used to be a boxing ring before they built Lincoln Center. My dad and my uncle, Tommy Bell, moved to New York, and they used to stay in this apartment and used to train in this boxing ring. Miles Davis used to pop by from time to time, because Miles wanted to be a boxer at one time.
There's a picture of him.
My pops would come out, 'Man, you need to stay out of that ring. Somebody will pop you in your lip, probably mess your career up!'
Did you ever do any boxing?
For one year. I boxed in a little town called Elmira, New York. My father had something to do with the neighborhood house there, and he had me box up there for one year.
Did you ever get to meet Thelonious or Miles as a young man?
No, I got to meet Miles later on. You know, when we started to grow as a band. Thelonious, I never met, though. Actually, when I was born, he became my Godfather.
Did your dad have any interesting stories about Monk?
I didn't really get a chance to talk to my dad a lot, because my dad was on the road.
OK.
I'm working on another project, too. My son and his partner are putting it together; it's called Making it Kool. It's about musicians who wanted to make it in the music business, and it didn't quite happen for them, and they went on to be like doctors, lawyers, you know, doing other things.
Music writers.
When they do, they get together on the weekend and they jam. They have a little party band and they kind of do their thing, and then on the weekdays they're back out there doing what they do. So my team kind of shows up, they put it together for me and I show up, but my team, you know, we surprise them, we say, 'You know, you guys can still make it happen, you can still keep your dream alive, because you're very successful at what you're doing now, but you're also doing what you always wanted to do on the weekend.'
Is your son in filmmaking?
It's going to be a reality show. My son, he's been in and out of the music business, Making it Kool is for him too because he didn't quite make it.
When do you anticipate it being completed?
Probably by the end of this year, and probably for an airing next year. You know, were putting all the components for it together now.