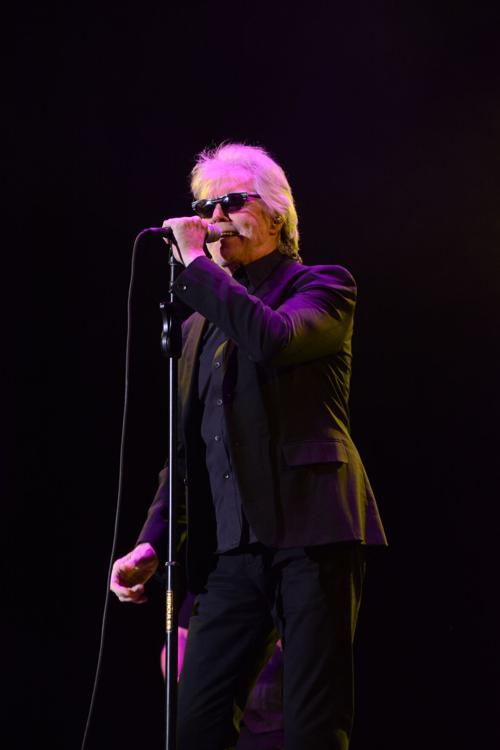 In 1967, Danny Hutton had already achieved moderate success as a singer-songwriter for Hanna-Barbera Records. A few years earlier, Hutton's "Roses and Rainbows" hit the Billboard Hot 100 in 1965.
As the next step in his musical career, Hutton formed Three Dog Night with vocalists Chuck Negron and Cory Wells, a pop group with a unique three-vocalist attack that would go on to international stardom. Though the thought would never have crossed his mind all those years ago, Hutton would still find himself fronting the band more than a half century after it began.
"I never even thought about it," says Hutton, who, along with the rest of Three Dog Night, comes to Ocean Casino Resort 8 p.m. Friday, Sept. 10. "I kinda knew what I wanted to put together, but you still never know if it will last."
Not only did the band last, it thrived. Three Dog Night would wind up scoring 21 hit singles, including 11 Top 10 hits and 12 consecutive gold albums between 1969 and 1975, despite a constant string of lineup changes that would continue throughout the band's career.
"It's nice once you have the chemistry going, and sometimes you're sorry that somebody either left or died or whatever, but then sometimes somebody else comes in that fits better. There are so many wonderful musicians that we have played with," Hutton says.
Though they would forever be remembered for their chart-toppers like "Joy to the World," "One" and "Mama Told Me (Not to Come)," Three Dog Night stopped producing studio albums after 1976's "American Pastime." Throughout the next four decades the band would tour and occasionally put out a song or a live record, but full studio albums seemed to be a thing of the past.
Until now, that is.
This year Hutton hit the studio to put together the first proper Three Dog Night album in 44 years. But why now?
"Because I am the last man standing (Negron left the group in 1985 and Wells passed away in 2015). In groups there is committee voting, which means everybody is butting heads and stuff in the studio. And now it doesn't work that way anymore, so it's a little easier," he says.
Though the new album doesn't have an official release date, it does have an official title: "The Road Ahead." And one of the songs from the new record, "A Prayer of the Children," has been making an appearance in the band's sets as of late.
"We've been sticking it in the encore of all places, which is kinda dangerous after you have been hitting the audience over the head with a bunch of hits, but it gets a standing ovation every night! And it's an a capella song, which we have never really done before," Hutton notes.
"A Prayer of the Children" is certainly a highlight of the live show for Hutton, but it seems the very concept of getting onstage thrills him, too. And though he is getting up there in his years, he isn't letting that stop him.
"With over a year off, it's great to be back. I had gotten used to singing all the time, but with the pandemic we had a lot of time off. We did one of those drive-in type shows back then (in 2020), and I got through the show vocally, but just barely. So I sang for two hours every day for the rest of the year, and now my voice is better than it's ever been. And my birthday is on Sept. 10, which is the same day as the show in Atlantic City. I will be 79. But we haven't lowered any of the keys in any of the songs. In fact, I sing higher than ever. I used to be a baritone, I would sing the low parts, but now I can hit a high C with full chest!"