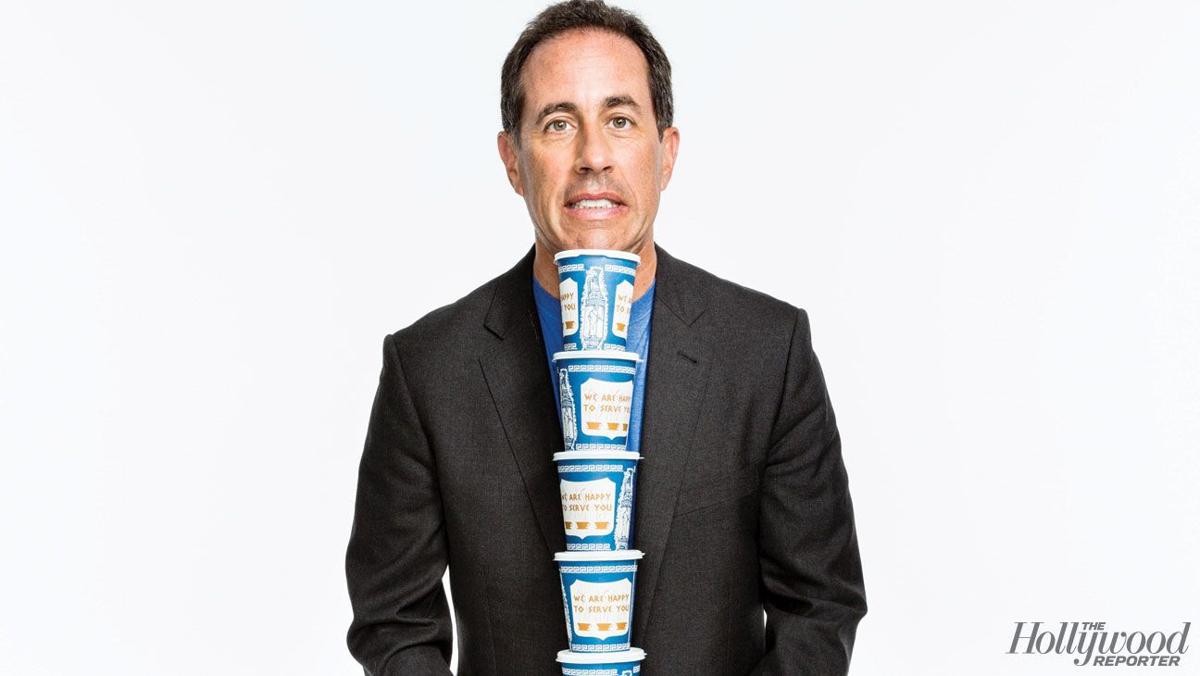 AARON LEWIS
When: 9 p.m. Friday, April 21
Where: Ocean Casino Resort
What to expect: Aaron Lewis is a singer-songwriter-guitarist probably best known as the lead vocalist, rhythm guitarist and founding member of the hard-rock band Staind, with whom he released seven studio albums. Lewis started a solo career in country music around 2010 with his debut country EP "Town Line," featuring the hit song "Country Boy." The EP also included the re-recorded Staind song "Tangled Up in You," performed acoustically and with a country twist. He scored other hits in the country genre with songs such as "Sinner," "Granddaddy's Gun," "If I Was a Liberal," "Am I the Only One," "Keeps on Working," "That Ain't Country" and the title track to his third country album called "State I'm In." He and his country band the Stateliners have also incorporated other country-modified Staind songs into their concert setlists, among them "Right Here Waiting" and "It's Been Awhile." His show in Atlantic City will feature songs from his recently released, all-acoustic album "Frayed At Both Ends," which includes 11 of 13 songs Lewis either wrote or co-wrote. Among the songs on the album are "Again," "Goodbye Town" "Everybody Talks To God," "Am I The Only One," "Kill Me Like You Love Me," "Pull Me Under" and others. His show takes place Ocean Casino Resort's Ovation Hall
How much: Tickets, priced at $49, $69, $79 and $89, are available at Ticketmaster.com
More info:
E5C4PE: THE JOURNEY TRIBUTE
When: 8 p.m. Saturday, April 22
Where: The Landis Theater
What to expect: Fronted by the band's Cleveland -born founder Jason Kelty, E5C4P3: The Journey Tribute has been celebrating the music of the San Francisco-based Rock & Roll Hall of Fame band Journey since 1993. A multi-instrumentalist, Kelty has become renowned for replicating the appearance and vocal talents of one of rock music's most critically acclaimed singers, Steve Perry. His E5C4P3 bandmates include guitarist George McGrew, keyboardist Erney Chaney, bassist Paul Soos and drummer Billy Jones. Journey fans can expect to hear the hits "Don't Stop Believin'," "Who's Crying Now," "Open Arms," "Any Way You Want It," "Wheel in the Sky," "Lovin', Touchin', Squeezin'," "Send Her My Love," "Separate Ways," "Faithfully" and others, including the occasional deeper album cuts for the diehard Journey fans, according to the band's website. The Landis Theater is located at 830 E. Landis Ave., Vineland.
How much: Tickets, priced at $20, are available at Etix.com
More info:
RICARDO MONTANER
When: 8 p.m. Saturday, April 22
Where: Ocean Casino Resort
What to expect: Ricardo Montaner is a Venezuelan singer and songwriter who brings a versatile music style to Atlantic City. Montaner is a past recipient of the Latin Grammy for Musical Excellence, and in November 2021 he won a Latin Grammy for Best Tropical Song of the Year. He has released more than two dozen albums and sold more than 65 million albums worldwide. His most recent album, the Latin Grammy-nominated "Tango," is one that he has called "the most heartfelt album of his career." Born in Argentina, Montaner moved to Venezuela with his family when he was six years old. During his youth, he performed in the church choir and gained international recognition when he sang the song "Canta Viejo, Canta" in a festival in Peru. Since 1983, some of his most recognizable songs include "La Gloria de Dios," "Déjame Llorar," "Me Va A Extranar," "Tan Enamorados," "Sólo Con Un Beso," "Bésame" and "Te Adoraré." His show takes place Ocean Casino's Ovation Hall.
How much: Tickets, priced at $74 and $158, are available at Ticketmaster.com
More info:
JERRY SEINFELD
When: 8 p.m. Saturday, April 22
Where: Borgata Hotel Casino & Spa
What to expect: Jerry Seinfeld is a stand-up comedian and actor probably best known for playing a semi-fictionalized version of himself in the sitcom "Seinfeld," which he created and wrote with Larry David. The show was set in New York City – Jerry Seinfeld's birthplace – and aired on NBC-TV from 1989 until 1998, becoming one of the most acclaimed and popular sitcoms of all time. Seinfeld has also been named one of the greatest stand-up comedians of all time by Comedy Central. Generally considered a "clean comic" who refrains from profanity, Seinfeld's stand-up act is observational humor that satires such subjects as pop culture, politics, gender differences, human behavior, social awkwardness and current events. Seinfeld also created a highly popular web series called "Comedians in Cars Getting Coffee" that ran from 2012 to 2019. Larry David was his first guest on that series, and all four of his "Seinfeld" main co-stars – Michael Richards, Jason Alexander, Julia Louis-Dreyfus and Wayne Knight – also appeared on the series, as did such comic icons as Chris Rock, Don Rickles, David Letterman, Jay Leno, Carl Reiner, Mel Brooks, Howard Stern and Eddie Murphy. Seinfeld has had 20 Primetime Emmy award nominations for his work on "Seinfeld" and "Comedians in Cars Getting Coffee," and four Grammy award nominations for his comedy albums. His book "Is This Anything?" was published in 2020, and is a collection of his comedic writings over the span of his more than 45-year career. The title is based on a question that comedians often ask one another when testing out new material. His show takes place at Borgata's Event Center.
How much: Tickets, priced at $143 and $190, are available at Ticketmaster.com
More info:
FRANKIE AVALON
When: 9 p.m. Saturday, April 22
Where: Golden Nugget Atlantic City
What to expect: The Philadelphia, Pa.-born Frankie Avalon was a child prodigy trumpet player, making his TV debut as a kid playing trumpet on "The Honeymooners," and also became well known on the silver screen, particularly for his role in the 1970s musical film "Grease." As a singer, Avalon had 31 songs make the Billboard Top 100 chart from 1958 to late 1962, including "Venus," "Kissing Time," "De De Dinah," "Just Ask Your Heart," "I'll Wait for You," "Bobby Sox to Stockings," "A Boy Without a Girl," "Why" and "Ginger Bread." In 1959 alone, Avalon had six hits that were in the top 40 and his music became one of the defining sounds of the "Pre-Beatles" Rock and Roll. Now 82 years old, he is still one of the busiest nightclub performers in the country, playing in rooms that includes some of the nation's finest supper clubs and headlining top casino venues such as Golden Nugget Atlantic City's Ballroom. Avalon is a familiar face from having performed on numerous TV variety shows over the years, and also had 30 motion pictures to his credit, among them the "Beach Party" film series, "Voyage to the Bottom of the Sea," "Guns of the Timberland," "Sail a Crooked Ship" and others.
How much: Tickets, priced at $39, $49 and $59, are available at Ticketmaster.com
More info:
GoldenNugget.com/Atlantic-City
CHRIS TUCKER
When: 8 p.m. Saturday, April 22
Where: Tropicana Atlantic City
What to expect: As the youngest of six children growing up in Atlanta, Georgia, Chris Tucker learned early in life that humor had the power to draw attention to himself both at school and at home. It was in these places where he planted the seeds for his comedy career. After graduating from high school, Tucker began showcasing his comedy skills before an audience in local Atlanta comedy clubs. He moved to Los Angeles, California, in 1990 to further his career, and got a big break performing for Russell Simmons "Def Comedy Jam" on HBO, where be became a frequent performer. Renowned for his high-pitched voice and fast-talking delivery, Tucker's early comedy influences included legends Richard Pryor and Eddie Murphy. Some of his early material centered around doing impressions of Michael Jackson and other well-known show-biz sorts. Tucker made his cinematic debut in "House Party 3" in 1994, gaining major film recognition alongside N.W.A rapper Ice Cube. In 1997, Tucker co-starred in the films "The Fifth Element" and later "Money Talks." He also played a supporting role in Quentin Tarantino's "Jackie Brown," and is perhaps best known for his role in the 1998 action/comedy "Rush Hour" with Jackie Chan, and its 2001 sequel. Tucker's stand-up material tends to focus on black comedy, race relations and pop culture. His show takes place at The Showroom at Tropicana.
How much: Tickets, priced at $89 and $253, are available at Ticketmaster.com
More info:
BACK TO THE '80s
When: 4 p.m. Sunday, April 23
Where: Borgata Hotel Casino & Spa
What to expect: Back to the '80s is billed on Borgata's website as "a fun nostalgic romp through the greatest hits of the 1980s. The tribute features an accomplished cast of singers, dancers and musicians, eye-catching costumes, and stunning choreography from the 1980s era." Retro rock fans can experience some of the decade's most beloved music. The show, which takes place at Borgata's Music Box theater, features the music of Madonna, Bruce Springsteen, Michael Jackson, Prince, Aerosmith, Wham, INXS, Duran Duran, Paula Abdul and others. It promises to "transport those who witnessed it back to the moment when they first heard these songs pumping out of their boomboxes." The show is also scheduled for 4 p.m. Sunday, April 30, at the Music Box theater.
How much: Tickets, priced at $39, are available at Ticketmaster.com
More info: