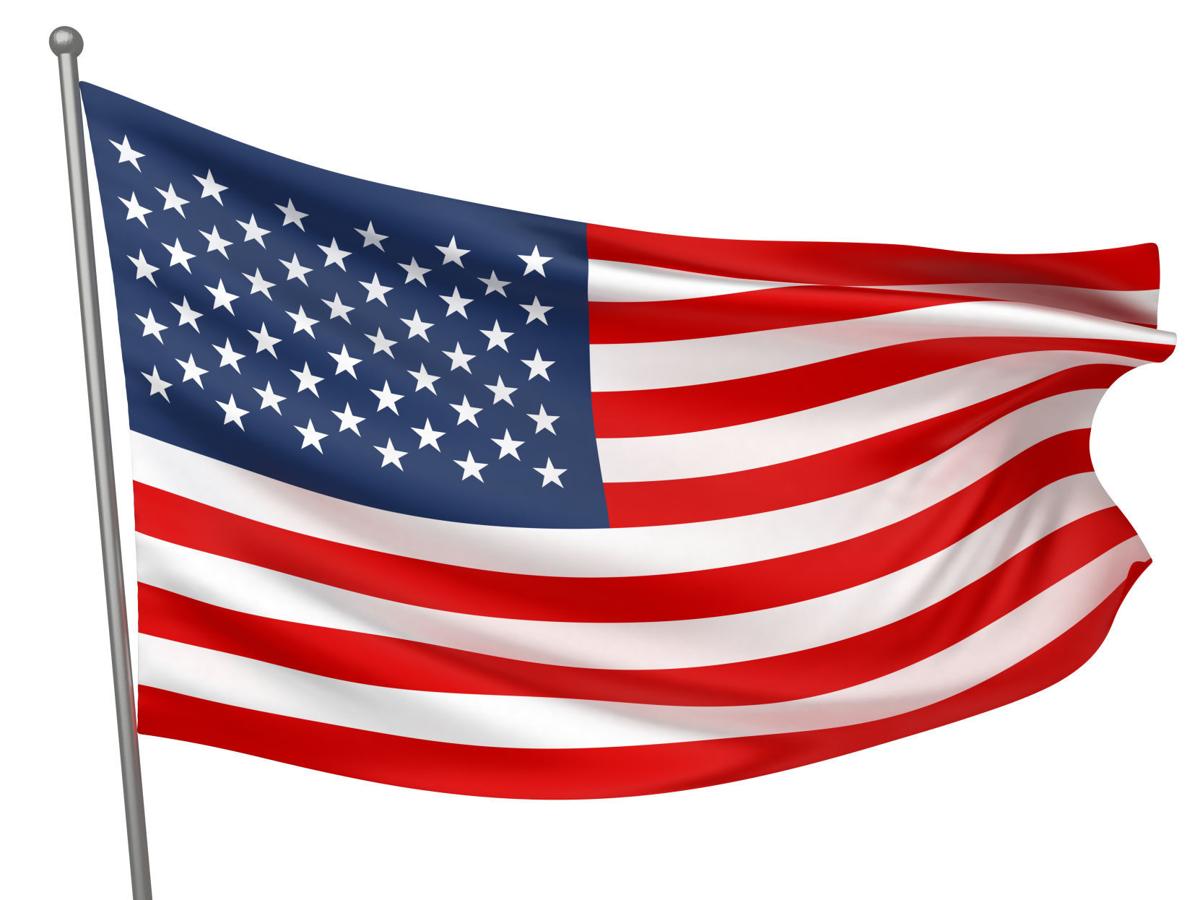 Hard Rock Hotel & Casino Atlantic City has released the official schedule of floats, balloons, bands and everything else that will roll down the Boardwalk as part of its Celebrate America Parade which starts at 5 p.m. Saturday, Sept. 7, at Metropolitan avenue and Boardwalk. Here is the lineup:
ATLANTIC CITY POLICE LEAD CAR
ATLANTIC CITY POLICE MOTOR SQUAD
LEAD BANNER
ATLANTIC CITY POLICE HONOR GUARD
"CELEBRATE AMERICA" PARADE DANCERS
CARPENTERS UNION
GRAND MARSHAL – SUZETTE CHARLES
GIRL SCOUT TROOP #30005 – GLOUCESTER CITY, NJ
CABALLERO'S ALUMNI DRUM AND BUGLE CORPS – NJ
JOE KELLY – PRESIDENT – GREATER ATLANTIC CITY CHAMBER OF COMMERCE
STATUE OF LIBERTY COLD AIR BALLOON
LIMITLESS DANCING WARRIORETTES DRILL TEAM – DC
MISS DISTRICT OF COLUMBIA
MISS DISTRICT OF COLUMBIA OUTSTANDING TEEN
78TH ARMY MARCHING BAND - NJ
CANVAS OF STATES (100' FEET LONG)
ALL FIFTY STATE FLAGS AND US TERRITORIES CARRIED BY: (16) LOCAL 68
NAVY CLUB FLOAT – SHIP 166 – PA
HISTORY OF THE UNITED STATES OF AMERICA
1986 EL CAMINO – NJ – ROBERT LUCZUN
AMERICAN FLAG FLOAT. PERFORMING ON FLOAT: RACQUEL BRITTON – GOSPEL SINGER; BARBARA REEGAN – RETIRED AIR NAVAL GUARD; MS NEW JERSEY SR; MISS CAPE MAY
BANNER: AMERICA'S FAVORITE PAST TIME – PHILADELPHIA SPORTS LEGENDS
BASEBALL LEGEND – LARRY BOWA (FORMER MAJOR LEAGUE BASEBALL PLAYER)
FOOTBALL LEGEND – BILL BERGY (FORMER PRO FOOTBALL PLAYER)
FORMER FLYERS PLAYER – DAVE SHULTZ
WOODLAND STRING BAND - PA
CHINESE FOLK DANCE TROUPE – DE
MISS SHORE RESORTS
PATRIOTIC FARM TRACTOR – IOWA
VALLEY FORGE MILITARY ACADEMY - PA MARCHING BAND AND PLATOONS
177TH FIGHTER WING HONOR GUARD - NJ
MOMENT OF SILENCE
9-11 MEMORIAL WREATH
9-11 HONOR FLAG
9-11 MEMORIAL FLAG
FLIGHT 93 FLAG
COMMUNITY HERO: NJ STATE POLICE COL. PATRICK CALLAHAN
ATLANTIC COUNTY SHERIFFS DEPARTMENT
NEW JERSEY STATE POLICE PIPES AND DRUMS
STOCKTON UNIVERSITY VETERAN ORGANIZATION
HARD ROCK OWNERS/PARTNERS
HARD ROCK HOTEL AND CASINO FLOAT
THE WHEELMEN ANTIQUE BICYCLES – PA AMD NJ
FREE STATE CLOWN ALLEY #30 - MD
ATLANTIC CITY HIGH SCHOOL BAND
MISS MARYLAND
107.3 RADIO STATION VAN
MISS MARYLAND OUTSTANDING TEEN
FALUN DAFA WAIST DRUM BAND – MD
20' X 30' BETSY ROSS FLAG
15 AMERICAN FLAGS ON 8' POLES CARRIED BY: LOCAL 54
MARCHING COBRA'S DRILL TEAM – NY
MISS NEW JERSEY
MISS NEW JERSEY OUTSTANDING TEEN
OCEAN CITY THEATRE COMPANY
SPIRIT OF 76 EL DORADO CAR
BC DISCOVERIES DANCE AND THEATER ARTS COMPANY – NJ
UNCLE SAM COLD AIR BALLOON
CHERYL CHICKEY ALL AMERICAN PERFORMING ARTS TWIRLERS – PA
PEPSI BANNER
PEPSI VEHICLE AND FLOAT
96.9 RADIO STATION VAN
MISS PENNSYLVANIA
MISS PENNSYLVANIA TEEN
LIBERTY BELL FLOAT WITH BEN FRANKLIN, ABRAHAM LINCOLN, AND GEORGE WASHINGTON
RESTORED 1965 HISTORIC POLICE CAR - DC
97.3 RADIO STATION VAN
ATLANTIC CITY BLACKJACK CHEERLEADERS - NJ
AVALON STRING BAND - PA
BATTLESHIP NEW JERSEY REPLICA FLOAT – NJ
1933 PLYMOUTH CAR – BRIAN LOWE
ELLIOTT HERO CAMPAIGN
AC POLICE
DURNING STRING BAND – PA
MISS PHILADELPHIA
95.1 RADIO VAN
MISS PHILADELPHIA'S OUTSTANDNG TEEN
ASIAN CLUB OF SOVEREIGN AVENUE SCHOOL – NJ
ON POINTE DANCE STUDIO
LUCY THE ELEPHANT TRUCK - NJ
104.9 RADIO STATION VAN
LAMBDA GAY AND LESBIAN CAR CLUB – PA
MISS'D AMERICA – NJ
CAPORALLES SAN SIMON USA BOLIVIAN DANCERS – VA
20' X 30' LARGE AMERICAN FLAG
10 AMERICAN FLAGS ON POLES
END POLICE CAR
Be the first to know
Get local news delivered to your inbox!