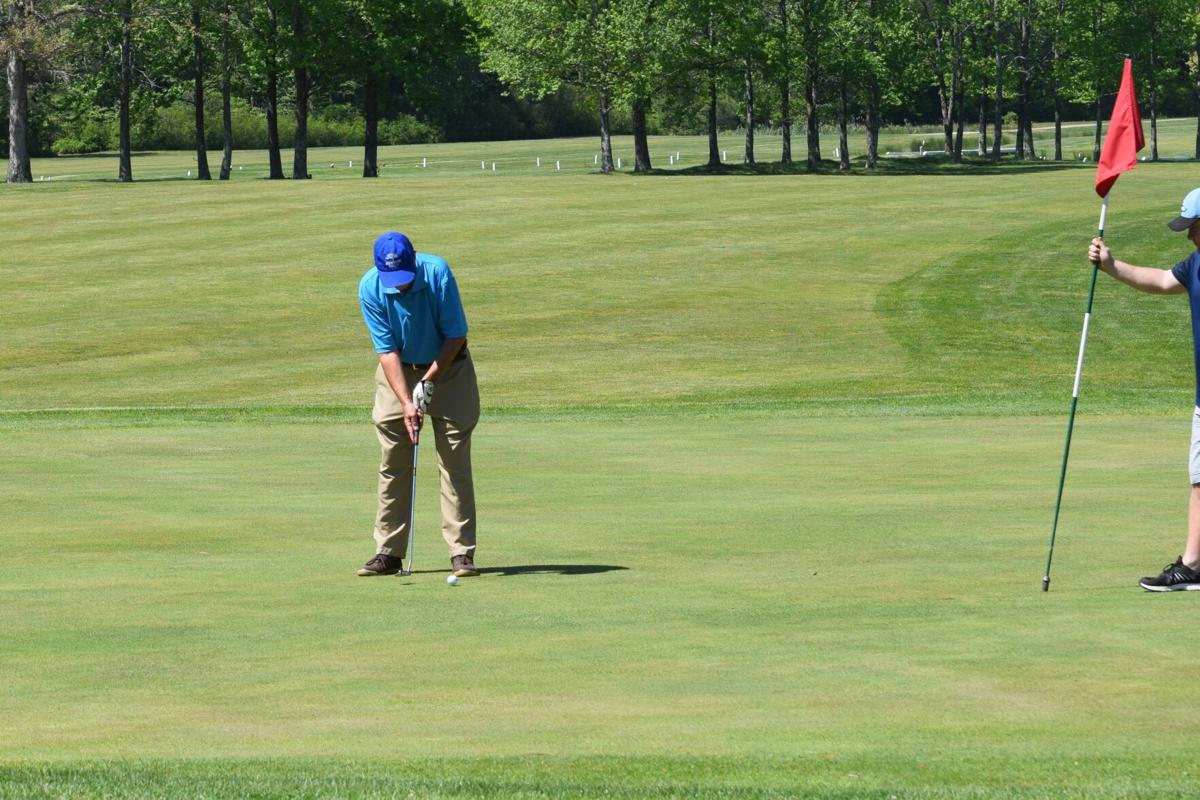 Chalk up another course that survived the pandemic and came out the other side.
Hamilton Trails had to hold its breath — just like the rest of the local golf community — during the 2020 virus. But from that situation a new market emerged for this full-length regulation, nine-hole facility just off Ocean Heights Avenue in Mays Landing.
"Once we came back, we realized that this situation had actually breathed new life into the golf business," says Jack Bucceri, who owns the course along with his son Andrew. "We were seeing a lot of new players who wanted to take up the game and people who have been longtime customers wanting to play more.
"People wanted to be outside, in a safe environment, and do something they enjoyed," he adds. "That's important for us because we've always been known as a course that is very friendly to people who are new to the game."
Indeed. The course is not loaded with design elements that would hurt high-handicap players. Although sand traps exist, they are not overly large. Although water exists, it doesn't dominate a fairway, forcing players to hit over it on to the green. (One exception is the fifth hole, a par-3 that goes over water).
The course is also laid out well to alleviate backups. The first four holes are long and spaced out, encouraging a decent flow of traffic.
Hamilton Trails, built in 1975, has also evolved with the times. It's no longer easy to simply walk up, pay a greens fee and go out on the course. Tee times, which can be obtained online (HamiltonTrails.com) or by phone (609-641-6824) are now the better way to go. The course takes credit cards, too.
The nine-hole rate is $27 to ride, and the replay rate is $15. Customers will notice increased prices at all courses, which experience a comeback boom period. They are also recouping losses from last year.
Hamilton Trails' tee boxes range from 3,265 to 2,700 yards. This is a good length from the back tees, amounting to more than 6,500 yards on an 18-hole layout.
The course is unique because it has at least four holes — numbers 1, 4, 6 and 7 — with significant doglegs. On a dogleg layout, the terrain turns sharply at a given point.
With a dogleg right, for instance, players want to put the tee shot left. This enables them to maintain a view of the green. If they are stuck on the right side near the point of the dogleg, they may have no view of the green and will have to punch a shot back to the fairway, essentially losing a stroke.
The reverse is true on a dogleg left.
A good, lengthy driving game is essential for playing this course well. On the first hole, for instance, players observe a sharp dogleg left. A good long drive down the right side is important. Otherwise, players will have to go directly over a body of water to reach the green.
The second hole, 370 yards from the white tees most people use, requires two strong shots to reach the green. The third, a 495-yard par 5, needs three strong shots to get to the putting surface.
Five, a picturesque par-3, demands a good sense of touch to clear the water in front of the green. Six is a dogleg right and seven is a dogleg left.
The eighth is a straight par-5, and the ninth a straight par-3. Both holes require good length off the tee.
Tap-Ins: Hamilton Trails features golf instructor Cheri Rice-Cottelli, an excellent teacher. Rice-Cottelli has been teaching South Jersey golf for over 20 years. She qualified for the 2000 LPGA McDonald's Championship, was a winner of the 1999 Northeast LPGA Club and Teaching Division Championship, second place finisher in the 1998 Northeast LPGA Club and Teaching Division Championship, and holder of four individual Rutgers University school records. Make appointments at 609-338-7785.