Here's where "going green" has a literal interpretation.
First, it's in the name, Green Tree Golf Course in Egg Harbor Township. Second, it's in the setup. Atlantic County residents can save some financial green if they have proof of residency on this, the official county golf course. For $20, residents can purchase an ID card that provides a discount on every round played throughout the season. The Resident ID Card is valid from March 16 through March 15 of the following year. Juniors must be under the age of 18, seniors 60 years of age or older, qualify for any special rates in this category. The card will pay for itself after a couple of rounds.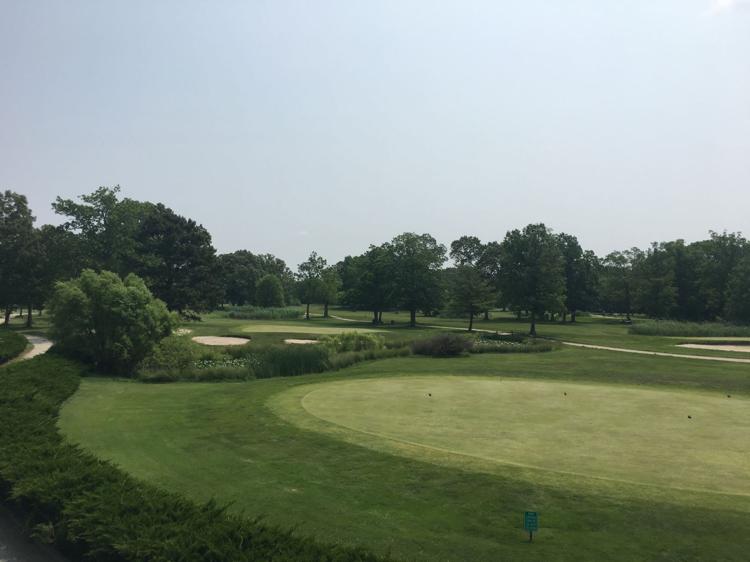 In the COVID era, economically-priced golf courses are a significant boost to players. Green Tree is one of the most inexpensive 18-hole courses in South Jersey, a difference maker for players with less disposable income.
"This has been one of the activities that players enjoy out in the open air," says Matt Plunkett, the assistant to general manager John Hammer at Green Tree. "Golf is one sport people could not wait to play once they were allowed to. We see that reflected in the interest people have to play our course."
In our golf coverage, we have outlined efforts and ramifications of each establishment to comply with COVID-era requirements. Here are some of the particulars related to Green Tree Golf Course. They are evolving and some restrictions may be eased over time. But here are highlights of the model officials are working from:
Tee Times can be made by calling 609-625-9131 or going online to Greentree.aclink.org.
Golfers may have to be paired up in foursomes to maximize use of carts and the number of potential rounds played.
No cash is being accepted
Golfers are asked to arrive no less than 30 minutes before tee times.
Golfers are being asked to remove all contents from their carts after playing.
Masks must be worn inside at all times. There is an upstairs pub with a deck and availability for takeout.
Course Particulars
There are four tee boxes ranging from 5,574 to 4,479 yards. This is an entertaining mix, especially for high-handicap players. Green Tree contains one of the longest holes you will ever see, a whopping par 6 at 676 yards. This third hole is considered one of the longest in the eastern United States. Hammer advises approaching the par-6 in chunks, just trying to reach the green in four shots. This is especially true on the second and third shots: just get some distance and keep it straight. Think mid-irons. Just advance the ball. The tee shot needs to avoid a creek running across the fairway. The green is guarded by bunkers but is open in the front.
And what follows the longest hole? A short-yardage par 3 that plays harder than it looks. The yardages range from 89 to 110 yards, meaning that many people can't use a full club here. There are also woods on the side and in the back. This is a nice precision challenge.
The fifth and sixth holes are confidence-boosting, short par 4s., at 244 and 250 yards respectively. One can contemplate driving the green, but must avoid water. For most, an average drive and a good chip shot puts them in position for birdie.
The seventh hole comes in at a 147-yard par-3. This stretch of holes — three through seven — provides an unusual spectrum of entertainment: long hole, short hole, two potential birdie chances and a par 3. This is my favorite stretch of holes here.
The back nine fashions four par 4s under 300 yards. But the course also features holes of 389, 397 and 479 yards, requiring players to use all of their clubs.