Unlike many of the winter holidays, which tend to be based around staying inside and warming up around the fireplace, Easter gives us a chance to enjoy the balmy spring weather with a variety of activities. Everything from egg hunts to dueling pianos are par for the course, and, of course, no true Easter fan can resist throwing on their finest duds for the sake of some holiday fashion events. Here are our picks for some fun activities to enjoy this Easter.
The Steel Pier does breakfast with the Bunny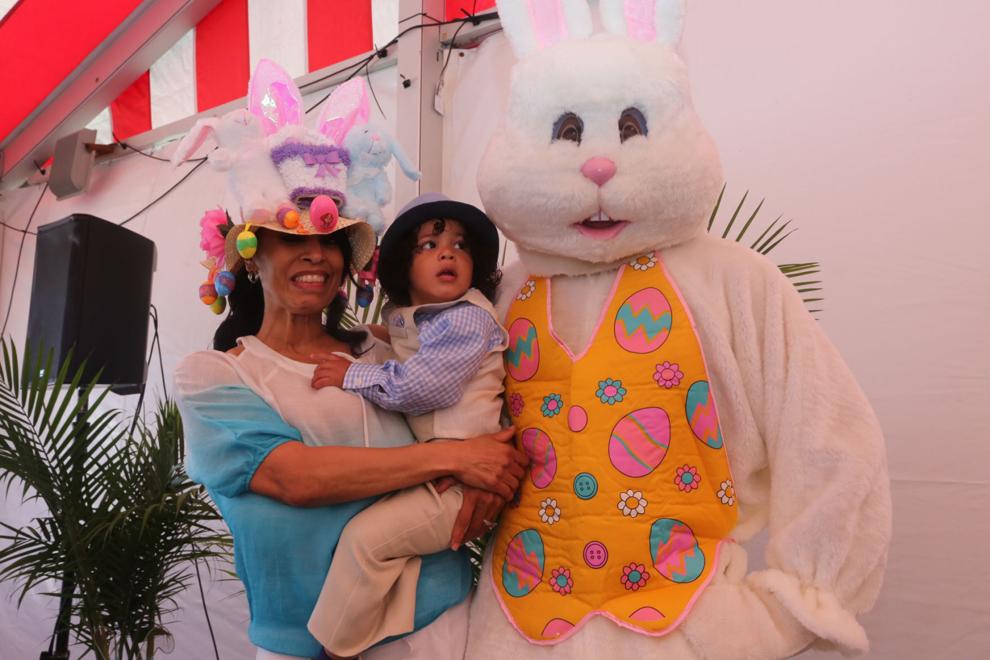 Plenty of spots offer an Easter breakfast, but how many of them give your kids the opportunity to lose that same breakfast via a series of dipping and spinning amusement park rides? Well, the Steel Pier does. From 11 a.m. to 12:30 p.m. Saturday, April 3, The Steel Pier in Atlantic City will host a pancake breakfast with the Easter Bunny. Cost is $14.95 for both adults and kids, with those 12 and under receiving a ride wristband, enabling them to hit up the best thrills n the Steel Pier.
The best-dressed contest returns … with a twist
After a long year spent sitting around the house in sweatpants, we could use an excuse to get all dolled up in our Sunday best. And the Steel Pier's annual best-dressed contest will give adults and children an opportunity to do just that.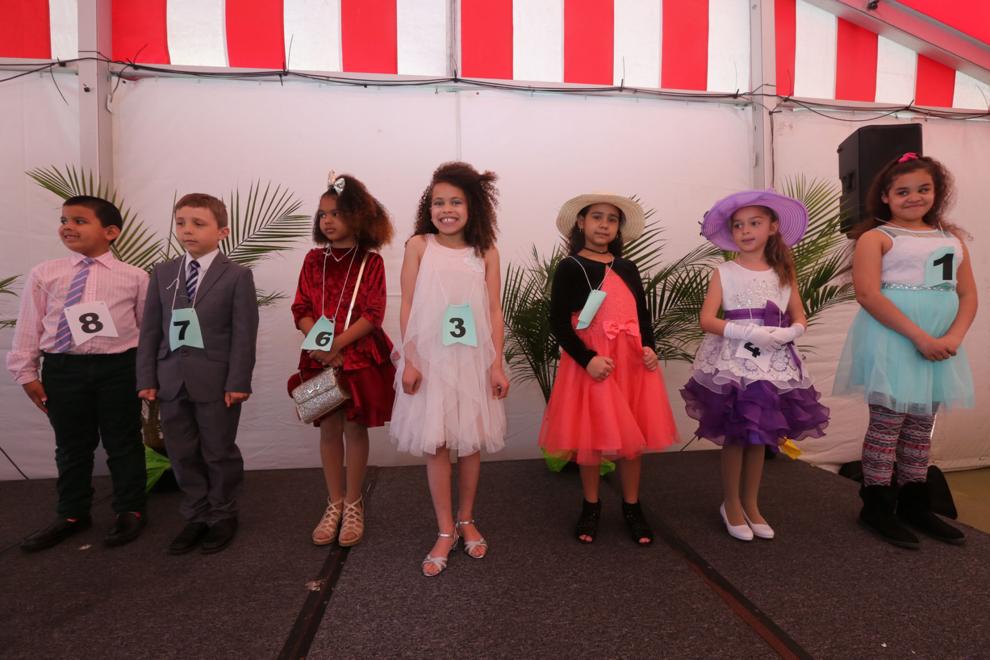 The contest's history dates back to 1876, when Atlantic City used to host an annual Easter parade. The best-dressed contest was a popular aspect of it and was a great way for folks already dressed in their fanciest Easter church clothes to show off a bit as they promenaded down the Boardwalk.
Elaborate bonnets, dresses, bows were par for the course, as were dapper suits, canes and other accessories. The contest died out after the parade was no more, but was revived 15 years ago when Steel Pier Owner Anthony Catanoso and his team brought it back to its former glory.
"A lot of the old traditions on the Atlantic City Boardwalk were dying off, so around 15 years ago we decided to restore the best-dressed contest," says Steel Pier Owner Anthony Catanoso. "The first year we did it, people turned out in droves, and so we just kept the tradition going every year as long as the weather cooperates. It's really been a successful event."
For 2021, the contest returns 1:30 p.m. Sunday, April 4, at the Steel Pier — but in a modified form.
"This year with the pandemic, we figured it would make sense to change things up and do a 'best decorated mask' contest. And we will be giving prizes out just like we would for the best-dressed contest," Catanoso says.
The contest will be for children 12 and under and will be split into various age groups. Participants can register at 1:30 p.m., and the judging and awarding of prizes will take place at 2:30 p.m. in the back tent at the Steel Pier.
With the focus on children and masks, does that mean you won't see families dressed in their Sunday best?
"I think some people just carry that Easter tradition of dressing up, so I definitely expect to see some of that," Catanoso says.
The Steel Pier is located at 1000 Boardwalk in Atlantic City. Go to SteelPier.com for more info.
Ocean City remains king of family events
Perhaps no city in our state is more frequently associated with wholesome family fun than Ocean City. And that reputation proves itself once again with a series of family-friendly Easter events for all to enjoy.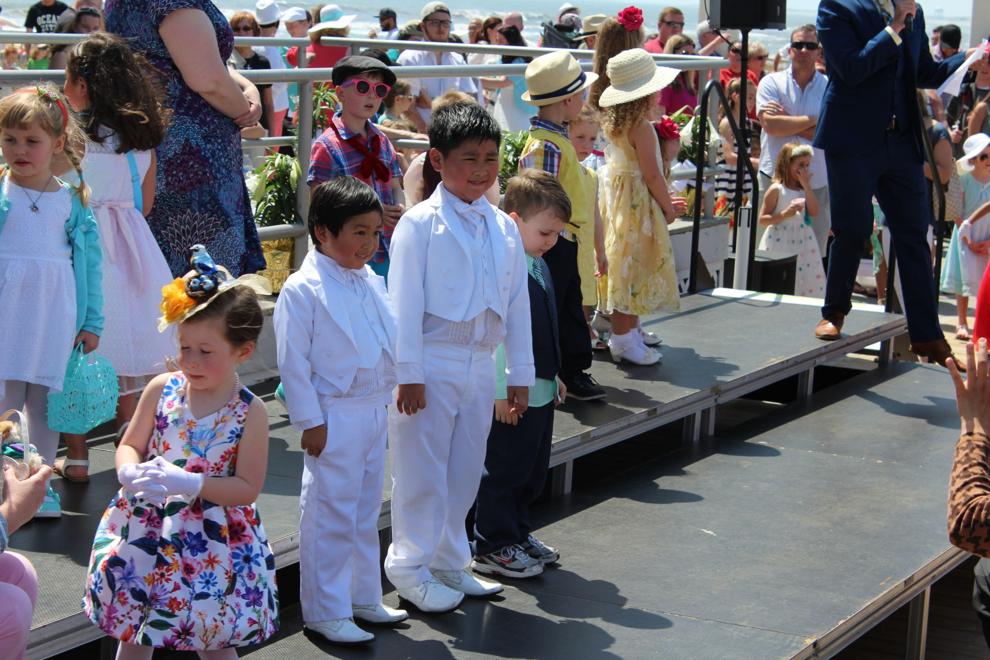 The Great Egg Hunt is an Easter tradition generally held on the beach, but this year from 1 to 4 p.m. Saturday, April 3, it moves to the Boardwalk. Participating merchants will invite children up to age 7 to visit stores with their families to collect Easter eggs filled with treats and surprises. For more info, call 1-800-BEACH-NJ.
Dueling pianos: At noon on Sunday, April 4, The Philly Keys will delight crowds outside of the Ocean City Music Pier with a dueling pianos performance. The performance will pause for the Fashion stroll at 1 p.m. and will immediately resume afterwards.
The Easter Fashion Stroll: Attention all sharp-dressed men, women and children: 1 p.m. Sunday, April 4, at the Ocean City Music Pier is your official time to shine. The Easter Fashion Stroll returns and will feature a panel of judges awarding prizes for the best and most fashionable Easter outfits. Winners will be chosen in a variety of categories from the youngest children to teens, adults and families. Pastel tones, elaborate hats, sharp suits and flowing dresses are expected, so show up dressed up!
The Ocean City Music Pier is located at 825 Boardwalk in Ocean City. Go to OCNJ.us.
Cape May hosts a Kegg-er and 
Ok so most of these were family events, but this one is definitely for the over-21 crowd. From noon to 4 p.m. Saturday, April 3, Historic Cold Spring Village in Cape May will host a unique Easter-themed event for adults. The Easter Kegg Hunt is a combination egg hunt/trivia event in which players begin at the brewery and then search the grounds of the Village for Easter eggs containing various questions. Guests must answer each question on the provided answer sheet and drop the completed sheet in the Easter Kegg when finished. One lucky winner with the correct answers will be drawn on Sunday, April 4. The winner will receive a free Cold Spring Brewery growler.
Historic Cold Spring Village is located at720 Rt. 9 in Cape May. Go to HCSV.org for more info.
Beacon Animal Rescue to host Egg-stravaganza
Bunnies aren't the only animals getting some attention this Easter. From 10 a.m. to noon, Saturday, April 3, folks can join Beacon Animal Rescue for a springtime Egg-stravanganza that's sure to be a hopping good time! Adoptable animals will be on-site (if available) while a DJ spins and two-legged folks enjoy sweet treats like chocolaty eggs -- and there will be a visit by the Easter Bunny! The "Bunny Hop" will be performed by guests who are interested in participating. A huge Easter basket filled with a wide variety of pet-themed treats and toys will be raffled off, with proceeds going to Beacon Animal Rescue. The event will take place at 382 Route 9 in Cape May. Go to BeaconAnimalRescue.org.