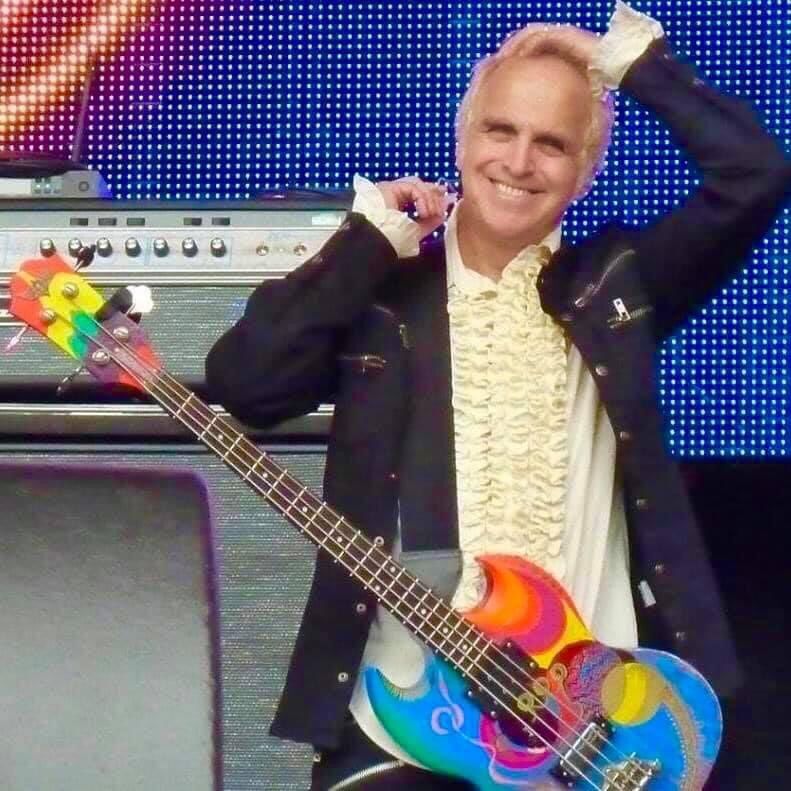 Glen Burtnik has been a staple of the Jersey Shore rock scene since the days when catching Bruce Springsteen performing at The Stone Pony was a weekly occurrence. Burtnik made a name for himself playing on those same Asbury stages, as a member of La Bamba and the Hubcaps and later as a solo artist.
But Burtnik's career path hasn't been a linear one, as he often goes down unusual paths for a mainstream artist, appearing in a variety of Beatles tribute acts, most notably in the Broadway production of Beatlemania, where he took on the role of Paul McCartney alongside rocker Marshall Crenshaw, who played John Lennon.
Beyond his days at the shore and mimicking the Fab Four, Burtnik also did several runs as a member of the band Styx, in both the lead guitar and bass roles at various points. He also earned a reputation as a skilled songwriter, penning tunes for Randy Travis, Don Henley and Patty Smyth, among others.
Though he is a formidable hired gun, Burtnik has never been one to focus simply on the music of other artists. And at 8 p.m. Friday, Feb. 19, Burtnik comes to the Landis Theater in Vineland for a show that will exclusively feature his own material, which goes all the way back to his first solo record, 1987's "Heroes and Zeroes." We had a chance to chat with him recently about his career, songwriting and just how much fun it was to be a part of the much-lauded Asbury Park scene.
Atlantic City Weekly: You have worked with a variety of famous bands and were a member of Styx for a number of years. Do you prefer the group dynamic or working as a solo artist?
Glen Burtnik: I like it all. And when I do too much of one, I miss the other. My attention span is limited, and I'm always looking for new inspiration. Working with a band is great because you can share responsibilities and bounce ideas off each other, but with the solo thing there are no arguments, because it's all up to you. So that's cool too.
ACW: As a songwriter, has COVID been a time of creativity for you, or have you found the lockdowns and lack of interaction uninspiring?
GB: At this stage in my career, I really only write music if there is a reason to. I don't sit around and come up with songs for my own enjoyment as much. But if someone were to tell me there is a show or an album to be made, then I work for that project. So there haven't been as many reasons to specifically write songs during COVID, but there have been a few. What's really happening is that I have been painting, and that has really given my creative side something to do.
ACW: You have been a presence in the Asbury Park scene for decades. How much of the romanticized legacy for what that scene was in the '70s and '80s is true? Was being a part of that whole thing as fun as it sounds?
GB: Yes, and it continues to be. I still am involved from time to time in different projects here. And guys like Springsteen and Little Steven and Southside Johnny – they're all still around, and they are pretty inspiring guys. It is kind of magical here. I don't know why exactly, but it is. Some of it's real and some of it is imagined. But the fact that I run into Springsteen a couple of times a year is amazing. It's like living near Elvis or something.
ACW: If you could collaborate on a song with one artist alive or dead, who would it be?
GB: I would say Paul McCartney, Stevie Wonder or Jimi Hendrix. Or Billie Eilish, I would enjoy that, but I'm not sure we speak the same language (musically).
ACW: Live music often has a power that goes beyond anything you can hear on a record. Have you ever been to a show where maybe you weren't expecting much, but the band just blew you away?
GB: Yeah that's my favorite. And I will say a lot of the time it happens with younger acts that I'm not aware of. I think there are a lot more musicians now than I seem to recall back in the '60s. I often hear kids in their 20s playing somewhere locally here in Asbury. I'll be walking by on a nice day in a park, and there might be a band playing and I'll say to myself, "Holy cow, that singer is incredible!" There are so many great young musicians, and I take note. And a lot of times my favorite new acts are never really discovered and they never "make it," but there is no shortage of talent in the world.
ACW: You were in Beatlemania and have continued to perform Beatles music in other tribute acts. What is it about their music that you connect with so strongly?
GB: Well, it was very much the soundtrack to my youth, but culturally it was also very important. The soundtrack for the boomers is the Beatles, but more than that they were brilliant. And their catalog is unbeatable. They are still getting airplay and are being listened to by young generations and there is a reason for that. It's brilliant pop music.
ACW: What can fans expect from your show at the Landis Theater?
GB: At this gig in Vineland I'm just playing my own music, which is kind of novel. This is the era of the tribute band after all. And it's a little risky, because I could make more money if I decided to do a show covering all Meat Loaf songs or whatever, but original music is not about money. And I've been writing songs for years, so I have a million of them, and I want to perform these songs, and I'm fortunate enough to have enough of an audience out there that wants to hear them.