FRIDAY, OCTOBER 25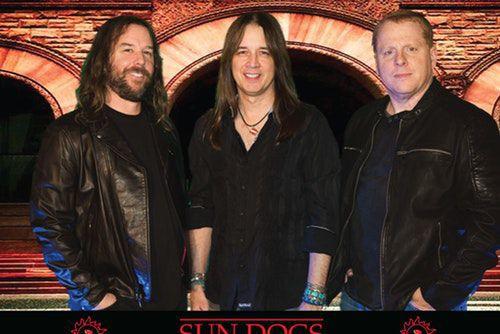 SUN DOGS (RUSH TRIBUTE)
GOLDEN NUGGET 8 P.M. // FREE
WHAT TO EXPECT: After Rush performed its final shows as a band, Sun Dogs was there to fill the void for fans with their tribute to the famous Canadian three-piece. Consisting of band members Mark Schenker, Andy Rabin and Vince Tricarico, Sun Dogs get all the details just right, despite the obvious difficulty in creating such a wide array of sounds with only three members. Rush fans won't want to miss their performance at Golden Nugget which will feature music from throughout their 40-year career.
SunDogsBand.com, GoldenNugget.com/atlantic-city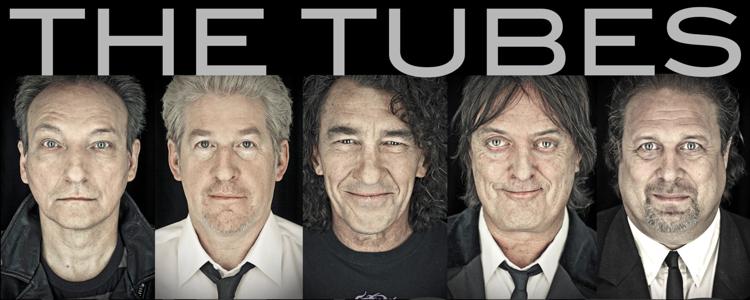 THE TUBES
BORGATA 9 P.M. // $29
WHAT TO EXPECT: Hailing from San Francisco, The Tubes released their debut album in 1975 and went on to score hits such as "White Punks on Dope," "She's a Beauty" and "Talk to Ya Later." On Friday night the current lineup featuring singer Fee Waybill, drummer Prairie Prince, guitarist Roger Steen and bassist Rick Anderson will perform a special show at the Borgata. The band will be performing the entire 1981 album "The Completion Backward Principle" in its entirety.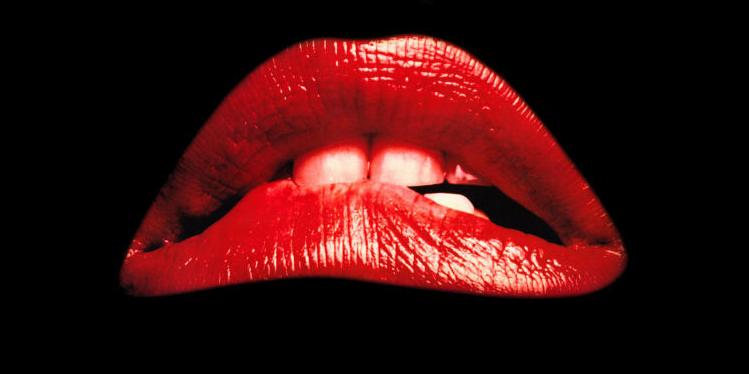 ROCKY HORROR 45TH ANNIVERSARY TOUR LIVE
HARD ROCK 8 P.M. // $24, $29, $34, $109
WHAT TO EXPECT: "The Rocky Horror Picture Show" is the ultimate cult film classic and is always a favorite around Halloween. In celebration of the movie's upcoming 45th anniversary, Hard Rock will showing a screening of the original unedited version. Actor Barry Bostwick who played the character Brad Majors will be on hand along with a live shadow cast. For those who have never seen the film, viewing it in a public theater is a fully-immersive experience with audience participation, lame jokes and references that will probably go over your head. For those who are fans, you won't want to miss it.
HardRockHotels.com/atlantic-city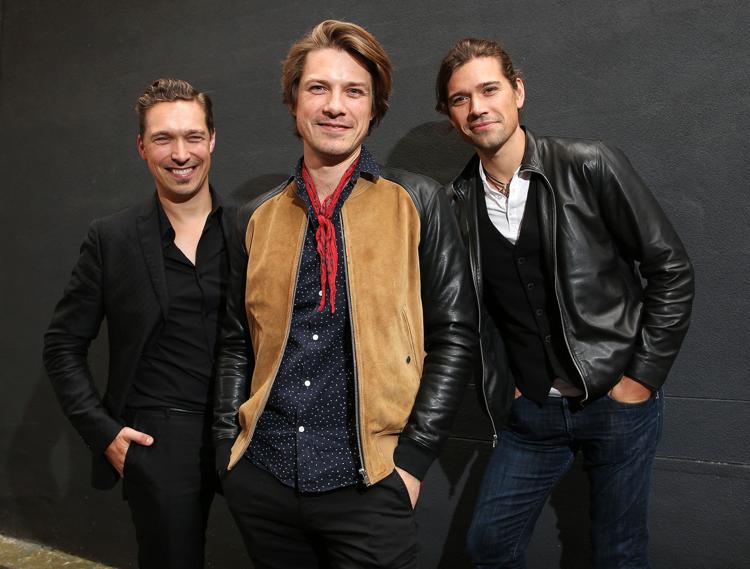 HANSON
CAESARS 9 P.M. // $49.50, $69.50
WHAT TO EXPECT: In 1997 three young brothers from Tulsa, Oklahoma, exploded onto the pop music scene with their chart-topping first single "MMMBop." Overnight 17-year old Isaac, 14-year old Taylor and 11-year old Zac Hanson were stars and hit the road in support of the album "Middle of Nowhere." Their success was short-lived however and for a while they became a punch line. It's hard to believe that those kids are now in 30s, but they are and will come to Atlantic City on Friday night for a show at Caesars. Recent set lists have included songs such as "I've Got Soul," "This Time Around," "In the City," "Where's the Love," "Madeline" and "MMMBop."
Hanson.net, Caesars.com/harrahs-ac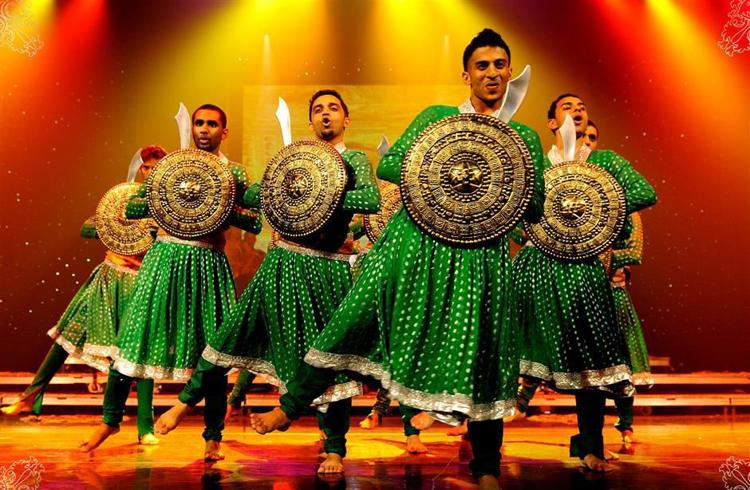 SATURDAY, OCTOBER 26
BOLLYWOOD DANCE SPECTACULAR: MYSTIC INDIA
BORGATA//9 P.M. SATURDAY, OCTOBER 26; $39
WHAT TO EXPECT: Mystic India is a Bollywood dance show which celebrates the transition of ancient India to modern India. With elaborate sets and colorful costumes, this group of dancers offer of a combination of traditional Indian techniques with a modern touch. It's a show that any fan of Indian music and Bollywood won't want to miss.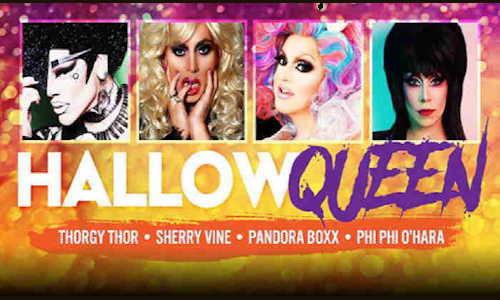 HALLOQUEEN
HARD ROCK//8 P.M. SATURDAY, OCTOBER 26; $25, $75
WHAT TO EXPECT: With Halloween right around the corner there's no better way to celebrate than by partying with a cast of top notch drag queens. Thorgy Thor, Sherry Vine, Pandora Boxx and Phi Phi O'Hara will all be at Hard Rock on Saturday for Halloqueen. Who says Halloween has to be super scary? Halloqueen adds its fabulous, celebratory fun to the holiday for all to enjoy.
HardRockHotels.com/atlantic-city
AL BANO & ROMINA POWER
OCEAN CASINO RESORT//8 P.M. SATURDAY, OCTOBER 26; $51, $71, $125, $150, $152, $177, $300
WHAT TO EXPECT: Singer Al Bano debuted on television at the Festival delle Rose in 1966 and two years later he won an Italian song contest with "Pensando a te." In the late 1960s Bano teamed up with his future wife Romina Power and the couple recorded and toured for nearly thirty years as a duo before splitting in the late '90s. In 2013 Bano and Power reunited professionally and have continued to tour. On Saturday night fans can look forward to hearing hits such as "We'll Live It All Again," "Magic Oh Magic" and "Nostalgia canaglia."
AlBanoCarrisi.it, TheOceanAC.com
ATLANTIC CITY BALLET PRESENTS DRACULA
CAESARS//7 P.M. SATURDAY, OCTOBER 26; $45, $50
WHAT TO EXPECT: On Saturday night the beauty and artistry of ballet will counterbalance the fear and horror of vampires when The Atlantic City Ballet presents "Dracula." Formed in 1982 by Phyllis Papa and made up of professional dancers from all over the globe, the company offers fully-staged performances, educational programs and community outreach initiatives all the while maintaining the highest level of excellence. The character of Dracula is to horror characters as Superman is to superheroes, so a production like this is the ultimate Halloween treat.