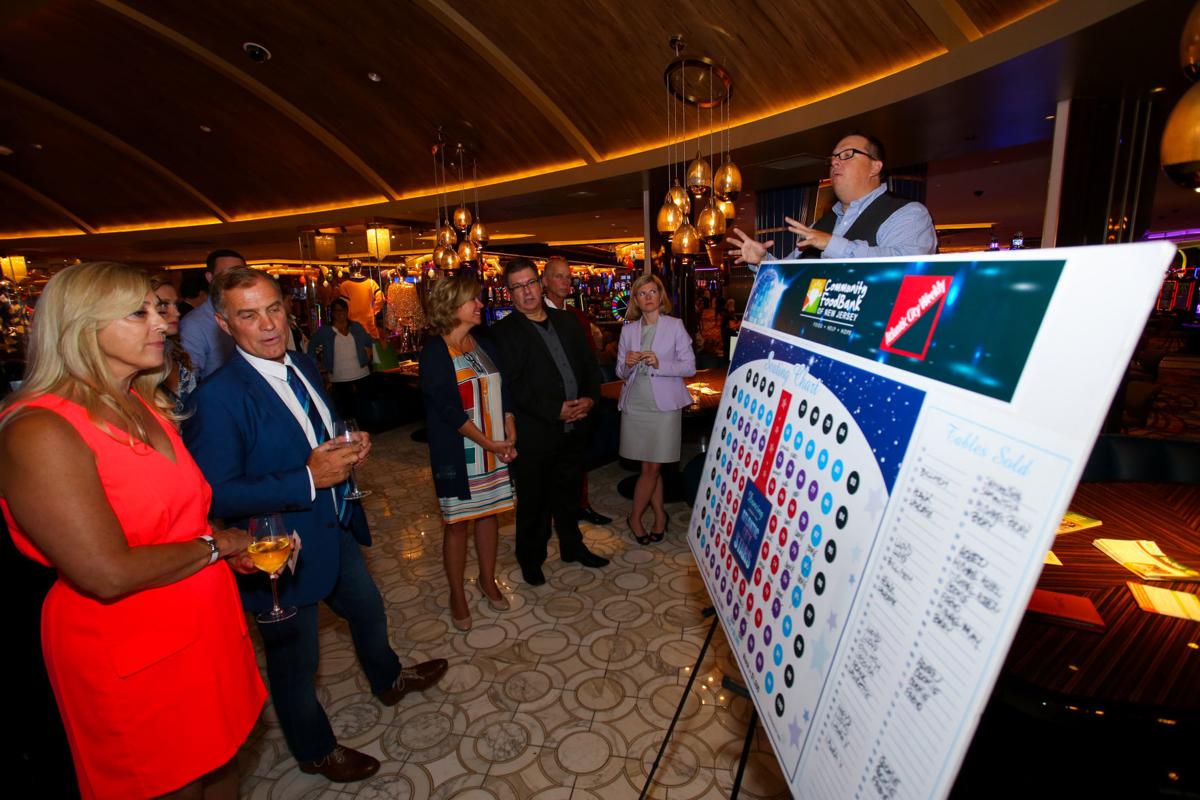 Much like the hit ABC television program "Dancing with the Stars," this year's biggest and most talked about fundraiser will be "Dancing Under the Atlantic City Stars."
The action will take place at Hard Rock Hotel & Casino Atlantic City on Saturday, Nov. 3. The region's biggest "stars" will be on hand in a dancing competition for charity. The event, a joint venture between the Press of Atlantic City/Atlantic City Weekly and the Community FoodBank of NJ — Southern Branch, will raise money for the FoodBank.
Twelve couples, comprised of local "stars" and dance instructors will vie for best dancer and biggest fundraiser. Celebrity judges will be on hand to cast their votes, and the public is also welcome to join in to vote on their favorite couple.
The evening will include celebrity performances, a DJ, amazing food, open bar and so much more.
Dancing Under the Atlantic City Stars 2018 kick-off event
On July 18, the Community FoodBank of New Jersey Southern Branch and the Press of Atlantic City hosted a kick-off party at Hard Rock Cafe for the upcoming "Dancing Under the Atlantic City Stars" fundraising event that will take place Nov. 3 at the Hard Rock Hotel & Casino Atlantic City.
Photos by Kristian Gonyea
Look for more info on the dancers and event in the weeks to come, as well as videos on the dancers' rehearsal processes. In the meantime, meet our dancers:
Brian Jackson and Carol Maccri-Gossamer
Dr. Fabio Orozco and Mary Beth Snow
William McMenamin and Sarah Jane Acampora
Each "celebrity" has committed to raising $15,000 for the FoodBank. There are multiple ways to support your favorite dancer, the FoodBank and this event: you can purchase a table; advertise in the program; vote for a dancer or buy tickets.
Keep your eyes peeled for more info and updates. In the meantime, go to DancingUnderTheAtlanticCityStars.com for more information.
How to vote for your favorite and join the fight against hunger
Cast your vote against hunger early and often by voting for your favorite dancer.
Votes are $10.00 which also provides almost $80.00 worth of food to families in need.
Making a donation is easy right from your Smartphone.
Go to Bidpal.net
Then click "Sign In" to register with your email address, or sign in with Facebook or Google
Then choose "VOTE HERE" Find your favorite dancer on the left side of your screenand follow the prompts.