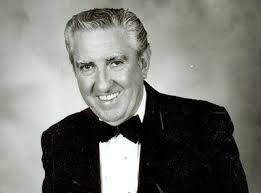 Thomas "Cozy" Morley, a longtime New Jersey shore entertainer and club owner in Wildwood and best known for his rendition of "On The Way to Cape May," has died. He was 87.
I had the opportunity to interview Morley when he appearing in Atlantic City several times, including at the Sands Casino in 2000. He was a true gentleman, a lovely person and a terrific entertainer whose fans adored him.
In a 2009 column in Atlantic City Weekly, Jerry Blavat noted that "Cozy is still going strong in his 80s with his wife, Bobbi. He has always kept himself in tip-top shape and looks great, but I don't believe he is performing these days. And how about this: I go back with Cozy to when I was a senior at Bishop Neumann in South Philly and booked him for our prom along with Gloria Mann and Fisher & Marks."
He owned and operated Club Avalon in North Wildwood for 30 years, starting in the late 1950s. In addition to his comedy act, he sang, played banjo, saxophone and the clarinet.
A statue of Morley, erected in 2003, sits outside Westy's Irish Pub in North Wildwood, where Club Avalon once stood.
The city of North Wildwood is planning a Memorial tribute to Morley to take place during the Mummer's performance on Saturday, Sept. 7.
Be the first to know
Get local news delivered to your inbox!